Photo Flash: Beijing Playhouse Presents YOU CAN'T TAKE IT WITH YOU, Opens 9/3
Beijing Playhouse announced that the U.S. Embassy will sponsor the September production of the classic Americana comedy YOU CAN'T TAKE IT WITH YOU. Forty five year theatre veteran David Peck has been selected to direct the production which will be presented in the theatre of YCIS Beijing.
YOU CAN'T TAKE IT WITH YOU, the Pulitzer Prize winning marvelously funny and thought provoking stage comedy, is a hilarious clash of cultures between the rich and poor. At first, the Sycamore family seems mad, but it is not long before you realize that if they're mad, then the rest of the world is madder. In contrast to these delightful people are the unhappy Kirbys. Tony, the attractive young son of the Kirbys, falls in love with Alice Sycamore and brings his parents to dine at the Sycamore house on the wrong evening. The shock sustained by Mr. and Mrs. Kirby leads to a hilarious clash of cultures and values. And ends with a touching message. "You Can't Take It With You characters are a multicultural cross section of people who live in America-from lovable poor Grandpa to uptight unhappy business tycoon Mr Kirby. The show debates the merits of paying taxes, the fun of 4th of July fireworks, pickled pigs feet as a delicacy, and the beauty of finding happiness in simple things like writing or ballet dancing or playing the saxophone," said Public Affairs Officer of the U.S. Embassy Tom Skipper. "The show ends with the most important message of all-that love can be found between all kinds of people who may be alike or may be different. There's one thing all Americans value-the pursuit of happiness."
YOU CAN'T TAKE IT WITH YOU will open on September 3. For reservations, email
performance@beijingplayhouse.com
, call the box office at 6538 4716 or visit our website at
www.beijingplayhouse.com
. Tickets are 260 RMB in advance and 300 RMB at the door. In continuing the new ticket pricing introduced during Beijing Playhouse's most recent show, children and student tickets are half price.
Photo Credit: PatRick Sullivan, Carlo Guina, and Wendy Zou


Cast of YOU CAN'T TAKE IT WITH YOU

Cast of YOU CAN'T TAKE IT WITH YOU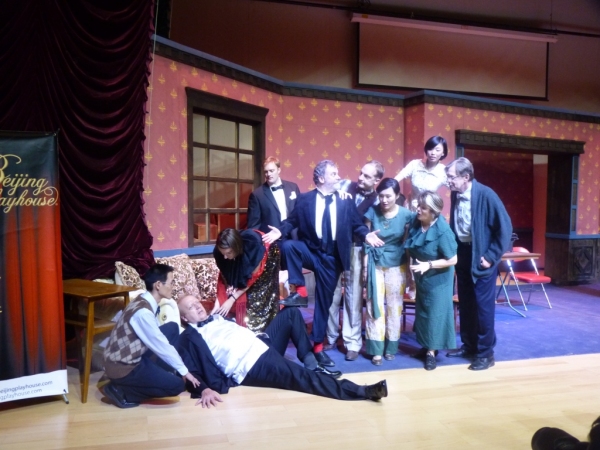 Cast of YOU CAN'T TAKE IT WITH YOU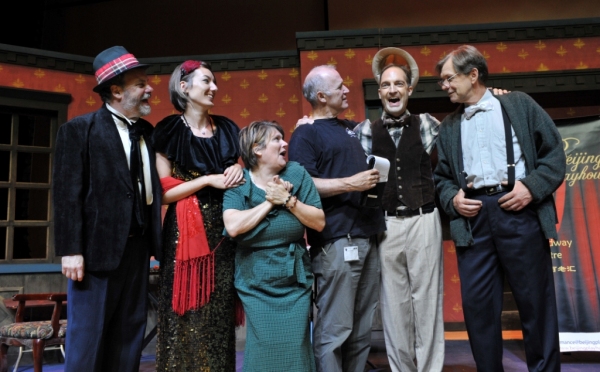 Cast of YOU CAN'T TAKE IT WITH YOU

Cast of YOU CAN'T TAKE IT WITH YOU

Cast of YOU CAN'T TAKE IT WITH YOU

Cast of YOU CAN'T TAKE IT WITH YOU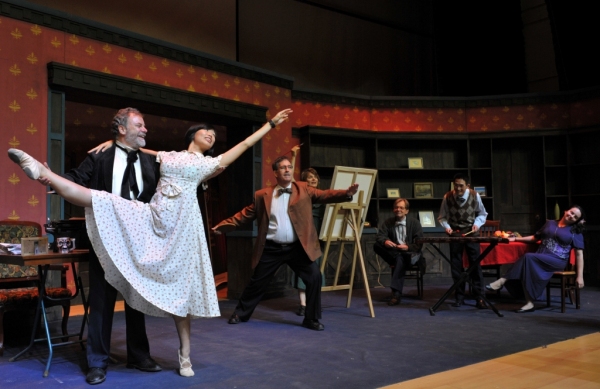 Cast of YOU CAN'T TAKE IT WITH YOU

Cast of YOU CAN'T TAKE IT WITH YOU

Cast of YOU CAN'T TAKE IT WITH YOU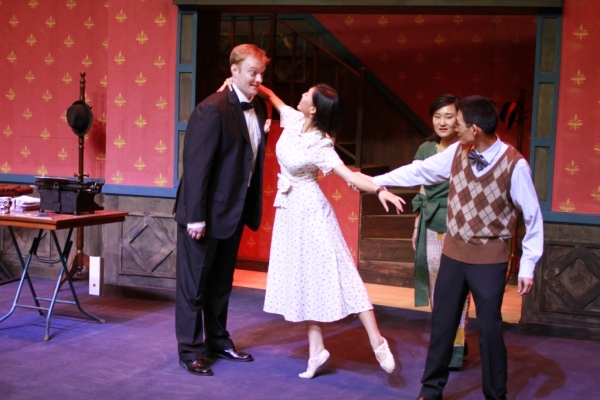 Cast of YOU CAN'T TAKE IT WITH YOU

Cast and Crew of YOU CAN'T TAKE IT WITH YOU

Cast of YOU CAN'T TAKE IT WITH YOU

Related Articles
More Hot Stories For You
Breaking: BEETLEJUICE Announces Closing Date; National Tour Will Launch in 2021
Broadway's smash hit musical BEETLEJUICE will play its final performance at the Winter Garden Theatre (1634 Broadway) on Saturday, June 6, 2020. Final... (read more)

Voting Open For The 2019 BroadwayWorld Regional Awards Worldwide
Voting is NOW OPEN for the 2019 BroadwayWorld Regional Awards Worldwide, brought to you by TodayTix! The nominees are set, and now you can vote to mak... (read more)

Dancer and Actor Jack Burns Passes Away At Age 14
It has been reported that young actor and ballet star, Jack Burns, has passed away suddenly at age fourteen.... (read more)

Meet the Cast of WEST SIDE STORY - Now in Previews on Broadway!
West Side Story is officially in previews on Broadway! The new production is directed by Tony Award winner Ivo van Hove; and for the first time ever i... (read more)

LITTLE SHOP OF HORRORS Will Release Cast Album Featuring Jonathan Groff, Tammy Blanchard and Christian Borle
The critically-acclaimed revival of LITTLE SHOP OF HORRORS will be receiving an original cast recording, to be released by Ghostlight Records. THE NEW... (read more)

Austin Durant Joins The Cast Of MOULIN ROUGE! Beginning Tonight; Danny Burstein Takes Leave Due to Injury
Beginning tonight, Tuesday, December 10 a?" Austin Durant joins the cast of Broadway's Moulin Rouge! The Musical in the role of a?oeHarold Zidler.'... (read more)