Photo Flash: A Class Act NY's SEUSSICAL JR.
A Class Act NY, Manhattan's award-winning acting studio for kids and teens, produced two full-scale productions of Seussical Dec. 13th and 14th, 2014. Scroll down for photos of the cast in action!
Produced by Artistic Director, Jessica Rofé. Directed by Broadway's, Sarah Amengual (Maria in WEST SIDE STORY) and Music Direction by Philip de la Cal.
The cast featured performers ages 8-16 and performed at the beautiful Off-Broadway Theatre, The York in midtown Manhattan. Auditions for the next production, "Legally Blonde Jr." will be held on Jan. 31st and Feb. 1st. Rehearsals begin on March 15th and performances will be held in the gorgeous, state of the art, Off Broadway House, The Five Angels Theatre on June 6th and 7th.
Photos feature: Olivia Sheridan, Amanda Swickle, Mateo Lizcano, Madison Dietrich, Allie Brault, Skylar Jeffries, Carly Gold, Phebe Barnett, Fernanda Kligerman, Jasmine Sanchez, Priscila Kligerman, Izzy Pingrey, Grace Pitts, Kirra Gonzalez Murphy, Marley Reiner, Misty Brown, Riley Brown, Evan Fine, Seryn Kim, Sofia Gonzalez, Zoe Latanision, Ava Swinton, Amelia Hernandez Gioia, Rosey Baker Sorenson, Annabella Choi, and Athena Psihudakis.
For more information about the productions, visit www.AClassActNY.com or call 212.315.3010.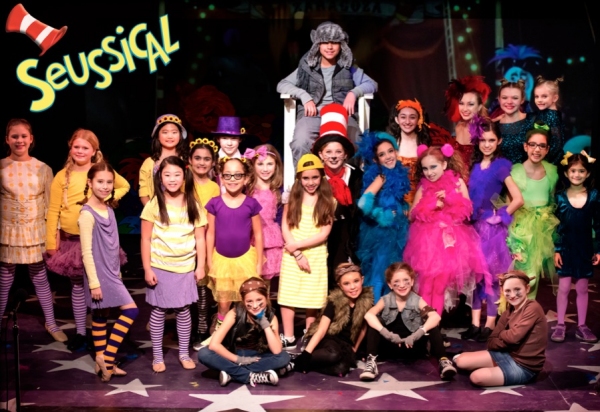 The cast of A Class Act NY's SEUSSICAL JR

Grace Pitts (Wickerhsam), Izzy Pingrey (Wickersham), Mateo Lizcano (Horton the Elephant), Kirra Gonzalez Murphy (Wickersham), and Marley Reiner (Wickersham)

Madison Dietrich (Mayzie) and Olivia Sheridan (Cat in the Hat)

Phebe Barnett (Bird Girl), Kirra Gonzalez Murphy (Wickersham), Fernanda Kligerman (Bird Girl), Grace Pitts (Wickersham), Mateo Lizcano (Horton), Izzy Pingrey (Wickersham), Priscila Kligerman (Bird Girl), Marley Reiner (Wickersham), and Jasmine Sanchez (Bird Girl)

Allie Brault as Gertrude

Skylar Jeffries as Sour Kangaroo

Seryn Kim (Mrs. Mayor), Amanda Swickle (Jojo), and Evan Fine (Mr. Mayor)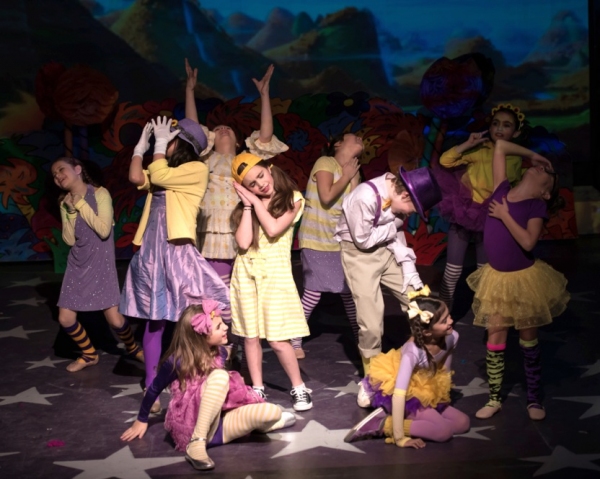 Residents of Whoville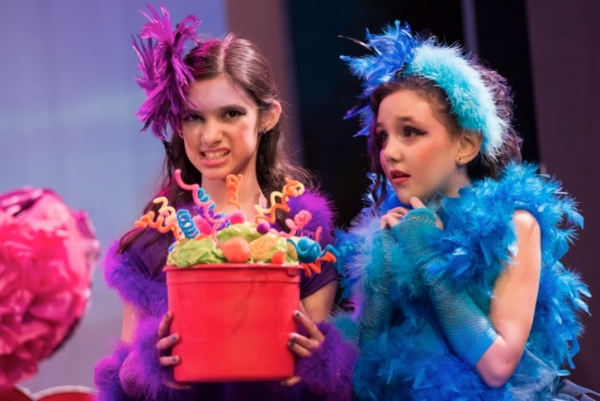 Jasmine Sanchez and Priscila Kligerman as The Bird Girls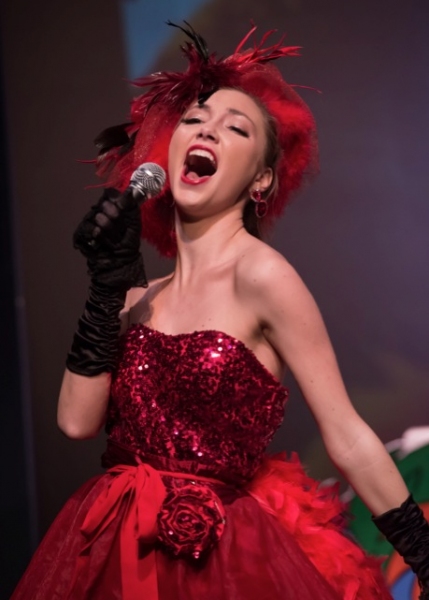 Madison Dietrich as Mayzie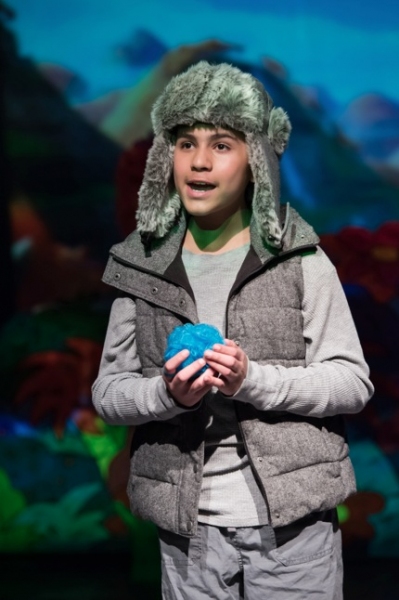 Mateo Lizcano as Horton