Photos: 10th Annual June Briggs Awards Ceremony
The 10th Annual June Briggs Awards Ceremony – honoring excellence in New York City's hospitality and destination management services, as well as outstanding contributions to New York's cultural life – was held on Monday, January 9, 2012 at The Mandarin Oriental New York.
Honorees included Jujamcyn Theaters, honored for its passion for both live entertainment and for Givenik.com, the organization's ticketing service that gives back (5% of each ticket sold) to the not-for-profit community. Jujamcyn President Jordan Roth accepted the award, presented to him by Briggs founders Anthony Napoli and Gary Newman. The evening features a special performance by Kevin Duda ("The Book of Mormon").
Photo Credit - Kevin J. McCormick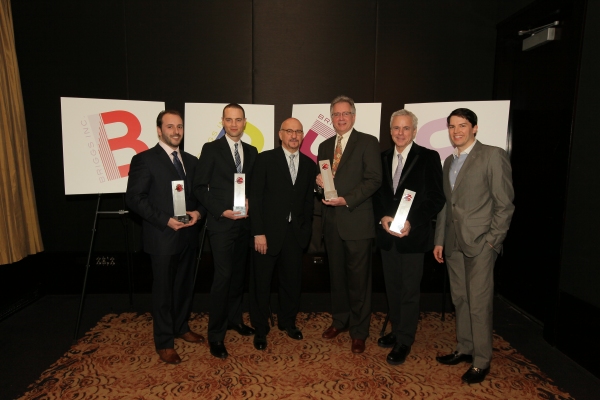 Zak Kunish of Zak Events, JorDon Roth, Briggs President Anthony Napoli, Bruce Schiemo of BI Worldwide, star chef David Bouley and Kevin Duda.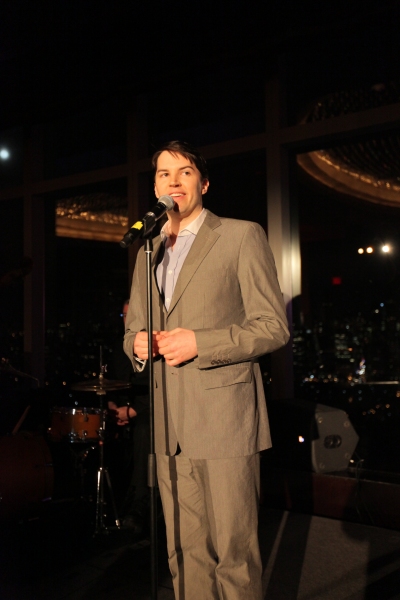 Kevin Duda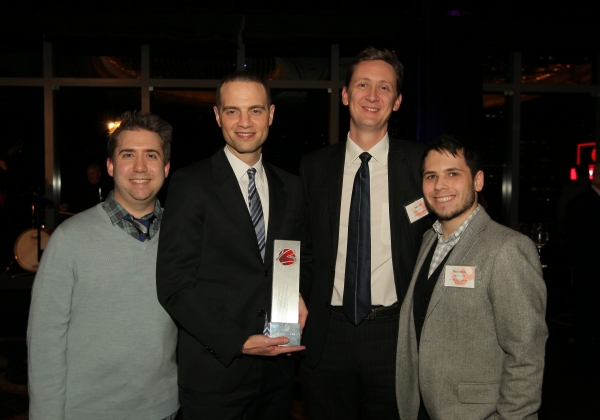 Jordan Roth with his GIVENIK team - Left to Right: Joe Tropia, Jordan Roth, Micah Hollingworth and Ben Cohen

Jordan Roth

Jordan Roth with Briggs President Anthony Napoli.