Photo Coverage: Wildhorn's WONDERLAND Begins Rehearsals
The Tampa Bay Performing Arts Center presents the world premiere of the new musical Wonderland: Alice's New Musical Adventure in Ferguson Hall as part of the 2009-2010 Bank of America Best of Broadway Tampa Bay series. Performances are scheduled Nov. 24, 2009 through Jan. 3, 2010.
Wonderland, the first initiative of the Broadway Genesis Project at the Tampa Bay Performing Arts Center, features a score by Frank Wildhorn (Jekyll & Hyde, The Scarlett Pimpernel, The Civil War), lyrics by Jack Murphy (The Civil War) and a book by Murphy and Gregory Boyd. Boyd, the artistic director of the Alley Theatre in Houston, Texas, will direct the production.
Wonderland is set in present-day Manhattan and a timeless Wonderland. The new musical tells the story of author Alice Cornwinkle (a descendent of Lewis Carroll's muse Alice Liddell), who is struggling with her career, her husband Jack and her daughter Chloe. Audiences will journey with Alice to Wonderland and the Looking-Glass World ? strange-yet-familiar places where she must reclaim her daughter, defeat the Queen and learn to follow her heart.
The principal cast of Wonderland includes Julie Brooks (Fiddler on the Roof national tour) as Chloe, Janet Dacal (In the Heights, Good Vibrations) as Alice, Eugene Fleming (Fosse) as the Caterpillar, Jose Llana (The 25th Annual Putnam County Spelling Bee) as El Gato, Karen Mason (Sunset Boulevard, Mamma Mia!) as the Queen of Hearts, Darren Ritchie (Dracula: The Musical) as Jack/White Knight, Nikki Snelson (Legally Blonde) as the Mad Hatter and Ed Staudenmayer (Forbidden Broadway) as the Rabbit.
The ensemble includes Tad Wilson, who will also take on the featured role of the Jabberwock, along with Grady McLeod Bowman, Sae La Chin, Carrie Cimma, Colleen Craig, Dan Domenech, Krystal Ellsworth, Mallauri Esquibel, Lori Eure, Derek Ferguson, Ashley Galvan, Laura Karklina, Mary Mossberg, Stefan Raulston, Julius Anthony Rubio, Melinda Sullivan and Danny Stiles.
Marguerite Derricks will choreograph the production and Ron Melrose will serve as music supervisor and provide vocal and dance arrangements as well as incidental music. Susan Hilferty, Neil Patel and Paul Gallo will design the costumes, sets and lights respectively, while Jon Weston will design the sound and Sven Ortel will design video and projections. Judith Lisi, president and CEO of TBPAC is the producer.
The press opening of Wonderland is scheduled for Friday, Dec. 4.
Wonderland: Alice's New Musical Adventure will play TBPAC's Ferguson Hall Dec. 5, 2009 through Jan. 3, 2010, with preview performances scheduled Nov. 24 through Dec. 4. Single tickets are now on sale and many ticket packages that include Wonderland are now available.
Performances are Tuesday, Wednesday, Thursday and Sunday evenings at 7:30 p.m., Friday and Saturday evenings at 8 p.m. with matinee performances on Saturday and Sunday afternoons at 2 p.m. There are no performances on Nov. 26 (Thanksgiving Day), Dec. 25 (Christmas Day) or on the evening of Dec. 24 (Christmas Eve). A special matinee performance has been added at 2 p.m. on Dec. 24 (Christmas Eve). Regularly priced tickets for Wonderland: Alice's New Musical Adventure begin at $38.50 and may be purchased by calling 813.229.STAR (7827) or 800.955.1045 outside Tampa Bay, in person at the TBPAC Ticket Office or online at www.tbpac.org.
Following the Tampa run, Wonderland will play a limited engagement at the Alley Theatre in Houston, Texas, beginning Jan. 15, 2010. For more information, visit www.alleytheatre.org.
For more information about the Tampa Bay Performing Arts Center and its upcoming events, please visit TBPAC's website at www.tbpac.org.
Plans for the show are extensive and the web site has already launched at Wonderlandthemusical.org featuring song clips, video interviews and other exciting content.
Photo Credits: Rob/Harris Productions

Neil Patel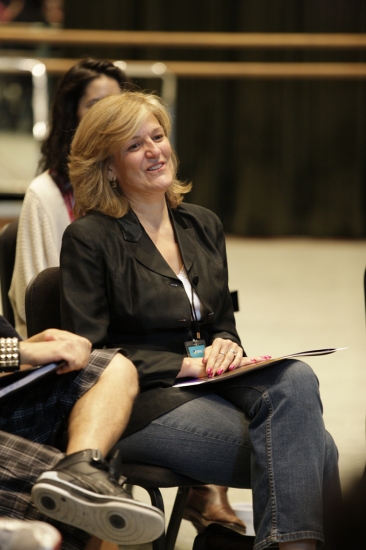 Karen Mason

The creative team talks to the cast and crew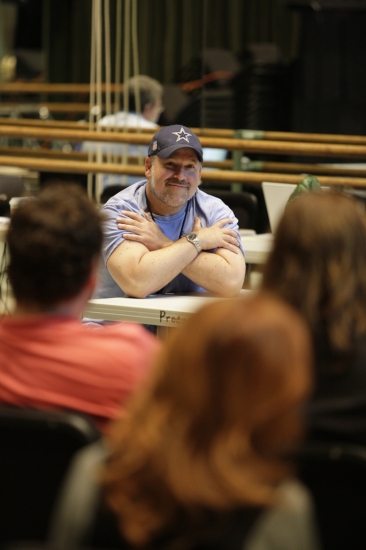 Frank Wildhorn

Janet Dacal and Julius Anthony Rubio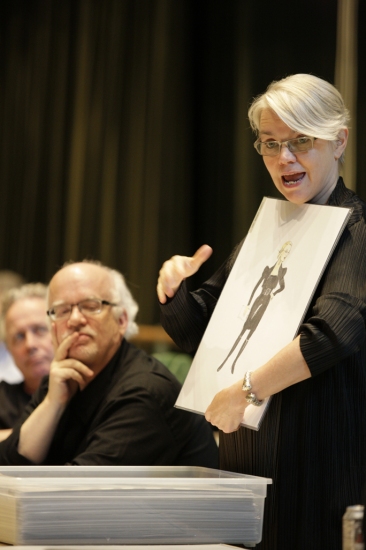 Jack Murphy, Gregory Boyd and Susan Hilferty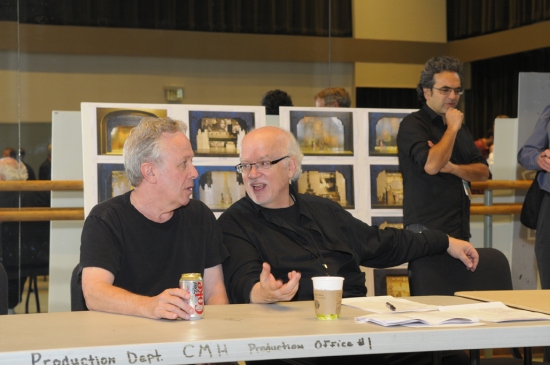 Jack Murphy, Gregory Boyd and Neil Patel

Gregory Boyd and Marguerite Derricks

Frank Wildhorn and Gregory Boyd 

The first day of rehearsal begins

The Wonderland cast!