Photos: The York Theatre Company's The Gig
The York Theatre Company presented a one-night-only benefit concert of
The Gig
, winner of a Richard Rodgers Award, on May 2nd.
The Gig
, based on the film by Frank D. Gilroy, marks the first performance in York's One-Night-Only Special Event Series. Drama Desk Nominee Douglas J. Cohen (
No Way to Treat a Lady, The Opposite of Sex
) wrote the book, music and lyrics for the piece, which was directed by Victoria Bussert, with musical direction by
David Evans
, musical staging by
Janet Watson
and orchestrations by the late Michael Gibson. The cast also headed into JAY studios on May 4th for a cast album."It's 1975 and a used car salesman, a dentist, a real estate agent, a financial advisor, a deli owner and a music teacher put their careers and families on hold to pursue their passion – music – with their first professional 'gig' in the Catskills. The results are funny, touching, and unexpected as this musical focuses on the necessity of living a dream, no matter where it takes you," state press notes.The cast includes
Stephen Berger
(
The Pajama Game
),
Jill Paice
(
Woman in White
), James Judy (
The Scarlet Pimpernel
), Herndon Lackey (
Kiss of the Spider Woman
), Michael James Leslie (
Little Shop of Horrors
),
Michael McCormick
(
The Pajama Game
),
William Parry
(
Passion
),
Michele Pawk
(
Mamma Mia!
), Charles Pistone (
The Most Happy Fella
), Steve Routman (
Lingoland
) and
Karen Ziemba
(
Contact
). The York Theatre Company is located in Saint Peter's Theatre (54th Street Just East of Lexington). Visit
www.yorktheatre.org
.
Charles Pistone, Steve Routman,
William Parry
, Michael James Leslie,
Stephen Berger
, and James Judy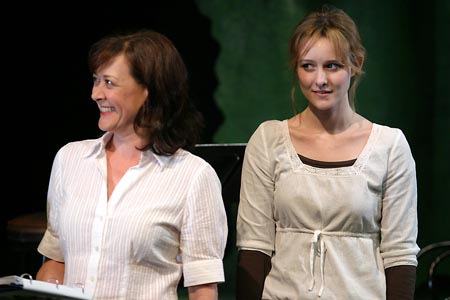 Karen Ziemba
and
Jill Paice
Michael McCormick
and James Judy
William Parry
,
Stephen Berger
, and Michael James Leslie
Charles Pistone, Steve Routman,
William Parry
, Michael James Leslie,
Michael McCormick
, and James Judy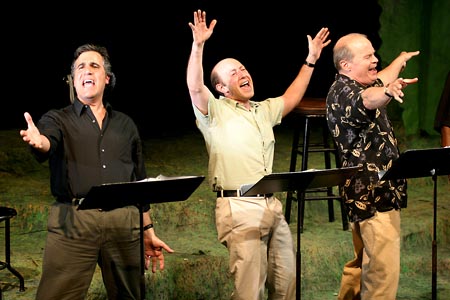 Charles Pistone, Steve Routman, and
William Parry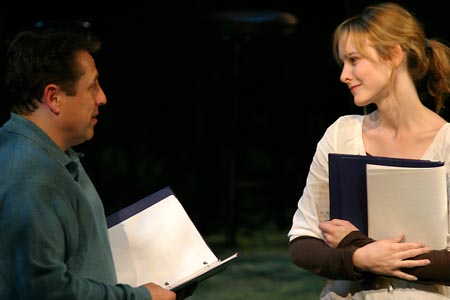 Michael McCormick
and
Jill Paice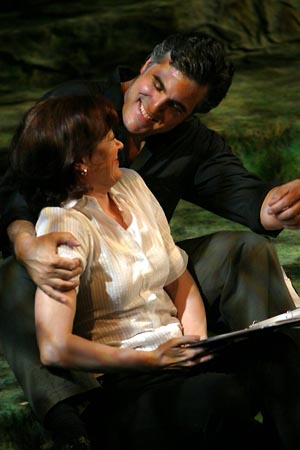 Karen Ziemba
and Chalres Pistone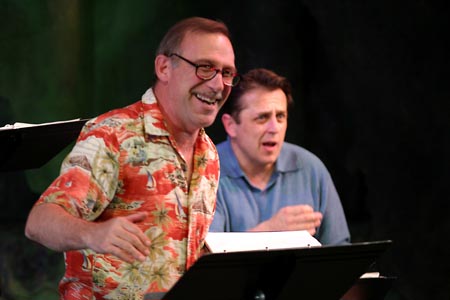 Stephen Berger
and
Michael McCormick
Steve Routman,
Michele Pawk
, and
William Parry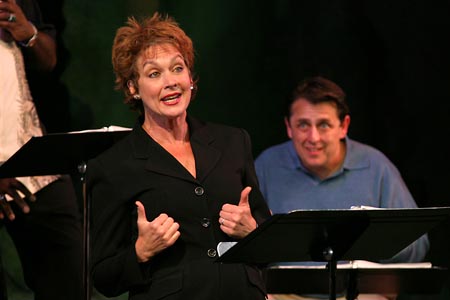 Michele Pawk
and
Michael McCormick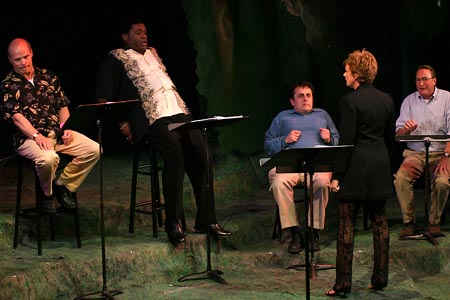 William Parry
, Michael James Leslie,
Michael McCormick
,
Michele Pawk
, and James Judy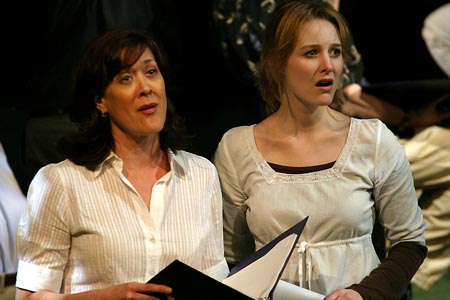 Karen Ziemba
and
Jill Paice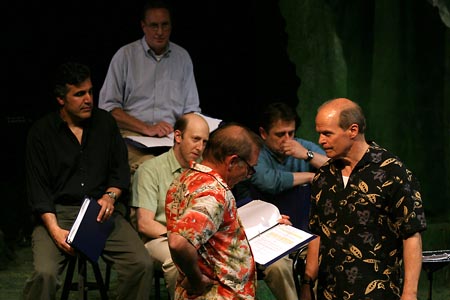 Charles Pistone, James Judy, Steve Routman,
Stephen Berger
,
Michael McCormick
, and
William Parry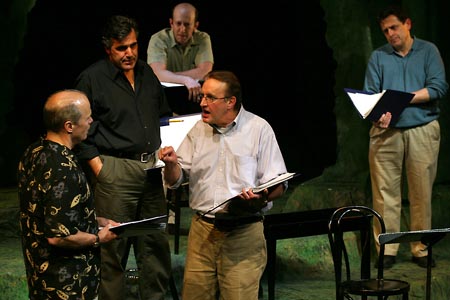 William Parry
and James Judy
Michael McCormick
and James Judy
Curtain Call
Cast and Creative Team of
The Gig
Douglas J. Cohen and Frank D. Gilroy