Photo Coverage: The Broadway Boys at Birdland
"The Broadway Boys" brought their six-part harmonies to Birdland on Monday, March 19 at 7pm.  This concert was part of the Broadway at Birdland series, presented by Jim Caruso in Association with Theatermania.com. 
"The Broadway Boys" were assembled by
Jesse Nager
in order to create a new sound for theater and non-theater audiences alike.  By mixing pop, jazz, gospel, and funk elements to Broadway standards, The Broadway Boys have created what has been called, "A Symphony of Sound," state press notes.
"The Broadway Boys" include Jesse Nager (Mary Poppins), Maurice Murphy (Spelling Bee), Daniel Torres (The Pirate Queen), Michael James Scott (Mamma Mia!), Peter Matthew Smith (Hairspray), and Danny Calvert (Altar Boyz).  Justin Paul was musical director and Schele Williams directed.  Special guests included recent Spamalot star Lauren Kennedy and Wicked's Brandi Chavonne Massey.
Visit www.birdlandjazz.com for more on Birdland.

The Broadway Boys - Danny Calvert, Peter Matthew Smith, Michael James Scott, Jesse Nager, Daniel Torres and Maurice Murphy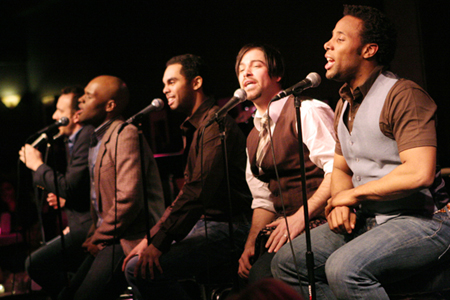 Peter Matthew Smith, Michael James Scott, Jesse Nager, Daniel Torres and Maurice Murphy

Daniel Torres

Daniel Torres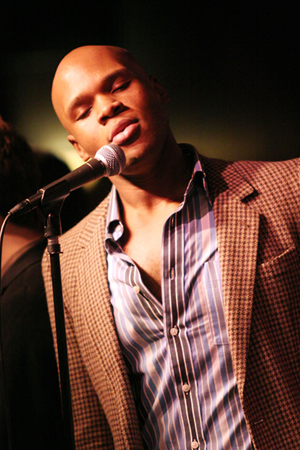 Michael James Scott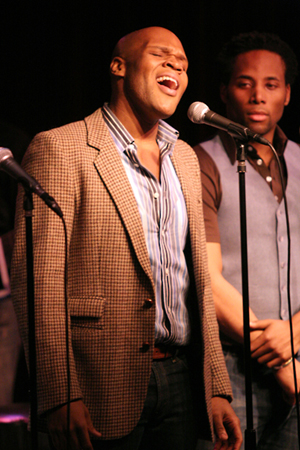 Michael James Scott

Peter Matthew Smith, Michael James Scott and Jesse Nager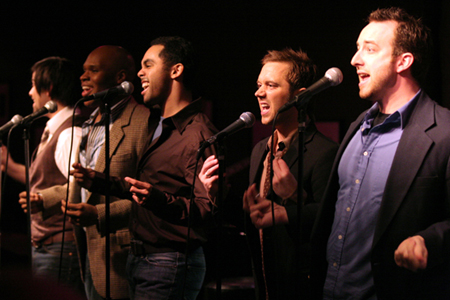 Daniel Torres, Michael James Scott, Jesse Nager, Danny Calvert and Peter Matthew Smith
Lauren Kennedy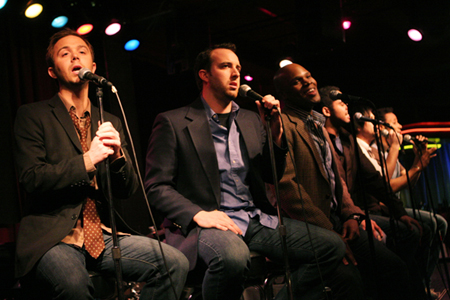 Danny Calvert, Peter Matthew Smith and Michael James Scott

Michael James Scott, Jesse Nager, Daniel Torres and Maurice Murphy
The Broadway Boys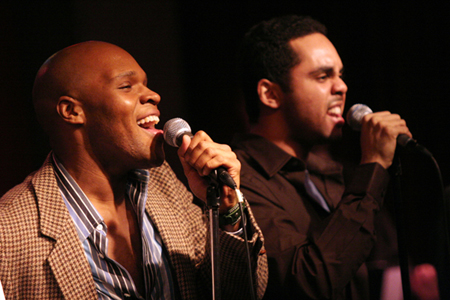 Michael James Scott and Jesse Nager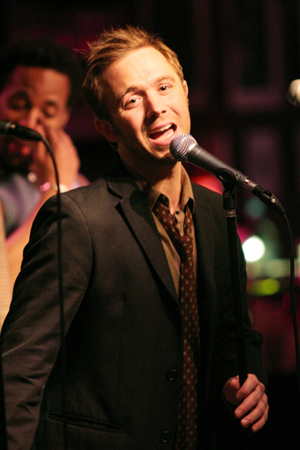 Danny Calvert

(Up to down) Daniel Torres, Jesse Nager, Michael James Scott, Maurice Murphy, Peter Matthew Smith and Danny Calvert

(Down to up) Peter Matthew Smith, Michael James Scott, Danny Calvert, Maurice Murphy, Daniel Torres and Jesse Nager

Daniel Torres, Maurice Murphy, Jesse Nager, Peter Matthew Smith, Danny Calvert and Michael James Scott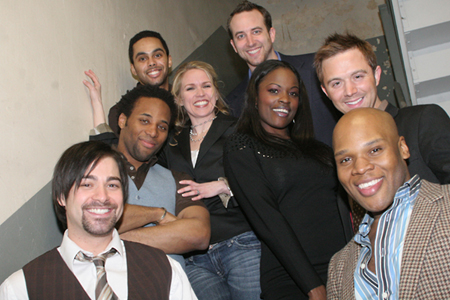 Daniel Torres, Maurice Murphy, Jesse Nager, Lauren Kennedy, Peter Matthew Smith, Brandi Chavonne Massey, Danny Calvert and Michael James Scott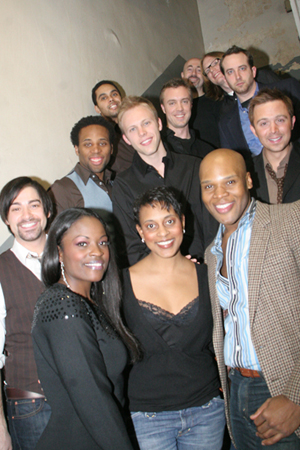 The Broadway Boys with director Schele Williams, Brandi Chavonne Massey and musicians

Michael James Scott and Daniel Torres with The Pirate Queen cast members


Brandi Chavonne Massey and Jesse Nager