Click Here for More Articles on THE PEOPLE IN THE PICTURE
Photo Coverage: THE PEOPLE IN THE PICTURE Gypsy Robe Ceremony
Roundabout Theatre Company is presenting the new Broadway musical THE PEOPLE IN THE PICTURE, starring two time Tony® Award-winner Donna Murphy, directed by Leonard Foglia. THE PEOPLE IN THE PICTURE features book & lyrics by Iris Rainer Dart and music by Mike Stoller and Artie Butler which opened on April 28, 2011.
A long-standing opening night tradition on the Great White Way, the fabled Gypsy Robe is bestowed upon a veteran Broadway chorus member for each opening production. In what has now become a theatrical ritual, originating on Broadway 60 years ago, THE PEOPLE IN THE PICTURE cast member Shannon Lewis received the Gypsy Robe and BroadwayWorld was there for the celebration.
At the song and dance ceremony, cast members who were making their Broadway debuts were acknowledged at the center of the stagE. Lewis then proceeded to circle the room in the robe in celebration with the entire cast. The Gypsy Robe began in 1950, when Bill Bradley, in the chorus of GENTLEMEN PREFER BLONDES, borrowed a dressing gown from Chorus member Florence Baum and sent it to a friend in CALL ME MADAM on opening night Oct 12, 1950 saying it was worn by all the Ziegfeld beauties and would "bless" the show. A cabbage rose from Ethel Merman's gown was added and the robe was passed along to next Broadway musical on opening night. The tradition evolved so that the robe is now presented to the "gypsy" who has performed the most Broadway musicals on a chorus contract. Along the way, the robe is decorated, painted, patched, stitched, and signed by everyone in the show, becoming a fanciful patchwork for an entire Broadway season.
The cast also features Alexander Gemignani (Moishe), Christopher Innvar (Chaim), Nicole Parker(Red), Rachel Resheff (Jenny), Hal Robinson (Doovie, Rabbi Velvel), Lewis J. Stadlen (Avram Krinsky), Joyce Van Patten (Chayesel), Chip Zien (Yossie Pinsker), Brad Bradley, Rachel Bress,Jeremy Davis, Emilee Dupre, Maya Goldman, Louis Hobson, Shannon Lewis, Jessica Lea Patty,Andie Mechanic, Megan Reinking, Jeffrey Schecter and Paul Anthony Stewart.
Once the darling of the Yiddish Theatre in pre-war Poland, now a grandmother in New York City, Bubbie has had quite a life. But what will it all mean if she can't pass on her stories to the next generation? Though her granddaughter is enchanted by her tales, her daughter Red will do anything to keep from looking back. A fiercely funny and deeply moving new musical that spans three generations, THE PEOPLE IN THE PICTURE celebrates the importance of learning from our past, and the power of laughter. The limited engagement is scheduled to run through June 19th, 2011.
Photos by Walter McBride / Retna Ltd.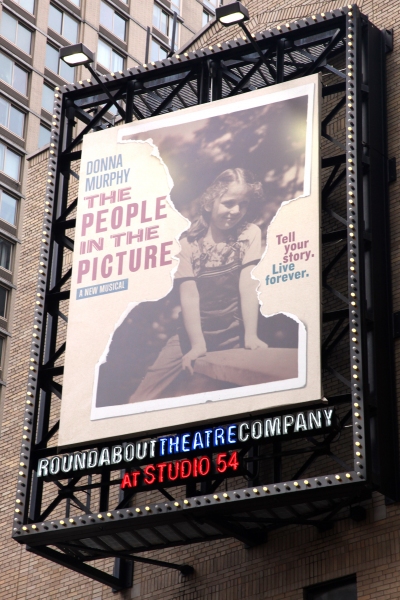 Theatre Marquee Opening Night Gypsy Robe Ceremony celebrating Recipient Shannon Lewis for 'The People In The Picture' in New York City.

Kevin Ligon & David Westphal (Actor's Equity)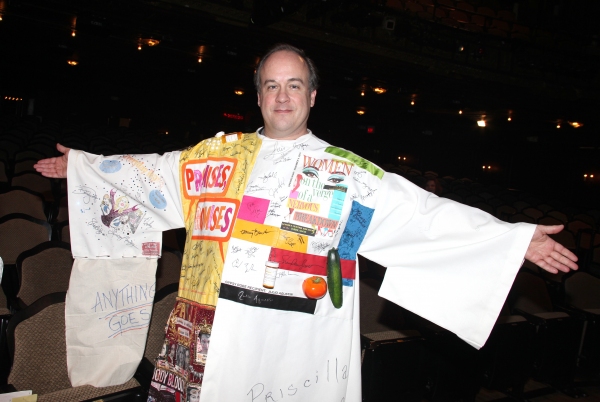 Kevin Ligon (Gypsy Recipient- 'Sister Act')

Kevin Ligon (Gypsy Recipient- 'Sister Act')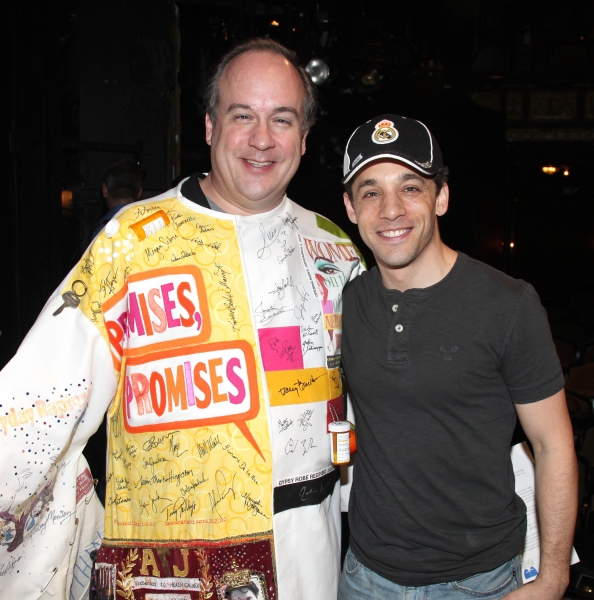 Kevin Ligon (Gypsy Recipient- 'Sister Act') & Jeffrey Schecter

Kevin Ligon (Gypsy Recipient- 'Sister Act') & Jeffrey Schecter

Lewis J. Stadlen & Kevin Ligon (Gypsy Recipient- 'Sister Act')

Kevin Ligon (Gypsy Recipient- 'Sister Act') & Lewis J. Stadlen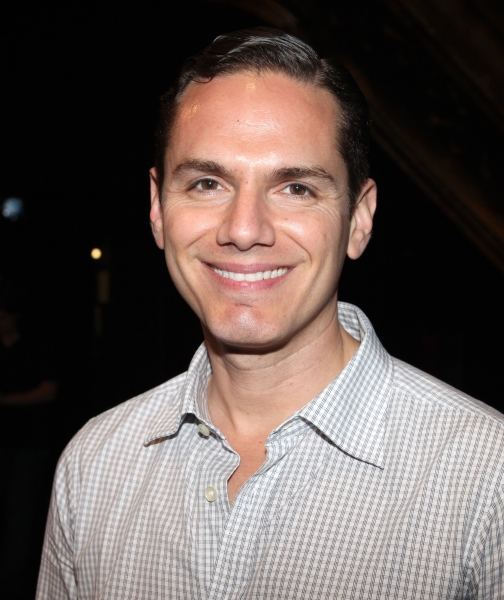 Paul Anthony Stewart

Paul Anthony Stewart

Paul Anthony Stewart & Megan Reinking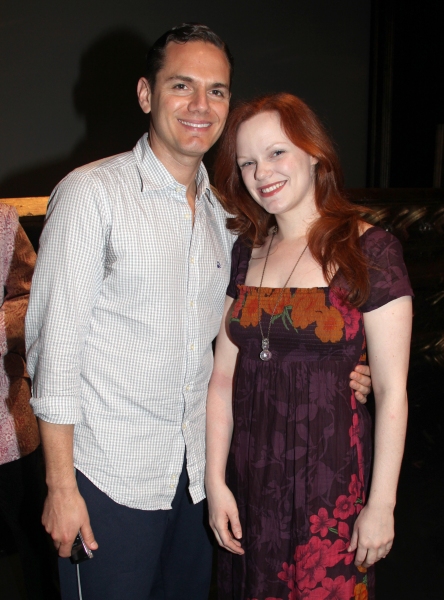 Paul Anthony Stewart & Megan Reinking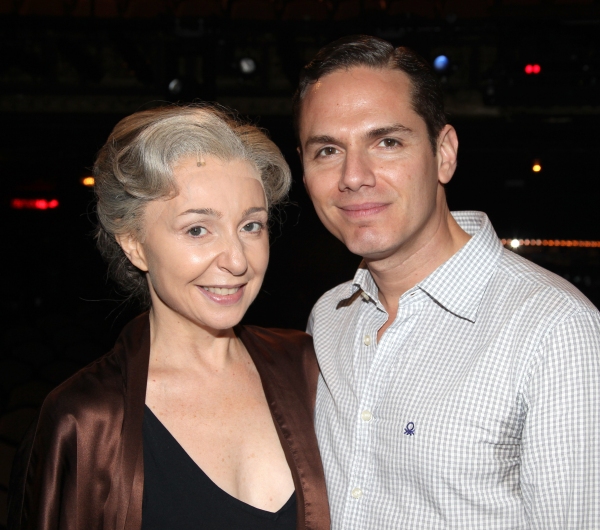 Donna Murphy & Paul Anthony Stewart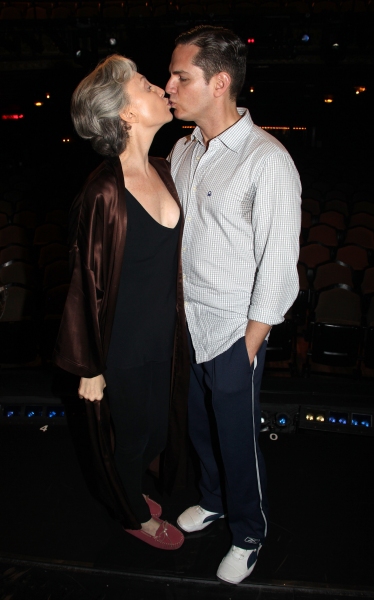 Donna Murphy & Paul Anthony Stewart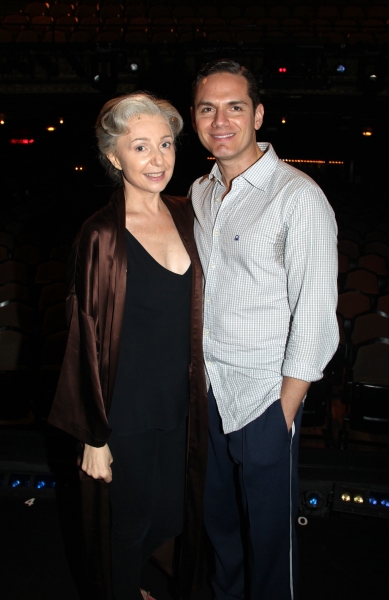 Donna Murphy & Paul Anthony Stewart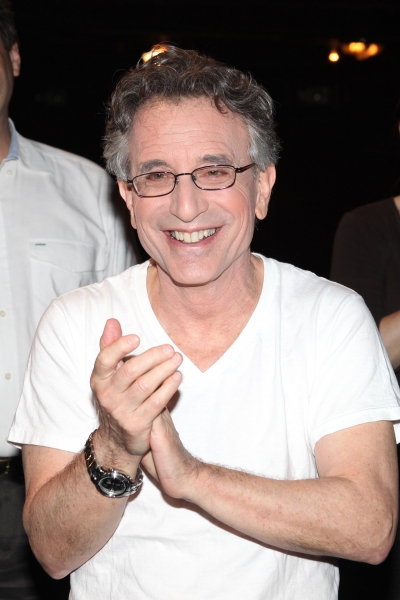 Chip Zien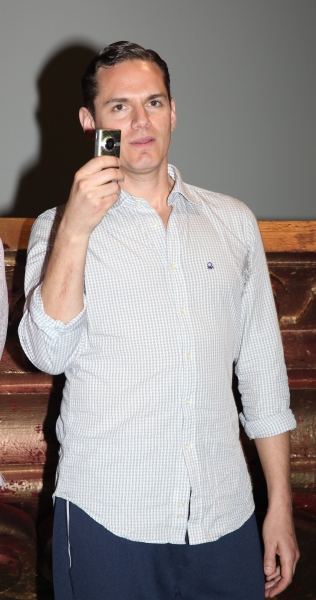 Paul Anthony Stewart

Jeffrey Schecter, Rachel Resheff, Donna Murphy & Nicole Parker

Shannon Lewis & Andy Blankenbuehler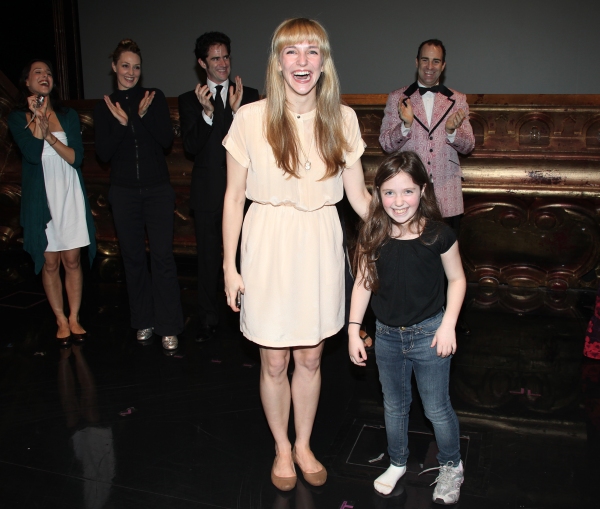 Broadway Debuts: Emilee Dupre & Rachel Resheff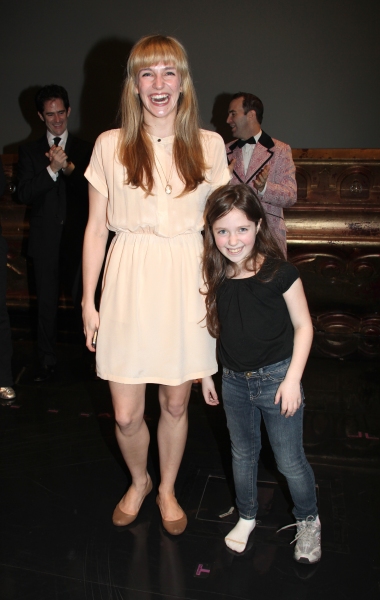 Broadway Debuts: Emilee Dupre & Rachel Resheff

Paul Anthony Stewart

Megan Reinking, Jeffrey Schecter, Rachel Resheff, Donna Murphy & Nicole Parker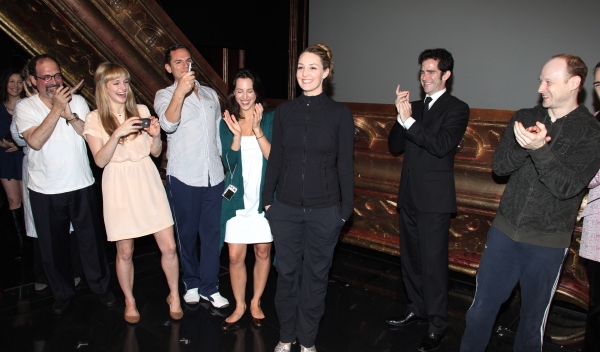 Shannon Lewis with Lewis J. Stadlen, Paul Anthony Stewart, Andy Blankenbuehler & Ensemble

Shannon Lewis with Lewis J. Stadlen, Paul Anthony Stewart, Andy Blankenbuehler & Ensemble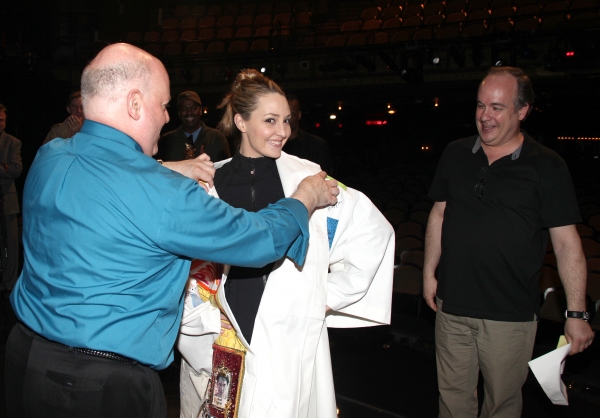 David Westphal (Actor's Equity), Kevin Ligon & Shannon Lewis

David Westphal (Actor's Equity) & Shannon Lewis

Shannon Lewis

Shannon Lewis with Rachel Resheff & Donna Murphy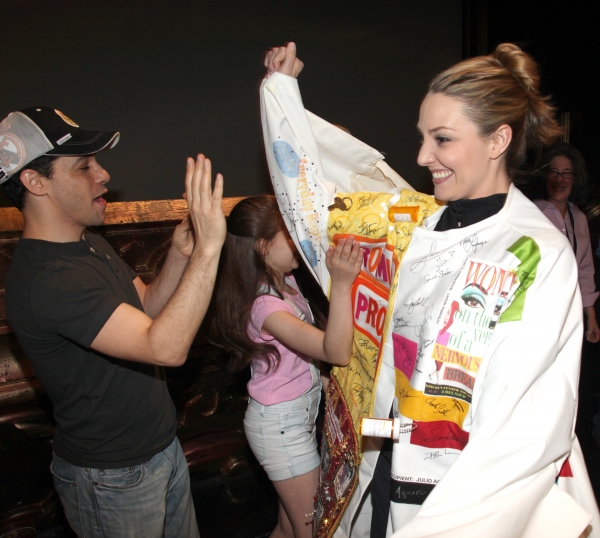 Shannon Lewis with Jeffrey Schecter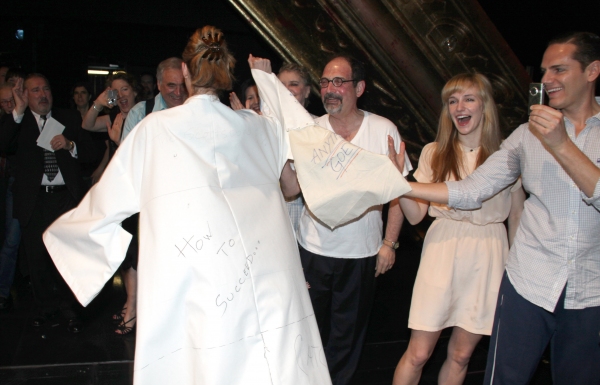 Hal Robinson, Joyce Van Patten, Shannon Lewis, Lewis J. Stadlen, Paul Anthony Stewart & Ensemble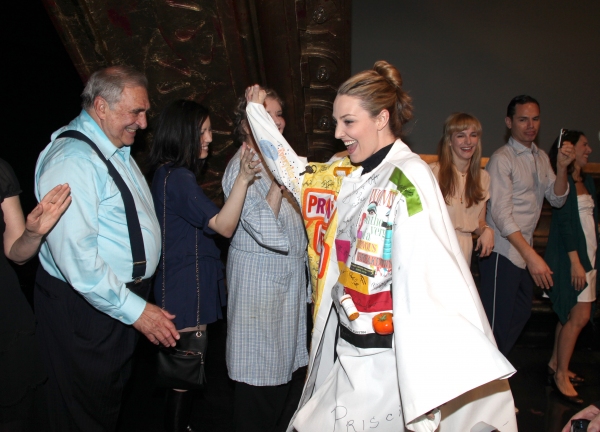 Hal Robinson, Joyce Van Patten, Shannon Lewis, Paul Anthony Stewart & Ensemble

Shannon Lewis with Jeffrey Schecter

Hal Robinson, Joyce Van Patten, Shannon Lewis, Lewis J. Stadlen, Paul Anthony Stewart & Ensemble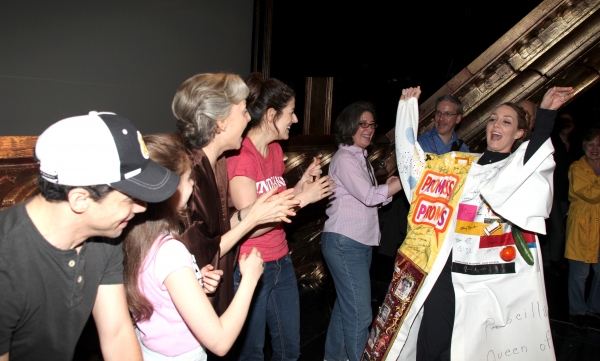 Shannon Lewis with Jeffrey Schecter, Rachel Resheff & Donna Murphy

Shannon Lewis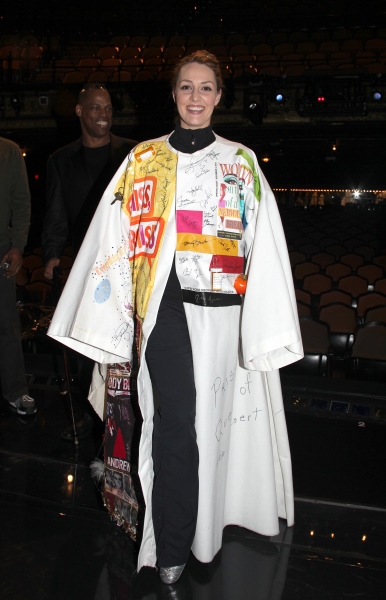 Shannon Lewis

Nick Wyman, Shannon Lewis & Actors Equity Executive Director Mary McColl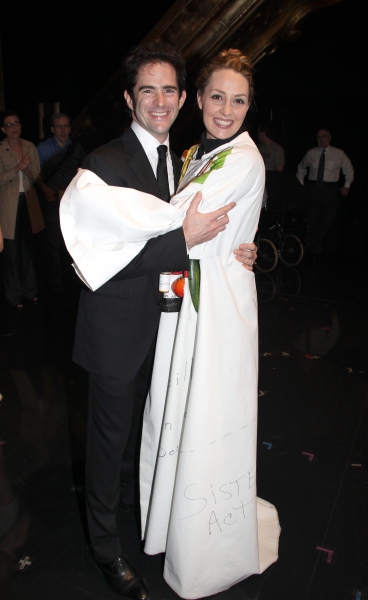 Andy Blankenbuehler & Shannon Lewis

Shannon Lewis & Andy Blankenbuehler

Andy Blankenbuehler & Shannon Lewis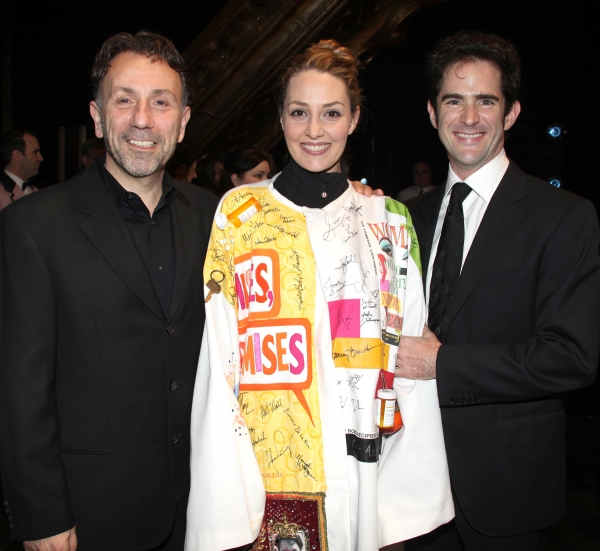 Leonard Foglia & Shannon Lewis & Andy Blankenbuehler

Leonard Foglia & Shannon Lewis & Andy Blankenbuehler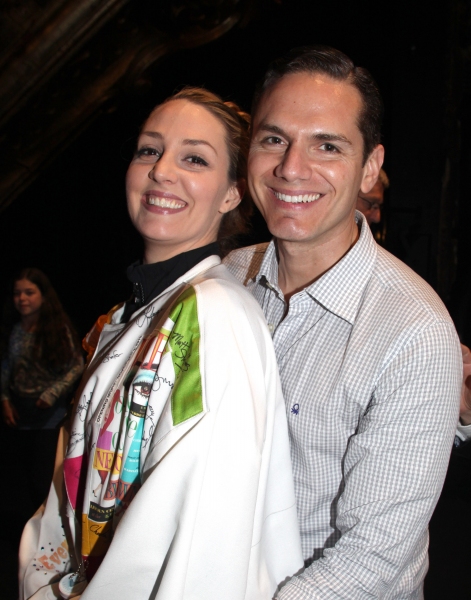 Shannon Lewis & Paul Anthony Stewart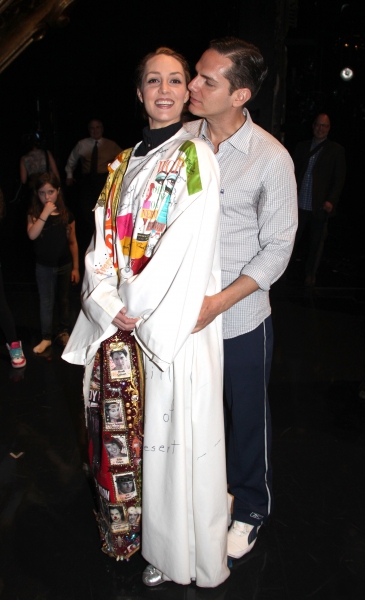 Shannon Lewis & Paul Anthony Stewart

Shannon Lewis & Paul Anthony Stewart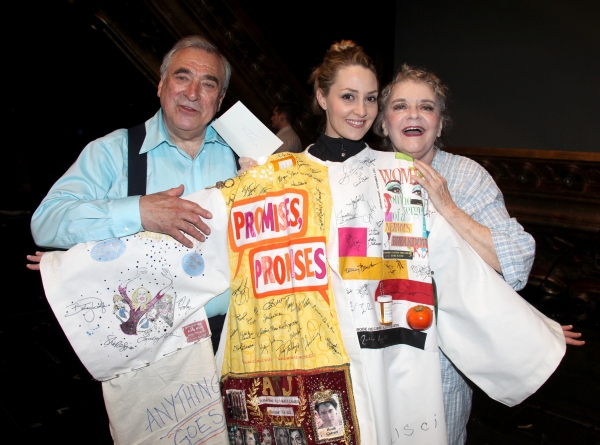 Hal Robinson & Shannon Lewis & Joyce Van Patten

Hal Robinson & Shannon Lewis & Joyce Van Patten

Hal Robinson & Shannon Lewis & Joyce Van Patten

Shannon Lewis

Related Articles