Photo Coverage: Susan Egan's Front and Center concert at Joe's Pub
Susan Egan took to the stage performing to a sold out and very enthusiastic crowd at Joe's Pub. Susan sang songs from her most recent album, Coffee House along with some familiar broadway favorites too. Here are pictures from that evening...
Set List:
More/The Story Goes On
Both Sides Now
Taylor the Latte Boy
Oh Very Young
How Lovely to be a Woman/How Lucky Can You Get (w/alternate lyrics)
Across 9th Avenue
I Can't Believe My Heart
Jimmy
Sean Harkness Solo
Where In The World Is My Prince
Oh, How I Loved You
The Last Song
Into The West (from Lord of the Rings)
Gimme, Gimme
Sing Me A Happy Song

Susan Egan singing "Both Sides Now"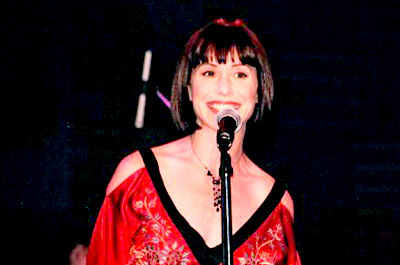 The audience was treated to several humorous anecdotes
from Susan's career during the concert.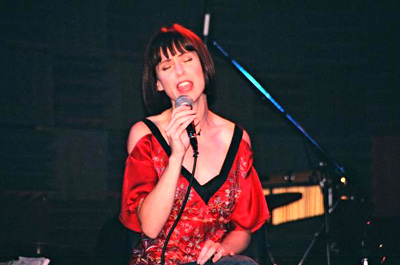 Susan treats the audience to "Into The West" - the Academy
Award-winning song from Lord of the Rings.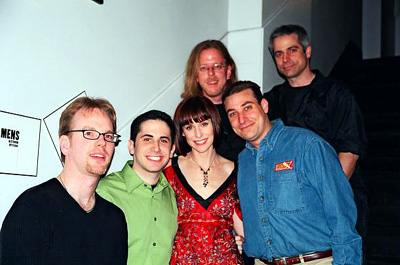 Joe Brady (Drums), Robert Diamond (Editor-in-Chief), Susan,
Christopher McGovern (Musical Director), Craig Brockman (Senior Editor)
and Sean Harkness (Guitar) post backstage just after the concert.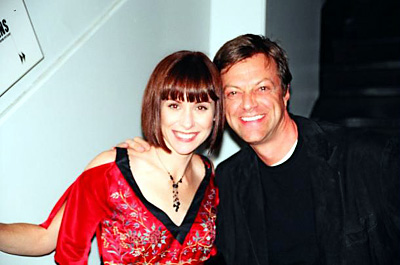 Susan and Cast Party host, Jim Caruso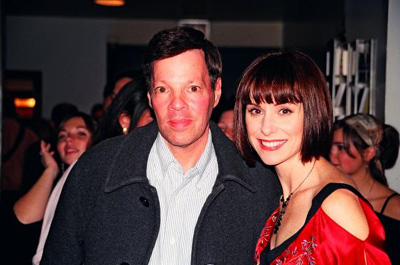 Susan and Michael Kerker (ASCAP)

Just Susan.