Photo Coverage: SIDE MAN Reunion Benefit
The original New York cast of Side Man celebrated its 10th Anniversary with a one night reading of Warren Leight's Tony Award winning play to benefit Opening Act, an innovative nonprofit that provides free after-school theater programming to New York City's most under-served public high schools.
The 10th Anniversary Reading of Side Man benefiting Opening Act took place on Monday, November 10th at New World Stages, which is located at 340 West 50th Street in Manhattan.
Tony Award winning director Michael Mayer (Spring Awakening, Thoroughly Modern Millie, A View from the Bridge), who directed Side Man's off-Broadway and Broadway productions, Reunited and guided cast members Edie Falco (The Sopranos), Kevin Geer, Michael Mastro, Robert Sella, Joseph Lyle Taylor, Angelica Torn and Frank Wood (whose performance in Side Man earned him a Tony Award for Best Featured Actor in a Play). Leight's highly acclaimed play follows Clifford as he narrates the story of his broken family and the decline of jazz.
Opening Act is a unique nonprofit that brings free, long-term, quality theater programming to New York City schools that wouldn't otherwise have a stage of their own. Its after-school programs in eight of New York City's most under-served public high schools give students the opportunity to explore their creativity through improvisation, acting and playwriting - and let students shine in productions they write and perform themselves. Through theater, Opening Act students gain confidence, pride, and the knowledge they can succeed at anything in life. Opening Act's mission is to see that every New York City public school student has access to an artistic space where they can develop commitment, community and leadership through their artistic achievement. Please visit
www.openingactnewyork.org
to read more about Opening Act's programs and talented teens. For more information please visit
www.openingactnewyork.org
.

back row: Warren Light, Kevin Geer, Michael Mastro, Joseph Lyle Taylor, Jeffery Binder, Robert Sella - front row: Frank Wood, Edie Falco, and Angelica Torn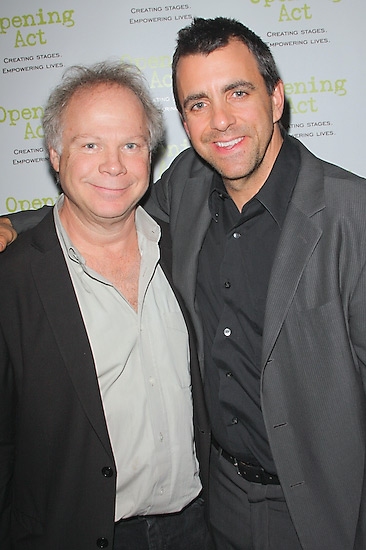 Gary Springer (original press agent for Side Man) and Joseph Lyle Baker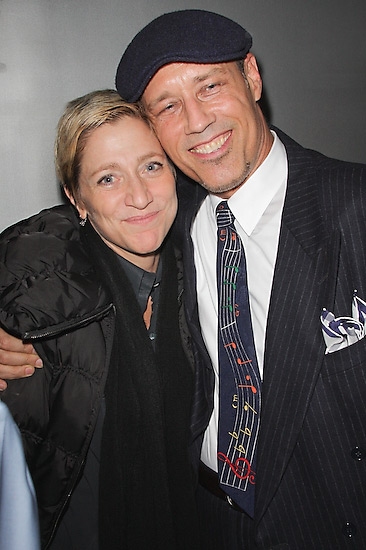 Edie Falco and Kevin Geer

Frank Wood and Edie Falco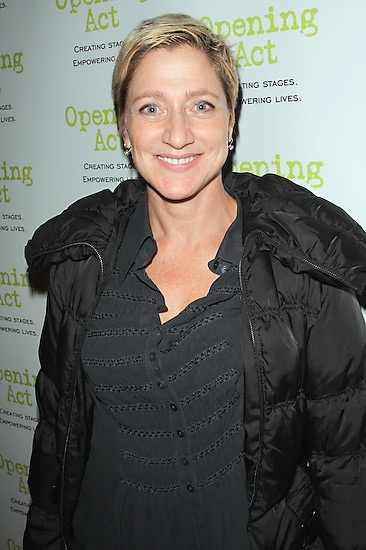 Edie Falco

Edie Falco
Related Articles
As an Equity actor, Peter is photographing the industry from the inside out. He has performed in numerous shows regionally, sung a duet with Richard (read more...)