Photo Coverage: 'RENT: Filmed Live on Broadway' DVD Party at Life Cafe
The 'RENT: Filmed Live on Broadway' DVD release party was held at Life Cafe on February 2nd, 2009 in New York City. 'RENT' stars Renee Elise Goldsberry, Andrea Goss, Tracy McDowell, Rodney Hicks, Jay Wilkison and Adam Kantor attended the event and BWW joined in on all the action.
Sony Pictures Home Entertainment released RENT: Filmed Live on Broadway on Blu-ray DiscTM and DVD on February 3, 2009. The ground breaking Pulitzer and Tony® Award-winning musical thrived for an impressive 12 years on Broadway, and on Sunday, September 7, 2008, Sony Pictures Releasing's new alternative programming division THE HOT TICKET was there to capture the final Broadway performance. Both the Blu-ray DiscTM and DVD are loaded with special features including numerous original featurettes, and is available for the suggested retail price of $38.96 (Blu-ray DiscTM) and $24.95 (DVD). This special release is timed to the launch of the National Theater Tour of RENT, which begins January 2009 starring original Broadway cast members Anthony Rapp, Adam Pascal, and others.
Filmed by Radical Media utilizing the latest in high-definition video and digital audio technology, director Michael Warren takes us on an enhanced journey through the music, lyrics, and images of this historic piece of live entertainment. RENT: Filmed Live on Broadway allows viewers to experience the show like never before, not only from the best seats in New York's famed Nederlander Theatre, but from the stage and wings, where cameras capture the raw emotion of the cast's performance.
Jonathan Larson's revolutionary rock musical RENT provides a modern interpretation of the iconic opera La Bohème and tells the story of a group of friends struggling to live and pay rent against the gritty background of New York's East Village while holding fast to their bohemian ideals and pursuits. Confronting poverty, addiction, illness and the AIDS epidemic, these young artists strive to get ahead, find acceptance, and above all, establish a connection to their world and each other.
RENT: Filmed Live on Broadway features Will Chase as Roger, Adam Kantor as Mark, Michael McElroy as Collins, Tracie Thoms as Joanne, Justin Johnston as Angel, Reneé Elise Goldsberry as Mimi, Eden Espinosa as Maureen and original cast members Rodney Hicks, who steps into the role of Benny, and Gwen Stewart as the "Seasons of Love" soloist. RENT was directed for the stage by Michael Greif.
Photos by RD/ Leon / Retna Digital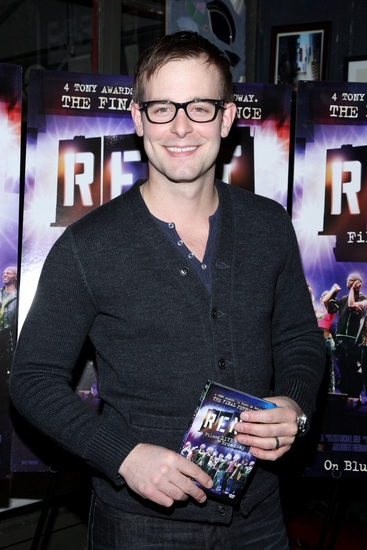 Jay Wilkison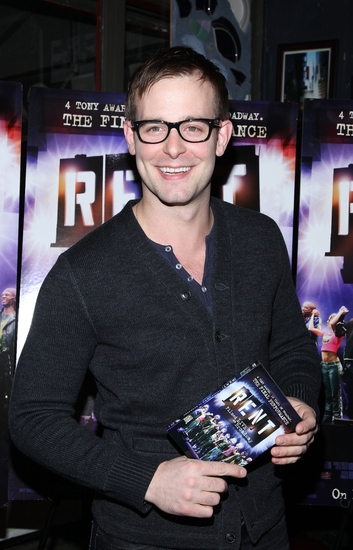 Jay Wilkison

Jay Wilkison

Jay Wilkison

Jay Wilkison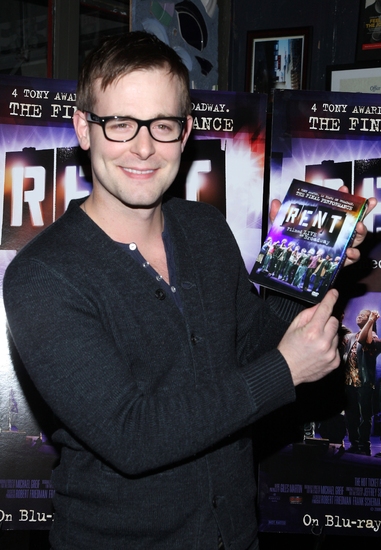 Jay Wilkison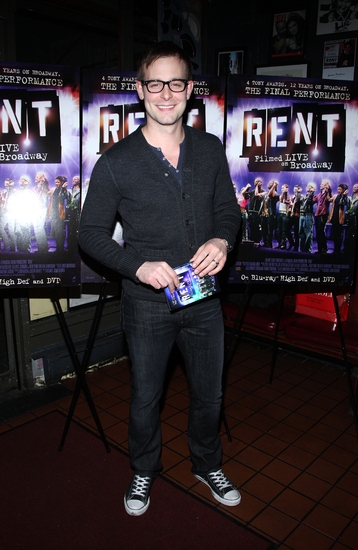 Jay Wilkison

Andrea Goss

Andrea Goss

Andrea Goss

Andrea Goss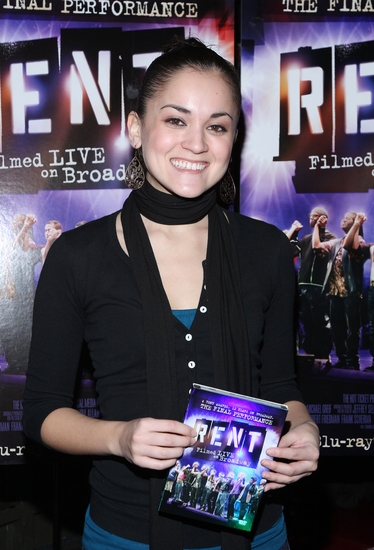 Andrea Goss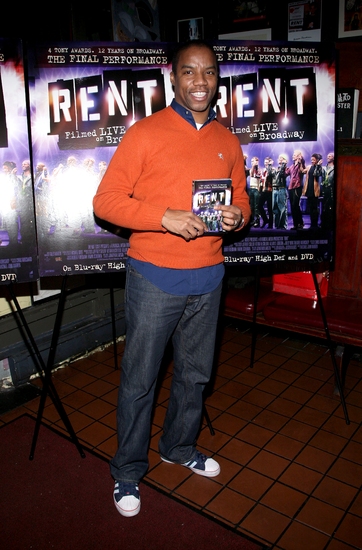 Rodney Hicks

Rodney Hicks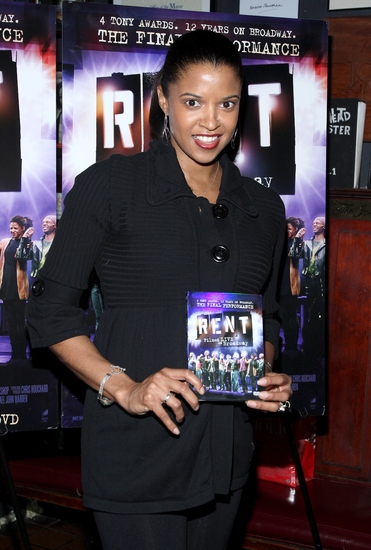 Renee Elise Goldsberry

Rodney Hicks

Renee Elise Goldsberry

Renee Elise Goldsberry

Renee Elise Goldsberry

Adam Kantor

Renee Elise Goldsberry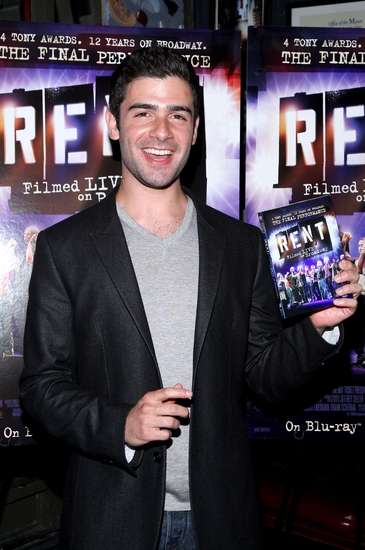 Adam Kantor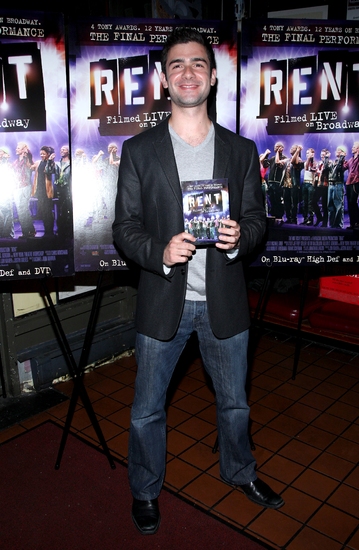 Adam Kantor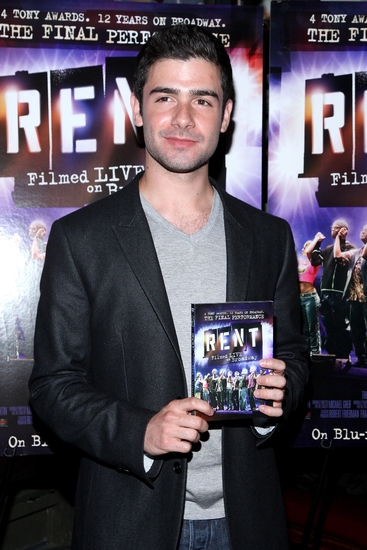 Adam Kantor

Tracy McDowell

Tracy McDowell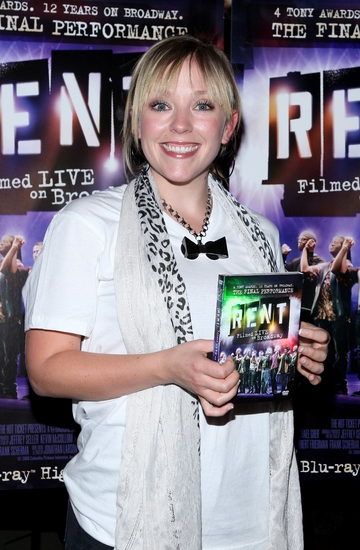 Tracy McDowell

Renee Elise Goldsberry, Andrea Goss, Tracy McDowell, Rodney Hicks, Jay Wilkison and Adam Kantor

Renee Elise Goldsberry, Andrea Goss, Tracy McDowell, Rodney Hicks, Jay Wilkison and Adam Kantor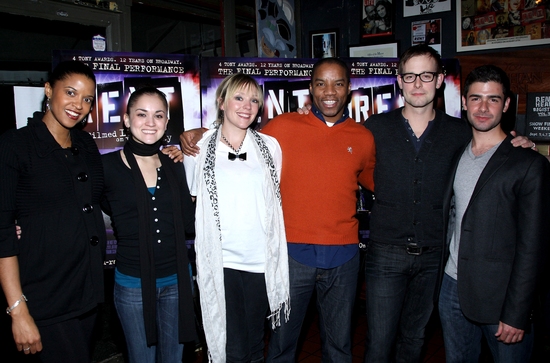 Renee Elise Goldsberry, Andrea Goss, Tracy McDowell, Rodney Hicks, Jay Wilkison and Adam Kantor