Photo Coverage: Opening Night of THIS WIDE NIGHT
The American premiere of This Wide Night starring two-time Golden Globe and three-time Emmy Award-winner Edie Falco and Tony nominee Alison Pill began previews May 8 at the Peter Jay Sharp Theatre (416 West 42nd Street). This Wide Night open last night on May 16, 2010 and runs through June 20, 2010.
This Wide Night is written by Blackburn Prize-winning playwright
Chloe Moss
and directed by Anne Kauffman.A prison sentence isn't over once you leave jail. Having just begun to rebuild a life on the outside, Marie (Pill) is confronted with her past when former cellmate Lorraine (Falco) shows up unannounced on her doorstep. The two outcasts, once so close on the inside, struggle to navigate a friendship beyond the prison walls - which may threaten their prospects to start over. This Wide Night is a heartfelt and witty portrait of two lost souls trying to find their way in an unforgiving world. This Wide Night was commissioned and first produced by Clean Break - a London-based theatre company that works with women affected by the criminal justice system - and premiered to critical acclaim in July 2008 at The Soho Theatre in London. The Times in London called the play "comic, colorful, full of pain and tenderness and truth. Raw and riveting." In 2009 the play was awarded the prestigious
Susan Smith
Blackburn Prize honoring women playwrights in the English-speaking theatre. This Wide Night will play the following performance schedule:
Tuesday - Friday at 7:30 PM; Saturday at 2 PM and 7:30 PM; and Sunday at 2 PM and 7 PM. No performance: Sunday, May 9 at 2 PM; Sunday, June 13 at 7 PM. Opening Night performance: Sunday, May 16 at 6:30 PM. The Peter Jay Sharp Theatre is located at 416 West 42nd Street.Tickets are $70; for reservations call (212) 279-4200 or visit
www.ticketcentral.com
.


Edie Falco

Alison Pill

Barbara Manocherian, Sheryl Kaller & Connie Ray

Maddie Corman

Ron Guttman, Edie Falco & Richie Jackson

Patrick Breen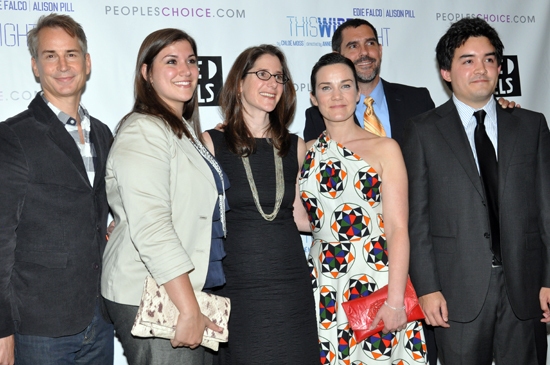 Geoffrey Nauffts, Brittany O'Neill, Anne Kauffman, Chloe Moss, John Alexander & Andy Donald

Alison Pill

Edie Falco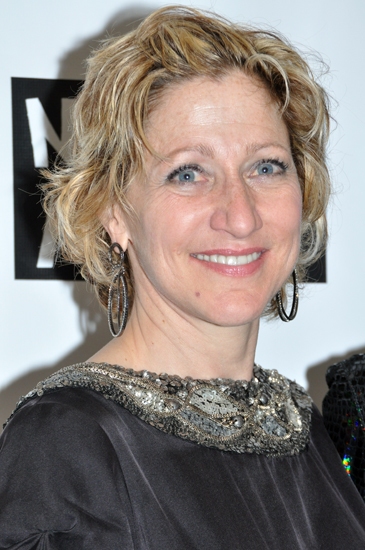 Edie Falco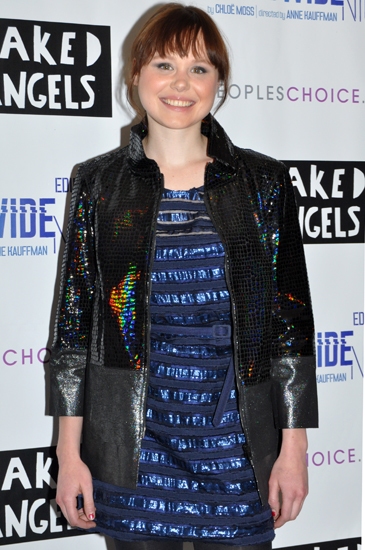 Alison Pill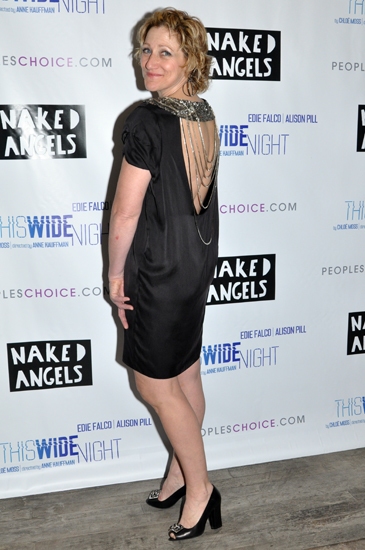 Edie Falco

Edie Falco

Alison Pill

Edie Falco, Chloe Moss, Anne Kauffman & Alison Pill

Related Articles

At a young age Monica Simoes became a fan of the stage forever. She always dreamt of being a part of theatrical magic. However, those (read more...)