Photo Coverage: Opening Night at Year of Magical Thinking
The Year of Magical Thinking opened on March 29 at Broadway's Booth Theatre. The one-woman production, written by acclaimed author Joan Didion and based on her best-selling memoir, stars Vanessa Redgrave (Oscar-winner for Julia) and will run for a limited engagement of 24 weeks. David Hare directs. 
The Year of Magical Thinking follows Didion, author of Democracy and Slouching Towards Bethlehem, reflecting on the sudden death of her husband of 40 years as her only child lay in a coma. "Capturing the compassion, humor, and bewilderment of a fiercely intelligent woman whose world lurches suddenly from the ordinary to the unimaginable, The Year of Magical Thinking is a love letter to a child and a tribute to an extraordinary, unconventional marriage told with raw candor and a storyteller's gift for the absurd," state press materials.
The Booth Theatre is located in Manhattan at 222 West 45th Street. Tickets are $76.25-$96.25, and are available by calling (212) 239-6200 or by visiting www.telecharge.com. For more information visit www.MagicalThinkingonBroadway.com.
Photos by Walter McBride/Retna Ltd.

Arrivals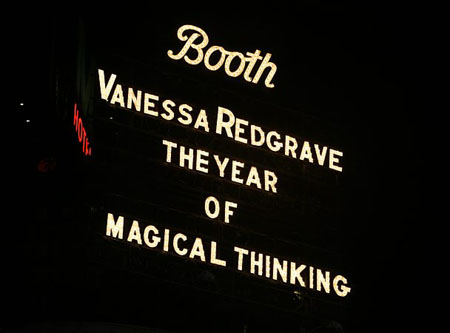 Christine Baranski and Matthew Cowles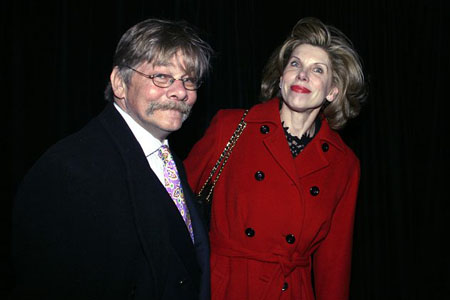 Matthew Cowles and Christine Baranski

Griffin Dunne and Dominick Dunne

Joan Didion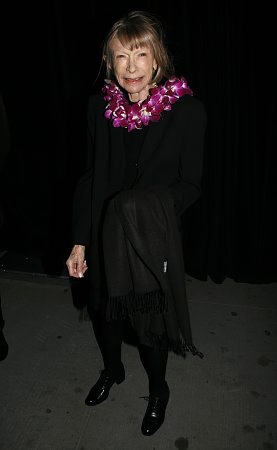 Joan Didion
Lynn Redgrave

Lynn Redgrave and Joseph Hardy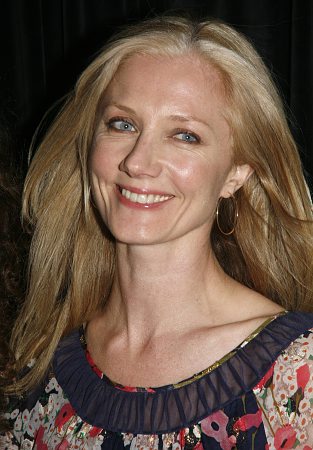 Joely Richardson

Joely Richardson

Carlo Gabriel Nero, Daisy Bevan and Joely Richardson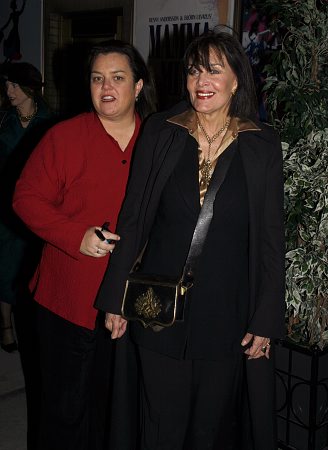 Rosie O'Donnell and Linda Dano

Rosie O'Donnell and Kelli O'Donnell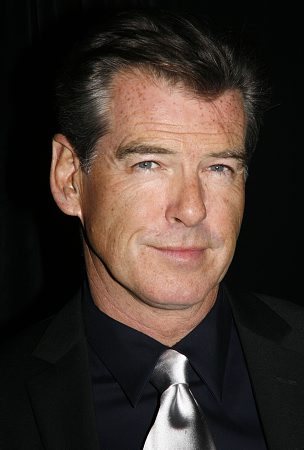 Pierce Brosnan

Pierce Brosnan and wife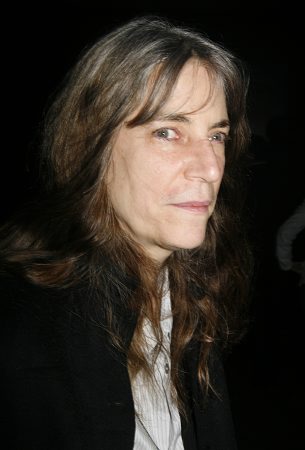 Patti Smith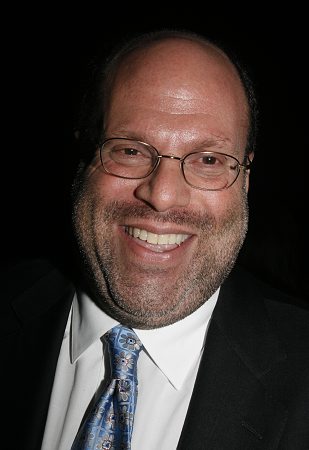 Scott Rudin

Eve Ensler and guest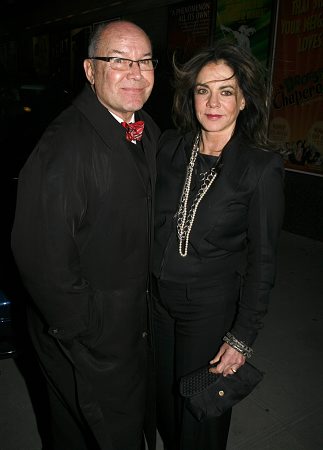 Jack O'Brien and Stockard Channing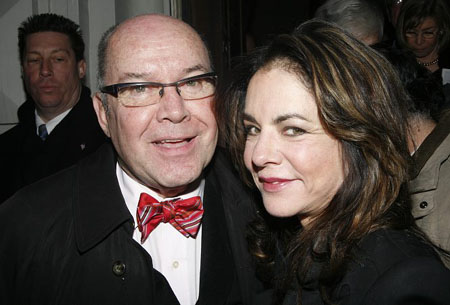 Jack O'Brien and Stockard Channing

Jane Fonda

Jane Fonda

Costume Designer Ann Roth and Jane Fonda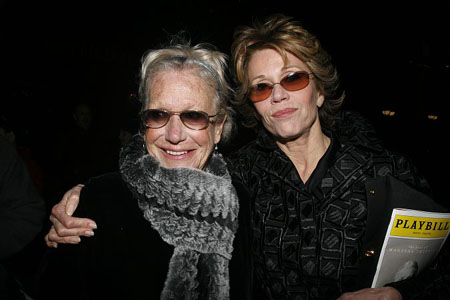 Ann Roth and Jane Fonda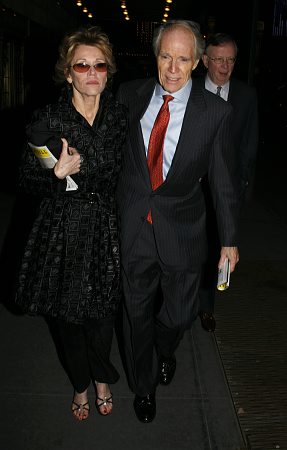 Jane Fonda and boyfriend

Jane Fonda and boyfriend
Curtain call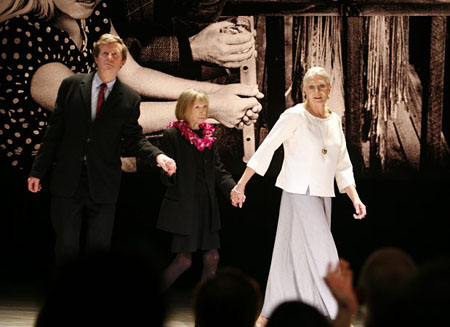 David Hare, Joan Didion and Vanessa Redgrave

David Hare, Joan Didion and Vanessa Redgrave

Joan Didion and Vanessa Redgrave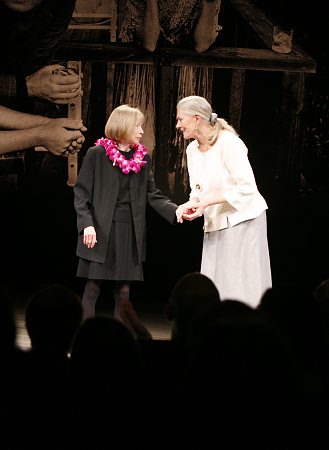 Joan Didion and Vanessa Redgrave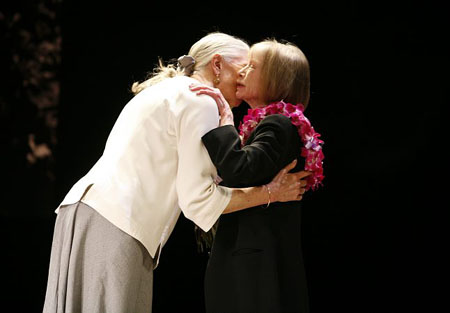 Vanessa Redgrave and Joan Didion

Vanessa Redgrave and Joan Didion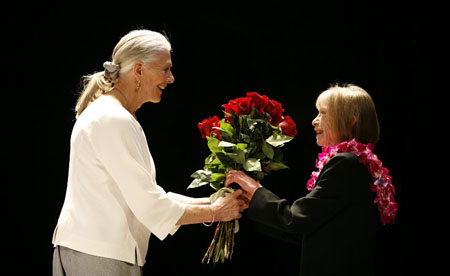 Vanessa Redgrave and Joan Didion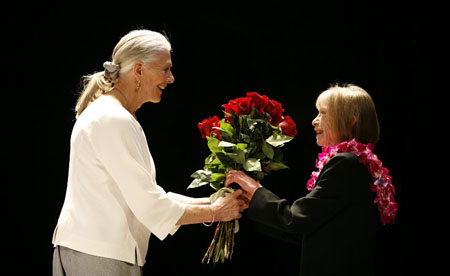 Vanessa Redgrave and Joan Didion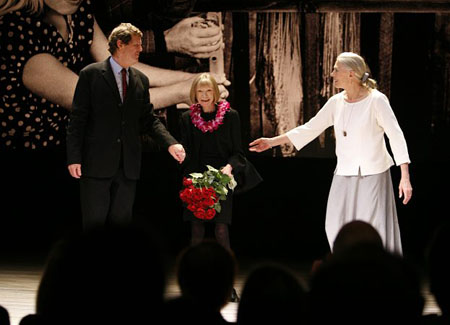 David Hare, Joan Didion and Vanessa Redgrave
The Redgrave Family heads to the after-party

Daisy Bevan, her mom Joely Richardson, Carlo Gabriel Nero, Lynn Redgrave and Vanessa Redgrave

Daisy Bevan, Joely Richardson, Carlo Gabriel Nero (Vanessa Redgrave's son), Lynn Redgrave and Vanessa Redgrave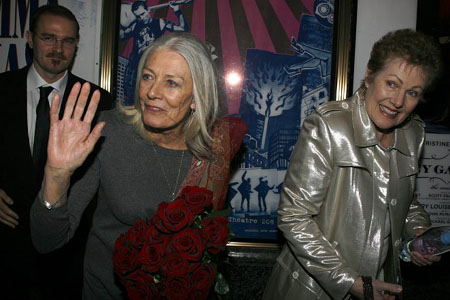 Vanessa Redgrave and Lynn Redgrave

Vanessa Redgrave with her son