Click Here for More Articles on ONCE ON BROADWAY
Photo Coverage: ONCE Welcomes Ben Hope to the Cast!
ONCE's Steve Kazee, Cristin Milioti, Will Connolly and Elizabeth A. Davis, from the original cast, played their final performance today, March 24, 2013. Beginning Tuesday, March 26, Ben Hope will play the role of "Guy," Laura Dreyfuss will play the role of "Girl," Carlos Valdes will play the role of "Andrej" and Claire Wellin will play the role of "Réza". Ben Hope was welcomed to the cast today, and BroadwayWorld brings you photos from the festivities below!
ONCE, the Tony and Grammy Award winning Best New Musical based on the 2007 Academy Award-winning film currently plays on Broadway at the Bernard B. Jacobs Theatre (242 West 45th Street). The production opened to rave reviews on Sunday, March 18, 2012.
ONCE features a book by award-winning Irish playwright & screenwriter, Enda Walsh (Penelope, Hunger, The New Electric Ballroom), the Academy Award-winning music and lyrics of Glen Hansard and Markéta Irglová, direction by the acclaimed John Tiffany (Black Watch), movement by Steven Hoggett (Black Watch, American Idiot) and music supervision and orchestrations by Martin Lowe (Mamma Mia!).
The set and costume design are by six time Tony Award winner Bob Crowley (The Coast of Utopia, Mary Poppins), lighting design is by three time Tony winner Natasha Katz (Aida, The Coast of Utopia), and sound design is by Clive Goodwin.
The cast of Once features Ben Hope as 'Guy' and Laura Dreyfuss as 'Girl.' Also in the company are David Abeles, David PatRick Kelly, Jillian Lebling, Eliza Holland Madore, Anne L. Nathan, Lucas Papaelias, Andy Taylor, Carlos Valdes, Erikka Walsh, Claire Wellin, Paul Whitty, and J. Michael Zygo.
Featuring an impressive ensemble of actor/musicians who play their own instruments onstage, Once tells the enchanting tale of a Dublin street musician who's about to give up on his dream when a beautiful young woman takes a sudden interest in his haunting love songs. As the chemistry between them grows, his music soars to powerful new heights... but their unlikely connection turns out to be deeper and more complex than your everyday romance. Emotionally captivating and theatrically breathtaking, Once draws you in from the very first note and never lets go. It's an unforgettable story about going for your dreams and the power of music to connect us all.
Photo Credit: Walter McBride


Lobby Cast Board

Lobby Cast Board - Ben Hope as Guy

Stage Atmosphere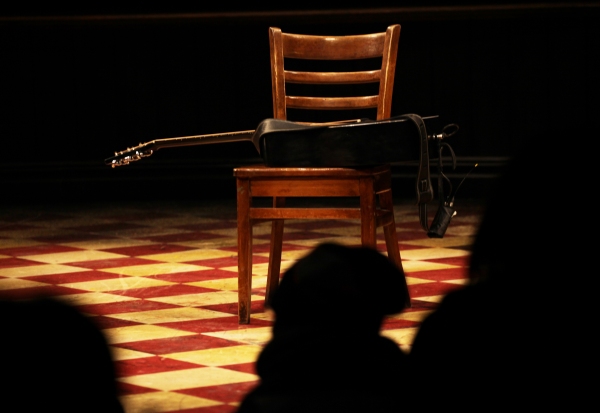 Stage Atmosphere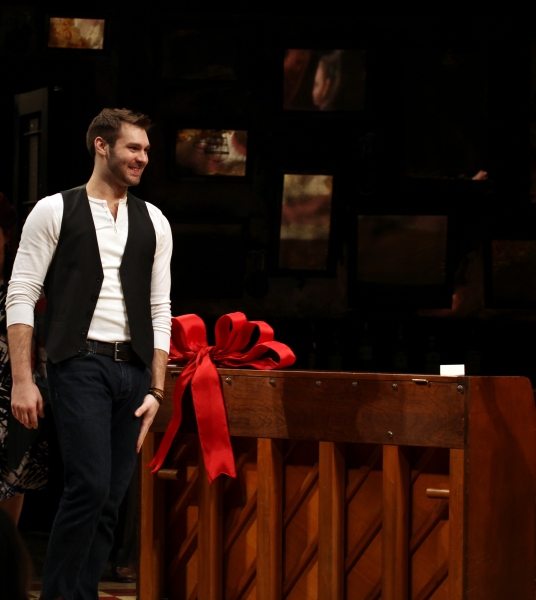 Ben Hope

Paul Whitty, J. Michael Zygo, Erikka Walsh, Anne L. Nathan, David PatRick Kelly, Cristin Milioti, Ben Hope, Jillian Lebling, Elizabeth A. Davis, David Abeles and Lucas Papaelias

Ben Hope

Anne L. Nathan, David PatRick Kelly, Ben Hope, Cristin Milioti and Jillian Lebling

Ben Hope and Cristin Milioti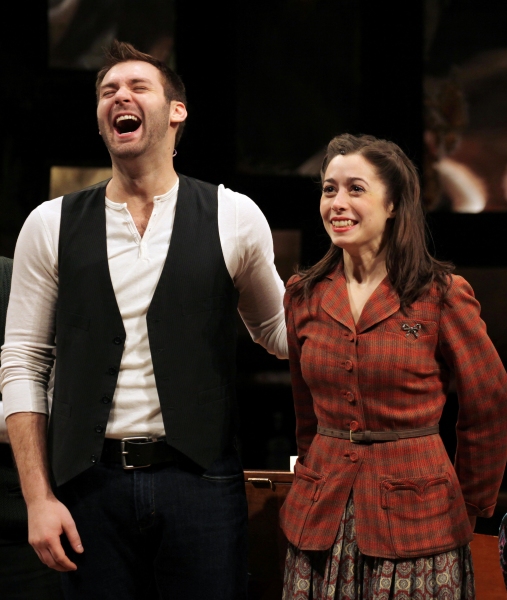 Ben Hope and Cristin Milioti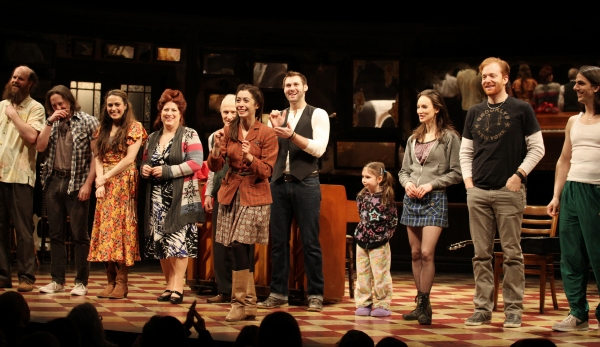 Paul Whitty, J. Michael Zygo, Erikka Walsh, Anne L. Nathan, David PatRick Kelly, Cristin Milioti, Ben Hope, Jillian Lebling, Elizabeth A. Davis, David Abeles and Lucas Papaelias

Erikka Walsh and Anne L. Nathan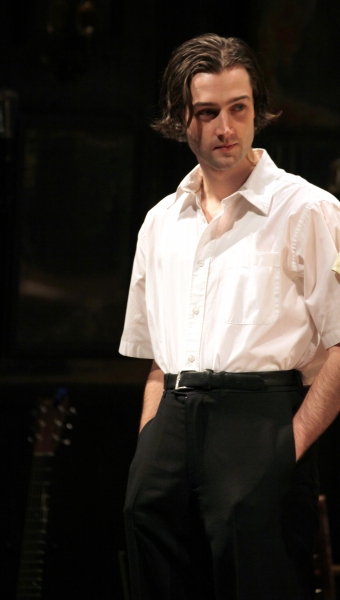 Will Connolly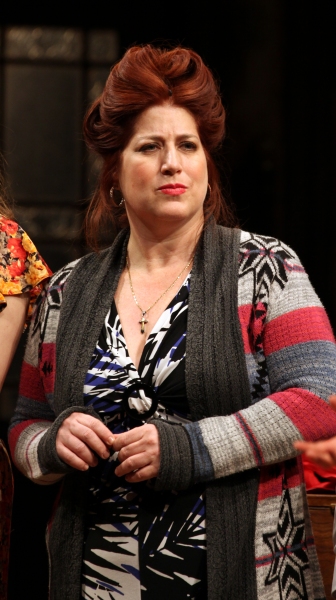 Anne L. Nathan

Erikka Walsh

David Abeles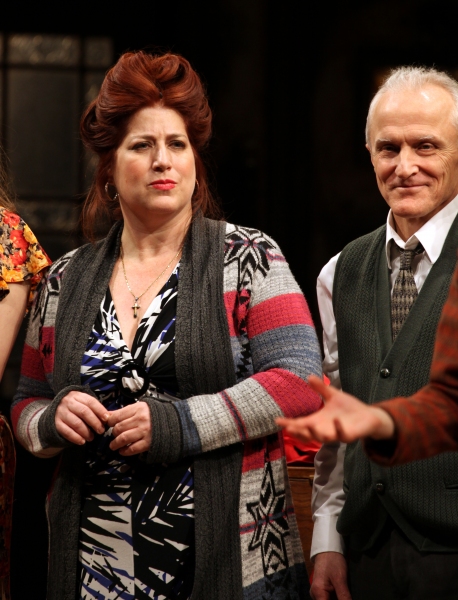 Anne L. Nathan and David PatRick Kelly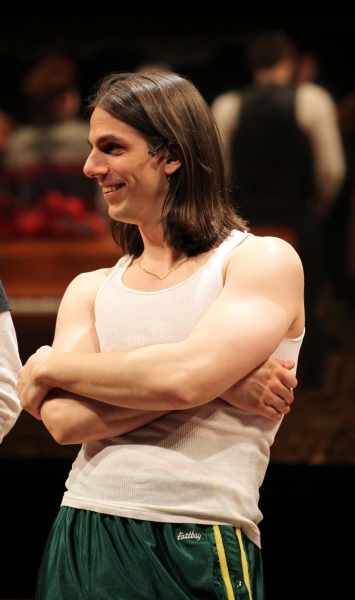 Lucas Papaelias

Cristin Milioti

Erikka Walsh, Anne L. Nathan, Cristin Milioti and Ben Hope

Ben Hope

Ben Hope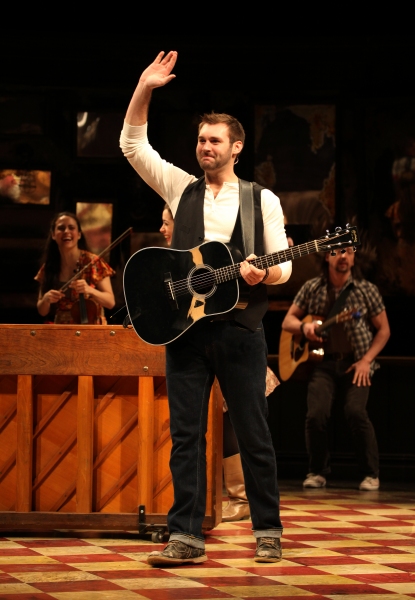 Ben Hope

Cristin Milioti and Ben Hope

Erikka Walsh, Cristin Milioti and Ben Hope

Paul Whitty, J. Michael Zygo, Jillian Lebling, Erikka Walsh and Will Connolly

Cristin Milioti and Ben Hope

Cristin Milioti and Ben Hope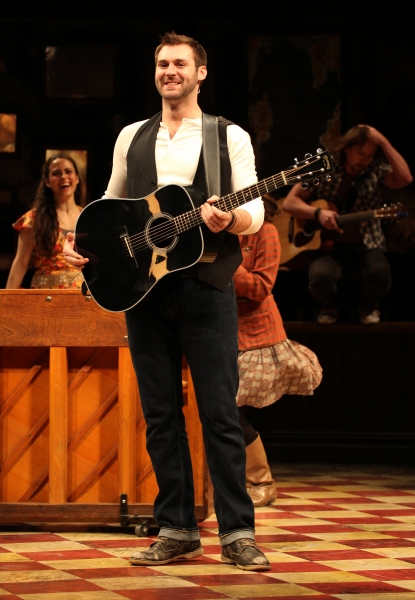 Ben Hope

David PatRick Kelly, Anne L. Nathan, Paul Whitty, J. Michael Zygo, Jillian Lebling, Erikka Walsh & Will Connolly

David PatRick Kelly, Anne L. Nathan, Paul Whitty, J. Michael Zygo, Jillian Lebling, Erikka Walsh, Will Connolly, Cristin Milioti and Ben Hope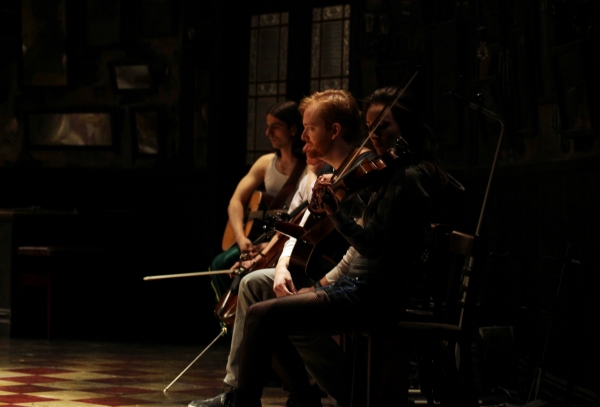 Elizabeth A. Davis, David Abeles and Lucas Papaelias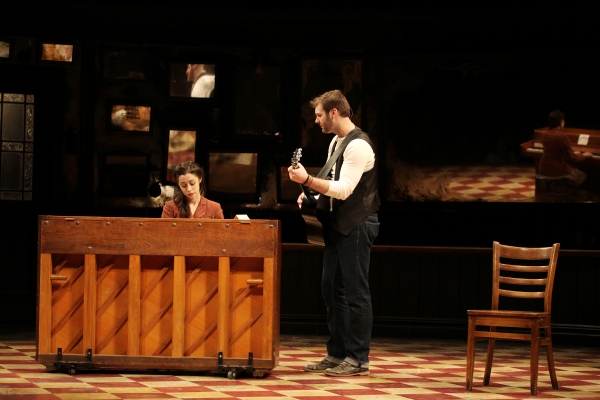 Cristin Milioti and Ben Hope

Cristin Milioti, Ben Hope and Company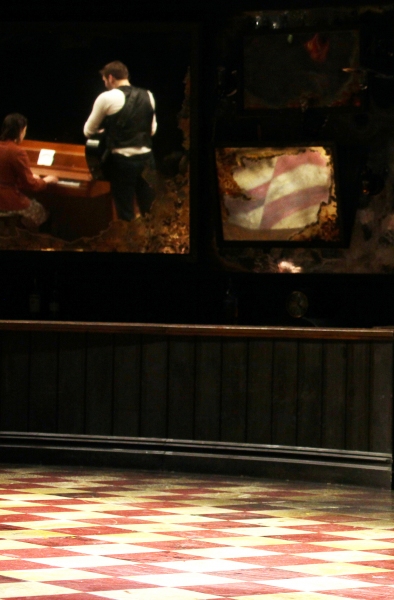 Cristin Milioti and Ben Hope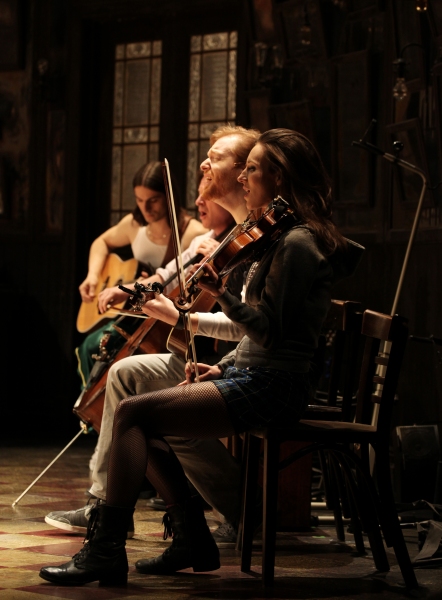 Elizabeth A. Davis, David Abeles and Lucas Papaelias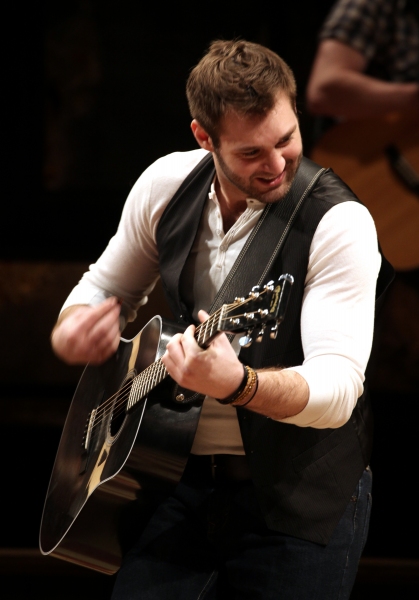 Ben Hope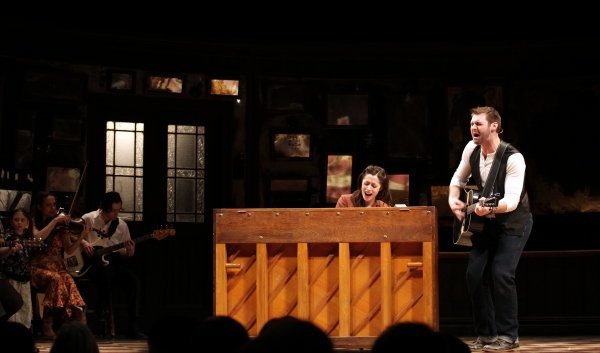 Cristin Milioti, Ben Hope and Company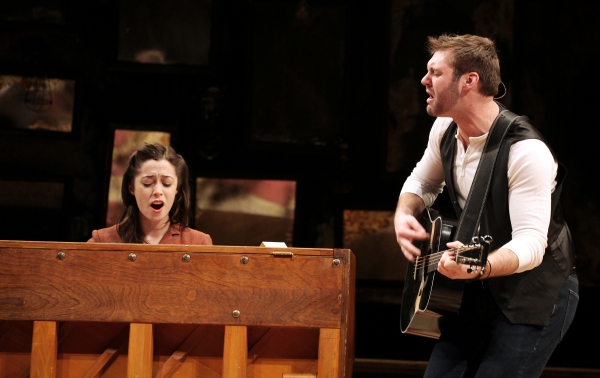 Cristin Milioti and Ben Hope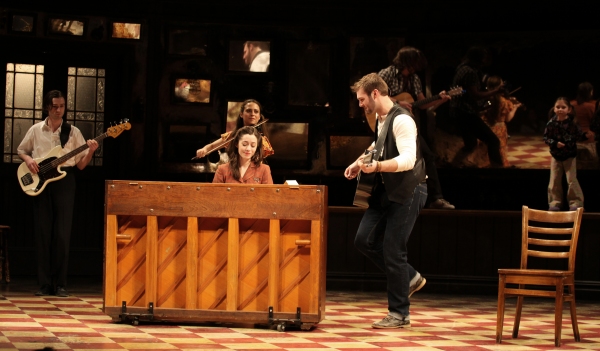 Will Connolly, Erikka Walsh, Cristin Milioti, Ben Hope and J. Michael Zygo

Cristin Milioti

Ben Hope

Paul Whitty, Anne L. Nathan, Will Connolly, Erikka Walsh, Cristin Milioti, Ben Hope and J. Michael Zygo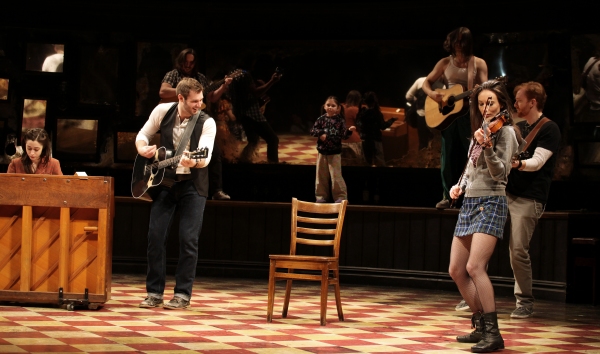 Cristin Milioti, Ben Hope, J. Michael Zygo, Jillian Lebling, Lucas Papaelias, David Abeles, Elizabeth A. Davis

Ben Hope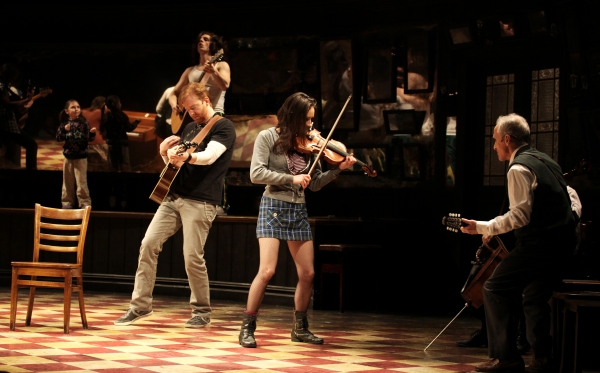 Jillian Lebling, Lucas Papaelias, David Abeles, Elizabeth A. Davis and David PatRick Kelly

Cristin Milioti, Ben Hope, J. Michael Zygo, Jillian Lebling, Lucas Papaelias, David Abeles, and Elizabeth A. Davis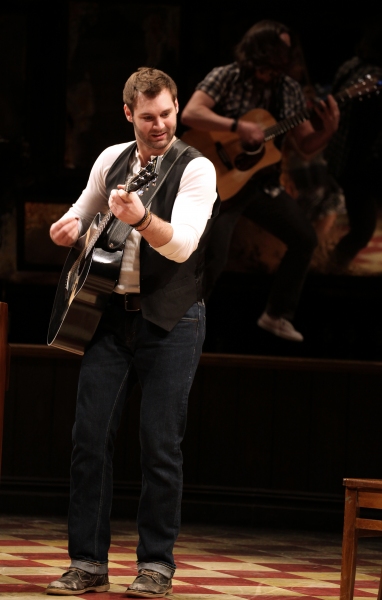 Ben Hope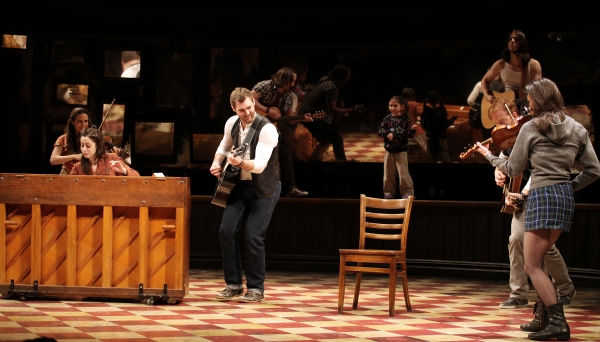 Erikka Walsh, Cristin Milioti, Ben Hope, J. Michael Zygo, Jillian Lebling, Lucas Papaelias, David Abeles, Elizabeth A. Davis and David PatRick Kelly

Cake designed by 'The Chocolate Swirl'

Cristin Milioti, Ben Hope and Company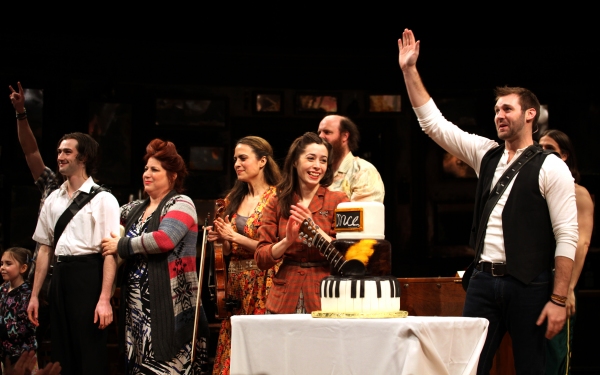 Will Connolly, Anne L. Nathan, Erikka Walsh, Cristin Milioti, Paul Whitty and Ben Hope

Related Articles