Once - 2012 - Broadway
Once is the acclaimed new musical based on the Academy Award-winning film. Authentic, funny and refreshingly unique, Once tells the story of an Irish musician and a Czech immigrant drawn together by their shared love of music. Over the course of one fateful week, their unexpected friendship and collaboration evolves into a powerful but complicated romance, heightened by the raw emotion of the songs they create together. Featuring an ensemble cast of gifted actor/musicians, helmed by the creators of the theatrical sensation Black Watch and fashioned by a team of Tony-winning designers, Once is a musical celebration of life and love: thrilling in its originality, daring in its honesty... and unforgettable in every way.
Video preview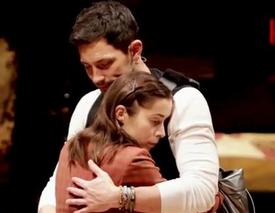 Photo preview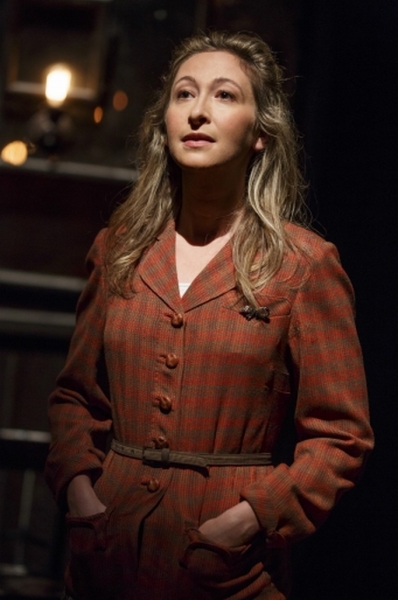 Schedule
Running Time: 2 hours and 15 minutes, with one intermission
Featured Reviews For Once
'Once' enchants in screen-to-stage move - Newsday
But the musical, with its beguiling book by Enda Walsh, also has the team's new songs, equally strong, with hypnotic rhythms, gorgeous harmonic blends and insinuating melodies that make unexpected interval leaps seem natural and easygoing. Guy is still played with endearing slacker sweetness by Steve Kazee. Cristin Milioti remains pert and odd, with a forthrightness it would be wrong to mistake for pat adorableness.
Once Review: Falling Slowly on Broadway - Faster Times
Once stays homey, charming, and inviting; on a smaller scale than usual for a Broadway musical, which turns out to be a good thing. It is also slow moving and slight. It requires patience, or at least the right mind-set, to fall for this show (Falling slowly, indeed.) The musical is an hour longer than the movie. But even with John Carney's movie script adapted by a first-rate playwright, Enda Walsh (whose most recent play produced in New York was the eerie Misterman), the story in Once the musical is only a bit less sketchy than the film.