Once - 2012 - Broadway Tickets, News, Info & More
Once is the acclaimed new musical based on the Academy Award-winning film. Authentic, funny and refreshingly unique, Once tells the story of an Irish musician and a Czech immigrant drawn together by their shared love of music. Over the course of one fateful week, their unexpected friendship and collaboration evolves into a powerful but complicated romance, heightened by the raw emotion of the songs they create together. Featuring an ensemble cast of gifted actor/musicians, helmed by the creators of the theatrical sensation Black Watch and fashioned by a team of Tony-winning designers, Once is a musical celebration of life and love: thrilling in its originality, daring in its honesty... and unforgettable in every way.
Video preview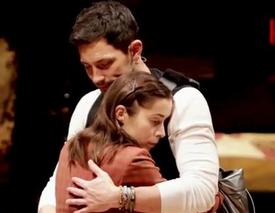 Photo preview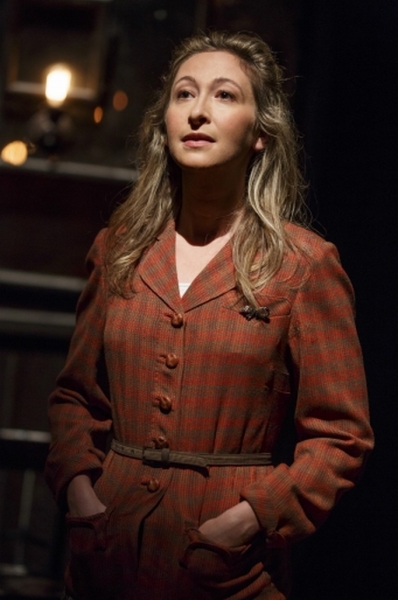 Schedule
Running Time: 2 hours and 15 minutes, with one intermission
Featured Reviews For Once
Broadway review: Onstage, gorgeous 'Once' has a heart all its own - Chicago Tribune
Whether a broad Broadway public will take to Once is an open question, even if the brilliance of its constituent artistry will surely slay those who most appreciate this form of expression. The music, although beautiful, does not come with the usual tricks. There is neither digital scenery nor spectacle — although I swear I saw the streets of Dublin and the possibilities of the world beyond. This is a show that demands that its audience listen. But then, how can you love if you're not willing to allow someone, something, to be heard?
Once: Theater Review - Hollywood Reporter
A Sundance discovery and a breakout hit for Fox Searchlight in 2007, the Irish indie movie has become a captivating Broadway musical, with a superb cast of actor-musicians led by Steve Kazee and Cristin Milioti...Once is a small-scale but warmly affecting show, crafted with profound respect for the power of music. For anyone who feels that Broadway has become the domain of bloated spectacles and cynically overworked brands, this will be a refreshing artisanal tonic.