Once - 2012 - Broadway
Once is the acclaimed new musical based on the Academy Award-winning film. Authentic, funny and refreshingly unique, Once tells the story of an Irish musician and a Czech immigrant drawn together by their shared love of music. Over the course of one fateful week, their unexpected friendship and collaboration evolves into a powerful but complicated romance, heightened by the raw emotion of the songs they create together. Featuring an ensemble cast of gifted actor/musicians, helmed by the creators of the theatrical sensation Black Watch and fashioned by a team of Tony-winning designers, Once is a musical celebration of life and love: thrilling in its originality, daring in its honesty... and unforgettable in every way.
Video preview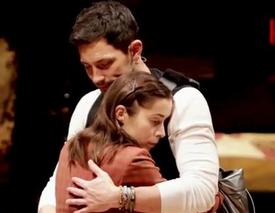 Photo preview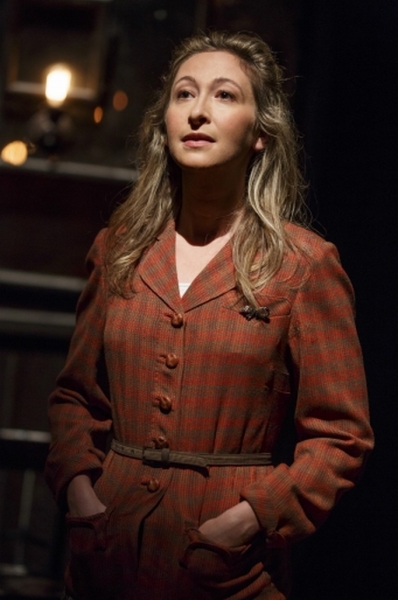 Schedule
Running Time: 2 hours and 15 minutes, with one intermission
Featured Reviews For Once
Once Review: Falling Slowly on Broadway - Faster Times
Once stays homey, charming, and inviting; on a smaller scale than usual for a Broadway musical, which turns out to be a good thing. It is also slow moving and slight. It requires patience, or at least the right mind-set, to fall for this show (Falling slowly, indeed.) The musical is an hour longer than the movie. But even with John Carney's movie script adapted by a first-rate playwright, Enda Walsh (whose most recent play produced in New York was the eerie Misterman), the story in Once the musical is only a bit less sketchy than the film.
'Once' Hoists a Happy Beer on Broadway - Bloomberg
Happily, Once remains a rare combination of intelligence, warmth and musicality.