Photo Coverage: Mary Poppins Specialty Sundae Unveiled
Broadway's hit musical, Mary Poppins, and New York?s beloved Serendipity 3 teaed up to premiere the Mary Poppins "Supercalifragilisticexpialidocious Sundae" on Thursday, August 16 at 10:30am at Serendipity 3, 225 East 60th Street (between 2nd & 3rd Avenues).
The stars from Mary Poppins: Ashley Brown (Mary Poppins), Jane Carr (Mrs. Brill), Mark Price (Robertson Ay) and the kids who play Jane and Michael Banks - Nicole Bocchi, Kathryn Faughnan, Matthew Gumley, Henry Hodges, Jacob Levine and Devynn Pedell - were on hand to assist Stephen Bruce, Owner and Founder of Serendipity 3 in the unveiling of the amazing confection. The sundae is "a practically perfect scoop of uncanny strawberry ice cream placed in a goblet with a magical slice of heavenly cheese cake, topped with sweet strawberries, flying clouds of whipped cream drizzled with caramel sauce and Mary?s umbrella hovering above the chocolate wafer chim-chimney. Indulge using your Mary Poppins 'spoon full of sugar' white chocolate covered spoon!," state press notes. The sundae will be available for sale to the public for a limited period of time at Serendipity 3.
Mary Poppins is a co-production by Disney and Cameron Mackintosh and opened at the New Amsterdam Theatre on November 16, 2006. Based on P.L. Travers?s cherished stories and the classic 1964 Walt Disney film, the show features the Academy Award-winning music and lyrics of Richard M. Sherman and Robert B. Sherman. The stage production has been created, in collaboration with Cameron Mackintosh, by Academy Award-winning screenwriter Julian Fellowes, who has written the book, and the Olivier Award-winning team of George Stiles and Anthony Drewe, who have composed new songs and additional music and lyrics.
Tickets are available at
www.DisneyOnBroadway.com
, the New Amsterdam Theatre Box Office, and all Ticketmaster outlets or by calling Ticketmaster?s Disney on Broadway hotline at (212) 307-4747. Prices range from $25 - $120. For group sales and information please call (800) 439-9000.
Visit www.DisneyOnBroadway.com for more information.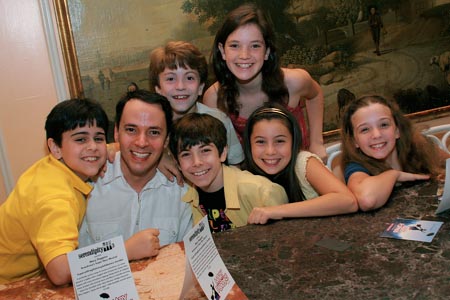 Jacob Levine, Mark Price, Matthew Gumley, Henry Hodges, Kathryn Faughnan, Nicole Bocchi and Devynn Pedell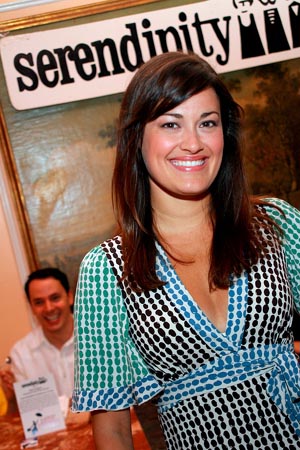 Ashley Brown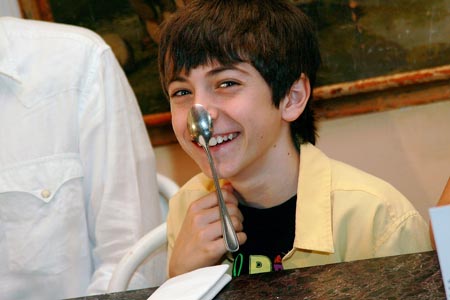 Henry Hodges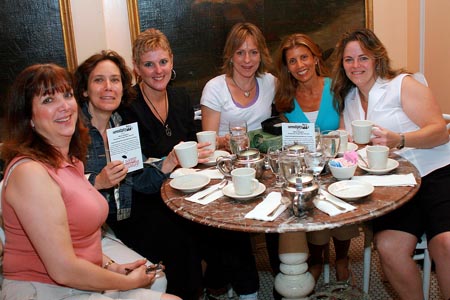 Mothers and relatives of the kids having tea: Theresa Faughnan, Jane Hodges, Kim Pedell, Teresa Gumley, Karen Bocchi and Susan Levine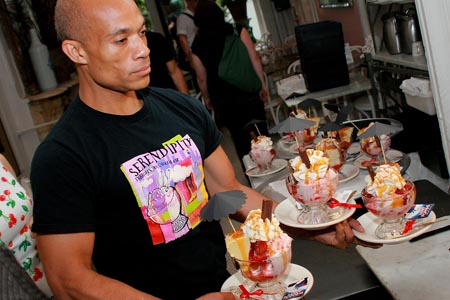 Trent Ware with sundaes

Matthew Gumley, Jacob Levine, Mark Price and Henry Hodges

Ashley Brown and Stephen Bruce, owner of Serendipity 3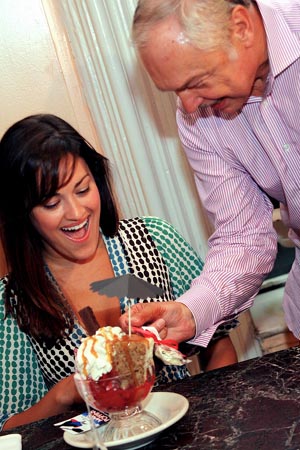 Ashley Brown and Stephen Bruce

Ashley Brown and Stephen Bruce

Ashley Brown and Stephen Bruce

Ashley Brown and Mary Poppins cast members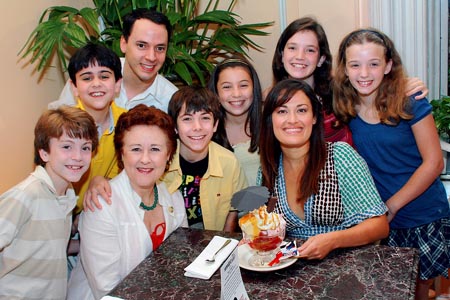 Matthew Gumley, Jacob Levine, Mark Price, Jane Carr, Henry Hodges, Nicole Bocchi, Ashley Brown, Kathryn Faughnan and Devynn Pedell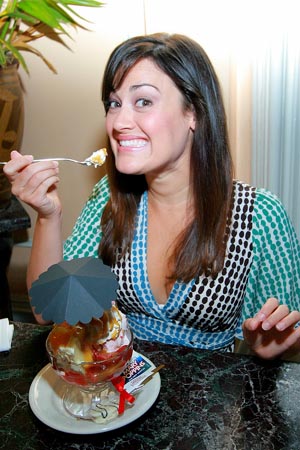 Ashley Brown

Ashley Brown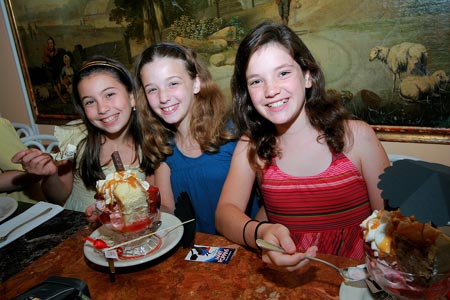 Nicole Bocchi, Devynn Pedell and Kathryn Faughnan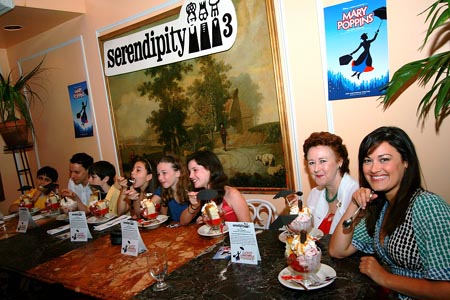 Jacob Levine
,
Mark Price
,
Henry Hodges
,
Nicole Bocchi
, Devynn Pedell,
Kathryn Faughnan
,
Jane Carr
and
Ashley Brown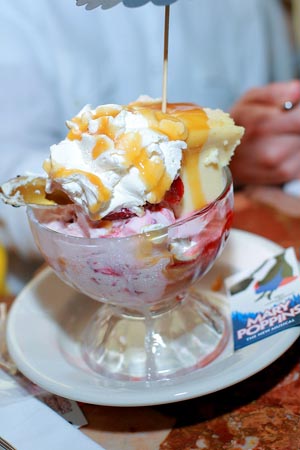 Featured BroadwayWorld Events
Check out these concerts...
Related Articles
Ben Strothmann has been a portrait and theatrical photographer since 1995. Since building his first darkroom in his hometown of Milwaukee WI, his portrait studio (read more...)