Click Here for More Articles on BC/EFA
Photo Coverage: Liza Minnelli 'Pedals for Power' for BC/EFA
Liza Minnelli and the cast from "Liza's At The Palace...!" made a special appearance on behalf of Broadway Cares/Equity Fights AIDS at the Duracell Power Lodge before they all hopped on specially designed "Snowmobikes" to help Duracell capture power that will illuminate the iconic numerals 2-0-0-9 as the New Year's Ball drops and the clock strikes midnight. BroadwayWorld was there to cheer them on as they burned rubber on Tuesday December 9th!
Liza's at the Palace...! opened on Broadway on December 3rd, 2008.
Due to overwhelming demand, "Liza's At The Palace...." the new show starring Liza Minnelli will play an additional two weeks of performances at Broadway's Palace Theatre (Broadway & 47th Street). Miss Minnelli has brought her unmatchable magic to Broadway for an engagement now scheduled to play through December 28th---surpassing the originally announced closing date of December 14th.
Produced by John Scher/Metropolitan Talent Presents & Jubilee Time Productions the show is directed and choreographed byRon Lewis. Gary Labriola will serve as Executive Producer.
Along with a twelve-man orchestra led by conductor/drummer Michael Berkowitz and pianist/musical supervisor Billy Stritch, "Liza's At The Palace.... will be highlighted with many of Liza's showstoppers such as "Cabaret," "Maybe This Time," and "New York New York" - all written especially for her by the legendary Broadway song writing partnership of John Kanderand Fred Ebb. For the first time onstage, Liza will pay an affectionate salute to her godmother, the late Kay Thompsonwho was a legendary performer ("Think Pink!" from "Funny Face"), author ("Eloise at the Plaza") as well a gifted vocal arranger and Music Director/vocal coach at MGM Studios who worked with stars such as Judy Garland, Frank Sinatra andLena Horne.
Accompanying her onstage will be Johnny Rodgers, Cortes Alexander, Jim Caruso and Tiger Martina. The concert performance will be scripted by Liza and Tony Award-winnerDavid Zippel, and will be full of personal stories, anecdotes and heartfelt reminiscences embraced in a theatrical setting featuring scenery by Ray Klausen, costumes by Halston, lighting by Matt Berman and sound by Matt Kraus.
"Liza's At The Palace...." will play the following performance schedule at the Palace Theatre (Broadway & 47th Street) : Tuesday, Wednesday, Friday and Saturday evenings at 8PM with matinees on Sundays at 3PM. On Wednesday, December 24th there will be a special 3PM matinee performance and no 8PM evening show. Tickets prices range from $125 to $55. (Upon special request by Liza--- $25 seats will be made available at box office by daily lottery.)
For more information and tickets by phone Tickets: 212-307-4100 or 800-755-4000 or log onto: http://www.lizasatthepalace.com
Photos by Walter McBride/Retna Ltd.

PEDAL FOR POWER AT THE DURACELL POWER LODGE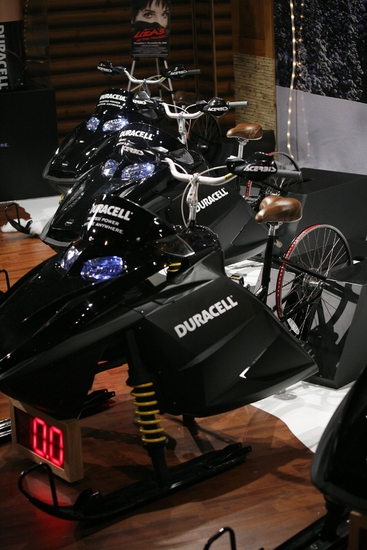 PEDAL FOR POWER AT THE DURACELL POWER LODGE

BC/EFA 's Frank Conway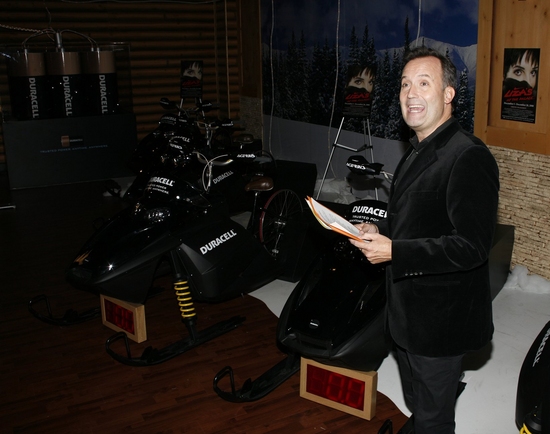 Frank Conway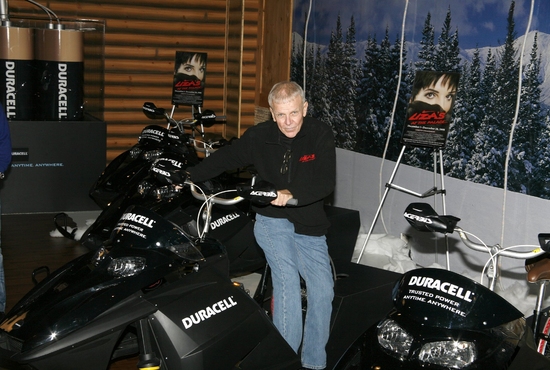 Ron Lewis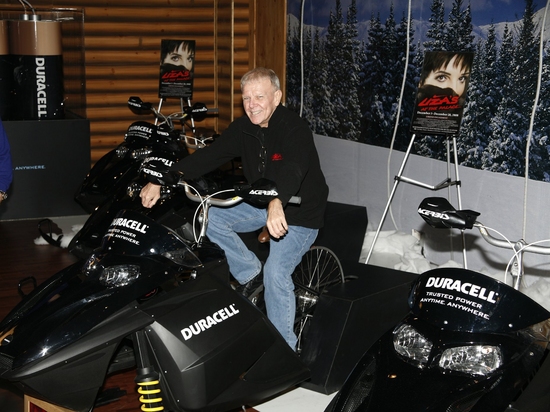 Ron Lewis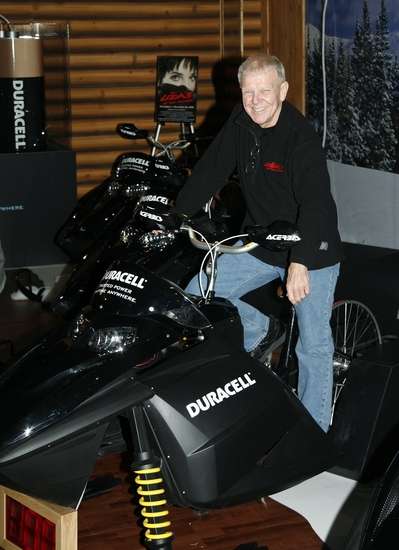 Ron Lewis

Ron Lewis

Liza Minnelli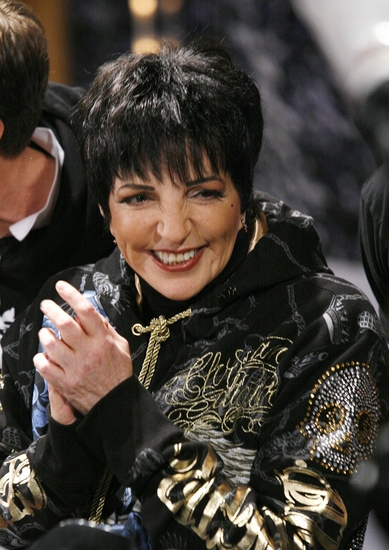 Liza Minnelli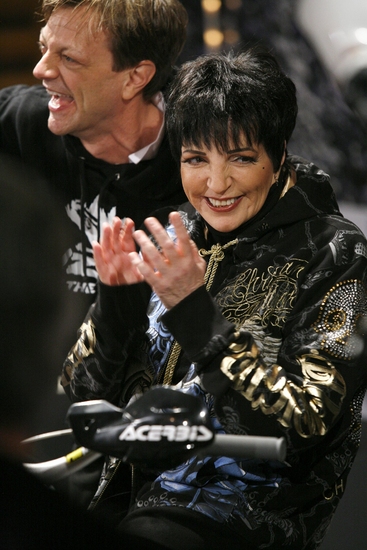 Liza Minnelli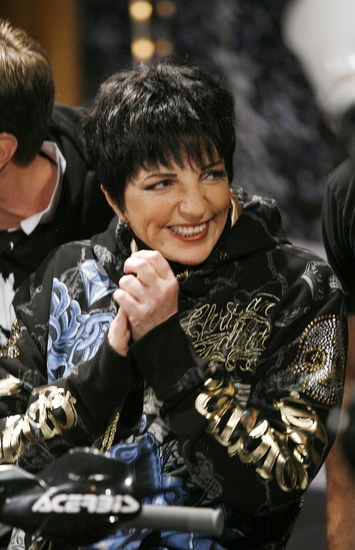 Liza Minnelli

Liza Minnelli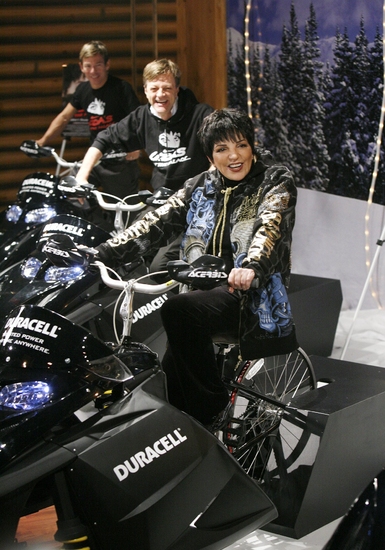 Cortes Alexander, Jim Caruso and Liza Minnelli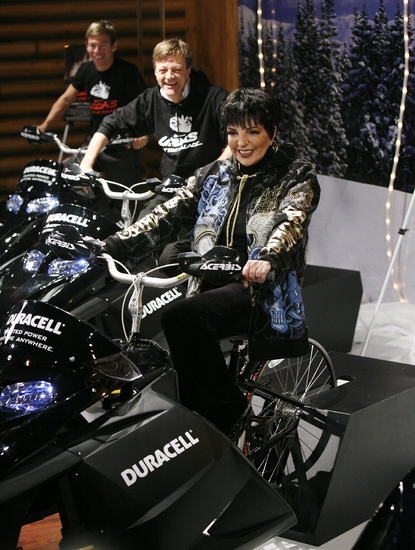 Cortes Alexander, Jim Caruso and Liza Minnelli

Cortes Alexander, Jim Caruso and Liza Minnelli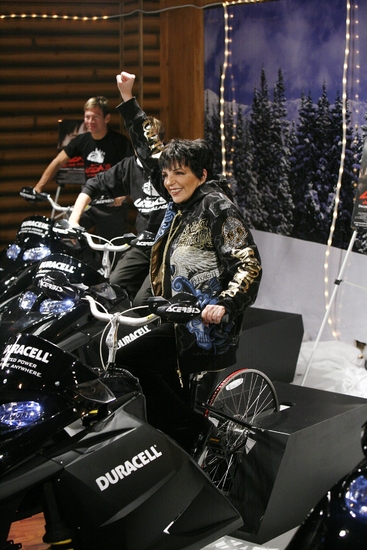 Cortes Alexander, Jim Caruso and Liza Minnelli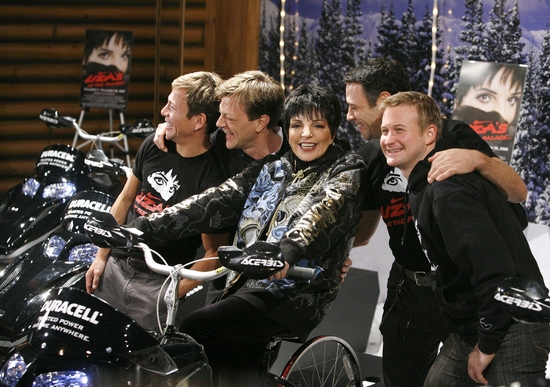 Cortes Alexander, Jim Caruso, Liza Minnelli, Tiger Martina and Johnny Rodgers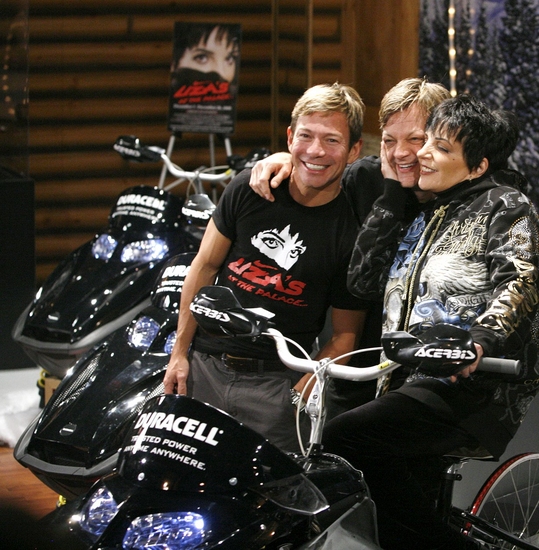 Cortes Alexander, Jim Caruso and Liza Minnelli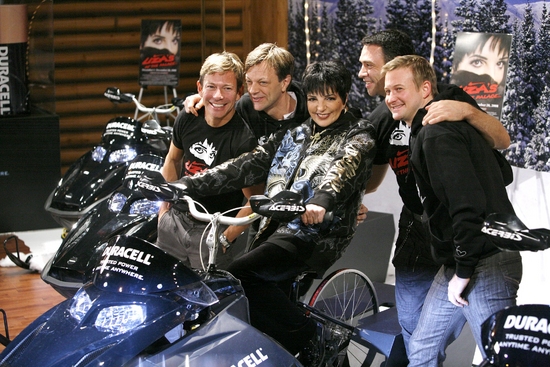 Cortes Alexander, Jim Caruso, Liza Minnelli, Tiger Martina and Johnny Rodgers

Cortes Alexander, Jim Caruso, Liza Minnelli, Tiger Martina and Johnny Rodgers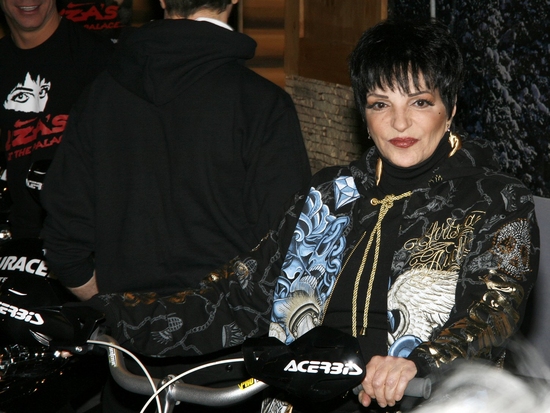 Liza Minnelli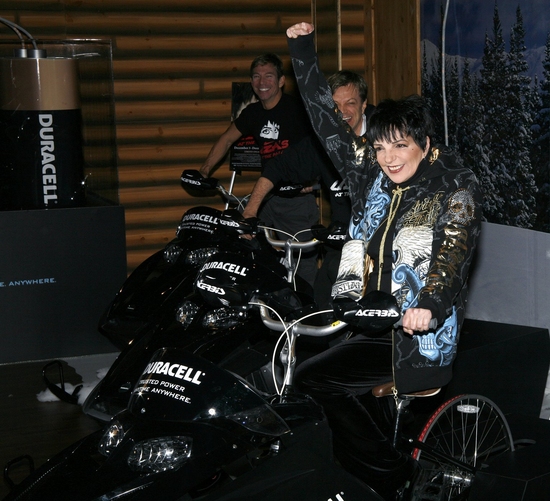 Cortes Alexander, Jim Caruso and Liza Minnelli

Cortes Alexander, Jim Caruso and Liza Minnelli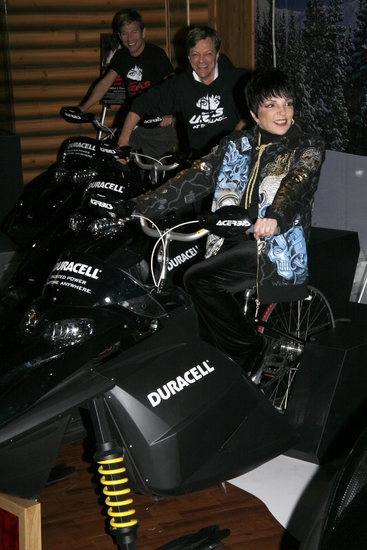 Cortes Alexander, Jim Caruso and Liza Minnelli

Cortes Alexander, Jim Caruso and Liza Minnelli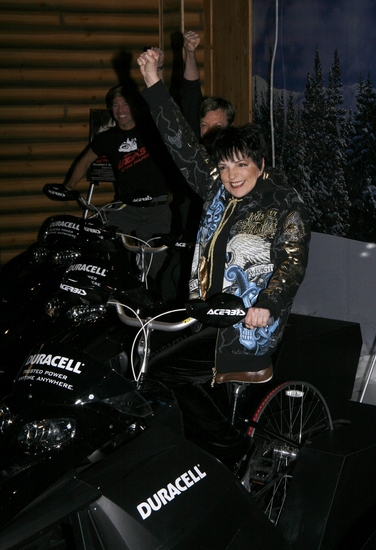 Liza Minnelli

Cortes Alexander, Jim Caruso, Liza Minnelli, Tiger Martina and Johnny Rodgers

Liza's At The Palace...! Pedals for BC/EFA

Related Articles