Photo Coverage: LOVE, LOSS Welcomes October Cast
Last night, October 7, Love, Loss, and What I Wore playwrights Nora Ephron and Delia Ephron, and the show's newest cast members, Barbara Feldon ("Get Smart"), Tovah Feldshuh (Irena's Vow), Aisha de Haas (Caroline, Or Change), Ashley Austin Morris (Die Mommie Die) and Erin Dilly (Chitty Chitty Bang Bang) were welcomed by Love, Loss alumnae Kristin Chenoweth, Katie Finneran, Natasha Lyonne, Didi Conn, Stacy London, Julie Halston, Penny Fuller, Judy Gold, Allison Mack, LaTanya Richardson Jackson, Myra Lucretia Taylor and guests Pauletta Washington, Alison Fraser, Amy Rutberg, Daniel Beaty, Charles Randolph Wright and more. BroadwayWorld was on hand for the event and brings you photo coverage below.
What: Love, Loss, and What I Wore celebrates its one year anniversary Off Broadway and welcomes its October cast with a celebration immediately following the 8:00 PM performance. The party will include a check presentation to Dress For Success, which benefits from a portion of the Love, Loss, and What I Wore proceeds.Love, Loss, and What I Wore, an intimate collection of stories, is based on the best-selling book by
Ilene Beckerma
n, as well as on the recollections of the Ephrons' friends. Like the popular book, Love, Loss, And What I Wore uses clothing and accessories and the memories they trigger to tell funny and often poignant stories that all women can relate to. The show opened Off Broadway in October 2009 to rave reviews at
The
Westside Theatre
(407 W 43 Street), where it is now in its second smash year. Love, Loss, and What I Wore is performed by a rotating cast of five all-star actors, who perform in four-week cycles. The current cast performs through Sunday, October 31, 2010.
For tickets and more information visit www.lovelossonstage.com.
Photo Credit: Linda Lenzi


Judy Gold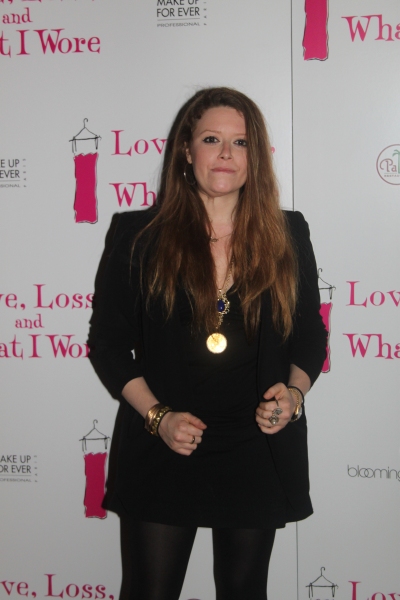 Natasha Lyonne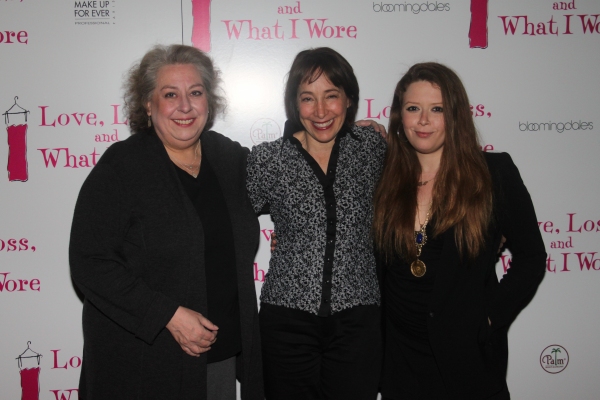 Jayne Houdyshell, Didi Conn and Natasha Lyonne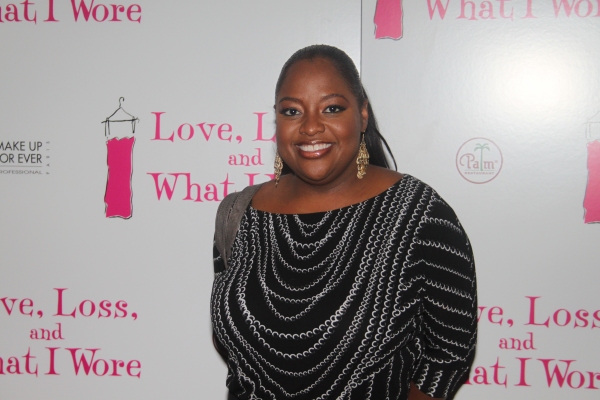 Sherri Shepherd

Sherri Shepherd

Tovah Feldshuh

Penny Fuller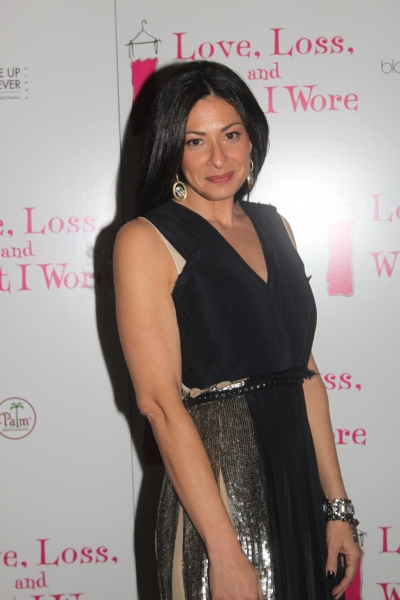 Stacy London

Barbara Feldon

Barbara Feldon

Victoria Clark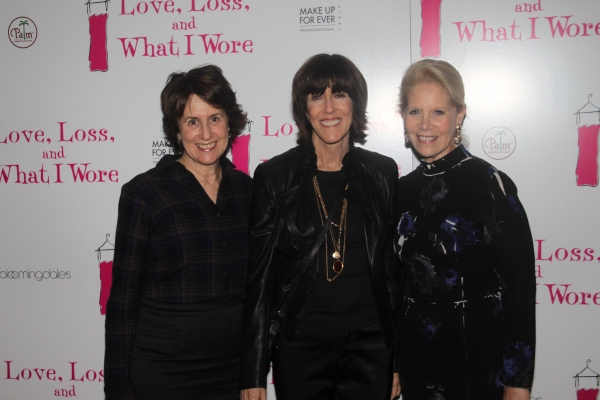 Delia Ephron, Nora Ephron and Daryl Roth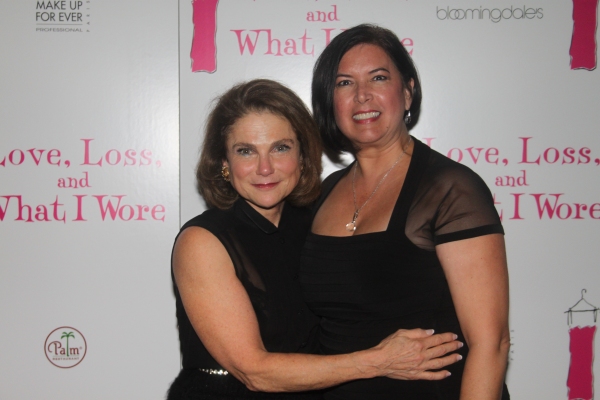 Tovah Feldshuh and Karen Carpenter

Julie Halston, Allison Fraser and Amy Rutberg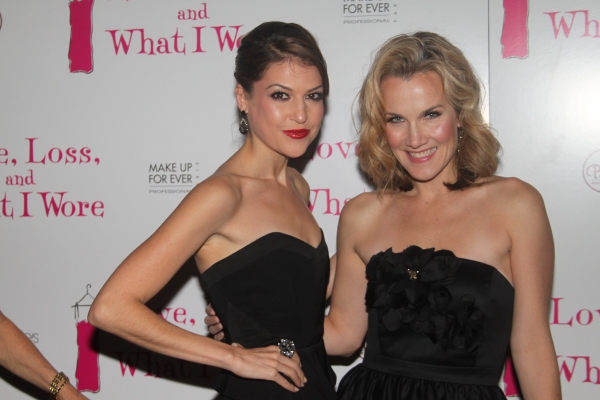 Ashley Austin Morris and Erin Dilly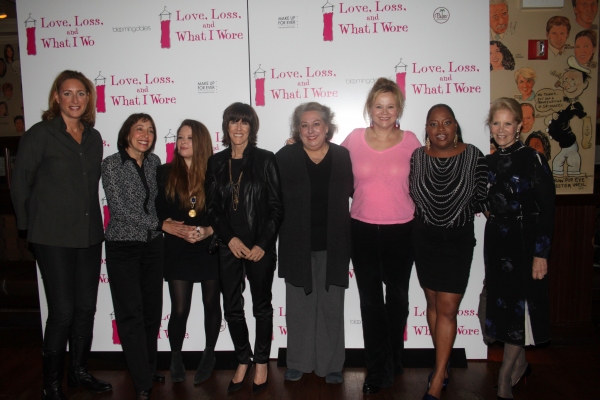 Judy Gold, Didi Conn, Natasha Lyonne, Nora Ephron, Jayne Houdyshell, Caroline Rhea, Sherri Shepherd and Daryl Roth

Karen Carpenter, Victoria Clark and Ashley Austin Morris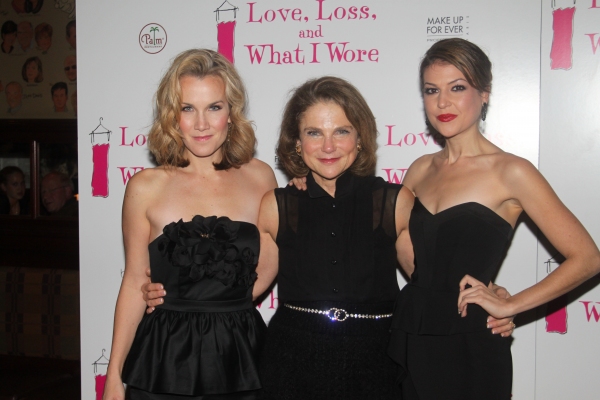 Erin Dilly, Tovah Feldshuh and Ashley Austin Morris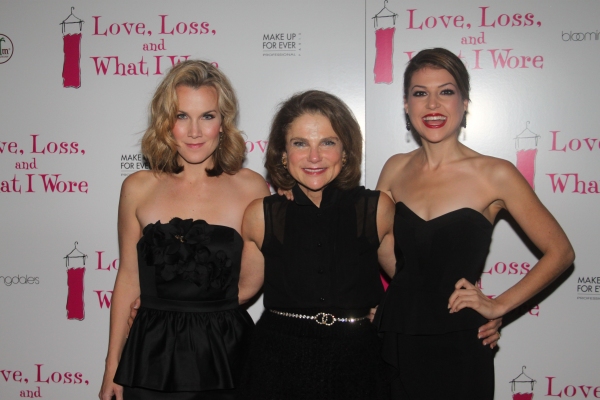 Erin Dilly, Tovah Feldshuh and Ashley Austin Morris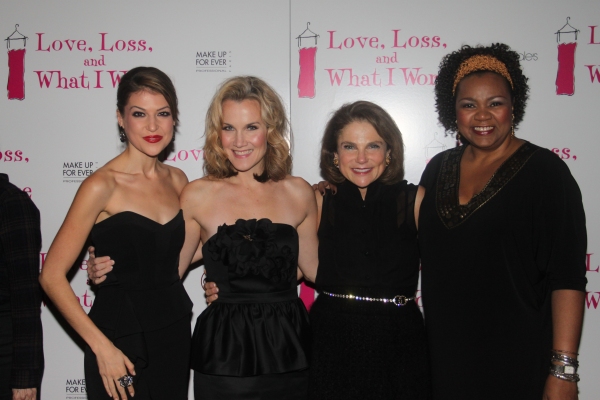 Ashley Austin Morris, Erin Dilly, Tovah Feldshuh and Aisha de Haas

Ashley Austin Morris, Erin Dilly, Karen Carpenter, Tovah Feldshuh and Aisha de Haas

Erin Dilly, Daryl Roth, Ashley Austin Morris, Tovah Feldshuh and Aisha de Haas

Erin Dilly and Stephen Buntrock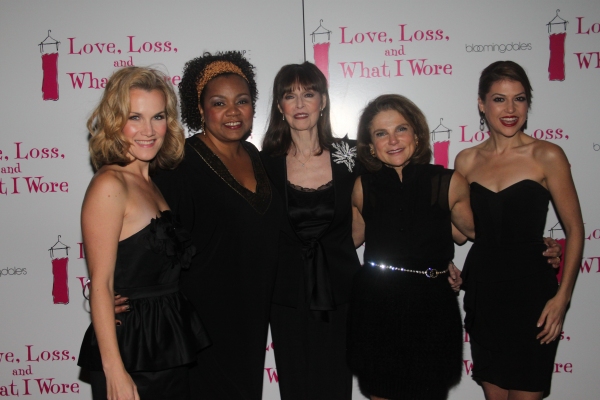 Erin Dilly, Aisha de Haas, Barbara Feldon, Tovah Feldshuh and Ashley Austin Morris

Daryl Roth, Erin Dilly, Aisha de Haas Barbara Feldon, Karen Carpenter, Tovah Feldshuh and Ashley Austin Morris

Charles Randolph Wright, Daryl Roth and Daniel Beaty

Charles Randolph Wright and Daniel Beaty

Karyn Quackenbush and Stacy London

Allison Fraser, Barbara Feldon, Karen Carpenter, Victoria Clark, Ashley Austin Morris and Tovah Feldshuh

Allison Fraser, Barbara Feldon, Karen Carpenter, Victoria Clark, Ashley Austin Morris and Tovah Feldshuh

Katie Finneran

Katie Finneran and Darren Goldstein

Darius de Haas and Aisha de Haas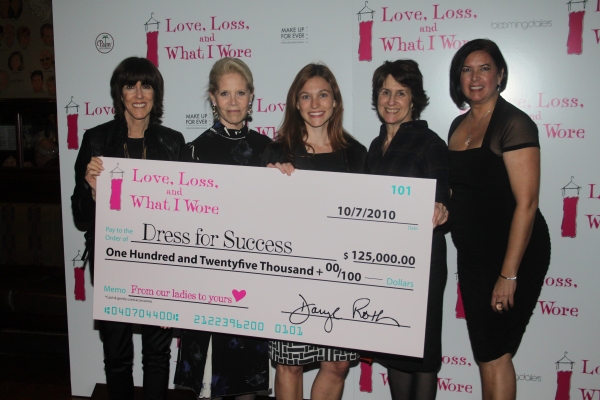 Drayly Roth presented a $125,000.00 check to Dress for Success: Nora Ephron, Daryl Roth, SuzAnne Elliott, Delia Ephron and Karen Carpenter

Current Cast Members along with Alumni Cast Members