Photo Coverage: JEKYLL & HYDE Back on Broadway - Opening Night Party
The four-time Tony nominated musical sensation JEKYLL & HYDE will open its Broadway engagement last night, April 18, featuring Tony Award nominee Constantine Maroulis alongside Grammy Award nominee and R&B superstar Deborah Cox.
BroadwayWorld.com was there to capture the entire night. Check out photos from the curtain call below.
Conceived for the stage by Tony and GRAMMY Award nominee Frank Wildhorn and Steve Cuden, the four time Tony Award Nominated musical JEKYLL & HYDE features a book & lyrics by two-time Oscar winner, Emmy winner and four-time Tony Award Nominee Leslie Bricusse, music by Frank Wildhorn, and is directed and choreographed by Tony Award Nominee Jeff Calhoun.
After four thrilling, chilling years on Broadway and multiple world-wide tours, this dark and dangerous love story returns in a stunning new production that includes all the classic songs (This is the Moment, A New Life, Someone Like You) that first grabbed audiences by the throat and transformed JEKYLL & HYDE into a theatrical phenomenon. The musical is based on the acclaimed novella The Strange Case of Dr. Jekyll and Mr. Hyde by Robert Louis Stevenson, about a London doctor who accidentally unleashes his evil alternate personality in his quest to cure his father's mental illness.
Photos by Linda Lenzi



Constantine Maroulis

Constantine Maroulis

Deborah Cox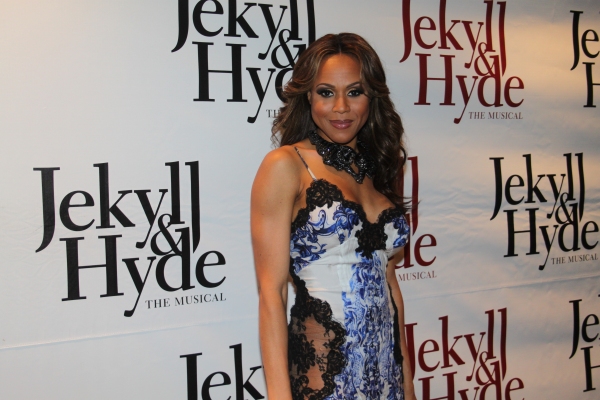 Deborah Cox

Teal Wicks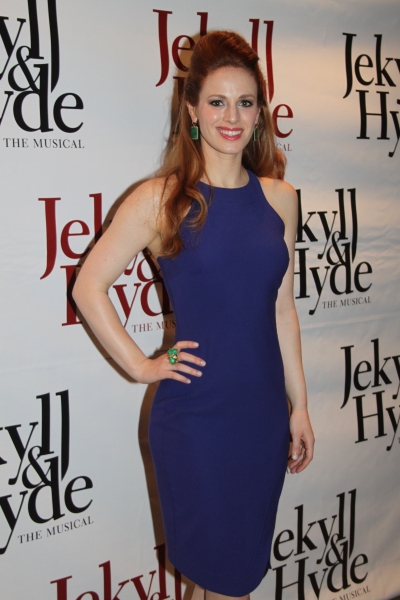 Teal Wicks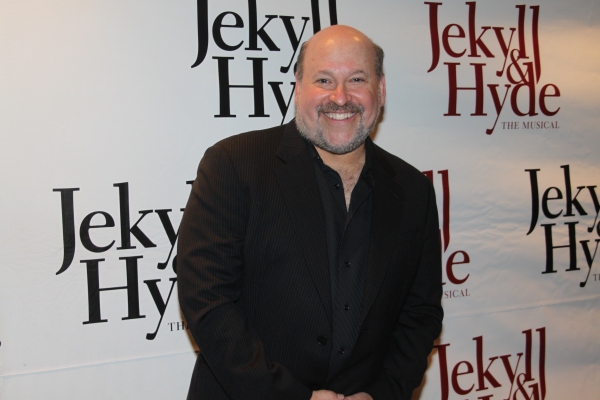 Frank Wildhorn

Jeff Calhoun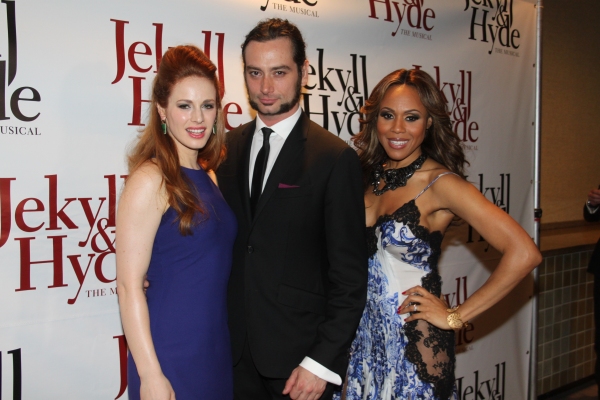 Teal Wicks, Constantine Maroulis and Deborah Cox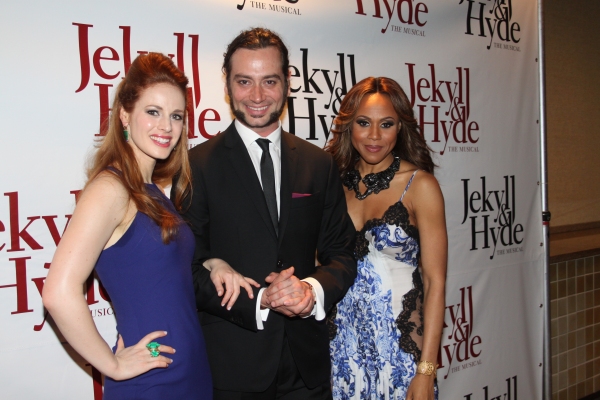 Teal Wicks, Constantine Maroulis and Deborah Cox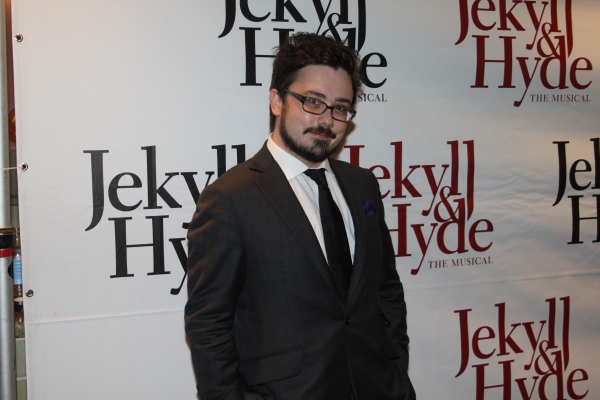 Daniel Brodie

Alyssa Renzi, Leah Lane, Bonnie Comley and Stewart F. Lane

David Zweifler and Jerry Christakos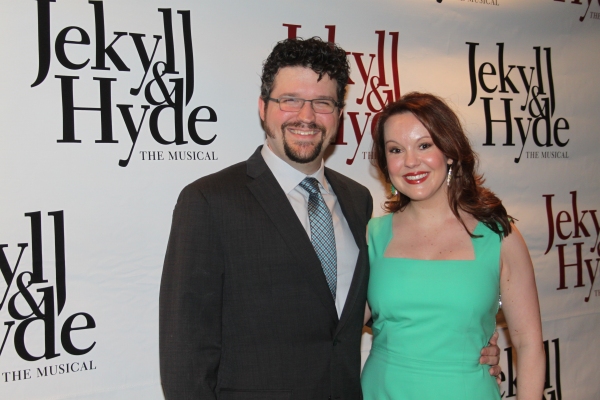 Stephen Mitchell Brown and Leah Jennings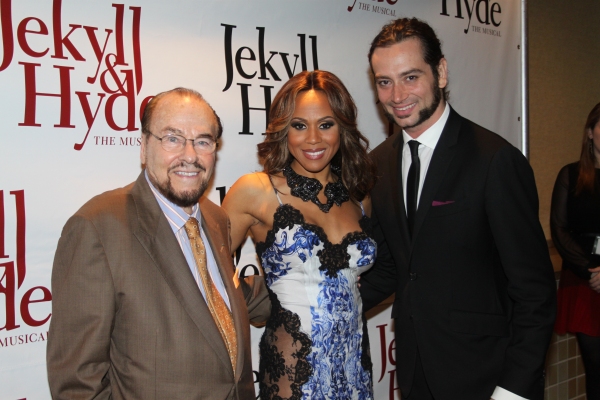 James Lipton, Deborah Cox and Constantine Maroulis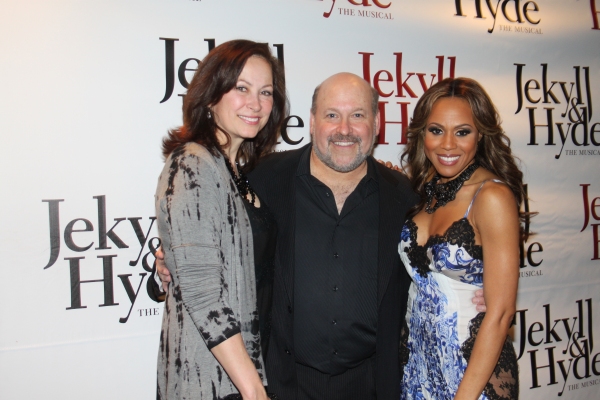 Linda Eder, Frank Wildhorn and Deborah Cox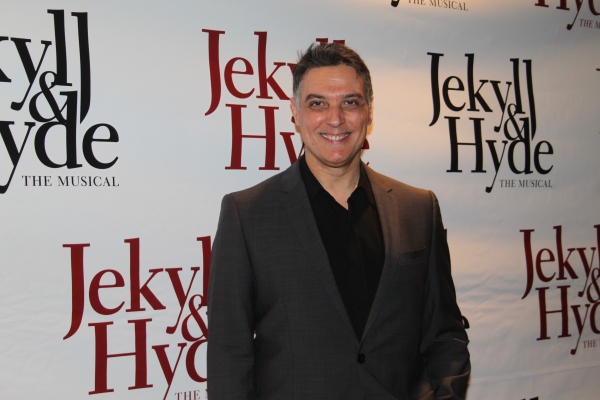 Robert Cuccioli

Linda Eder and Robert Cuccioli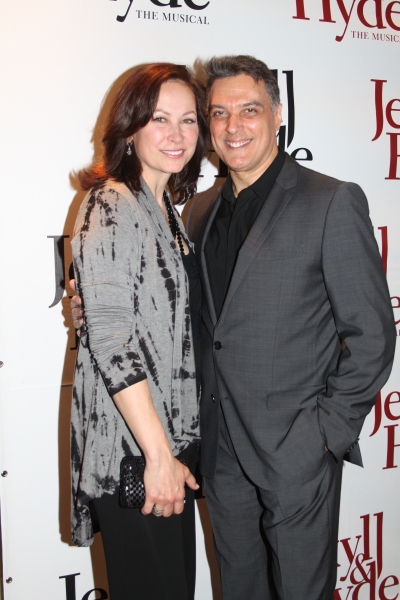 Linda Eder and Robert Cuccioli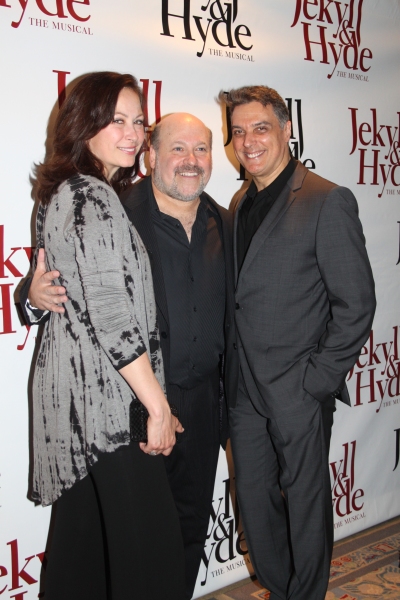 Linda Eder, Frank Wildhorn and Robert Cuccioli

Linda Eder, Frank Wildhorn and Robert Cuccioli

Courtney Markowitz, James Judy and Ashley Loren

Robert Cuccioli and Constantine Maroulis

Robert Cuccioli and Constantine Maroulis

Courtney Markowitz and Sean Jenness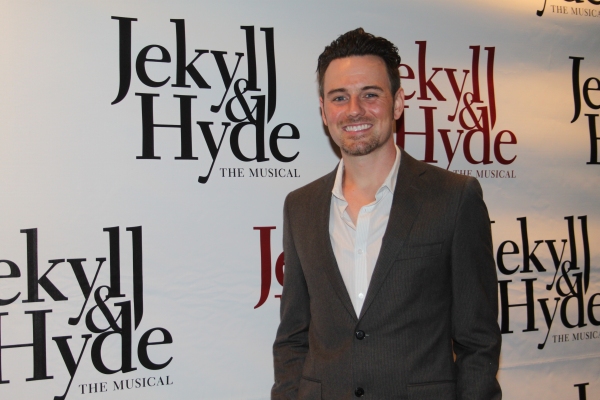 Brian Gallagher

Megan Hilty and Brian Gallagher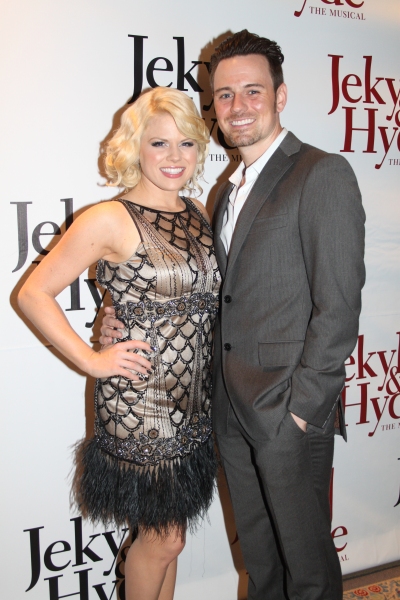 Megan Hilty and Brian Gallagher

Emmy Raver-Lampman and Dana Costello

Jamie Ross

Susan Powell and Richard White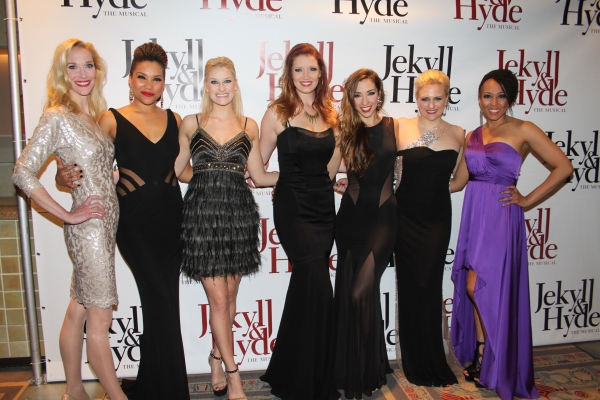 Blair Ross, Emmy Raver-Lampman, Dana Costello, Courtney Markowitz, Ashley Loren, Haley Swindal and Wendy Fox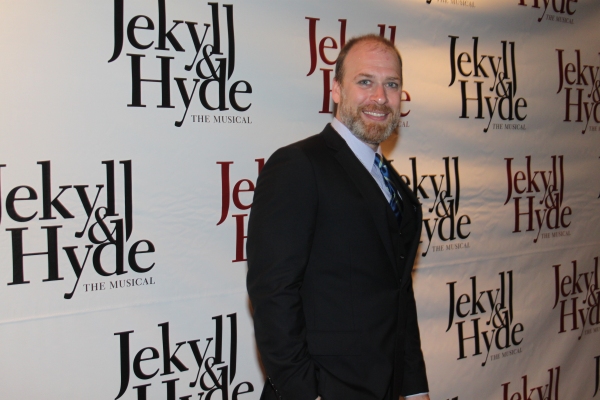 Doug Storm

Deborah Cox and Constantine Maroulis

Deborah Cox and Constantine Maroulis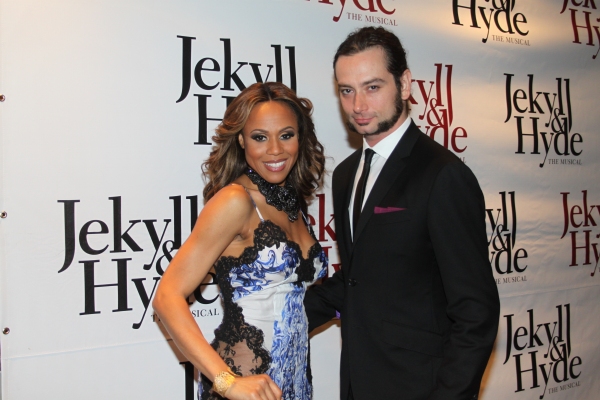 Deborah Cox and Constantine Maroulis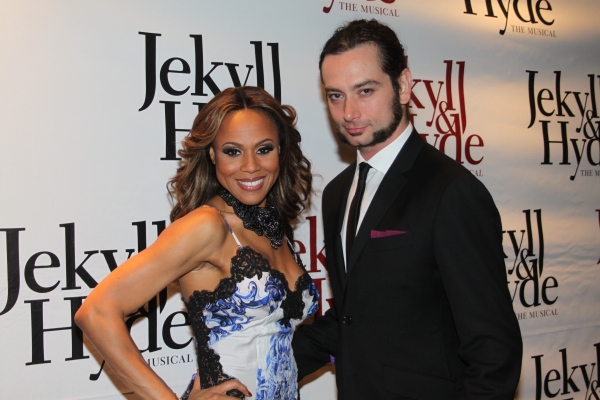 Deborah Cox and Constantine Maroulis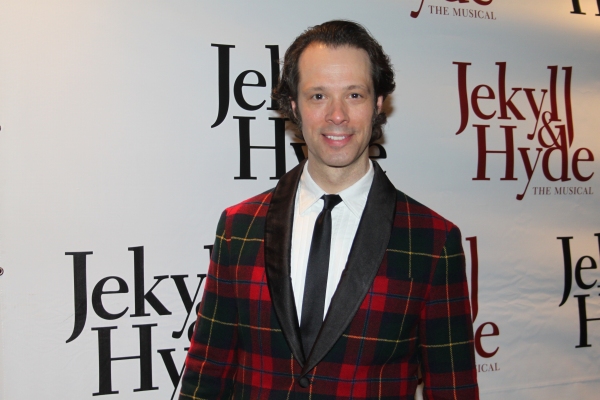 Laird Mackintosh

Helen Anker and Laird Mackintosh

Jason Wooten, Courtney Markowitz and Dana Costello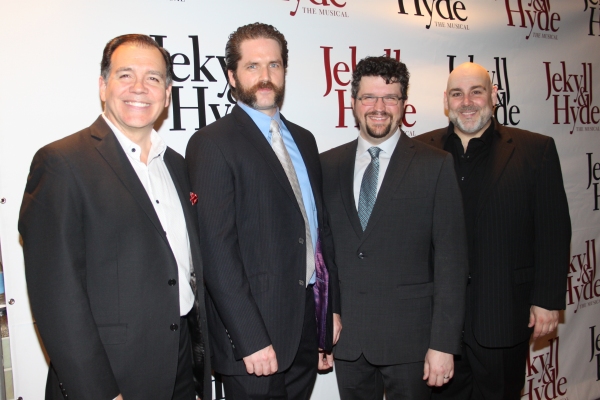 Jerry Christakos, Aaron Ramey, Stephen Mitchell Brown and David Benoit

Tommy Tune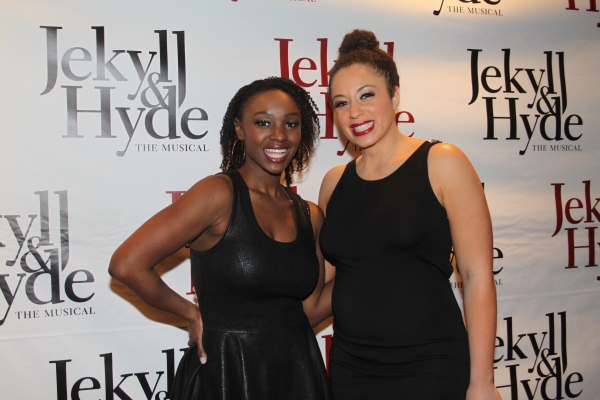 Saycon Sengbloh and Andrea Dora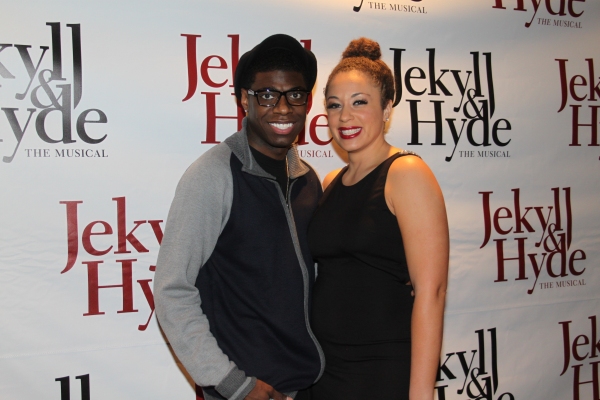 Jawan M. Jackson and Andrea Dora

Saycon Sengbloh and Jawan M. Jackson

Saycon Sengbloh, Jawan M. Jackson and Andrea Dora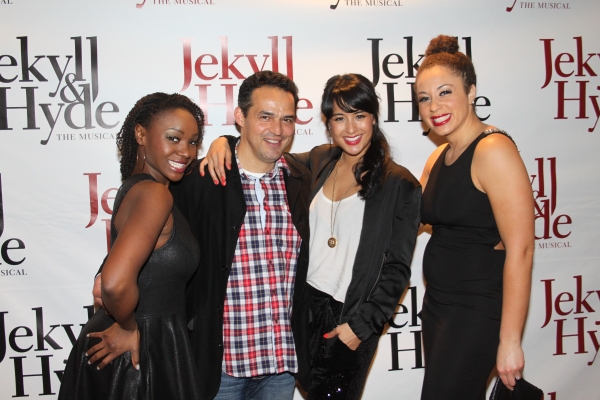 Saycon Sengbloh, Ruben Flores, Courtney Reed and Andrea Dora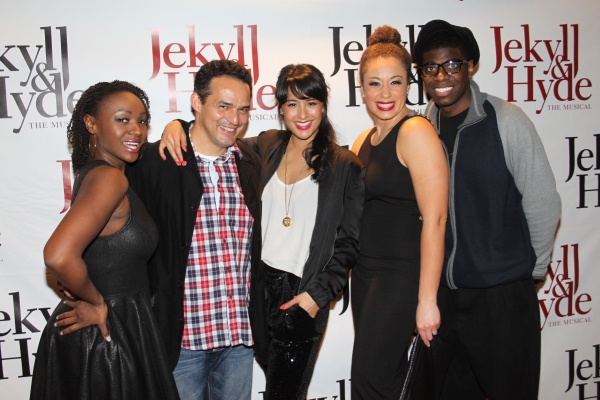 Saycon Sengbloh, Ruben Flores, Courtney Reed, Andrea Dora and Jawan M. Jackson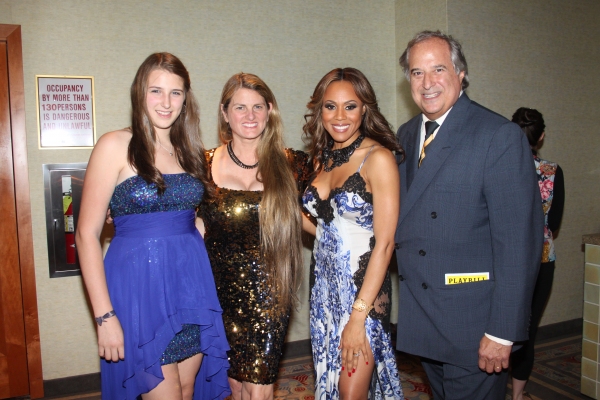 Leah Lane, Bonnie Comley, Deborah Cox and Stewart F. Lane