Photo Coverage: Inside Opening Night of WHAT RHYMES WITH AMERICA
Atlantic Theater Company presents the world premiere of Melissa James Gibson's WHAT RYHMES WITH AMERICA, starring Atlantic ensemble member Chris Bauer leading a cast featuring Aimee Carrero, Seana Kofoed and Da'Vine Joy Randolph, directed by Daniel Aukin. WHAT RHYMES WITH AMERICA began previews Monday, November 19; officially opened last night, December 12; and will play a limited engagement through Sunday, December 30, 2012 off-Broadway at Atlantic's main stage Linda Gross Theater (336 West 20th Street). Check out photos from opening night below!
A father (Bauer) and his teenage daughter (Carrero) stand on either side of a closed door. Life is unraveling for him, and is entirely uncertain for her. So begins Melissa James Gibson's poignant, funny new play about estrangement and the partially examined life.
Playwright Melissa James Gibson makes her Atlantic Theater Company debut following her acclaimed Susan Smith Blackburn Prize finalist play This playing Off-Broadway. She received an Obie Award for her play [sic], and the prestigious 2011 Steinberg Playwright Award for her body of work. Gibson wrote the screenplay for the Untitled Christmas Tree Project, starring Paul Giamatti and Paul Rudd, and is currently a staff writer on the new FX show "The Americans."
Director Daniel Aukin recently staged Joshua Harmon's play Bad Jews and Sam Shepard's Heartless Off-Broadway and 4000 Miles by Amy Herzog at Lincoln Center. This production marks his fifth collaboration with Gibson, after staging her plays This, Current Nobody, [sic] and Suitcase.
Atlantic Theater Company AT THE LINDA GROSS THEATER is located at 336 West 20th Street (between 8th & 9th Avenues). The production plays Tuesday-Saturday at 8pm, Saturday at 2pm, Sunday at 3pm and Sunday at 7pm. Wednesday matinees at 2pm on December 19 and December 26. No Sunday 7pm performances on December 9 and December 23. All tickets are $70.00 and available by calling Ticket Central at 212-279-4200 (www.ticketcentral.com) or at the Atlantic Stage 2 box office at 330 West 16th Street.
For more information, visit www.atlantictheater.org.
Photo Credit: Walter McBride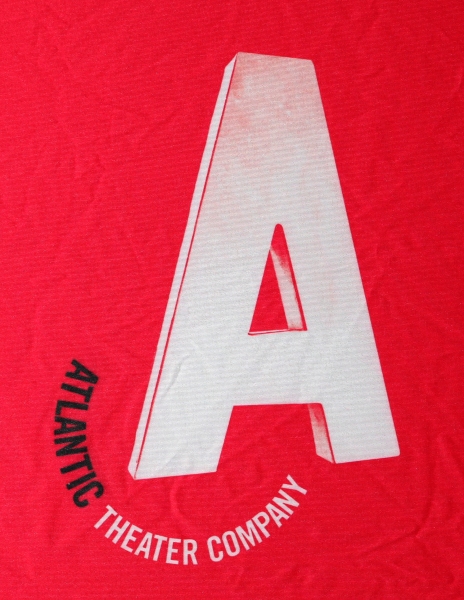 Atlantic Theater Company's 'What Rhymes with America'

Da'Vine Joy Randolph, Chris Bauer, Aimee Carrero & Seana Kofoed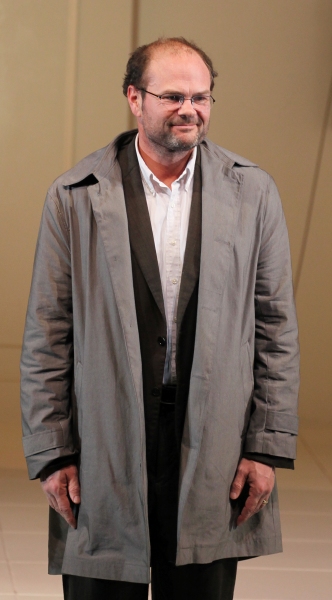 Chris Bauer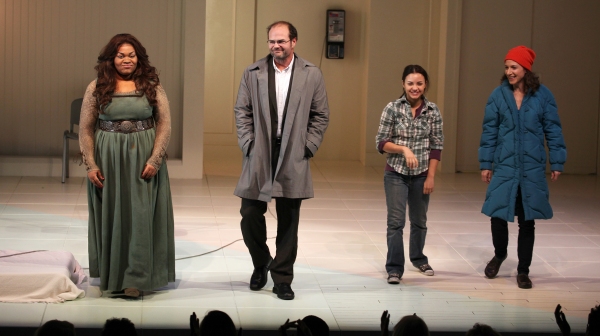 Da'Vine Joy Randolph, Chris Bauer, Aimee Carrero & Seana Kofoed

Da'Vine Joy Randolph, Chris Bauer, Aimee Carrero & Seana Kofoed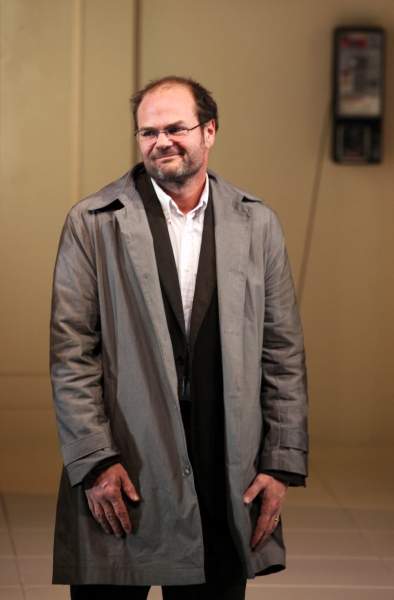 Chris Bauer

Neil Pepe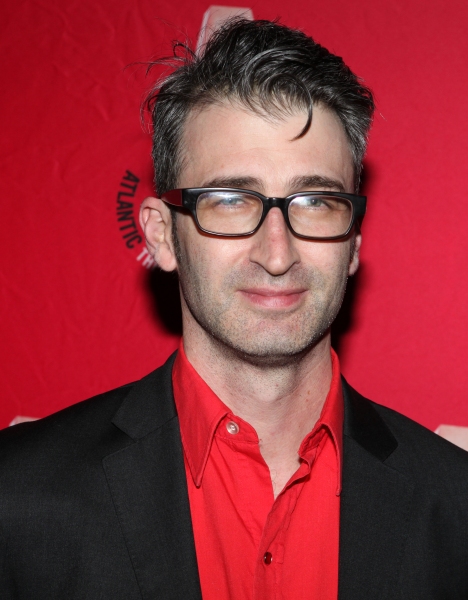 Daniel Aukin

Mary McCann

Chris Bauer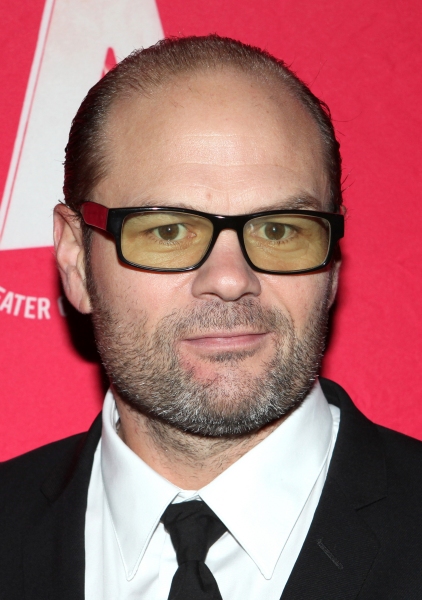 Chris Bauer

Daniel Aukin, Chris Bauer and Melissa James Gibson

Melissa James Gibson & Daniel Aukin

Adam Rapp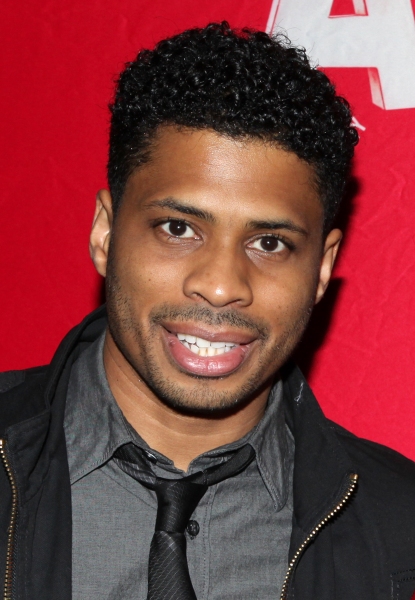 Chester Gregory

Seana Kofoed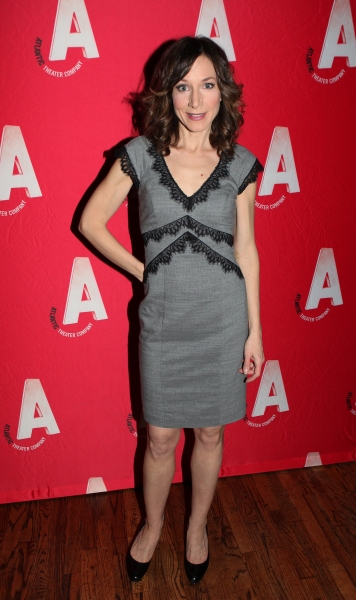 Seana Kofoed

Aimee Carrero

Aimee Carrero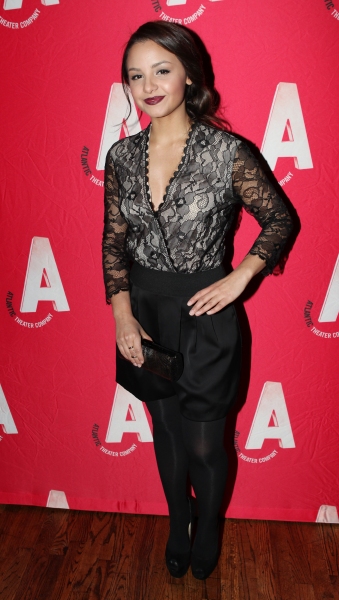 Aimee Carrero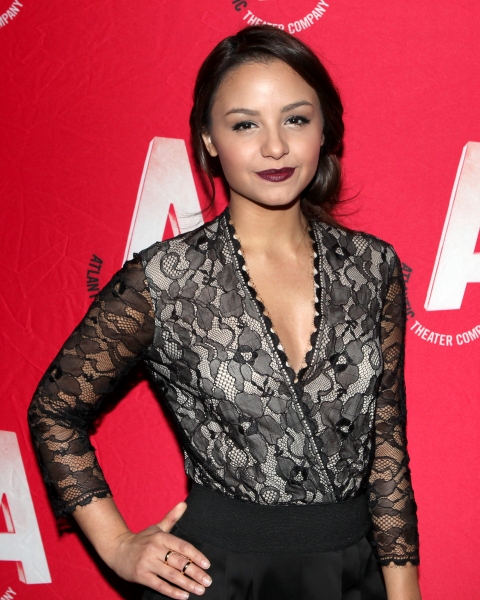 Aimee Carrero

Chester Gregory & Da'Vine Joy Randolph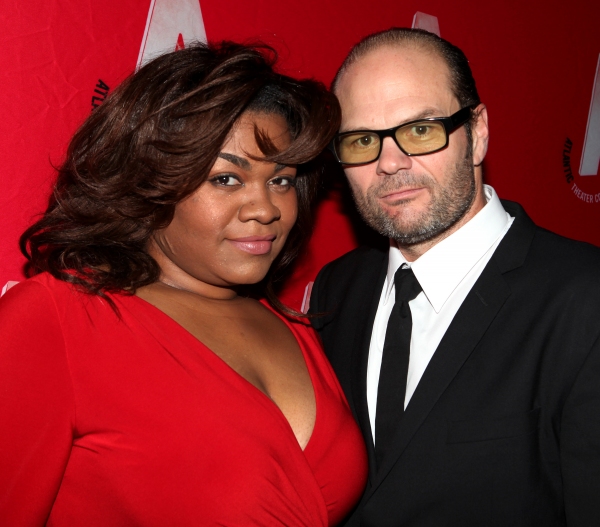 Da'Vine Joy Randolph & Chris Bauer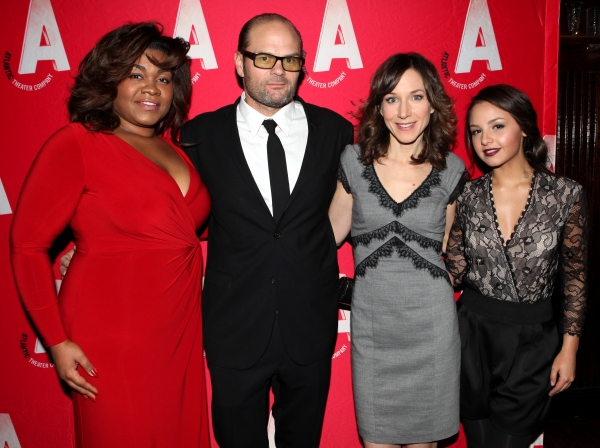 Da'Vine Joy Randolph, Chris Bauer, Seana Kofoed & Aimee Carrero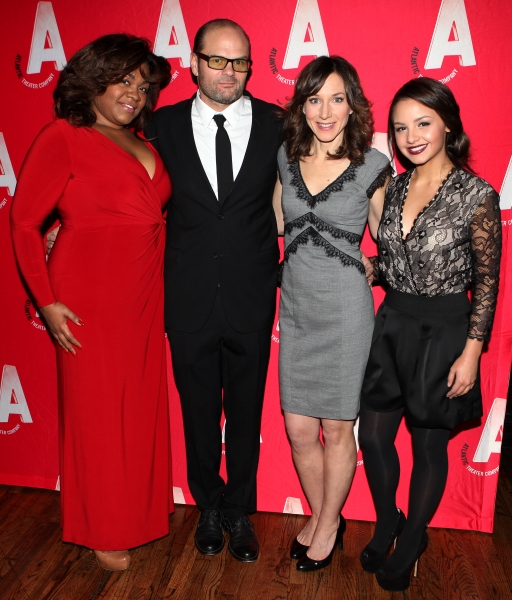 Da'Vine Joy Randolph, Chris Bauer, Seana Kofoed & Aimee Carrero

Related Articles