Click Here for More Articles on IF/THEN
Photo Coverage: Idina Menzel & IF/THEN Cast Celebrate 100th Performance at Richard Rodgers Theatre!
Idina Menzel, LaChanze, Jenn Colella and the company of Broadway's If/Then just celebrated a special milestone at the Richard Rodgers Theatre. The company gathered backstage and marked the musical's 100th performance with cake, and BroadwayWorld was there for the festivities. Check out photos below!
If/Then is a contemporary new musical that follows two distinct storylines in the life of Elizabeth, a city planner who moves back to New York to restart her life in this city of infinite possibilities. When her carefully designed plans collide with the whims of fate, Elizabeth's life splits into two parallel paths.If/Then follows both stories simultaneously as this modern woman faces the intersection of choice and chance.
The original Broadway musical reunites Tom Kitt (music), Brian Yorkey (book and lyrics), and Michael Greif (director), the creative team behind the Pulitzer Prize and Tony Award-winning musical, Next to Normal. If/Then is being produced by David Stone, who produced both Wicked and Next to Normal.
Photo Credit: Walter McBride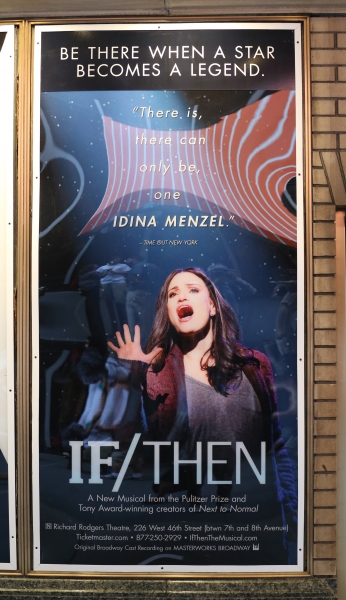 If/Then starring Idina Menzel at the Richard Rodgers Theatre on June 25, 2014 in New York City.

If/Then 100th performance celebration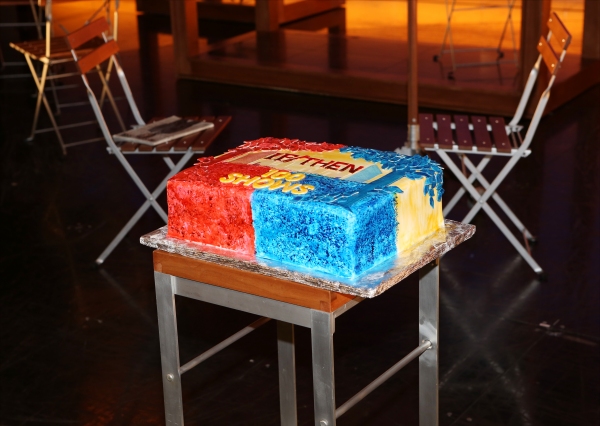 "If/Then" 100th performance celebration

Curtis Holbrook, James Snyder, Jerry Dixon, Jenn Colella, Jason Tam, Idina Menzel and LaChanze with the ensemble cast

Curtis Holbrook, James Snyder, Jerry Dixon, Jenn Colella, Jason Tam, Idina Menzel and LaChanze with the ensemble cast

Idina Menzel and LaChanze

Jerry Dixon, Jenn Colella, Idina Menzel and LaChanze

Jerry Dixon, Jenn Colella, Idina Menzel and LaChanze

James Snyder, Marc DeLacruz, Miguel Cervantes, Jerry Dixon, Jenn Colella, Idina Menzel and LaChanze

James Snyder, Marc DeLacruz, Miguel Cervantes, Jerry Dixon, Jenn Colella, Idina Menzel and LaChanze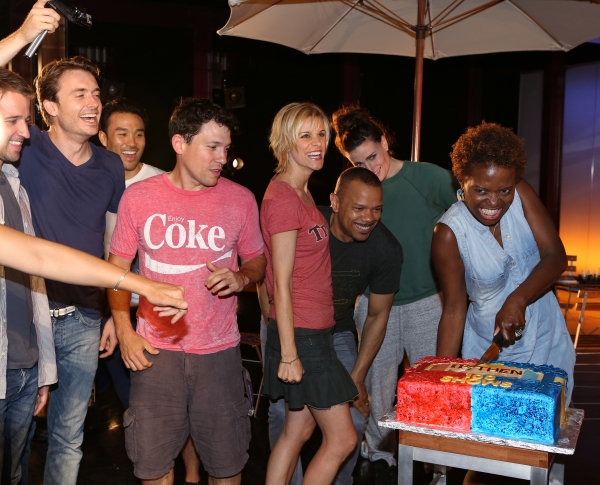 Curtis Holbrook, James Snyder, Marc DeLacruz, Miguel Cervantes, Jerry Dixon, Jenn Colella, Idina Menzel and LaChanze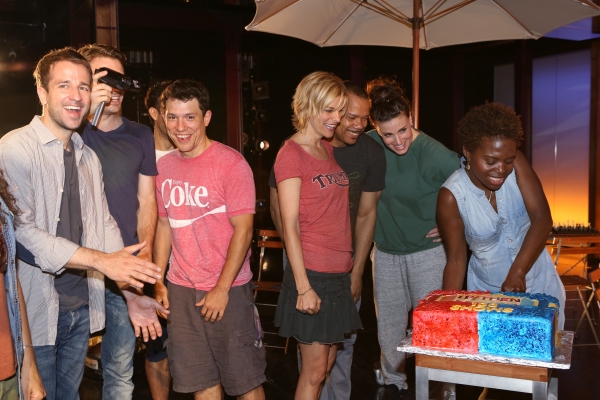 Curtis Holbrook, James Snyder, Marc DeLacruz, Miguel Cervantes, Jerry Dixon, Jenn Colella, Idina Menzel and LaChanze

Curtis Holbrook, James Snyder, Marc DeLacruz, Jerry Dixon, Jenn Colella, Idina Menzel and LaChanze

Jerry Dixon, Jenn Colella, Idina Menzel and LaChanze

Jenn Colella, Jason Tam, Idina Menzel and LaChanze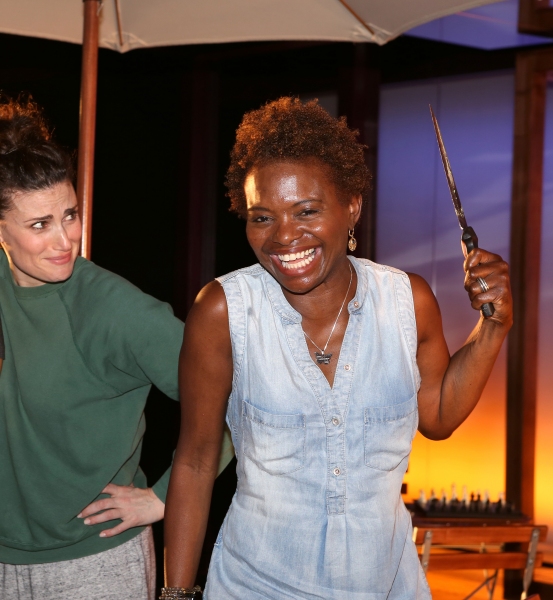 Idina Menzel and LaChanze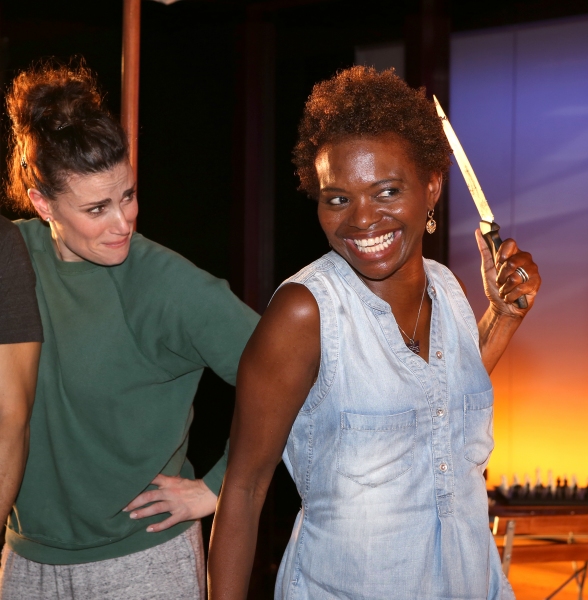 Idina Menzel and LaChanze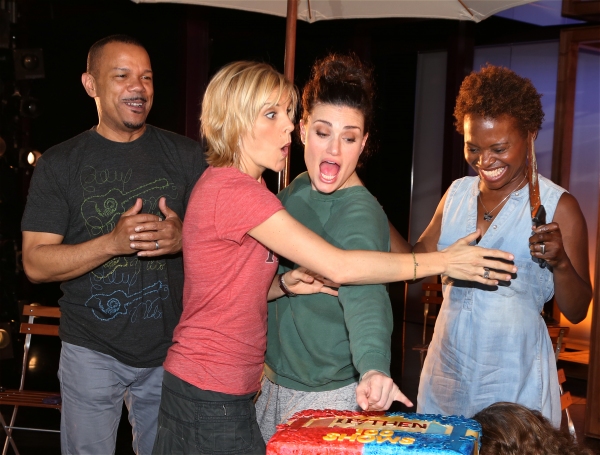 Jerry Dixon, Jenn Colella, Idina Menzel and LaChanze

Jerry Dixon, Jenn Colella, Idina Menzel and LaChanze

Jerry Dixon, Jenn Colella, Idina Menzel and LaChanze

Jerry Dixon, Jenn Colella, Idina Menzel and LaChanze

Jenn Colella, Idina Menzel and LaChanze

Jenn Colella, Idina Menzel and LaChanze

Jenn Colella, Idina Menzel and LaChanze

Jenn Colella, Idina Menzel and LaChanze

LaChanze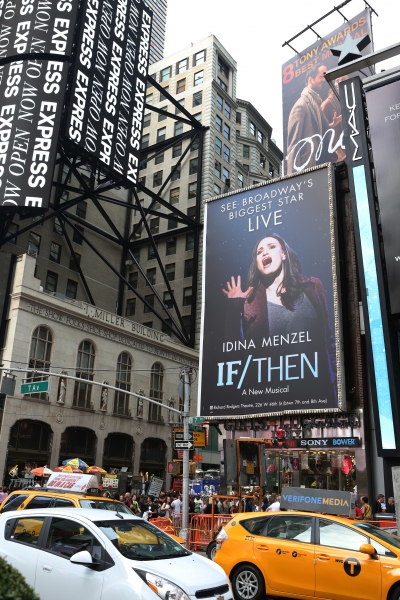 New Times Square billboard for If/Then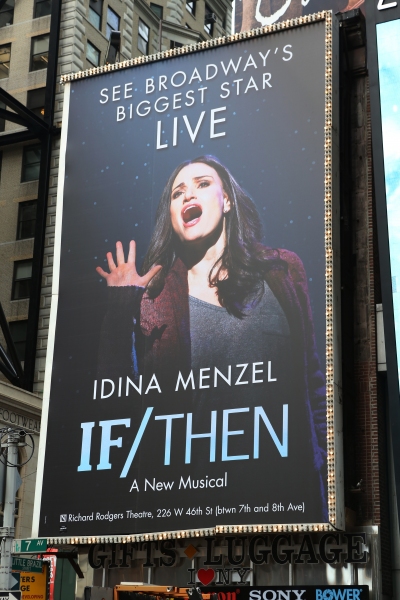 New Times Square billboard for If/Then