Click Here for More Articles on NO MAN'S LAND
Photo Coverage: Ian McKellen, Patrick Stewart & More Take First Official Bow in NO MAN'S LAND
Harold Pinter's NO MAN'S LAND and Samuel Beckett's Waiting for Godot starring Ian McKellen,Patrick Stewart, Billy Crudup, and Shuler Hensley, with direction by Sean Mathias, opened on Broadway at the Cort Theatre (138 West 48th Street) last night, November 24, 2013. This limited season will run for 14 weeks only.
BroadwayWorld was there for the whole night of festivities, and below, you can check out photos from inside the No Man's Land curtain call.
In NO MAN'S LAND, two elderly writers, having met in a London pub, continue drinking and talking into the night. All might be well, until the return home of two younger men. Their relationships are exposed, with menace and hilarity, in one of Pinter's most entertaining plays. In Waiting for Godot, two wanderers wait by a lonely tree, to meet up with Mr. Godot, who they hope will change their lives for the better. Instead, another couple of eccentric travelers arrive, one man on the end of the other's rope. The results are both funny and dangerous. For performance schedule and more information, visit
TwoPlaysInRep.com
.
Photo Credit: Walter McBride

Shuler Hensley, Patrick Stewart, Ian McKellen and Billy Crudup

Shuler Hensley, Patrick Stewart, Ian McKellen and Billy Crudup

Shuler Hensley, Patrick Stewart, Ian McKellen and Billy Crudup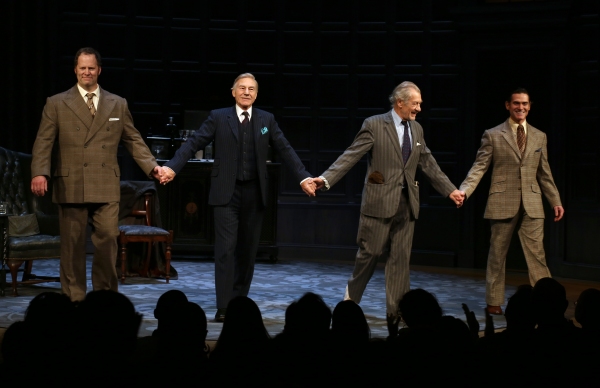 Shuler Hensley, Patrick Stewart, Ian McKellen and Billy Crudup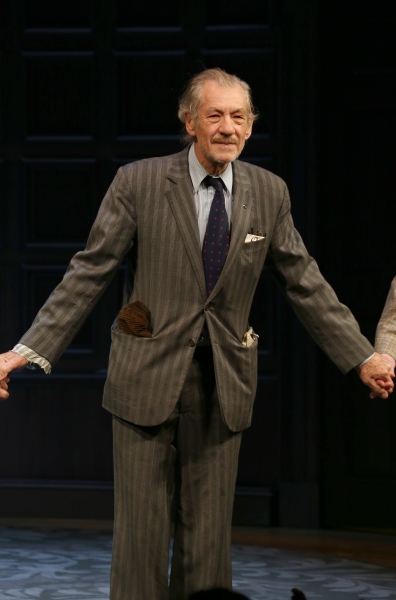 Ian McKellen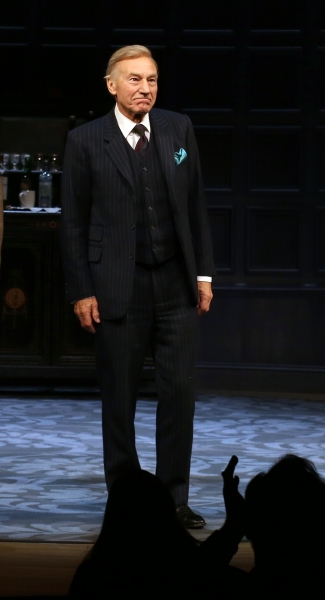 Patrick Stewart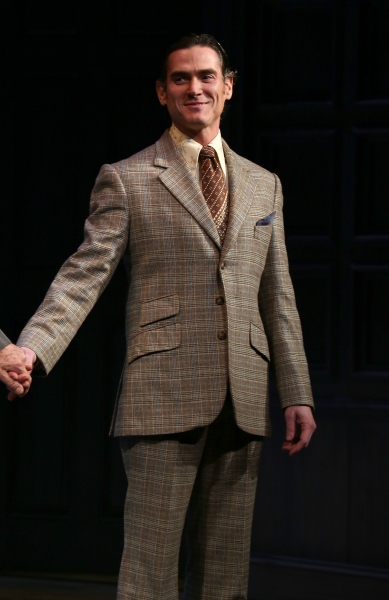 Billy Crudup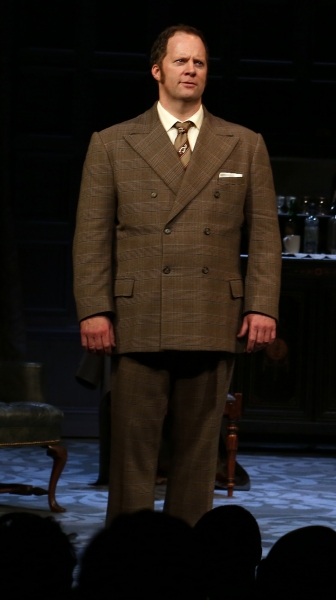 Shuler Hensley

Ian McKellen

Patrick Stewart

Shuler Hensley and Patrick Stewart

Billy Crudup

Ian McKellen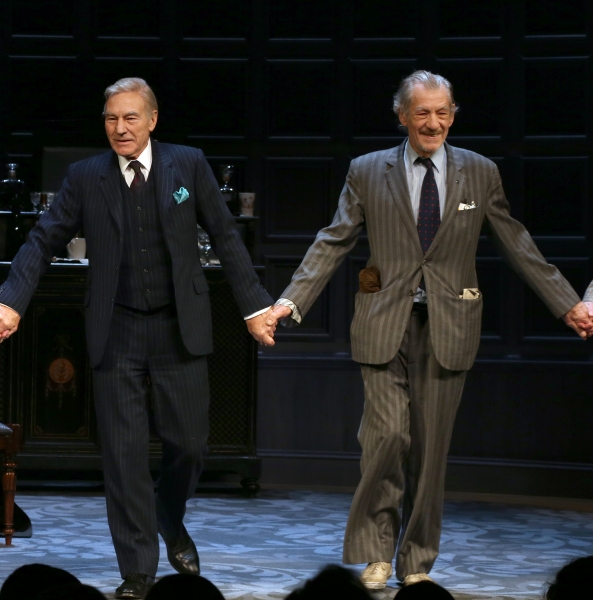 Patrick Stewart and Ian McKellen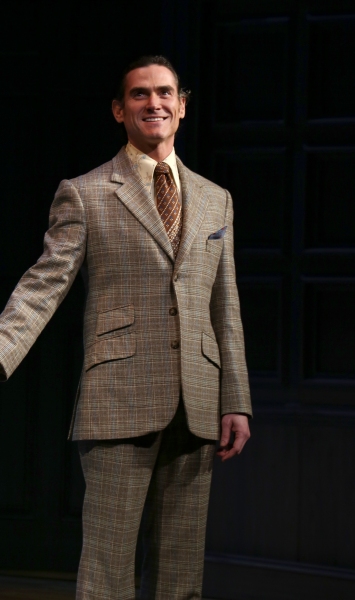 Billy Crudup

Patrick Stewart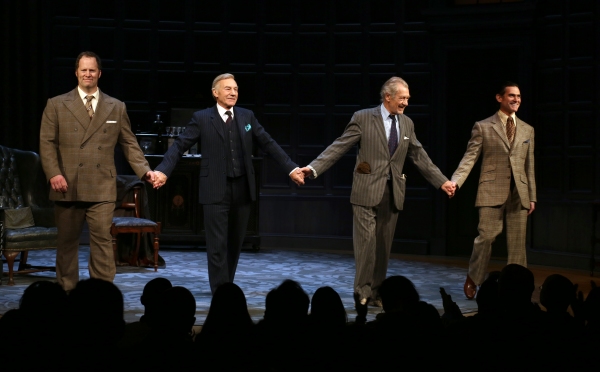 Shuler Hensley, Patrick Stewart, Ian McKellen and Billy Crudup

Shuler Hensley, Patrick Stewart, Ian McKellen and Billy Crudup