Photos: Glover, De Shields & More at 'Broadway Salutes'
Yesterday, September 14, Tony Award winner Richard Easton, Tony nominee Andre De Shields, Tony nominee Dana Ivey, Tony nominee Laurence Luckinbill, Marni Nixon and more joined special guests New York City Council Speaker Christine Quinn and Katherine Oliver, Commissioner for the NYC Mayor's Office of Media and Entertainment, for the second-annual Broadway Salutes, a unique public celebration honoring the myriad of professionals who have made Broadway great for decades - with special recognition for those individuals who have worked 25, 35 and 50 years in their respective theatrical craft. BroadwayWorld was on hand for the event and brings you photo coverage below!
The outdoor ceremony took place in Father Duffy Square.
The event also featured special live performances from Tony Award nominee Montego Glover, Matt Bogart, Tituss Burgess and Christopher Jackson.
Presented by The Broadway League and the Coalition of Broadway Unions and Guilds (COBUG), Broadway Salutes honors a wide-range of theatre professionals - including stagehands, actors, producers, managers, theater owners, publicists, ushers, agents, make-up artists, dressers, designers, directors, choreographers, musicians and more - who have dedicated their careers to the Broadway theatre industry.
An industry-wide celebration co-chaired by Daniel Adamian (General Manager and Counsel) and Laura Penn (Executive Director of the Stage Directors and Choreographers Society), the Broadway Salutes planning committee was comprised of Dori Berinstein (Producer), Michael David (Producer), Andy Drachenberg (Committee Coordinator), Dan Gilloon (Local One), Nick Kaledin (ATPAM), Shannon Koger (Local 764), Nina Lannan (General Manager), Carl Mulert (USA), Lawrence Paone (Local 751), Paige Price (AEA), Jeffrey Richards (Producer), Charlotte St. Martin (Broadway League), Stuart Thompson (Producer/General Manager), Charlotte Wilcox (General Manager) and Connie Wilkin (Production Manager).
The Broadway League, founded in 1930, is the national trade association for the Broadway industry. The League's 600-plus members include theatre owners and operators, producers, presenters, and general managers in over 240 North American cities, as well as suppliers of goods and services to the theatre industry. Each year, League members bring Broadway to nearly 30 million people in New York and on tour across the U.S. and Canada. Visit Visit www.BroadwayLeague.com.
The members of the Coalition of Broadway Unions and Guilds (COBUG) have labor contracts or work for or with the Broadway League. COBUG was established to strengthen the position of Unions and Guilds within the industry, to participate in decision making that affects Broadway and the art and craft of theatre at large, and to educate the broader community about the collective role Coalition members play in keeping our industry vibrant and healthy.
Photo Credit: Peter James Zielinski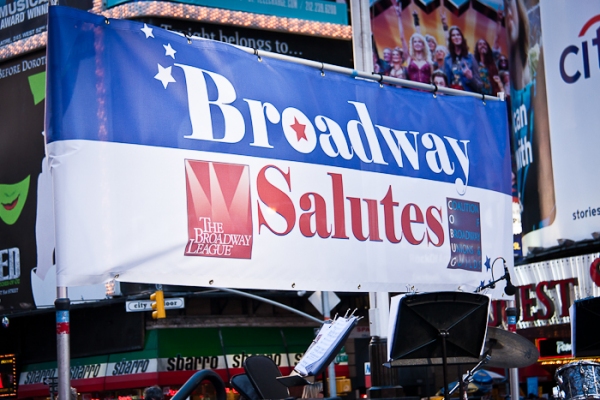 Broadway Salutes in Times Square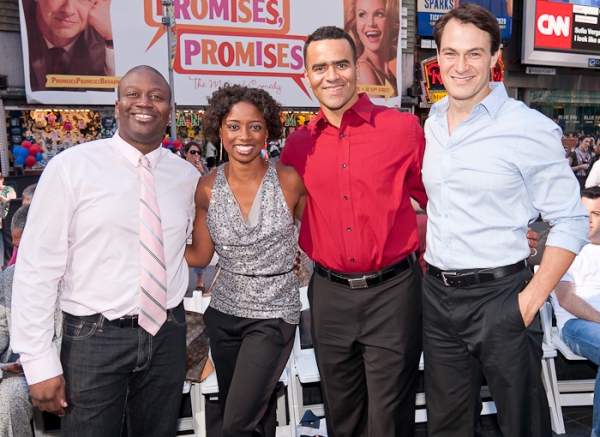 Tituss Burgess, Montego Glover, Christopher Jackson, and Matt Bogart

Andre De Shields and Montego Glover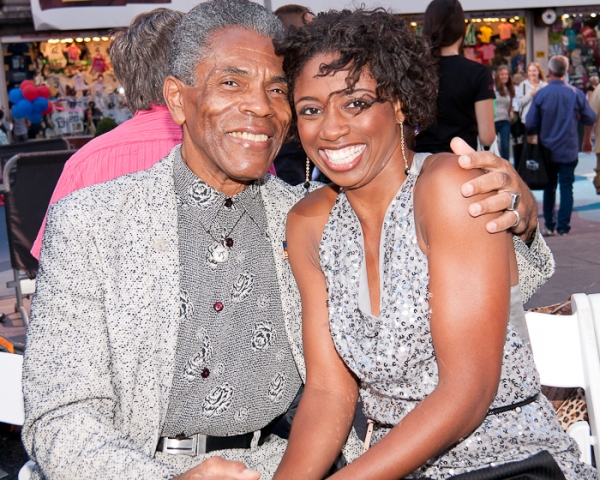 Andre De Shields and Montego Glover

Tituss Burgess and Andre De Shields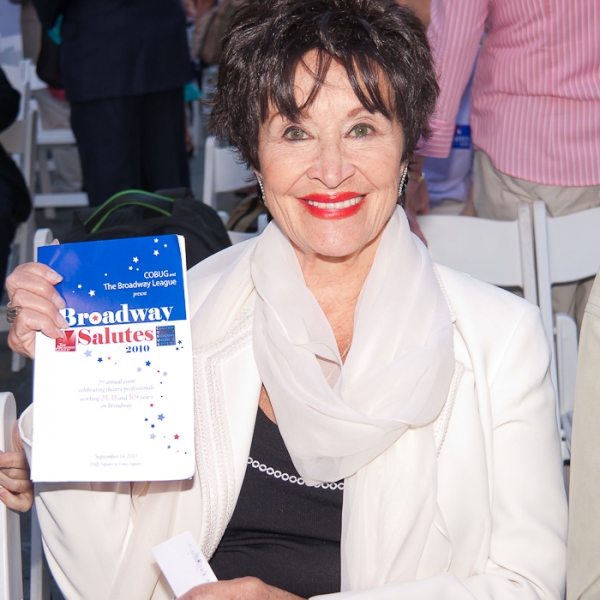 Chita Rivera

Matt Bogart, Tituss Burgess, and Christopher Jackson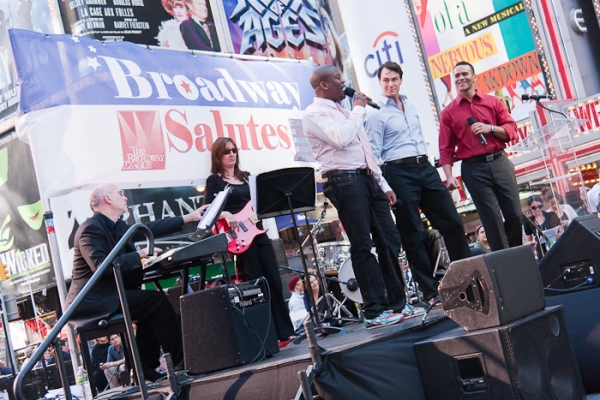 Matt Bogart, Tituss Burgess, and Christopher Jackson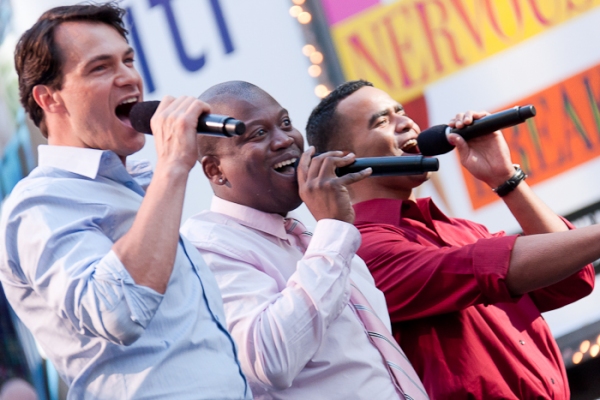 Matt Bogart, Tituss Burgess, and Christopher Jackson

Chita Rivera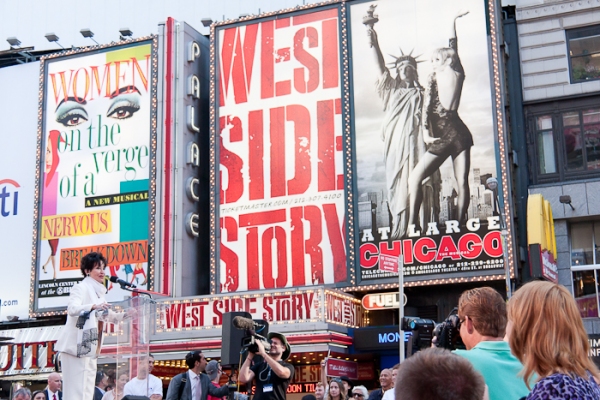 Chita Rivera beneath two shows she originally opened

Chita Rivera

Andre De Shields

Tony DePaulo

Paul Libin

Paul Libin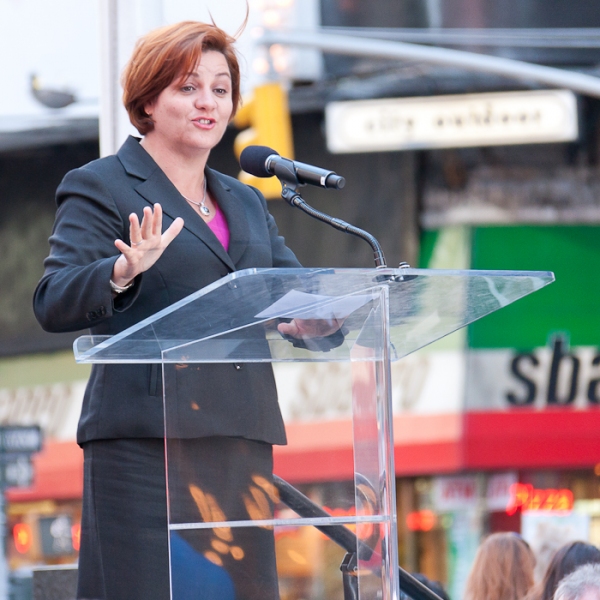 Christine Quinn

Andre De Shields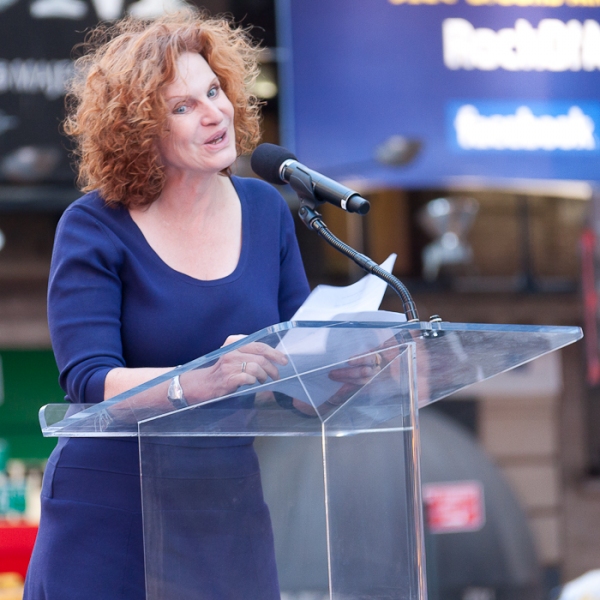 Ann Hould Ward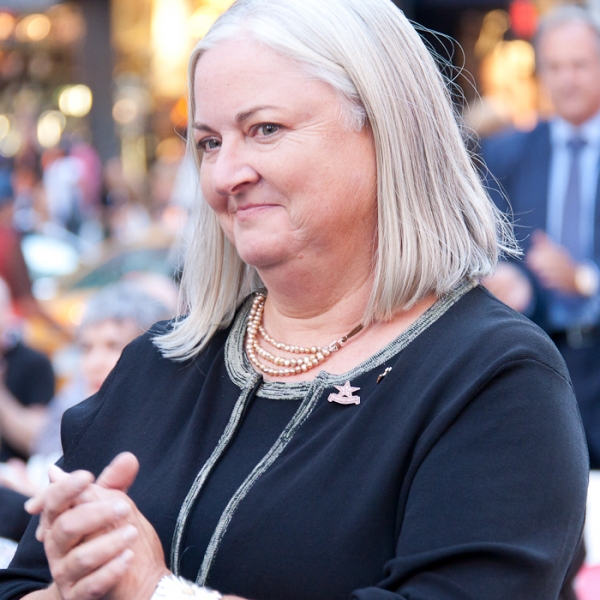 Nancy Schaefer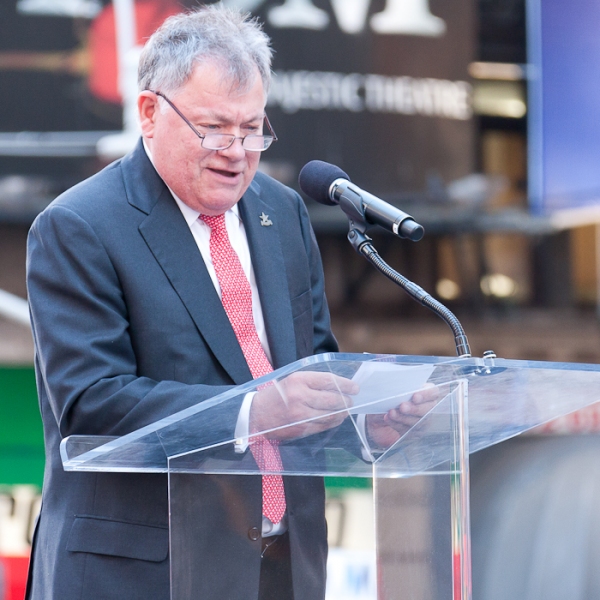 Bob Wankel

Tovah Feldshuh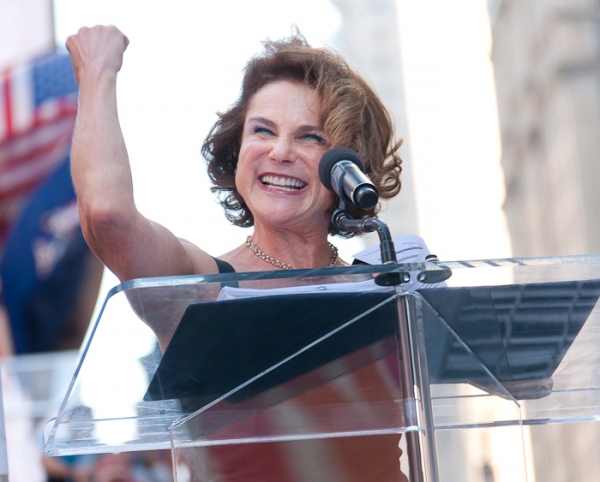 Tovah Feldshuh

Tovah Feldshuh

Leonard Soloway

Leonard Soloway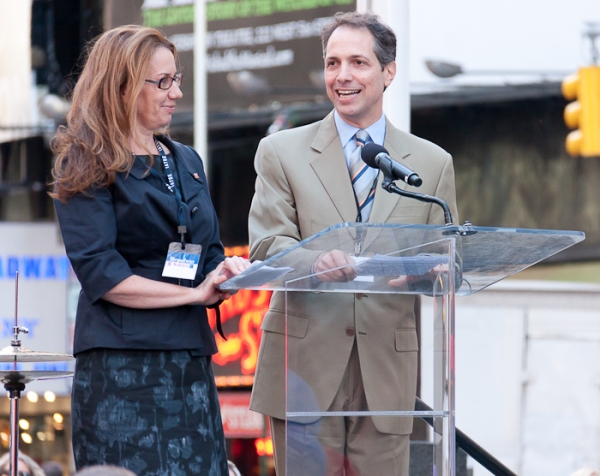 Laura Penn and Daniel Adamian

Chita Rivera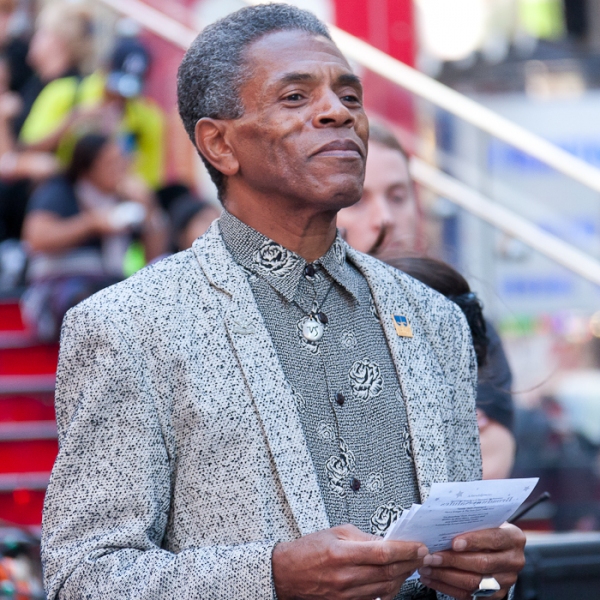 Andre De Shields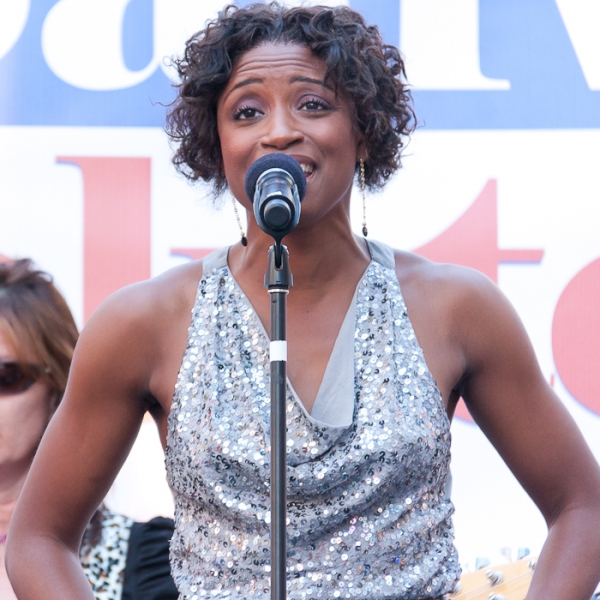 Montego Glover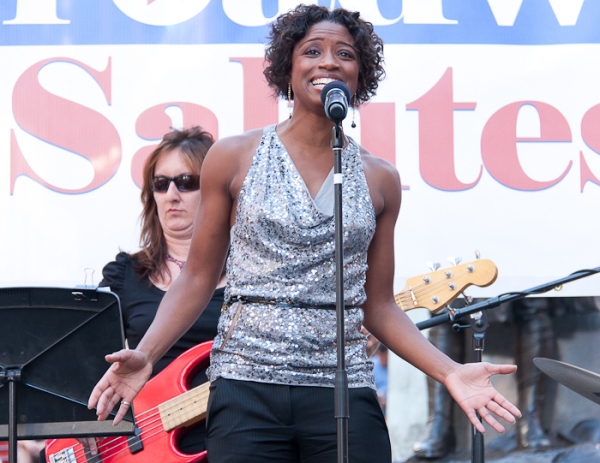 Montego Glover

Montego Glover

Montego Glover

Broadway Salutes in Times Square