Photo Coverage: FringeNYC Preview
The New York International Fringe Festival (FringeNYC), the largest theater festival in North America, kicked off its 10th year on August 8th with a press conference at the Lucille Lortel Theatre featuring excerpts from some of its most exciting shows.
Among the included shows were: The Fartiste, a new musical about a real turn-of-the-century performer who turned passing gas into an art; Modern Missionary, a drama about missionaries to Africa co-starring Gbenga Akinnagbe (Barbershop, "The Wire") and produced by "Law & Order"'s Diane Neal; Air Guitar, a musical based on this trendy new pastime; Thought Prints, an evening with mind reader Torkova; Only A Lad, a new 1980s musical based on the music of Danny Elfman (Batman, Mission: Impossible, Oingo Boingo); and How the West Was Spun, in which a trick roper channels Will Rogers; and It's A Hit, a back stage murder mystery musical comedy.
New York International Fringe Festival (FringeNYC) celebrates its 10th Anniversary Festival from August 11 - 27, 2006. This year, the festival will be the largest ever, presenting over 1200 performances by 216 of the worlds best emerging theatre companies in 21 theaters in Lower Manhattan. Shows represent 11 countries (including Poland, Australia, Trinidad and Tobago, Spain, France, Japan and Ireland) and 20 US States (including Kansas, Kentucky, Ohio, Texas, Florida, Minnesota, New Jersey and Wisconsin). The festival has served as the launching pad for numerous shows including Tony winner
Urinetown, Matt & Ben, Dog Sees God
and
Debbie Does Dallas. 
For more information, call 212-279-4488 or visit www.fringenyc.org.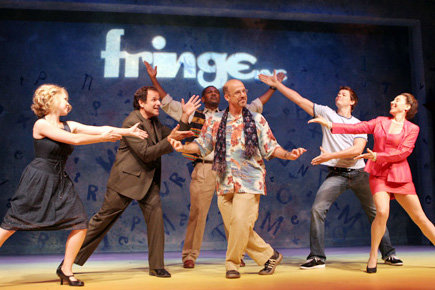 It's a Hit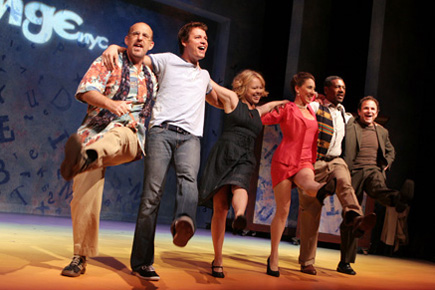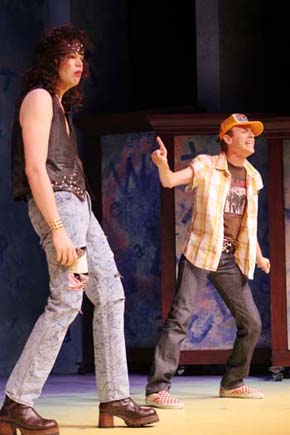 Air Guitar


American Absurdum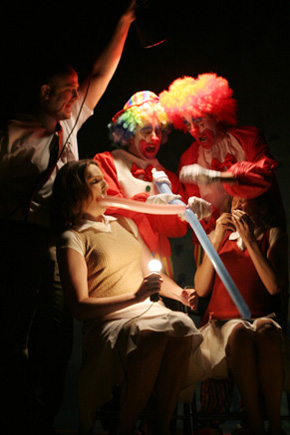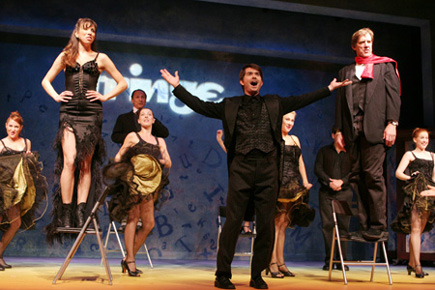 The Fartiste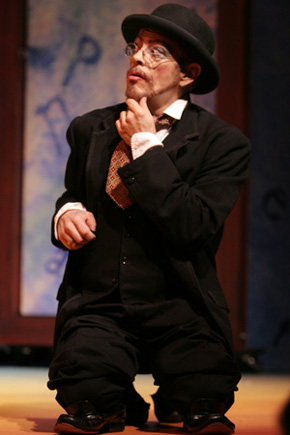 How the West Was Spun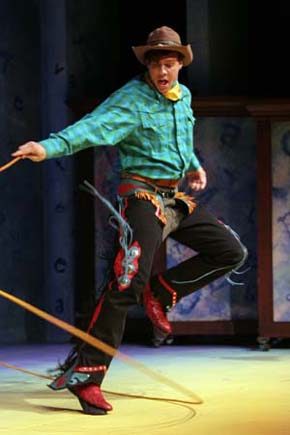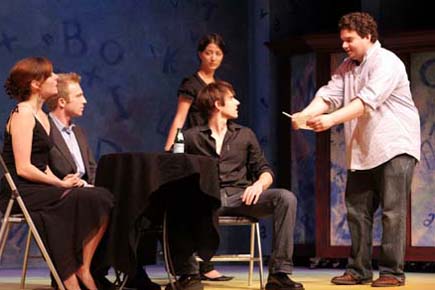 I Was Tom Cruise


Modern Missionary


Never Swim Alone


Revenge of a King


Thought Prints