Photos: First NYMF Concert
On September 6th, the first of six free NYMF concerts was presented at the Times Square Virgin Megastore (1540 Broadway, between 45th & 46th Streets), who is partnering with the New York Musical Theatre Festival to give audiences a sneak peek of shows opening each week of the Festival.
As in the past, the Virgin shows will feature one song from each show, with different productions performing at each event. The concerts will be hosted by friends of the Festival, including Daniel Reichard (Jersey Boys), the Altar Boyz, and the cast of [title of show]. In addition to previewing the shows, audiences at the Virgin Megastore events will also be able to snag some NYMF swag – including merchandise, paraphernalia and tickets – and catch the inside scoop about special NYMF events and promotions all month long.

The September 6th show featured performances from: The Children, Emerald Man, Go Go Beach, Having It Almost, Oedipus for Kids!, and White Noise.
Next week, on Monday, September 11th, Drift, Flight of the Lawnchair Man, Smoking Bloomberg, The Tragic and Horrible Life of the Singing Nun, and Warrior will be featured.

With the exception of the kick-off September 6th concert which starts at 5:30 PM, all Virgin performances start at 5:00 PM sharp. Visit www.nymf.org for tickets and more information on any of the featured shows.


Danny Calvert, Molly Laurel, and Micah Shepard from White Noise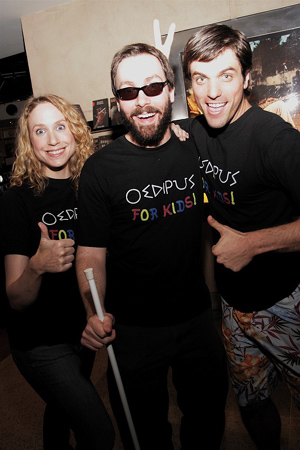 Laura Jordan, Gavin Lews, and Reed Prescott of Oediups for Kids!


The cast, crew, and creative team of Oedipus for Kids!--Back: Robert J Saferstein (Composer), Kimberly Patterson (Book), Rick L Stevens (General Manager), Gavin Lewis, Reed Prescott, Dan Fields (Dir), Jinay Reitze (Stage Manager), and Scot Sexton (Percussion); front: Laura Jordan, Jesse Kissel (Keyboards), Jessica Redish (Choreography), and Genevieve Wiley (Asst. Director)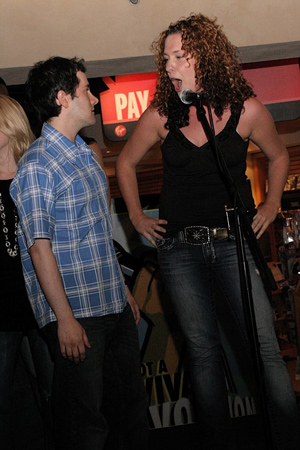 Ben Rauch and Kathleen McCann singing "Superheroes" from Emerald Man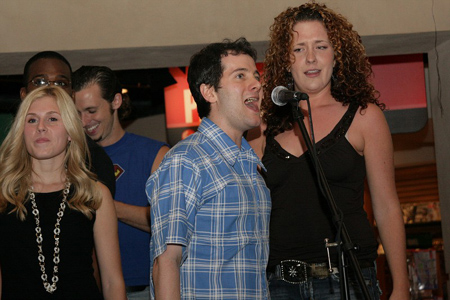 Ben Rauch and Kathleen McCann


Ben Rauch and Emerald Man cast members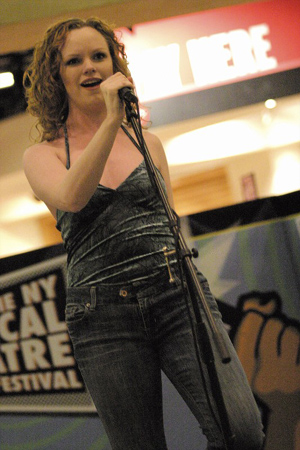 Megan Reinking singing "Bicycle" from The Children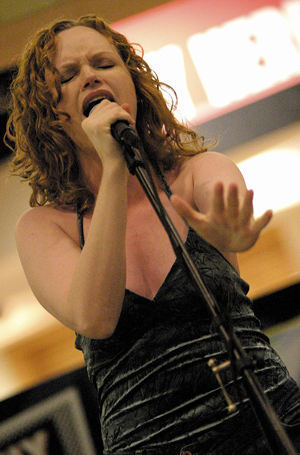 Megan Reinking


Bonnie McLaughlin greets an audience of NYMF fans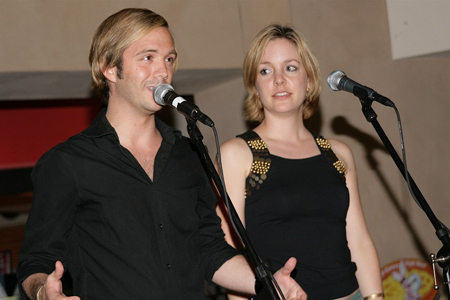 Danny Calvert and Molly Laurel singing "Reaching Out for Tomorrow" from White Noise


Danny Calvert and Molly Laurel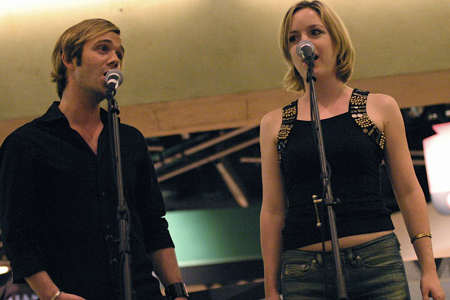 Danny Calvert and Molly Laurel


Coleen Sexton singing "His Smile Told Me So" from Go Go Beach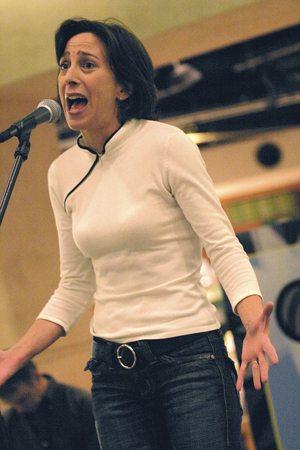 Wendy Perelman singing "The Day I Left My House in My Pajamas" from Having It Almost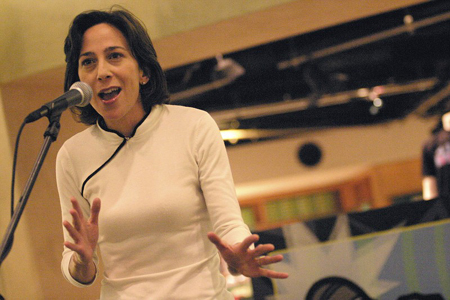 Wendy Perelman


Wendy Perelman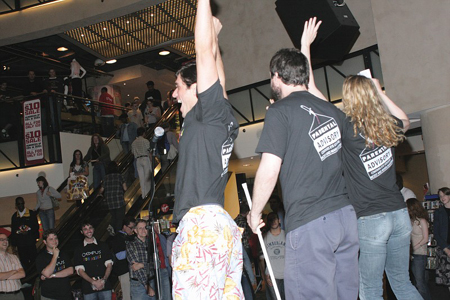 Oedipus for Kids!' Reed Prescott, Gavin Lews, and Laura Jordan

Reed Prescott singing "Be Kind to the Blind" from Oedipus for Kids!


Gavin Lews


Gavin Lews and Reed Prescott


BWW Message Boarders: Amanda Miller, Cailin Kelly (_vicariously), and Caitlin Mabon (thespiangeek)


Wendy Perelman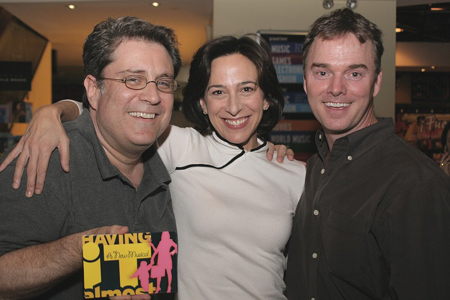 David Goldsmith (co-book/lyrics), Wendy Perelman, and John Kavanaugh of Having It Almost


Joe Drymala and Ryan J. Davis of White Noise