Photo Coverage: FOUND Cast Takes Opening Night Bows at Atlantic Theater Company!
Atlantic Theater Company presents the first production of its 2014-2015 season - the world premiere new musical FOUND, directed by Lee Overtree, featuring a book by Tony Award nominee Hunter Bell ([title of show]) and Lee Overtree and original music and lyrics by Eli Bolin. FOUND officially opened last night, October 14 for a limited, eight-week engagement through Sunday, November 9, 2014 Off Broadway at Atlantic Theater Company at the Linda Gross Theater (336 West 20th Street). BroadwayWorld brings you photos from opening night below!
FOUND features a celebrated ensemble cast of ten including Christina Anthony, Nick Blaemire, Andrew Call, Daniel Everidge, Orville Mendoza, Betsy Morgan, Molly Pope,Danny Pudi, Sandy Rustin and Barrett WilbertWeed.
FOUND is an original musical based on scores of surprising and eccentric discarded notes and letters that have been "found" in the real world by every-day people. Inspired by actual events, the show follows Davy (Blaemire) who, along with his two best friends, is lost and broke. When he finds a strangely revealing note on his windshield meant for someone else, it sparks an outlandish idea that finds him and his compatriots on a wild, comedic journey. This raucous and insightful new musical tells a story of ambition, betrayal and loyalty while celebrating the weirdness in all of us.
Photo Credit: Jennifer Broski

Danny Pudi, Christina Anthony, Andrew Call, Molly Pope, Orville Mendoza, Sandy Rustin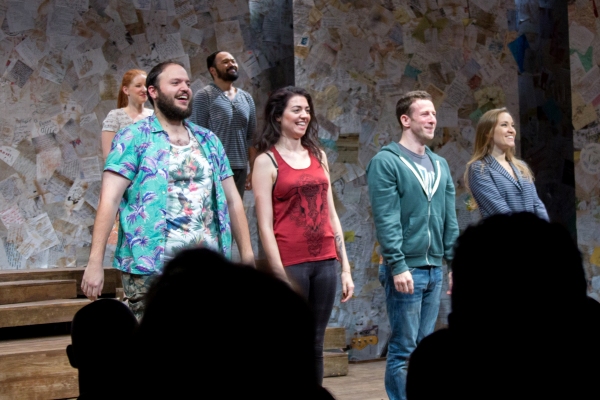 Daniel Everidge, Barrett Wilbert Weed, Nick Blaemire, Betsy Morgan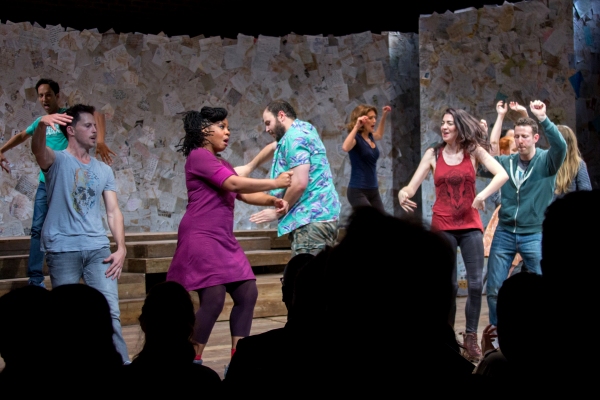 The cast of FOUND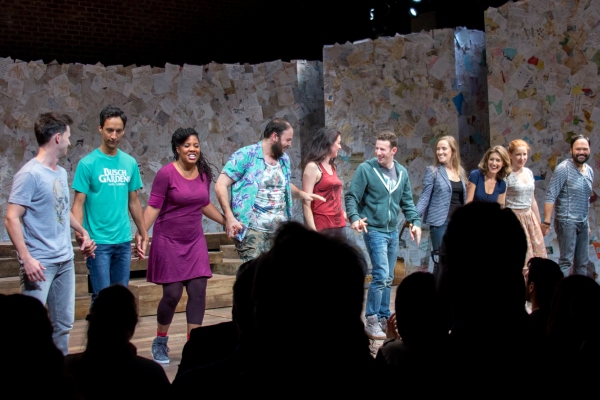 The cast of FOUND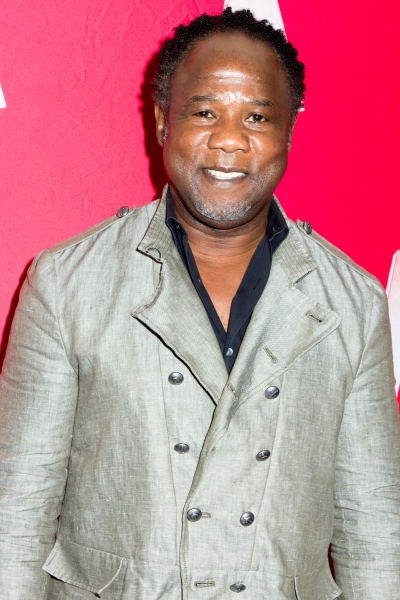 Isiah Whitlock, Jr.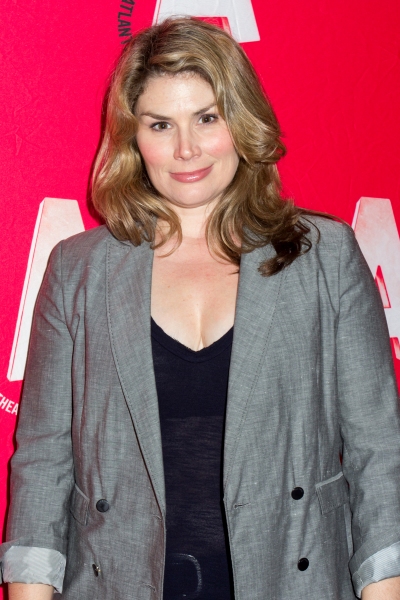 Heidi Blickenstaff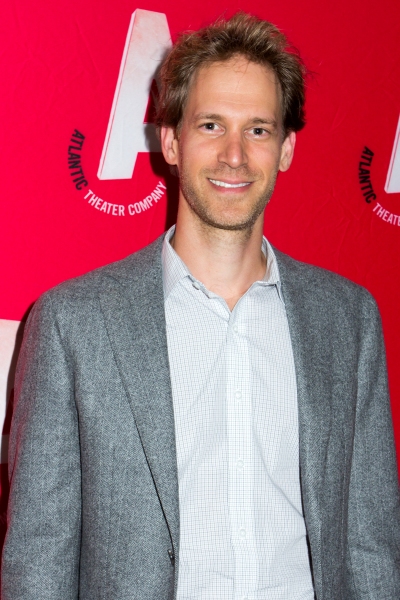 David Korins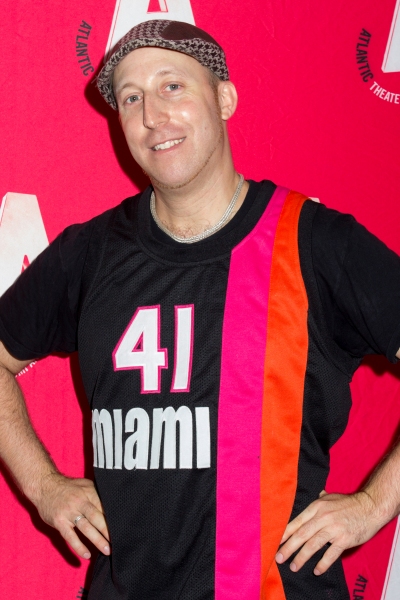 Davy Rothbart

Jeffory Lawson, Davy Rothbart, Neil Pepe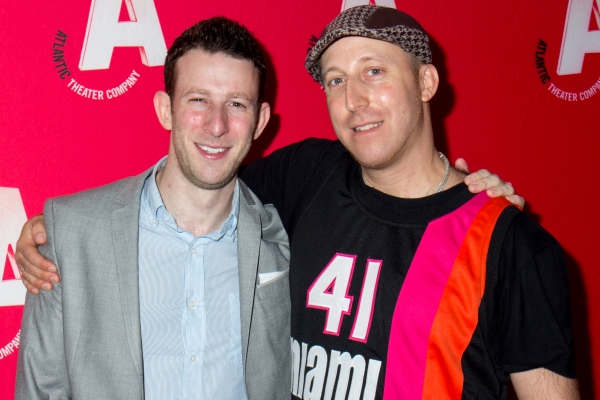 Nick Blaemire, Davy Rothbart

Nick Blaemire, Daniel Everidge

Danny Pudi

Eli Bolin, Hunter Bell, Lee Overtree

Eli Bolin, Hunter Bell, Davy Rothbart, Lee Overtree

Sandy Rustin, Molly Pope, Betsy Morgan, Christina Anthony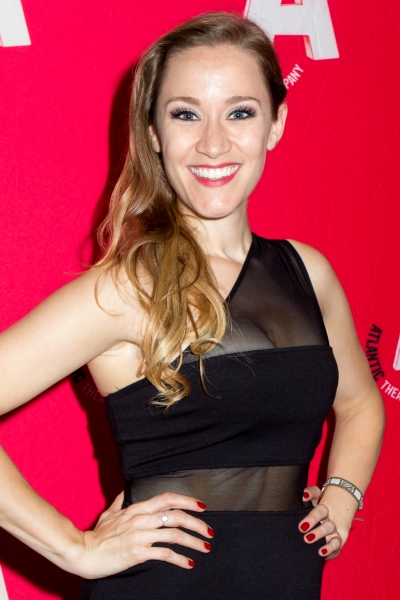 Betsy Morgan

Molly Pope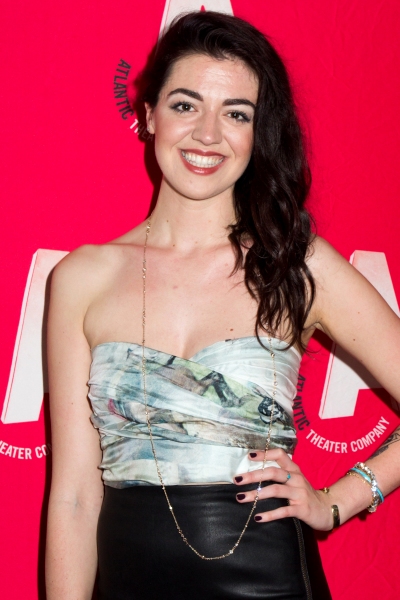 Barrett Wilbert Weed

Orville Mendoza, Christina Anthony

Christina Anthony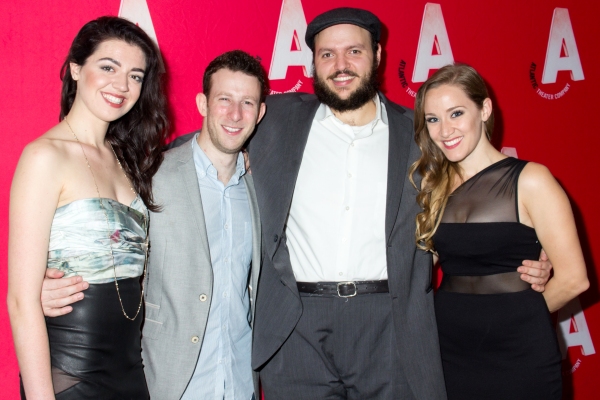 Barrett Wilbert Weed, Nick Blaemire, Daniel Everidge, Betsy Morgan