Photo Coverage: FELA! Receives Equity's ACCA Award
On Tuesday, September 28, FELA! received Actors' Equity Association's Advisory Committee on Chorus Affairs (ACCA) fourth annual ACCA Award for Outstanding Broadway Chorus. The award, the only industry award of its kind, honors the distinctive talents and contributions made by the original chorus members of a Broadway musical. The award ceremony was held in the Council Room, at Equity's headquarters in the heart of Times Square on Tuesday. BroadwayWorld was on hand and brings you photo coverage below.
The winners of the ACCA Award for Outstanding Broadway Chorus, all of whom were part of the FELA! chorus on the musical's November 23, 2009 opening night, are: Corey Baker, Hettie Vyrine Barnhill, Lauren De Veaux, Nicole de Weever, Elasea Douglas, Rujeko Dumbutshena, Catherine Foster, Raaen-Elijah "Talu" Green, Shaneeka Harrell, Chanon Judson, Abena Koomson, Ismael Kouyate, Gelan Lambert, Jr., Farai M. Malianga, Shakira Marshall, Afi McClendon, Adesola A. Osakalumi, Jeffrey Page, Daniel Soto, Jill Marie Vallery, J.L. Williams, Iris L. Wilson and Aimee Graham Wodobode.
The criteria applied by the ACCA, all of whom are Equity members who have worked under Chorus contracts, included what was required of each chorus by the director, the choreographer, the musical director and the caliber of skill used to execute those requirements. Of the chorus musicals that opened in the 2009-2010 Season, five (5) were nominated: AMERICAN IDIOT, LA CAGE AUX FOLLES, COME FLY AWAY, MEMPHIS and FELA!
FELA!, the true story of the legendary Nigerian musician Fela Kuti whose soulful Afrobeat rhythms ignited a generation, is a triumphant tale of courage, passion and love, featuring Kuti's captivating music and the visionary direction of Tony Award-winner Bill T. Jones. Inspired by his mother, a civil rights champion, Kuti defied a corrupt and oppressive military government and devoted his life and music to the struggle for freedom and human dignity.
FELA! is directed and choreographed Mr. Jones, with a book by Jim Lewis and Mr. Jones. FELA! was conceived by Mr. Jones, Mr. Lewis and Stephen Hendel. Shawn "Jay Z" Carter, Will and Jada Pinkett Smith, Ruth and Stephen Hendel, Roy Gabay, Sony Pictures Entertainment, Edward Tyler Nahem, Slava Smolokowski, Chip Meyrelles/Ken Greiner, Douglas G. Smith, Steve Semlitz/Cathy Glazer, Daryl Roth/True Love Productions, Susan Dietz/Mort Swinsky, and Knitting Factory Entertainment, in association with Ahmir "Questlove" Thompson are the producers. FELA! is scheduled to perform through January 2, 2011 at the Eugene O'Neill Theater, 230 West 49 Street, New York City.
Actors' Equity Association represents more than 49,000 professional stage actors and stage managers nationwide. The Union will celebrate its 100th Anniversary in 2013.
Photo Credit: Walter McBride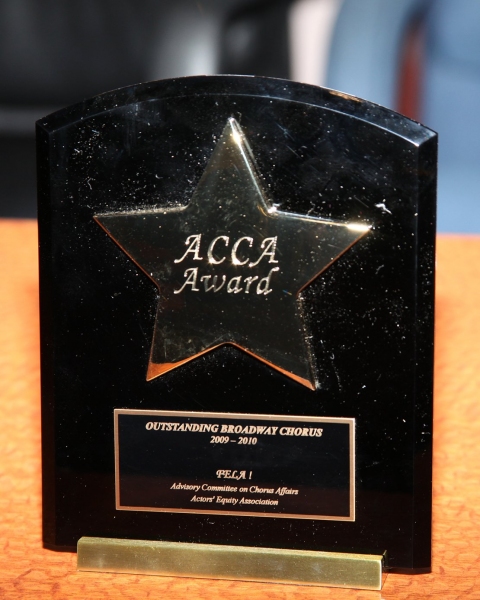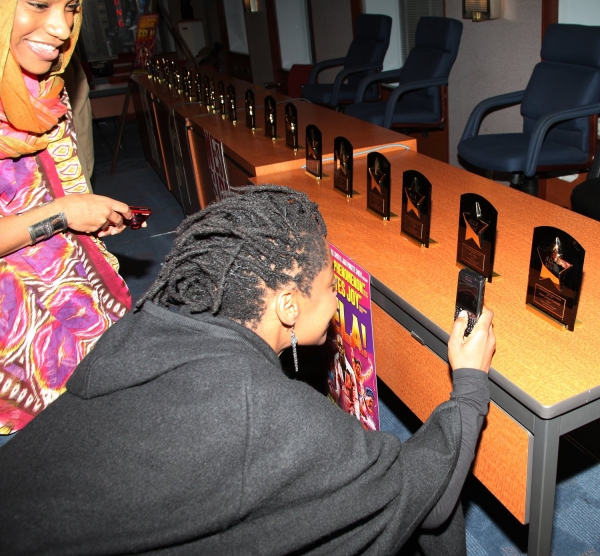 FELA! Cast Members Receive ACCA Prize for Outstanding Ensemble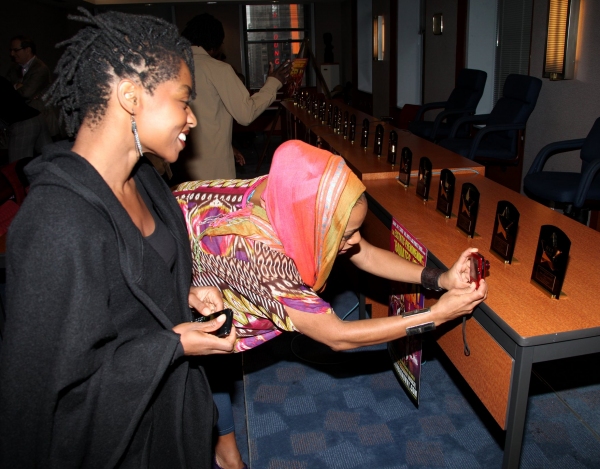 FELA! Cast Members Receive ACCA Prize for Outstanding Ensemble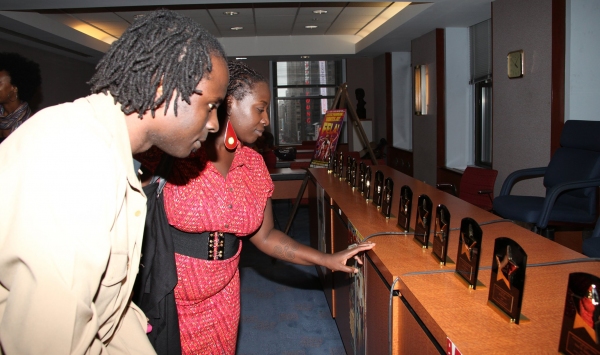 FELA! Cast Members Receive ACCA Prize for Outstanding Ensemble

First Vice Chair of ACCA Jeff Williams

First Vice Chair of ACCA Jeff Williams

First Vice Chair of ACCA Jeff Williams

David Westphal

Stephen Handel

Stephen Handel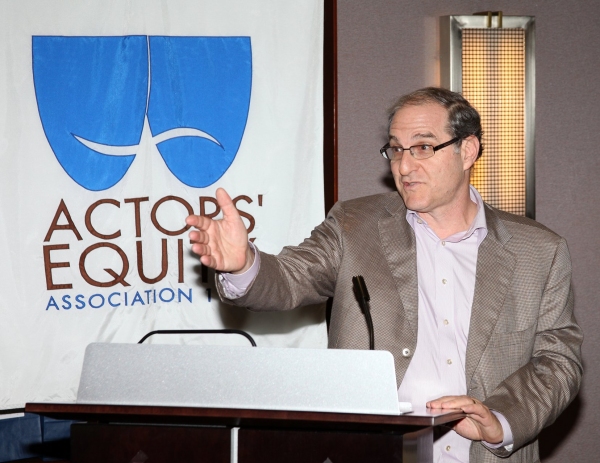 Stephen Handel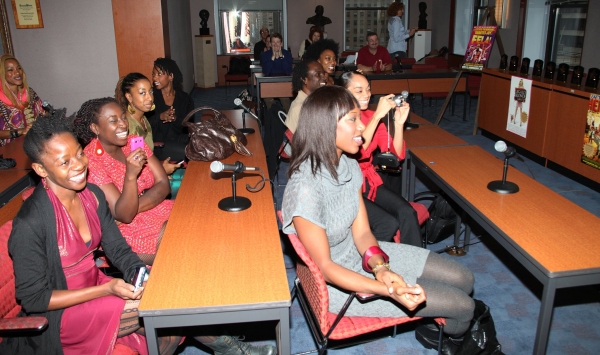 FELA! Cast Members Receive ACCA Prize for Outstanding Ensemble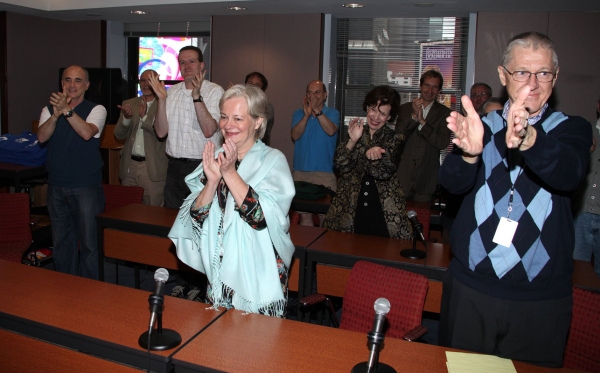 FELA! Cast Members Receive ACCA Prize for Outstanding Ensemble

Cory Baker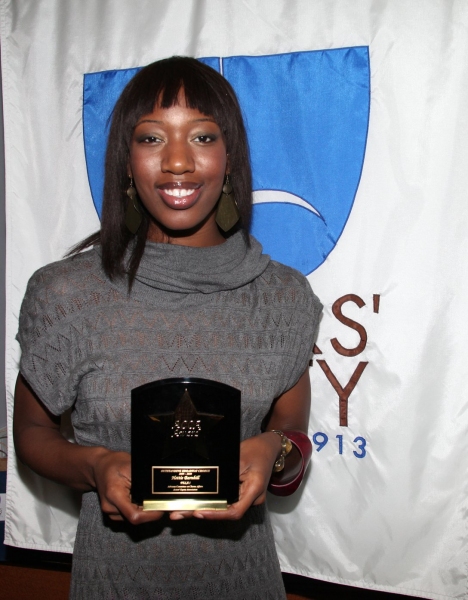 Hettie Barnhill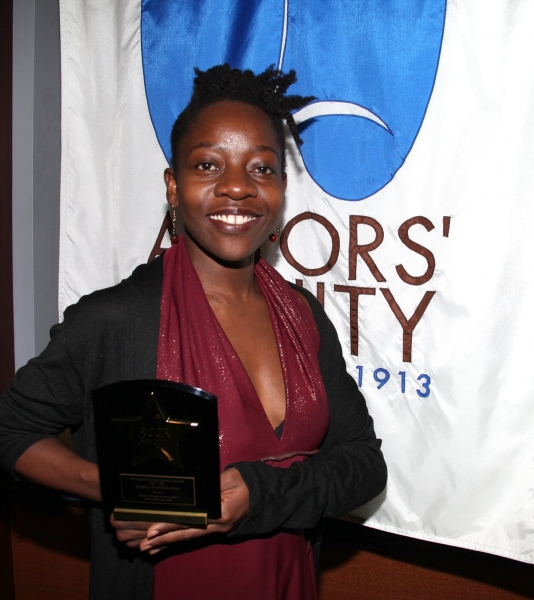 Rujecko Dumbutshena

Abena Koomson

Catherine Foster

Gelan Lambert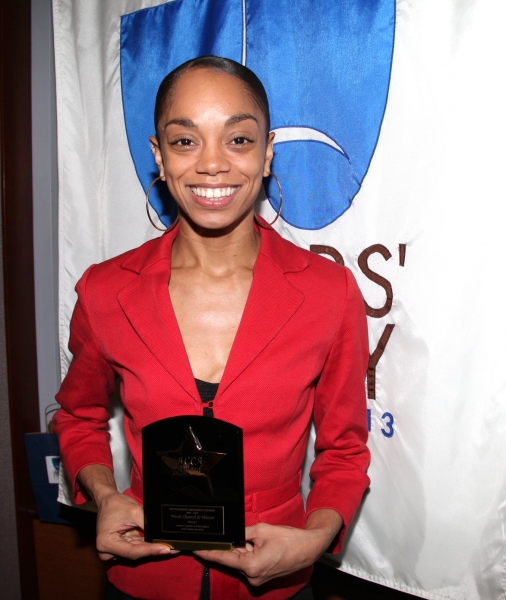 Nicole Chantal De Weever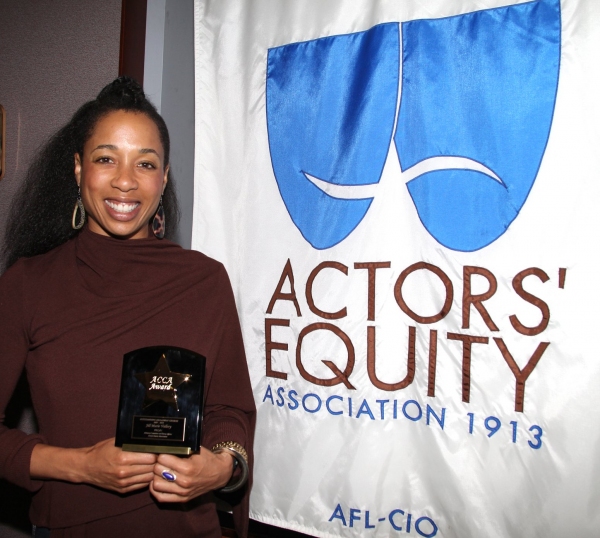 Jill Marie Vallery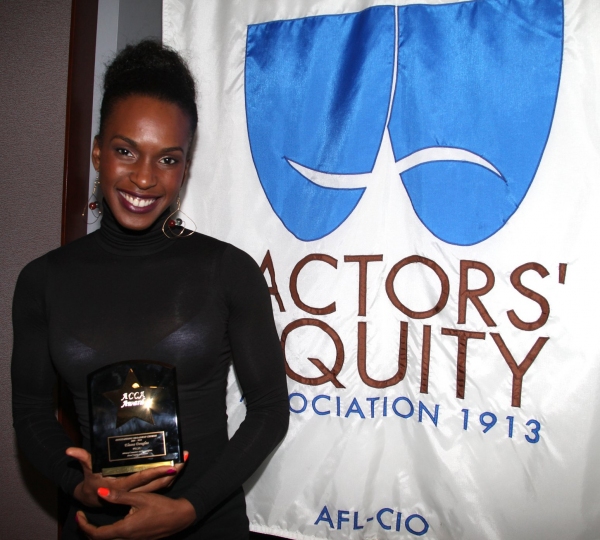 Elasea Douglas

Talu Green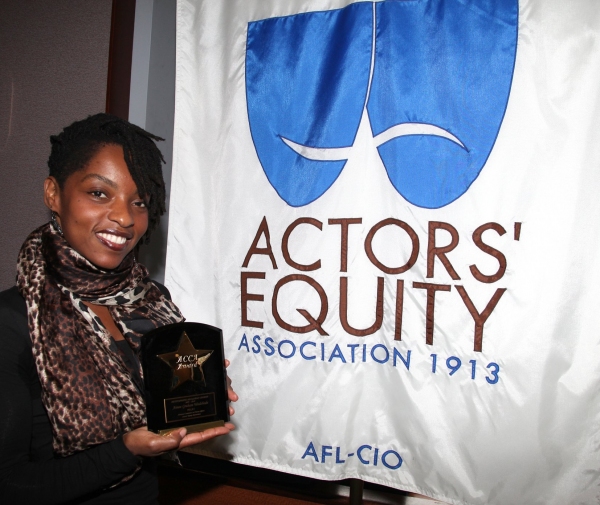 Aimee Graham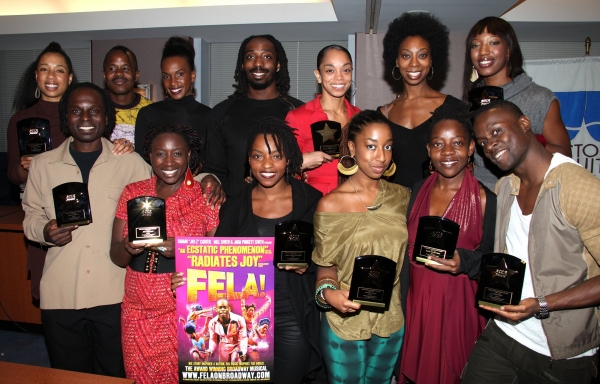 FELA! Cast Members Receive ACCA Prize for Outstanding Ensemble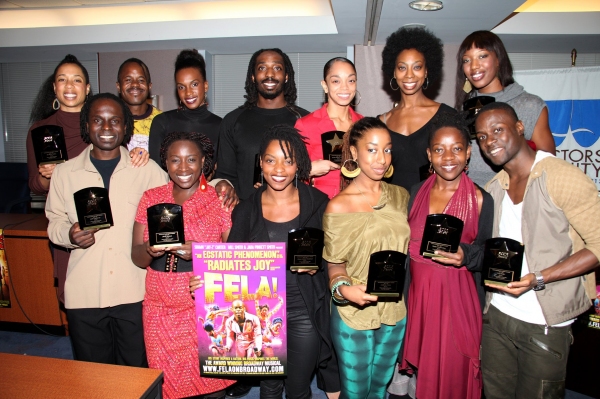 FELA! Cast Members Receive ACCA Prize for Outstanding Ensemble