Photo Coverage: Chaka Khan Portrait Unveiled at Tony's
On Wednesday February 21, at theatre district hangout Tony's di Napoli, Tony's DiNapoli Times Square unveiled a portrait honoring the Chaka Khan from the musical The Color Purple; the picture, by acclaimed artist Dan May, welcomed to Tony's Wall of Fame. Radio personality Valerie Smaldone hosted the event. Tony's is the Times Square restaurant that has begun a tradition of having original oil painting portraits of performers hung all around the restaurant.
Chaka Khan joined the cast of The Color Purple in the role of Sofia on January 9, 2008 at the Broadway Theatre (1681 Broadway).
Chaka Khan celebrates her 35th anniversary in the business making her Broadway debut as Sofia in The Color Purple. Chaka formed her first singing group when she was 11, at 20 she was the singer for R&B, soul and funk band "Rufus," and five years later became a breakout solo artist. Known for a catalog of classic hits: "Tell Me Something Good," "Sweet Thing," "Once You Get Started," "Everlasting Love," "Do You Love What You Feel," "Ain't Nobody," "I'm Every Woman," "I Feel For You," "Through The Fire," "Clouds", "I'll Be Good To You", and "Whatcha Gonna Do For Me," Chaka has worked in practically every genre of music from pop, R&B, rock, disco, world music and fusion to jazz, rap, hip-hop, and classical working with a diverse list of distinguished collaborators. The multiple Grammy-winner has just released her newest album, "Funk This," an extensive Khan catalog of close to a dozen solo albums, spanning almost twenty years of recording.

Photos by Peter James Zielinski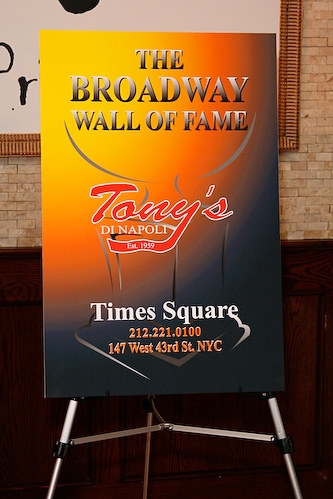 Tony Di Napoli's in Time Square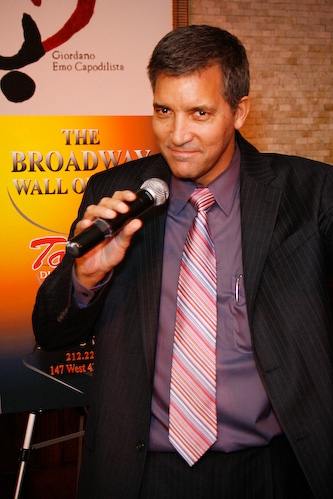 Bruce Dimpflmaier

Valerie Smaldone

Chaka Khan and Valerie Smaldone

The painting is unveiled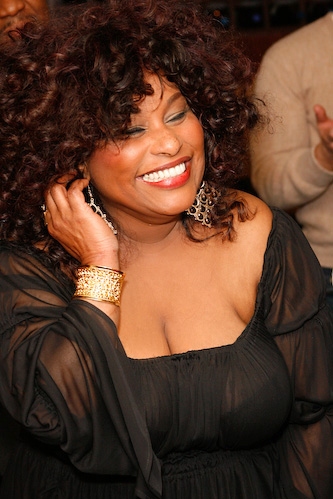 Chaka Khan

Chaka Khan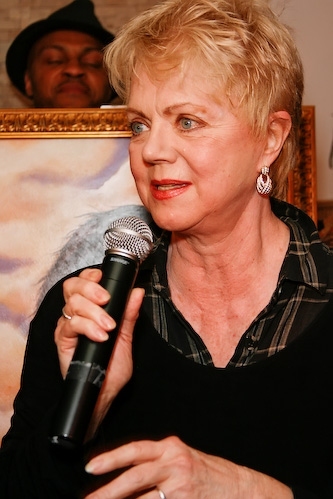 Janet Carroll of the Society of Singers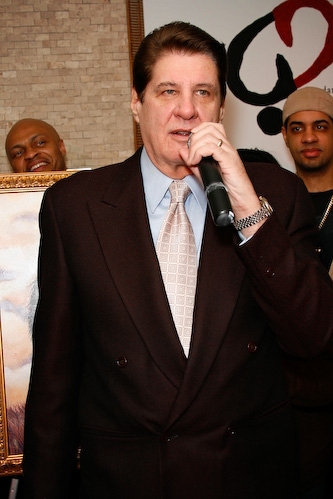 Charles Wallert, president of Society of Singers Chapter East

Chaka Khan and Valerie Smaldone

Chaka Khan and Phoebe Snow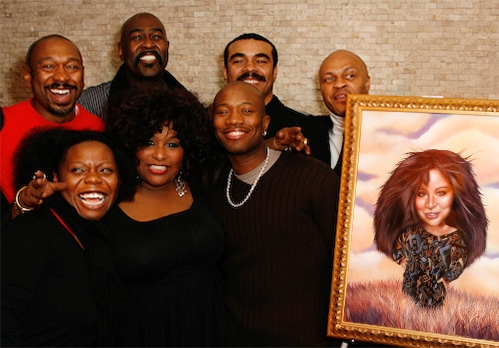 The Cast of The Color Purple

Alton Fitzgeral White and Chaka Khan

The Cast of The Color Purple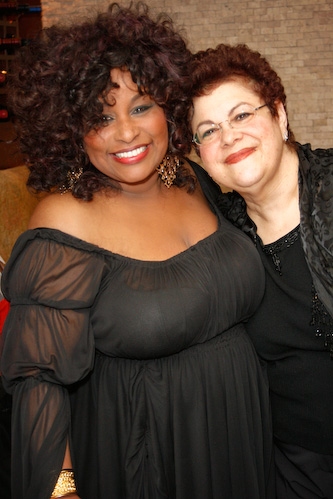 Chaka Khan and Phoebe Snow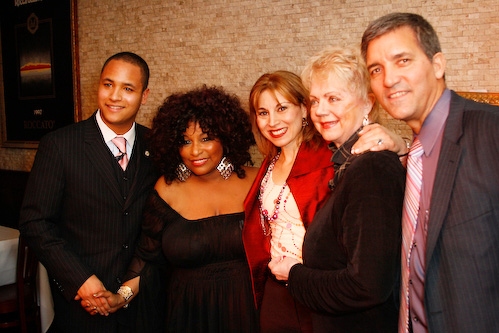 Emil Calcano, Chaka Khan, Valerie Smaldone, Janet Carroll, and Bruce Dimpflmaier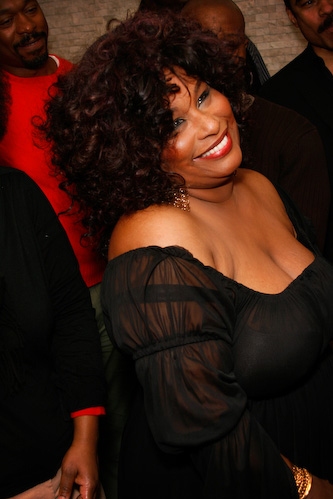 Chaka Khan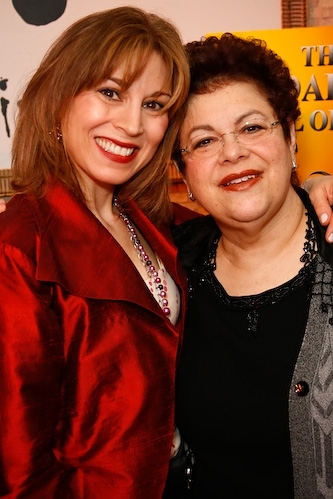 Valerie Smaldone and Phoebe Snow

Freddy Jackson and Chaka Khan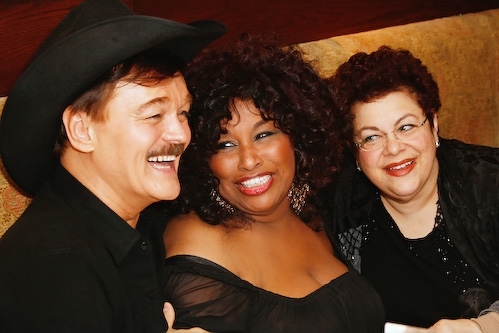 Randy Jones, Chaka Khan, and Phoebe Snow

Freddy Jackson

Chaka Khan and Phoebe Snow

Chaka Khan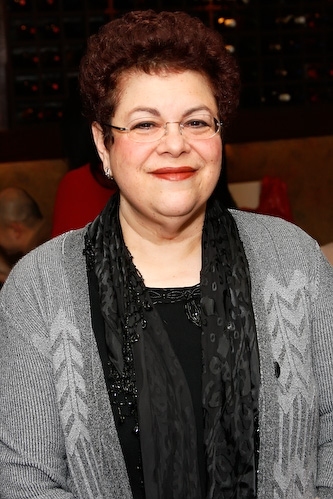 Phoebe Snow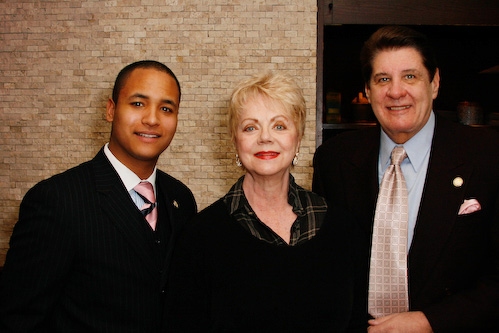 Emil Calcano, Janet Carroll, and Charles Wallert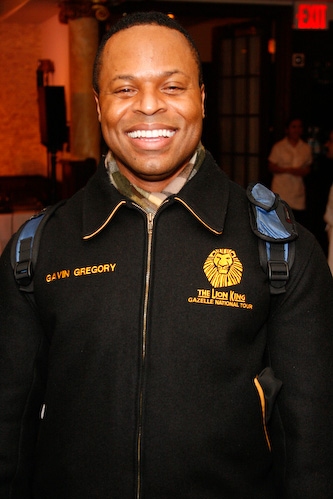 Gavin Gregory

Randy Jones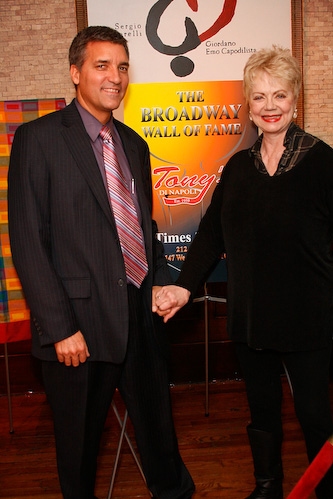 Bruce Dimpflmaier and Janet Carroll

Valerie Smaldone

A final shot of the painting
Related Articles
As an Equity actor, Peter is photographing the industry from the inside out. He has performed in numerous shows regionally, sung a duet with Richard (read more...)