Photos: Twyla Tharp's COME FLY AWAY Opens on Broadway!
The new Broadway musical, COME FLY AWAY, conceived, choreographed, and directed by Tony Award-winner Twyla Tharp and featuring vocals by Frank Sinatra, opened last night, March 25, at the Marquis Theatre. BroadwayWorld brings you a look at the starry arrivals and curtain call for the dance-filled show!
COME FLY AWAY played its sold-out, critically lauded world premiere engagement at Atlanta's ALLIANCE THEATRE this fall.
COME FLY AWAY follows four couples as they fall in and out of love during one song and dance filled evening at a crowded nightclub. Blending the legendary vocals of Frank Sinatra with a live on stage 19-piece big band and 15 of the world's finest dancers, COME FLY AWAY weaves an unparalleled hit parade of classics, including "Fly Me To The Moon," "My Way," and "That's Life" into a soaring musical fantasy of romance and seduction.
The show's score combines classic and newly discovered vocal performances from the Sinatra archives along with signature arrangements (Nelson Riddle, Billy May, Quincy Jones) as well as brand new charts for this fresh innovative musical.
COME FLY AWAY is the next and most elaborate chapter in one of the most fruitful collaborations in contemporary dance. Twyla Tharp's creative relationship with the music of Frank Sinatra began in 1976 with the premiere of Once More Frank, a duet created for the American Ballet Theatre, performed by Ms. Tharp and Mikhail Baryshnikov. The collaboration continued with Nine Sinatra Songs, Ms. Tharp's acclaimed piece for fourteen dancers which had its world premiere with Twyla Tharp Dance in 1982, and was followed by Sinatra Suite, a duet featuring Mr. Baryshnikov and Elaine Kudo, which had its world premiere in 1984 with American Ballet Theatre at the Kennedy Center. Citing it as one of the purest expressions of his body of work, Mr. Sinatra requested that Sinatra Suite be performed when he received his Kennedy Center Honors Award.
Tickets, ranging in price from $66.50 - $126.50, can be purchased via www.TicketMaster.com or by calling 212-307-4100.
Photo Credit: Peter James Zielinski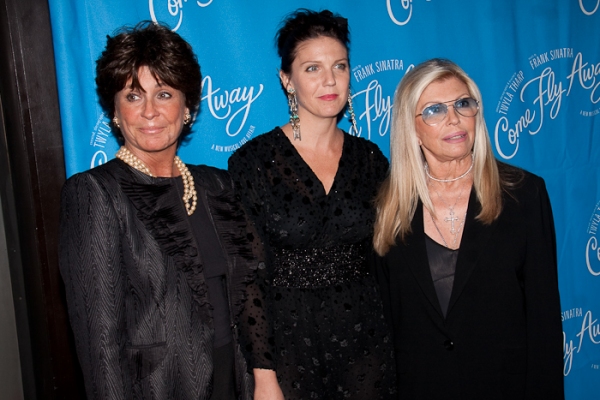 Tina Sinatra, AJ Azzarto, Nancy Sinatra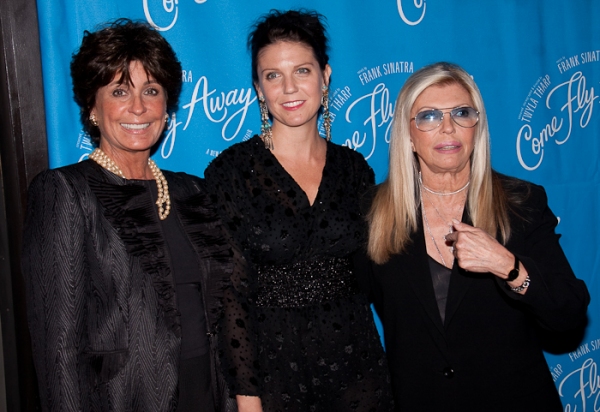 Tina Sinatra, AJ Azzarto, Nancy Sinatra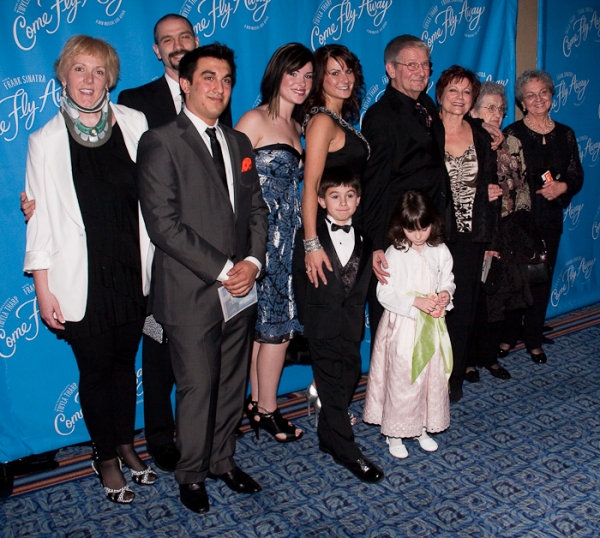 Producers of Come Fly Away with their families

Bryan Cranston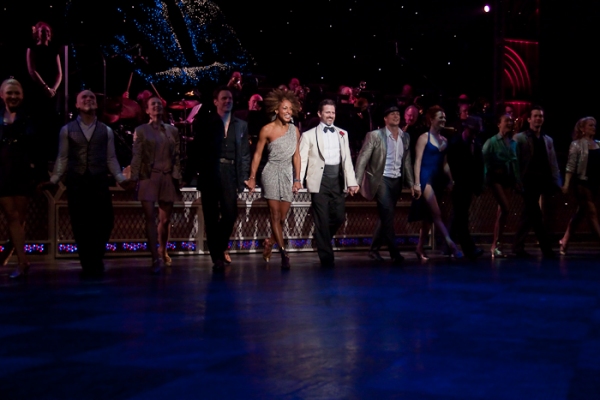 The Cast of Come Fly Away

The Cast of Come Fly Away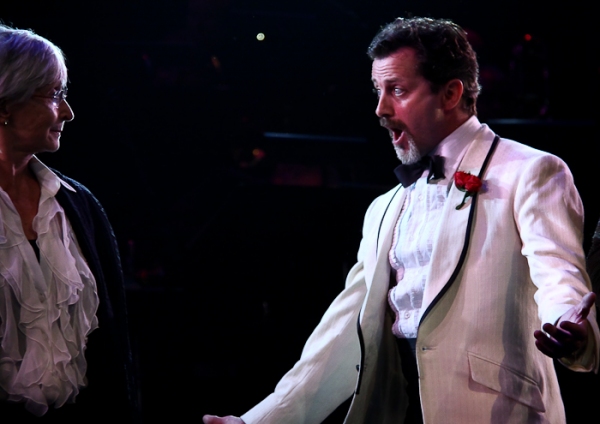 Twyla Tharp and Alexander Brady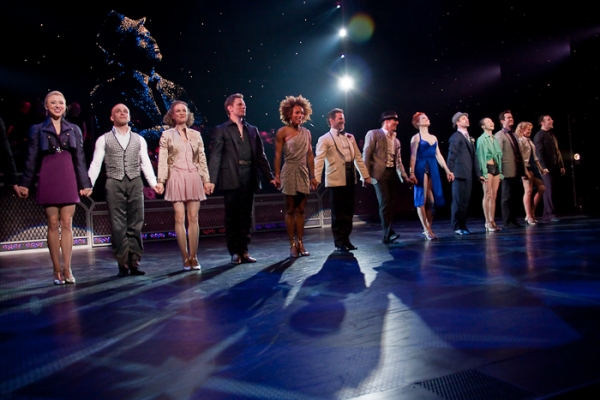 The Cast of Come Fly Away

Charlie Neshyba-Hodges and Laura Mead

Twyla Tharp and The Cast of Come Fly Away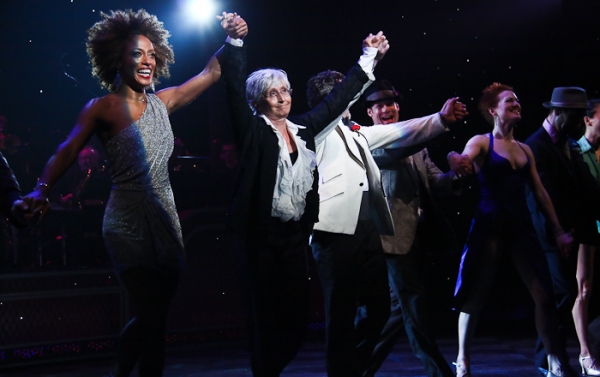 Twyla Tharp and The Cast of Come Fly Away

Twyla Tharp with Nancy Sinatra, AJ Azzarto, Tina Sinatra, and the cast of Come Fly Away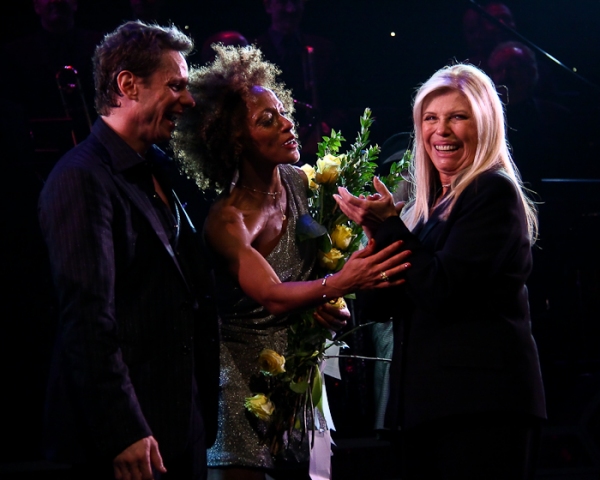 Keith Roberts, Karine Plantadit, and Nancy Sinatra

Twyla Tharp and The Cast of Come Fly Away