Photos: Broadway Producer Michael David Honored by UJA
Broadway's elite gathered to honor Michael David, president of Dodger Properties, at UJA-Federation of New York's Theater Division's 2013 Excellence in Theater Award Dinner on Monday, November 26, 2012, at the St. Regis New York, New York City.
Michael David is the president of Dodger Properties (the "Dodgers"), a theatrical producing partnership still standing after more than thirty years in New York City, comprising Michael David, Edward Strong, Rocco Landesman, and Des McAnuff. The Dodgers are responsible for more than 150 productions on Broadway, and Off Broadway, and in North America, London, Europe, and Australasia. Productions include JERSEY BOYS, currently on Broadway, and with six other productions in the United States, London, Australia, and the Far East; Matilda, on Broadway beginning March 4, 2013; 42nd Street; Into The Woods; Urinetown; Titanic; The Who's Tommy; Guys and Dolls; The King and I; Ralph Fiennes' Hamlet; The Secret Garden; and Big River. Their productions have received a host of awards from Broadway's Tonys (51) and Off-Broadway's Obies, to London's Oliviers and Australia's Helpmanns.
Prior to forming the Dodgers, Michael David was executive director of New York's celebrated Chelsea Theater Center from 1969 to1978, while also, from 1972 to 1980, an adjunct professor at the Yale University School of Drama, of which he is a graduate. He was president of the subversive Independent Producers Group, is a member of the Executive Committee of the Broadway League and the Tony Award Administration Committee, and a board member of Broadway Cares/Equity Fights Aids.
In a surprise special performance, the cast of the Tony, Grammy and Olivier Award-winning JERSEY BOYS, a musical biography of the Four Seasons produced by Dodger Properties and now celebrating its 7th year on Broadway, captivated the event's attendees. Matt Bogart as Nick Massi, Drew Gehling as Bob Gaudio, Jeremy Kushnier as Tommy DeVito, and Jarrod Spector as Frankie Valli entertained the audience with hit songs from the show. Tony and Emmy Award-winning actor and singer Mandy Patinkin also treated guests to a special performance. Marshall Brickman and Rick Elice, co-authors of JERSEY BOYS, hosted the event.
Funds raised will be contributed to UJA-Federation of New York's annual campaign, which sustains the activity of nearly 100 health, human-service, educational, and community-building agencies.
About UJA-Federation of New York
For more than 90 years, UJA-Federation has been a central force for communal planning and philanthropy in the New York Jewish community. Through UJA-Federation, almost 60,000 donors pool their resources to help people in need, inspire a passion for Jewish life and learning, and strengthen Jewish communities around the world -- to address the issues that matter to us most as Jews and as New Yorkers. Working with nearly 100 network beneficiary agencies, synagogues, and other Jewish organizations, our reach spans from New York to Israel to more than 60 other countries around the world, touching 4.5 million people each year. Because we do the most good when we do it together. For more information on how to donate or how to volunteer, please visit our website at http://www.ujafedny.org.
Photo Credit: Jennifer Broski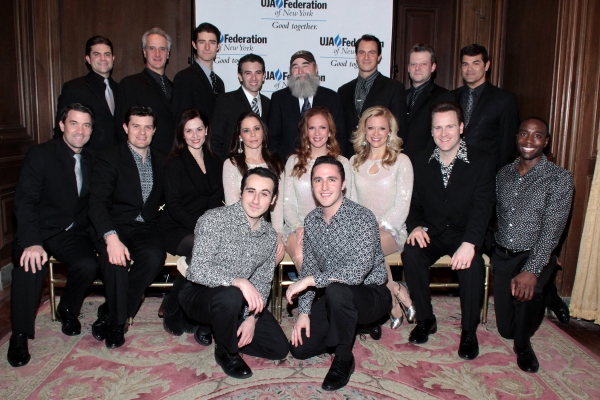 Michael David and the cast of Jersey Boys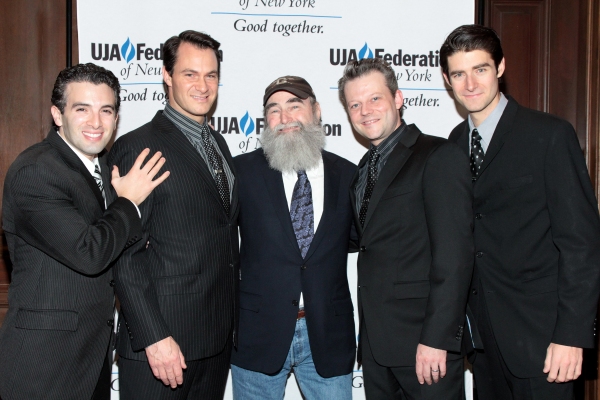 Jarrod Spector, Matt Bogart, Michael David, Jeremy Kushnier, Drew Gehling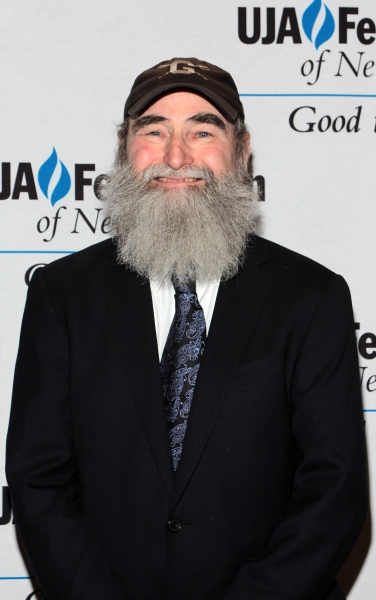 Michael David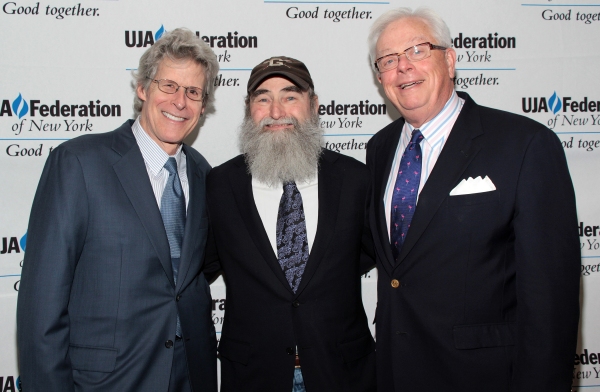 Ted Chapin, Michael David, Lawrence Wilbur

Rick Elice, Michael David, Marshall Brickman

Jennifer Laura Thompson, Michael David, Greg Kotis

Ed White, Robin Albrecht, Michael David, Pixie White

Paul Libin, Michael David, Florence Libin

Michael David, Ira L. Schall

James L. Nederlander, Michael David, Nick Scandalios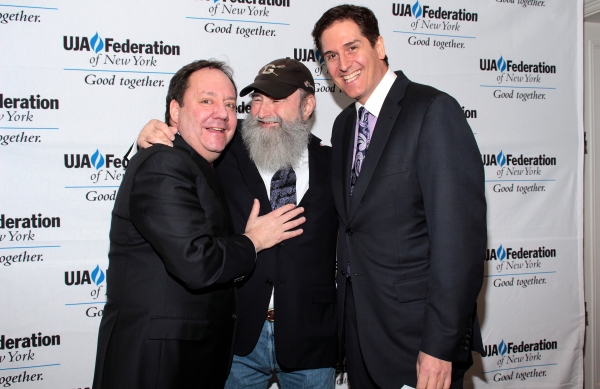 James L. Nederlander, Michael David, Nick Scandalios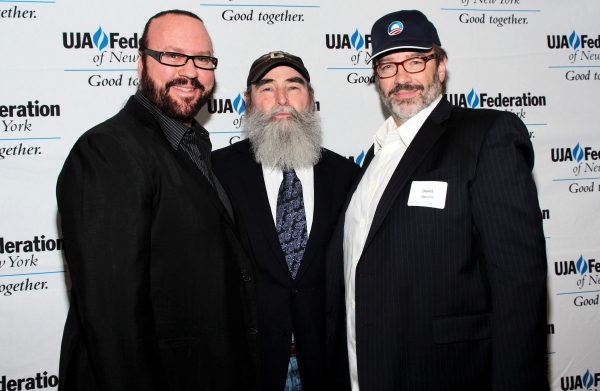 Desmond Child, Michael David, Davitt Sigerson

Michael Rego, Michael David, Matthew Rego

Phil Smith, Michael David, Robert Wankel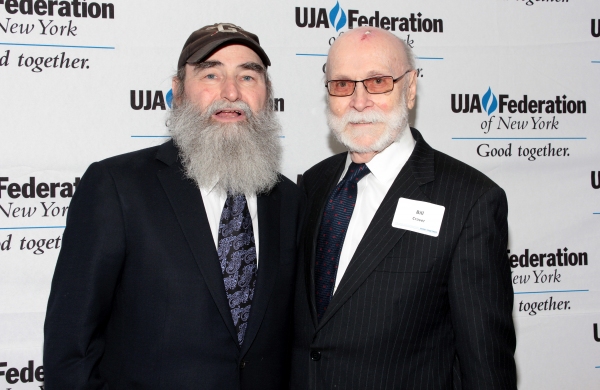 Michael David, Bill Craver

John Miller, Michael David, Constance Barrow

Laurel Strong, Michael David, Ed Strong

David Berlin, Michael David, Benj Pasek