Photo Coverage: Benj Pasek & Justin Paul's JAMES AND THE GIANT PEACH Presented by NiCori Studios
NiCori Studios and Productions presented James and the Giant Peach at the Westminster Arts Center at Bloomfield College last night and BroadwayWorld was there.
The NiCori Teen Performance Ensemble performed the show which has words and music by the Golden Globe winning team Benj Pasek & Justin Paul and a book by Timothy Allen McDonald based on the book by Roald Dahl. This production was directed by Corinna Sowers Adler, choreographed by Lisa Grimes with music direction by Deborah Martin and was produced by Nicholas Adler. With Zoe Gelman as James, the cast included Kevin W. Bergen, Talia Wynzel, Luke Surretsky, Emily Barkin, Kaathrine Heyman, Grace Carlin, Shannon Bretz, Lila Hunter, ElizabethNucci, Katherine Stelma, Alex Di Filippo, Nayale Quimis, Kathleen Meagher, Olivia Grzywinski, Kai Madrazo, Jessica Arriaga, Mia Campisi, and Megan Moynahan.
James and the Giant Peach tells the story of a boy named James who, when sent by his conniving aunts to chop down their old fruit tree, discovers a magic potion that results in a tremendous peach... and launches a journey of enormous proportions. Suddenly, James finds himself in the center of the gigantic peach - among human-sized insects with equally oversized personalities - but, after it falls from the tree and rolls into the ocean, the group faces hunger, sharks and plenty of disagreements. Thanks to James' quick wit and creative thinking, the residents learn to live and work together as a family. The dangerous voyage is a success, but the adventure takes a whole new twist once they land on the Empire State Building. A delightfully offbeat adaptation of the classic Roald Dahl adventure!
Photo Credit: Stephen Sorokoff

Zoe Gelman
, (James),
Grace Carlin
, (Auntie Sponge), Katherine Heyman, (Auntie Spiker)
Zoe Gelman
Corinna Sowers
-Adler, director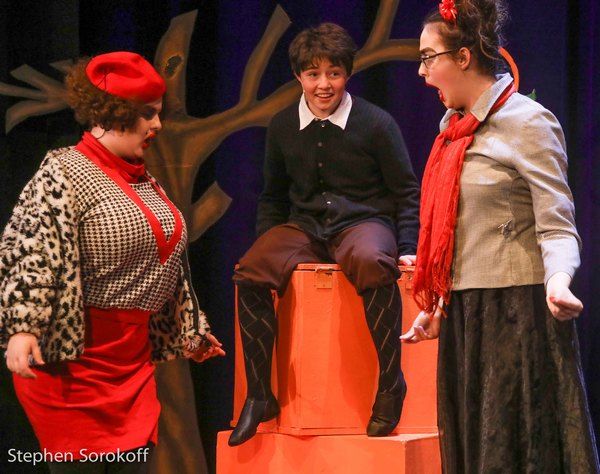 Grace Carlin
,
Zoe Gelman
, Katherine Heyman
Kevin W. Bergen
&
Talia Wynzel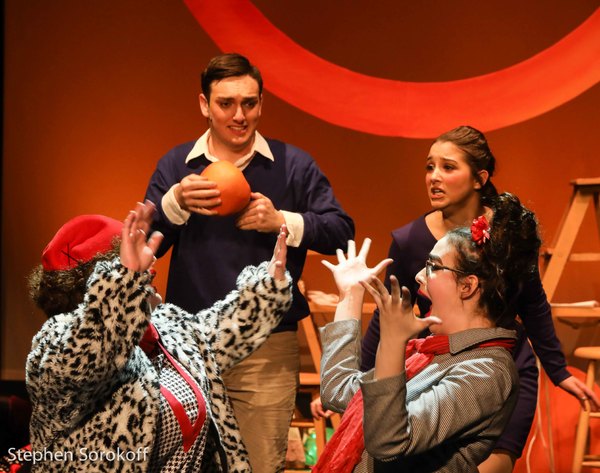 Kevin W. Bergen
Talia Wynzel
,
Kevin W. Bergen
, Megan Moynahan,
Grace Carlin
, Katherine Heyman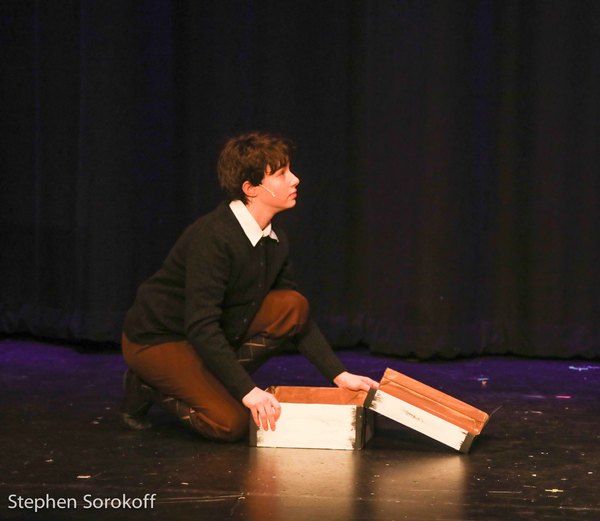 Zoe Gelman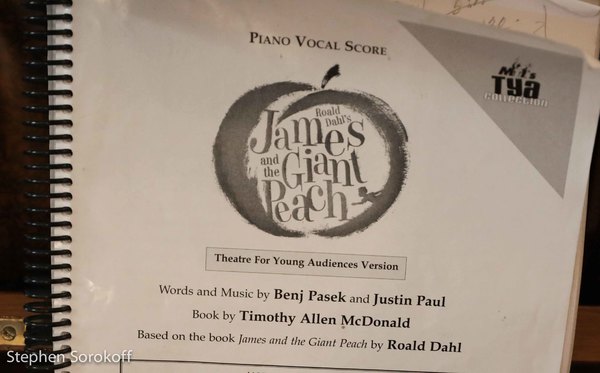 James and the Giant Peach
NiCori Teen Performance Ensemble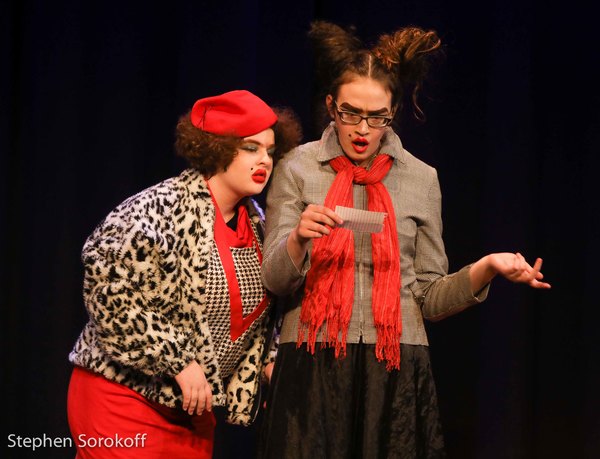 Grace Carlin
& Katherine Heyman
Grace Carlin
,
Zoe Gelman
, Katherine Heyman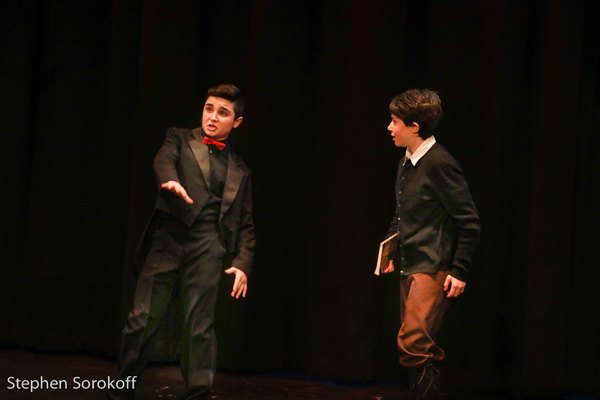 Luke Surretsky &
Zoe Gelman
Luke Surretsky &
Zoe Gelman
Alex Di Filippo
Elizabeth Nucci
,
Zoe Gelman
,
Alex DiFilippo
Nayale Quimis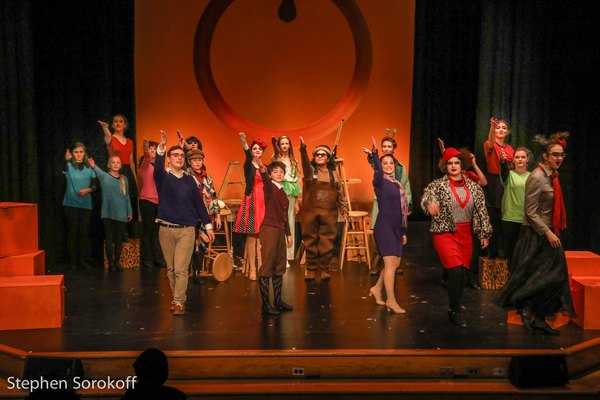 Curtain Call: Lila Hunter, Mia Campisi, Katherine Stelma, Megan Moynahan,
Kevin W. Bergen
, Kathleen Maegher, Kai Midrazo,
Elizabeth Nucci
,
Zoe Gelman
, Jessica Arriaga,
Nayale Quimis
,
Talia Wynzel
, Alex Di Filippo,
Grace Carlin
, Emily Barkin, Olivia Gryzwinski,
Shannon Bretz
, Katherine Heyman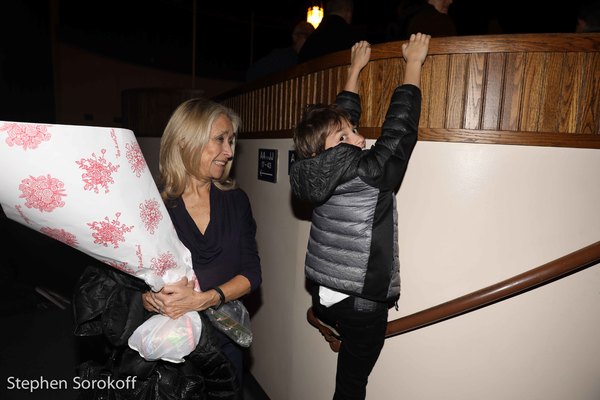 Standing Room Only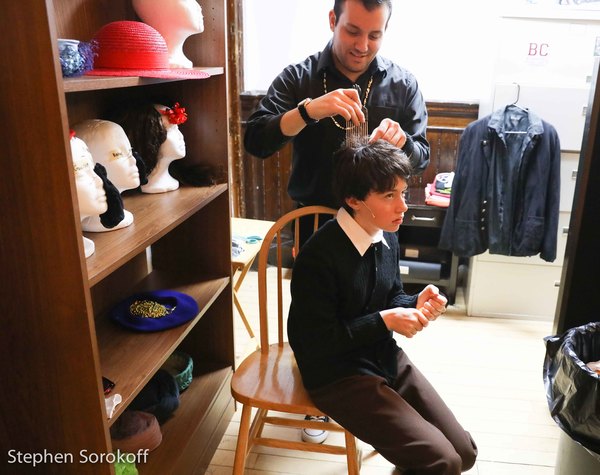 Gary Mastrolia &
Zoe Gelman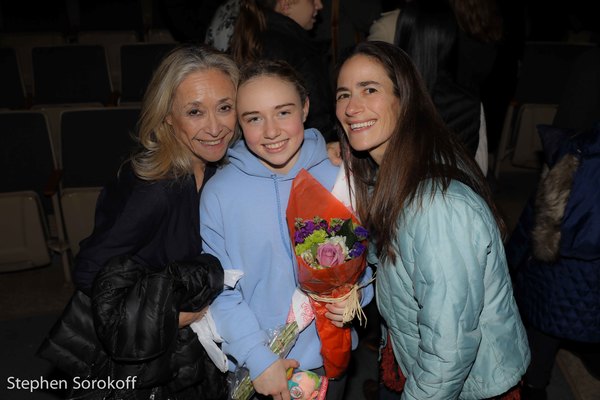 Eda Sorokoff
,
Zoe Gelman
,
Laura Sorokoff Gelman
Zoe Gelman
&
Stephen Sorokoff
Eda Sorokoff
,
Zoe Gelman
,
Stephen Sorokoff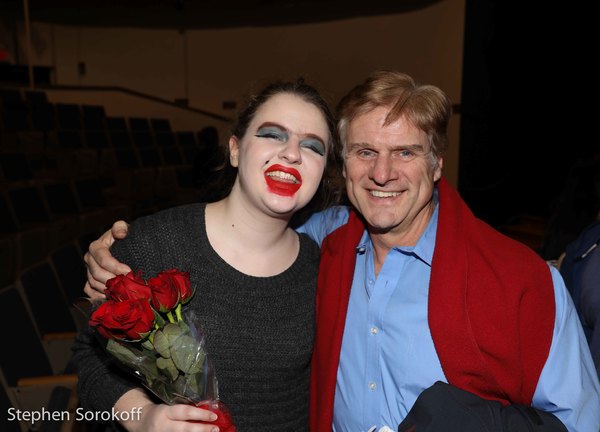 Grace Carlin
&
Tony Carlin
Nicholas Adler
&
Corinna Sowers
-Adler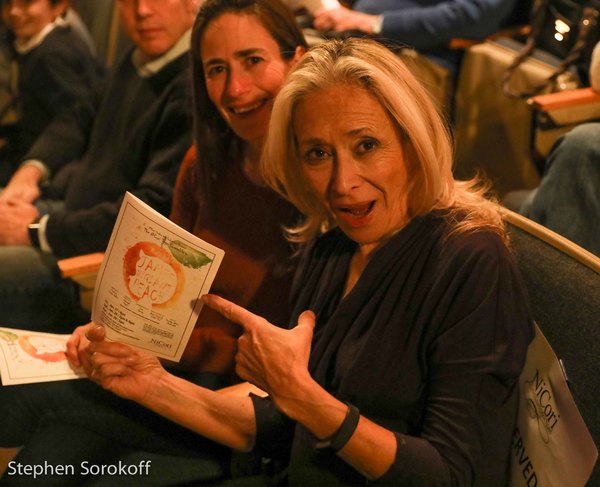 James and the Giant Peach
Corinna Sowers
-Adler
Related Articles