Photo Coverage: Backstage with Robert Cuccioli and the Cast of 'Phantom' at WBT
Robert Cuccioli returned to the title role in Phantom through February 9, 2008 at the Westchester Broadway Theatre. This veteran Broadway actor, who just finished a run of Man of La Mancha at The White Plains Performing Arts Center, was WBT's original title character when Phantom made its New York Premiere at WBT on July 16, 1992, in a record breaking nine-month run.
Kate Rockwell, who appeared on the recent hit television reality show, "Grease: You're The One That I Want," continues in the role of Christine after Phantom took a short holiday-hiatus.
Phantom, with a book by Arthur Kopit and music and lyrics by Maury Yeston, is based on the novel "Phantom of the Opera" by Gaston Leroux. "The story revolves around the central character of a man named Erik, (also known as the Phantom) who was born and raised in the cata­combs under the Paris Opera House. Through a series of circum­stances, he takes on as a pupil a young woman named Christ­ine, who has been a street singer. She has a natural talent and a beauti­ful voice, but she lacks the special training to perform in an Opera company. He agrees to take her on as a student with certain condit­ions, the main one being that she will never see his face. After a lot of hard work she eventually auditions for the company and is not only accepted but is given the oppor­tunity to play a principal part in an Opera. Without realizing it, they fall in love with each other. The rela­tionship becomes obsessive and impossi­ble, leading to a stunning conclusion," explain press notes,
For tickets call 914-592-2222. Groups call 914-592-2225. Performances are Thursdays thru Sundays (with selected Wednesday Matinees & Eves): Wed. and Thurs. Matinee. - Lunch, 11:30am. Show 1pm. Thursday thru Saturday Eve. - Dinner, 6pm. Show, 8pm. Sunday Matinee - Lunch, 12 noon Show, 1:30pm. Sunday Evening - Dinner, 5pm. Show, 7pm.  For more information visit BroadwayTheatre.com

Photos by Linda Lenzi


Sandy Rosenberg and Kate Rockwell

Gary Marachek, Dale Radunz and James Van Trueren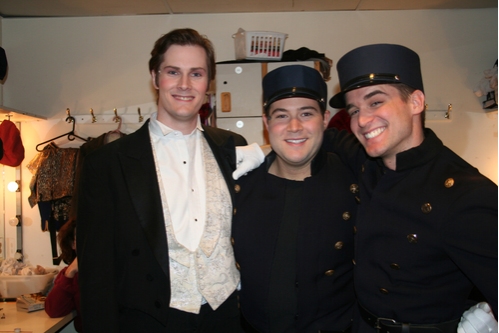 Michael Padgett, Tom Delbello and Travis Nesbitt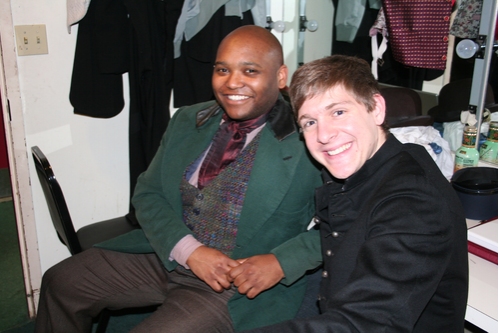 Steven C. Rich and Chris Carter

Josh Fingerhut, Duane McDevitt and Nicholas Davila

Lauren Blackman and Michele McConnell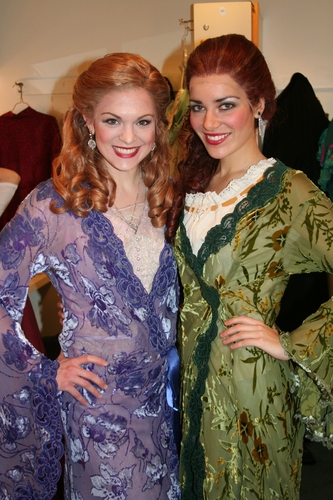 Julie Bell and Jacyn Fain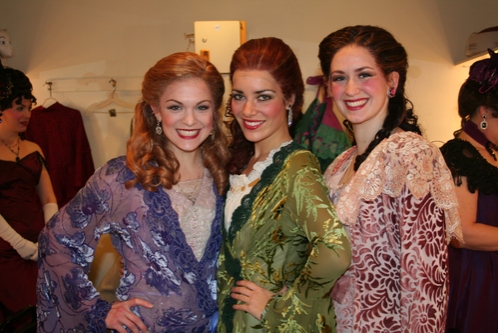 Julie Bell, Jacyn Fain and Ellen Condon