Photo Coverage: Backstage at NINE With Cuccioli at WBT
Westchester Broadway Theatre opened a new production of NINE on February 25, 2010, starring Broadway vet Robert Cuccioli. With music and lyrics by Maury Yeston, book by Arthur Kopit, direction and choreography by Jonathan Stahl, and musical direction by Sue Anderson, the production will run through April 24th, 2010.
NINE is based on Italian director Federico Fellini's classic film "8 ½". Set in early 1960s, the wonderful musical follows a celebrated Film director, Guido Contini, who is suffering from a mid-life crisis and an artistic mentAl Block. He runs off to a Spa in Venice, pursued by a bevy of women all clamoring for his love and attention. Guido finds himself examining his past flawed relationships with the many women who have come through his life and the struggle to act his mature age of 40--as opposed to nine. The original screenplay, on which this musical is based, is said to be auto-biographical of the great film director Federico Fellini himself. The Musical has intriguing flashbacks, sexy song-and-dance numbers, and romance Italian style! The score by Maury Yeston, of PHANTOM fame, is filled with haunting melodies and musically and vocally challenging ensemble singing. The original 1982 production, starring Raul Julia, won eight Drama Desk Awards and five Tony Awards, including best musical and best original score as well as a Best Director nod for Tommy Tune. A 2003 revival of the musical led by Antonio Banderas, won two Tony Awards. An adaptation of the Musical NINE is now a major motion picture starring Daniel Day-Lewis.
Robert Cuccioli, and Glory Crampton who last appeared together at WBT as Erik (the Phantom)
and Christine Dae, the star-crossed lovers, In Kopit/Yeston's critically acclaimed, Phantom, will
star as Guido Contini and Luisa Contini, his disillusioned wife. The lovely ladies in the cast include, Julie Tolivar as Carla, Lauren Blackman as Claudia, Dana Moore as Liliane LaFleur, Emily Zacharias as Guido's mother, Cari Chrisastomou as Sarraghina, Erin O'Neil as Stephanie Necrophorus, Jesmille Darbouze as Our Lady of the Spa, Lanene Charters, Crystal Kellogg, Leah Landau, Natalie Newman, Terry Palasz, Amanda Pulcini, Terry Rakov, Shannon Lea Smith, Haley Swindal and Karen Webb.
The winning production team includes Michael Bottari and Ronald Case (Scenic and Costume Design) Andrew Gmoser (Lighting Designer), Jon Hatton (Sound Designer), Steve Loftus (Set Construction), Victor Lukas (Production Stage Manager & Properties
Design), and Ron Rogell (Assistant Stage Mgr.)
For tickets and more information, call (914)-592-2222 or visit www.BroadwayTheatre.com. 
Photo Credit: Linda Lenzi


Robert Cuccioli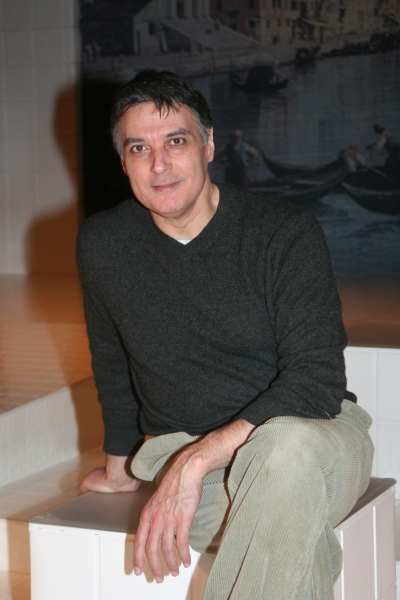 Robert Cuccioli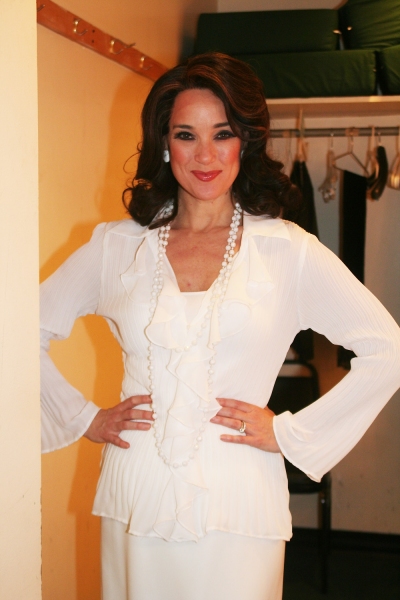 Glory Crampton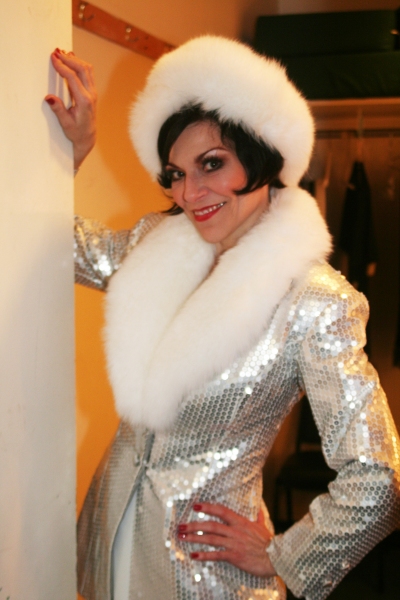 Dana Moore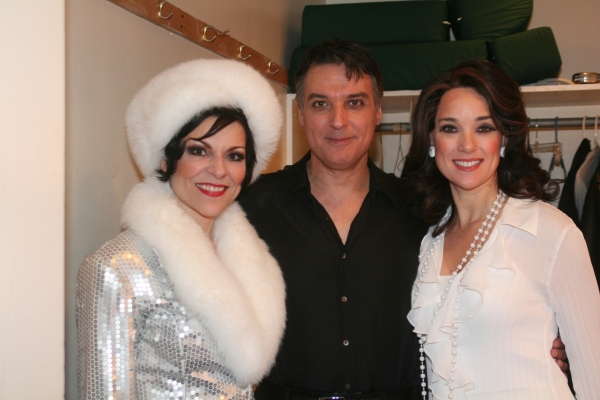 Dana Moore, Robert Cuccioli and Glory Crampton

Dana Moore, Robert Cuccioli and Glory Crampton

Lauren Blackman and Julie Tolivar

Lauren Blackman and Julie Tolivar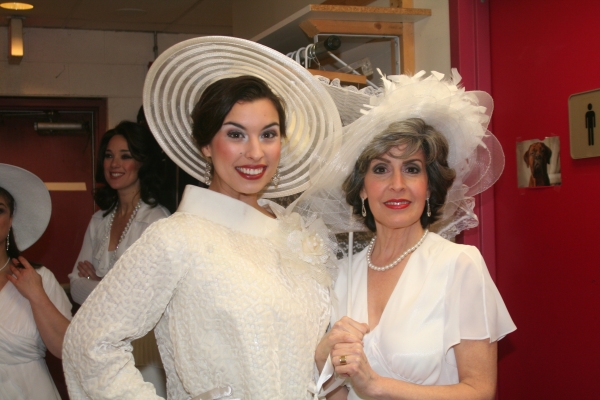 Erin O'Neil and Emily Zacharias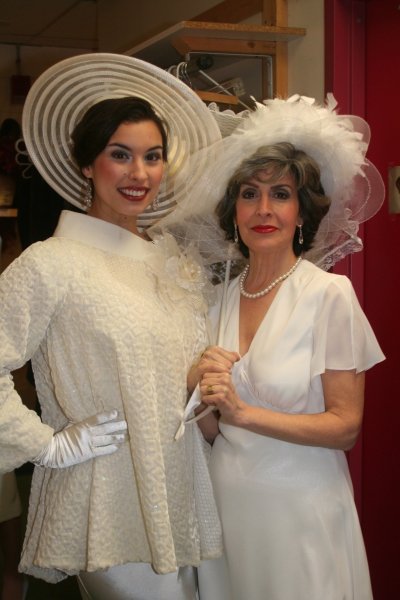 Erin O'Neil and Emily Zacharias

Haley Swindal and Terry Palasz

Haley Swindal and Terry Palasz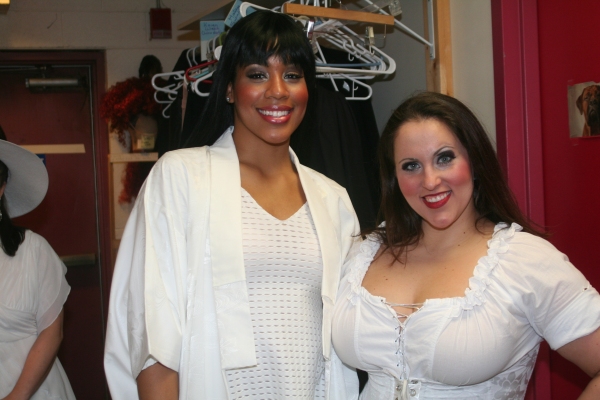 Jesmille Darbouze and Cari Christostomou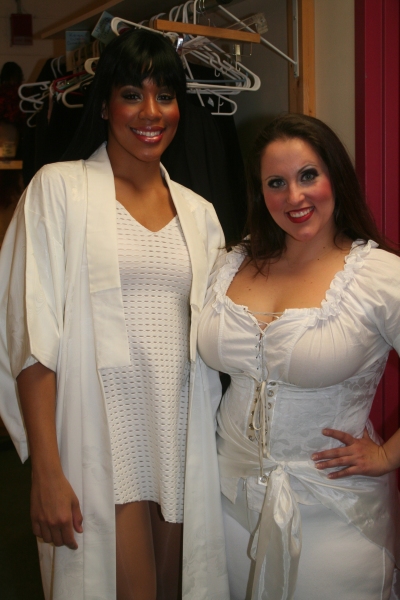 Jesmille Darbouze and Cari Christostomou

Shannon Lea Smith and Lanene Charters

Shannon Lea Smith and Lanene Charters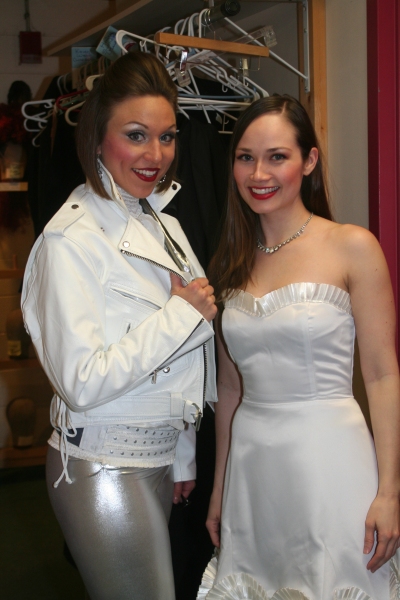 Karen Webb and Natalie Newman

Karen Webb and Natalie Newman

Nolan Muna and Amanda Pulcini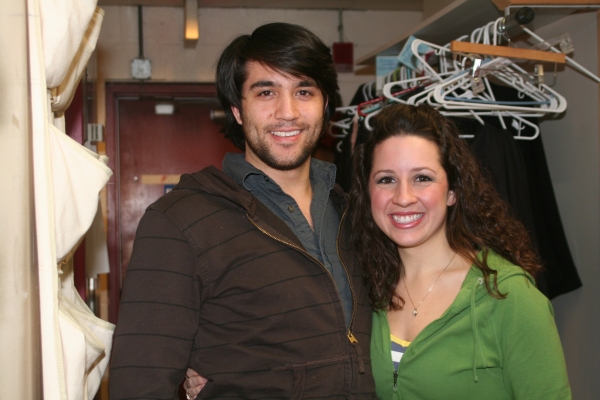 Nolan Muna and Amanda Pulcini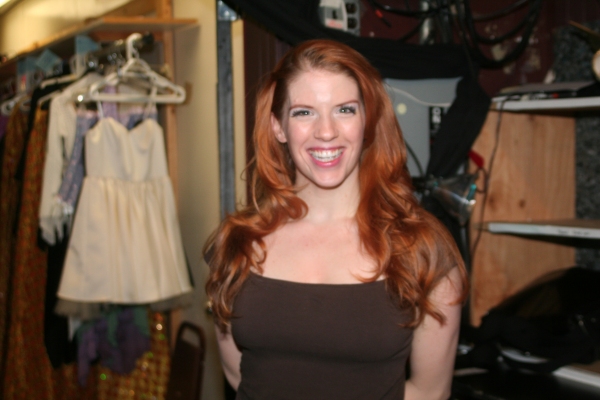 Leah Landau

Leah Landau

Victor Lukas (Production Stage Manager) and Ron Rogell (Assistant Stage Manager)

Victor Lukas and Ron Rogell

Victor Lukas, Amanda Stuart (Properties Mistress) and Ron Rogell