Photos: BROADWAY KIDS CARE Present the 'Knitting Project'
Broadway Kids Care (BKC), the organization of theater kids for kids (and others) will be donating scarves they've knit for their second annual "Knitting Project", BroadwayWorld checked in with the talented young performers as they showed off their colorful creations!
Their creations will be donated to the residents of the Lillian Booth Actors' Home as well as residents of Freedom House NYC, a New York City shelter for disabled women and children who are victims of domestic violence. The project will be ongoing through January 2009.
"Nothing is sadder than to see someone cold during this time of year," said Gabby Malek, Chair of the Children's Committee. "Broadway Kids Care wants to share some of the warmth from our hearts, by donating handmade scarves and collecting coats for those in need."
Later this winter, the children will also perform a special holiday concert at The Actors' Home, where they will be distributing the scarves.
Broadway Kids Care was founded in 2007 by Kelly Gonda, President of East of Doheny as a way to bring together children from current and past Broadway shows while allowing them the opportunity to perform community service. During its brief history, BKC's members have participated in a variety of charitable works including: creating Halloween and Easter baskets for the children of Freedom House NYC, knitting scarves for the residents at the Lillian Booth Actor's Home, making peace/friendship bracelets for the troops in Iraq, creating hats for children undergoing chemotherapy at the Morgan Stanley Children's Hospital and raising money for the UNICEF / Pampers One Pack=One Vaccine Program, among other projects.
BKC's dream is to become a nationwide organization, and ultimately, a global one.
For more information about Broadway Kids Care, visit their website at www.bwaykidscare.com.
Photos by the BWW Staff.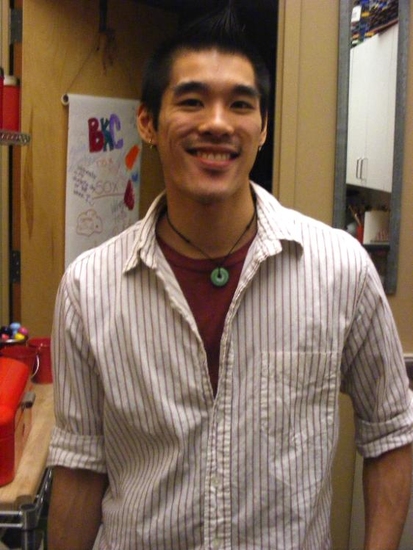 Chris Kong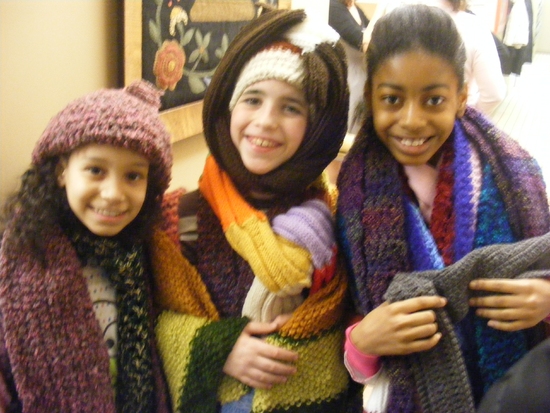 Laurissa Romain (South Pacific), Trevor Braun (The Little Mermaid), and Nia Imani Hunter (The Lion King)

This 'Broadway Kid' has the look!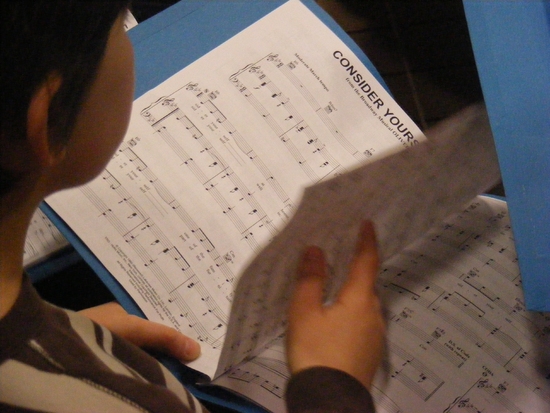 Music to learn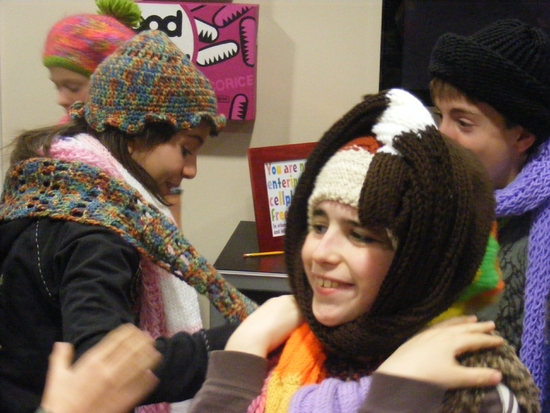 Trevor Braun

Rehearsing the songs

Pink is her color

Work it!

Learning the score

Chris Kong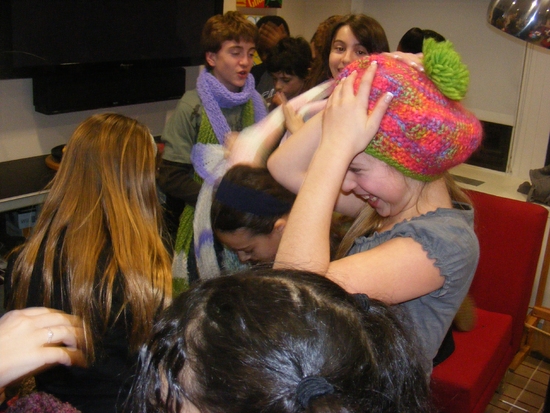 'Does anybody still wear a...a hat?'

Broadway Kids Style!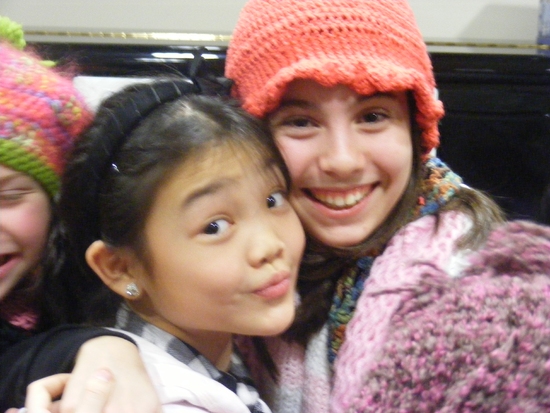 Two cuties!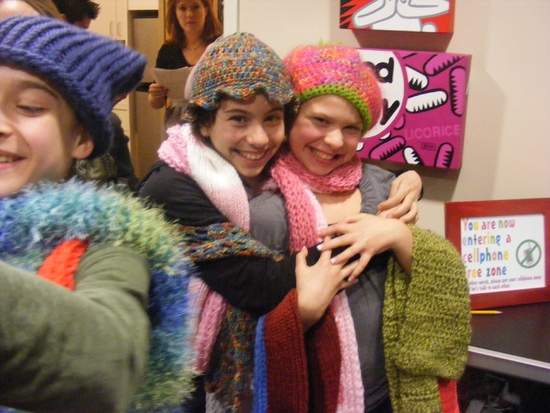 Nothing like hangin' with friends!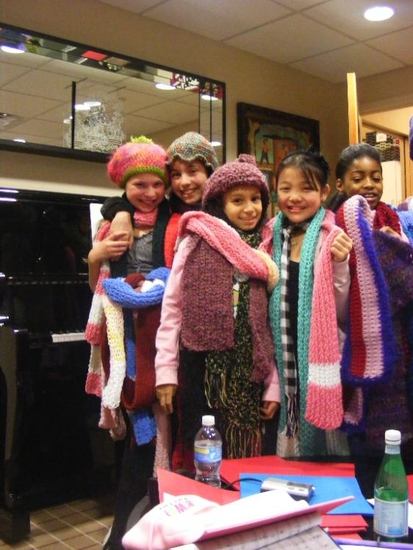 Lookin' good!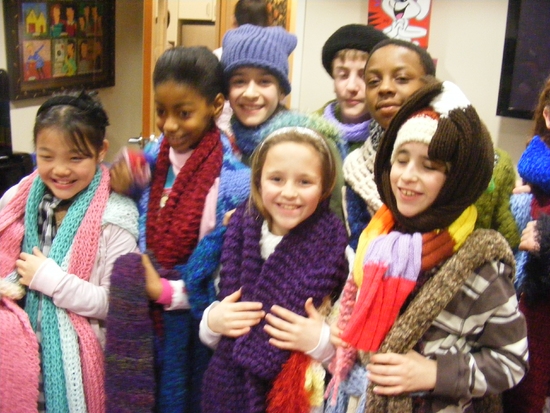 The Broadway Kids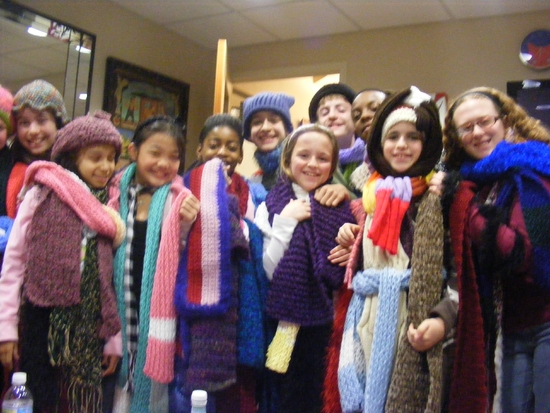 Broadway Kids Care!