Click Here for More Articles on BLOODY BLOODY ANDREW JACKSON
Photo Coverage: BLOODY BLOODY ANDREW JACKSON Meets the Press
BLOODY BLOODY ANDREW Jackson will begin performances on Broadway at the Bernard Jacobs Theatre (242 W. 45th Street) on September 20, 2010 and officially open on October 13, 2010. Today, the cast met the press and treated them to a performance. BroadwayWorld was on hand and brings you photo coverage below.
In BLOODY BLOODY ANDREW JACKSON, rising star Benjamin Walker reprises his role as America's first political maverick. A.J. kicked British butt, shafted the Indians and smacked down the Spaniards all in the name of these United States-who cares if he didn't have permission? An exhilarating and white-knuckled look at one of our nation's founding rock stars, BLOODY BLOODY ANDREW JACKSON recreates and reinvents the life of "Old Hickory," from his humble beginnings on the Tennessee frontier to his days as our seventh Commander-in-Chief. It also asks the question, is wanting to have a beer with someone reason enough to elect him? What if he's really, really hot?
Walker will be joined on Broadway by original cast members James Barry, Greg Hildreth, Jeff Hiller, Lucas Near-Verbrugghe, Ben Steinfeld, Maria Elena Ramirez, Kate Cullen Roberts and Emily Young.
Tickets are now available on Telecharge.com or by calling 212-239-6200. The show will play: Monday at 7, Tuesday at 7, Thursday at 7, Friday at 8, Saturday at 2 & 8, and Sunday at 2 & 7.
The Public Theater (Artistic Director Oskar Eustis; Executive Director Andrew D. Hamingson), is teaming with Hair producers Jeffrey Richards and Jerry Frankel, alongside producers Scott M. Delman, Stewart F. Lane, Bonnie Comely, and Susan Gallin/Mary Lu Roffe to bring this critically acclaimed rock musical to Broadway.
A co-production with Center Theatre Group and in association with Les Freres Corbusier, BLOODY BLOODY ANDREW JACKSON is written and directed by Alex Timbers and features music & lyrics by Michael Friedman. Benjamin Walker, critically acclaimed for his portrayal of Andrew Jackson, will reprise his performance for the Broadway run.
Following a sold-out run at Public LAB in 2009, BLOODY BLOODY ANDREW JACKSON returned to The Public for a full main stage production and opened to acclaimed reviews on April 6. It received an Outer Critics Circle Award for Outstanding Off-Broadway Musical, a Drama Desk Award for Best Book of a Musical and a Broadway.com Audience Award for Favorite Off-Broadway Musical. When the show closed on June 27 after three extensions, BLOODY BLOODY ANDREW JACKSON was the second highest grossing show in The Public Theater's downtown history.
A complete original cast album from Sh-K-Boom/Ghostlight Records, produced by Kurt Deutsch and Dean Sharenow, will be released September 21st. The album will include hits like "Populism, Yea, Yea," "Rock Star," "I'm Not That Guy," and "The Hunters of Kentucky."
The design team for BLOODY BLOODY ANDREW JACKSON will again feature scenic design by Donyale Werle, costume design by Emily Rebholz, lighting design by Justin Townsend, sound design by Bart Fasbender, and choreography by Danny Mefford.
For more information, visit http://bloodybloodyandrewjackson.com/
Photo Credit: Monica Simoes


Jeffery Richards, Alex Timbers & Andy Hamingson

Alex Timbers

Benjamin Walker

Benjamin Walker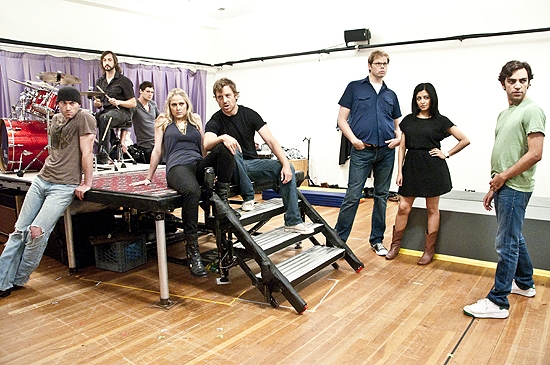 The cast of Bloody Bloody Andrew Jackson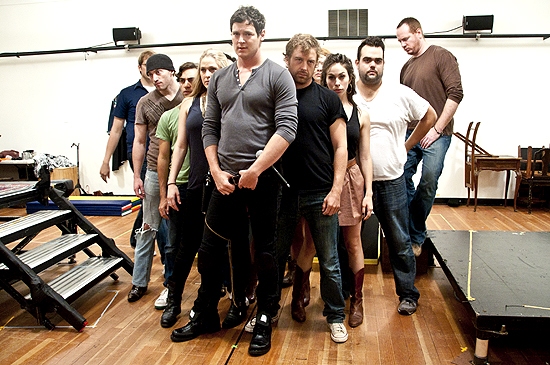 The cast of Bloody Bloody Andrew Jackson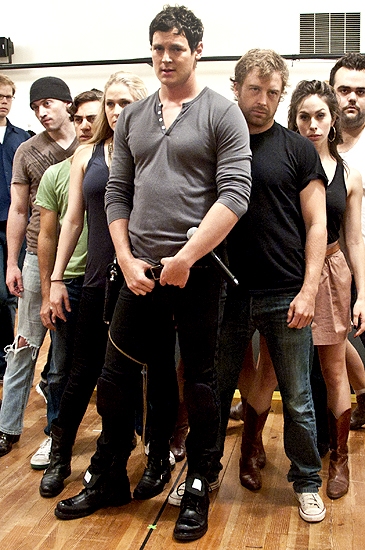 The cast of Bloody Bloody Andrew Jackson

The cast of Bloody Bloody Andrew Jackson

Benjamin Walker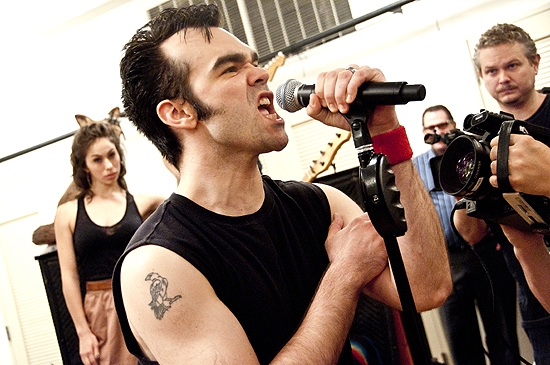 James Barry

Emily Young

Emily Young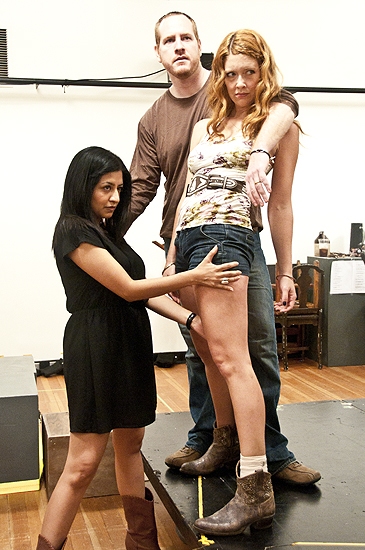 Maria Elena Ramirez, Darren Goldstein & Nadia Quinn

The cast of Bloody Bloody Andrew Jackson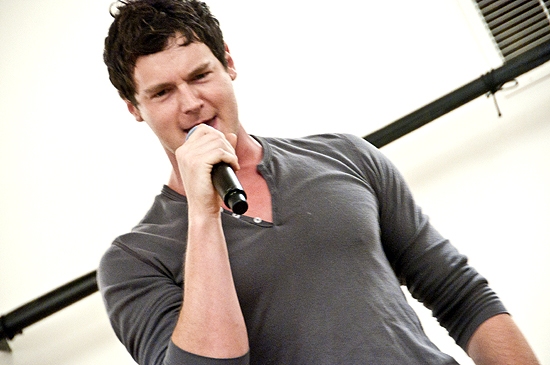 Benjamin Walker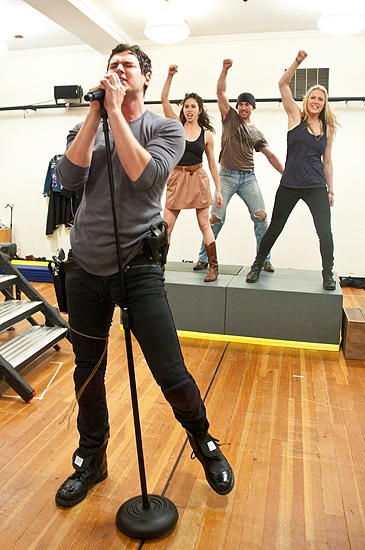 Benjamin Walker

Benjamin Walker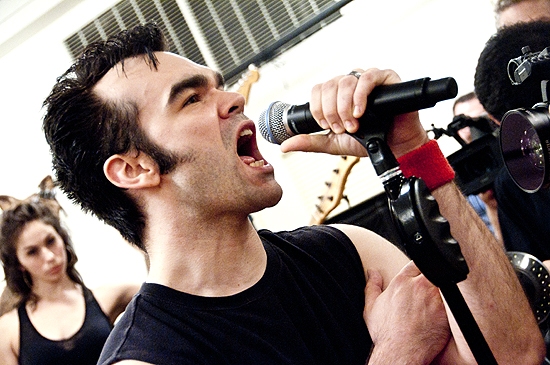 James Barry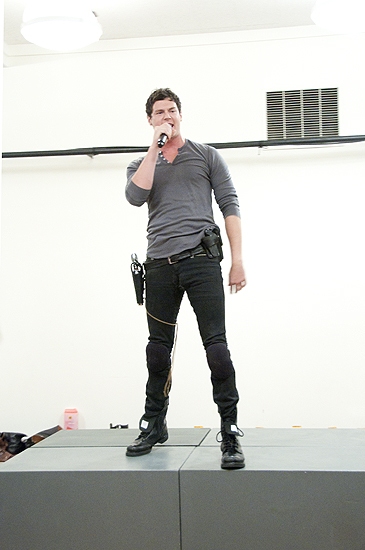 Benjamin Walker

Benjamin Walker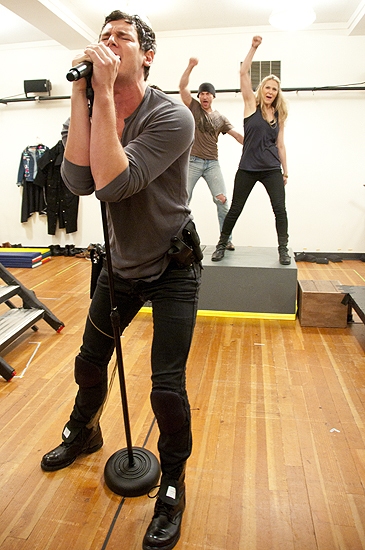 Benjamin Walker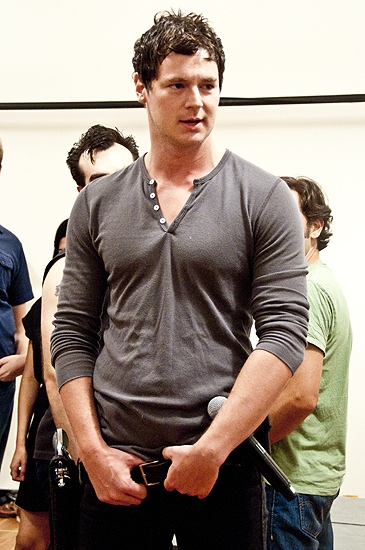 Benjamin Walker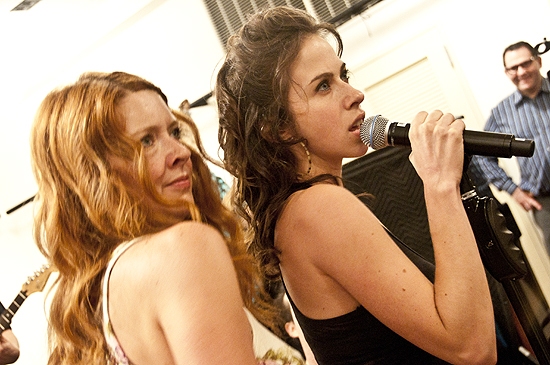 Nadia Quinn & Emily Young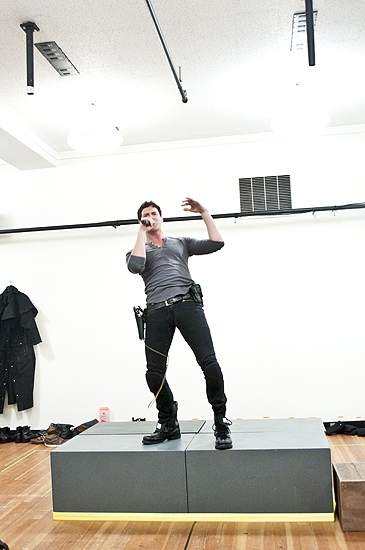 Benjamin Walker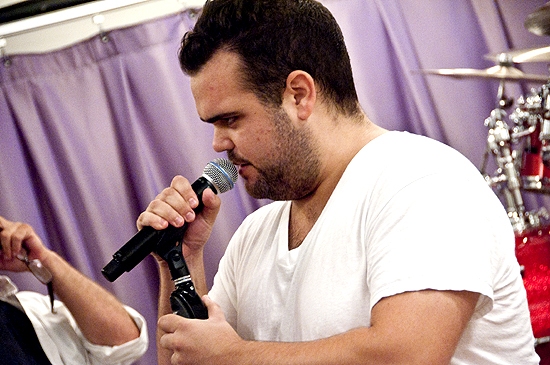 Greg Hildreth

The cast of Bloody Bloody Andrew Jackson

The cast of Bloody Bloody Andrew Jackson

Emily Young, Kate Cullen Roberts, Benjamin Walker, Nadia Quinn & Maria Elena Ramirez

Alex Timbers, Benjamin Walker & Michael Friedman

Benjamin Walker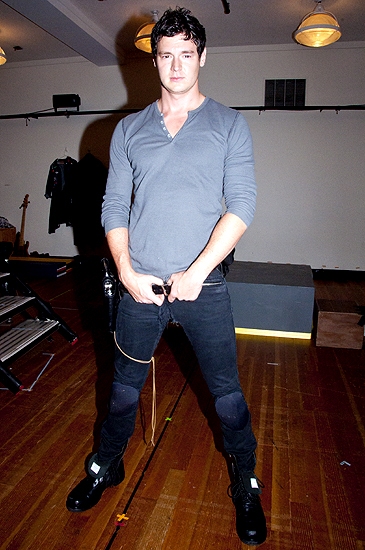 Benjamin Walker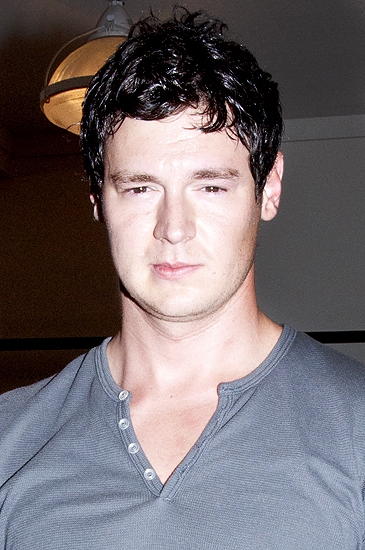 Benjamin Walker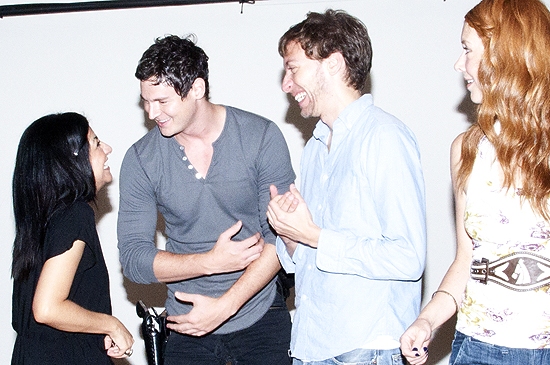 Maria Elena Ramirez, Benjamin Walker, Michael Friedman & Nadia Quinn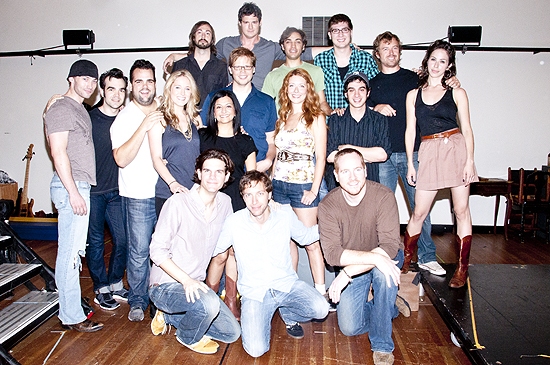 The cast of Bloody Bloody Andrew Jackson

Related Articles

At a young age Monica Simoes became a fan of the stage forever. She always dreamt of being a part of theatrical magic. However, those (read more...)