Photo Coverage: BC/EFA Flea Market 2016 Celebrity Autograph Table
Broadway enthusiasts and stars alike flocked to New York City's famed theatre district Sunday for the 30th Annual Broadway Flea Market & Grand Auction (#broadwayflea), produced by and benefiting Broadway Cares/Equity Fights AIDS.The biggest day of the year for Broadway fans celebrated all things theatre with offerings of unique Broadway treasures, unforgettable theatrical experiences and more than 70 stars. BroadwayWorld.com was on hand for the day and captured all of the celebrities as they signed autographs in the BC/EFA photo booth. Check out the Merchandise Tables, here.
Broadway Cares/Equity Fights AIDS is one of the nation's leading industry-based, nonprofit AIDS fundraising and grant-making organizations. By drawing upon the talents, resources, and generosity of the American theatre community, since 1988 BC/EFA has raised more than $285 million for essential services for people with AIDS and other critical illnesses across the United States.
Broadway Cares/Equity Fights AIDS is the major supporter of the social service programs at The Actors Fund, including the HIV/AIDS Initiative, the Phyllis Newman Women's Health Initiative and the Al Hirschfeld Free Health Clinic. Broadway Cares also awards annual grants to more than 450 AIDS and family service organizations in all 50 states.
For more information, visit broadwaycares.org
Photos by Linda Lenzi

Shahadi Wright Joseph and Carolee Carmello

Maddie Baillio and Shahadi Wright Joseph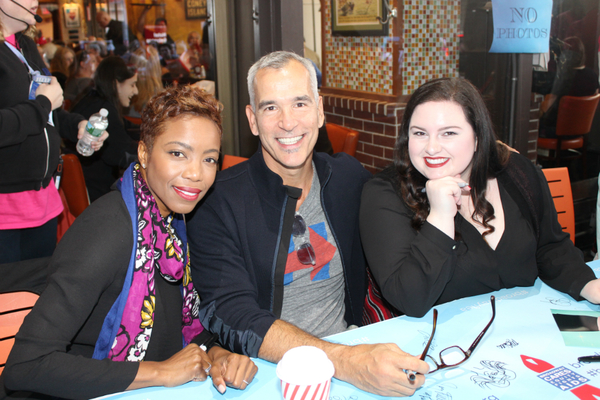 Heather Headley, Jerry Mitchell and Maddie Baillio

Heather Headley, Jerry Mitchell and Maddie Baillio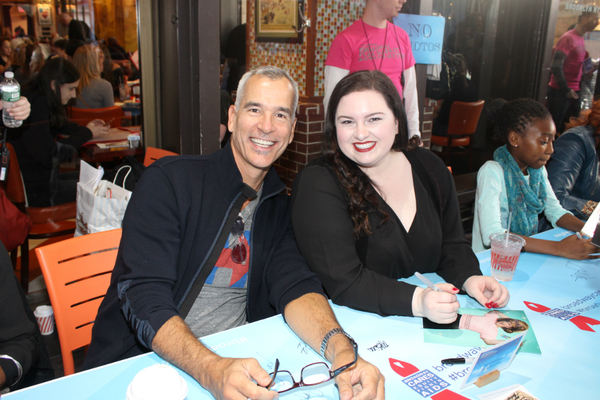 Jerry Mitchell and Maddie Baillio

Mandy Gonzalez and Javier Munoz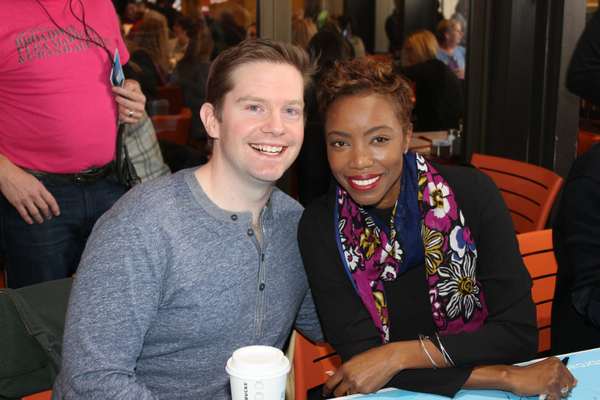 Rory O'Malley and Heather Headley

Will Chase

Will Chase and Adrienne Warren

Adrienne Warren and Jordan Donica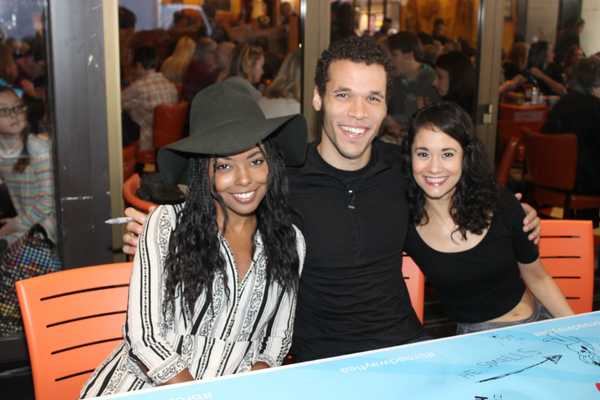 Adrienne Warren, Jordan Donica and Ali Ewoldt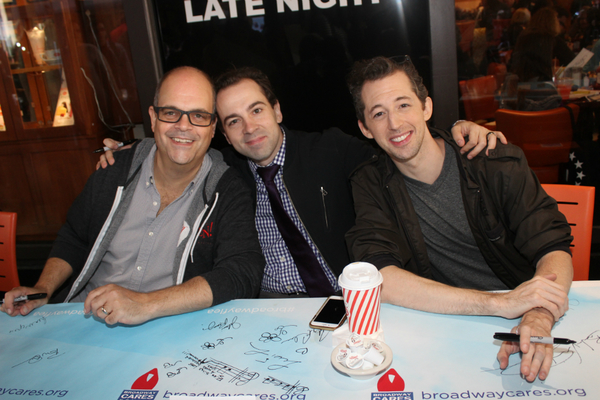 Brad Oscar, Rob McClure and Josh Grisetti

Brad Oscar, Rob McClure and Josh Grisetti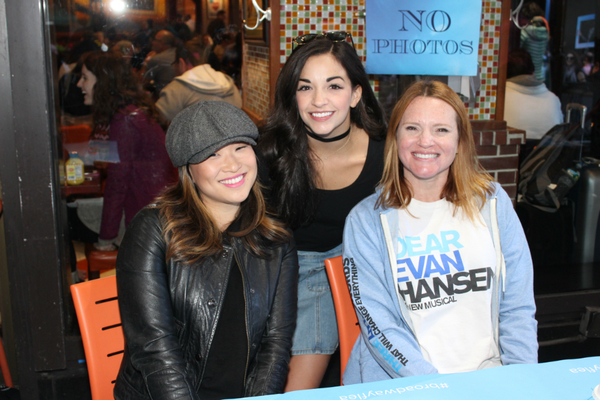 Jenna Ushkowitz, Ana Villafane, and Jennifer Laura Thompson

Rachel Bay Jones

Jennifer Laura Thompson and Rachel Bay Jones

Jennifer Laura Thompson

Jenna Ushkowitz, Jennifer Laura Thompson and Rachel Bay Jones

Jenna Ushkowitz

Jason Danieley and Jenna Ushkowitz

Jason Danieley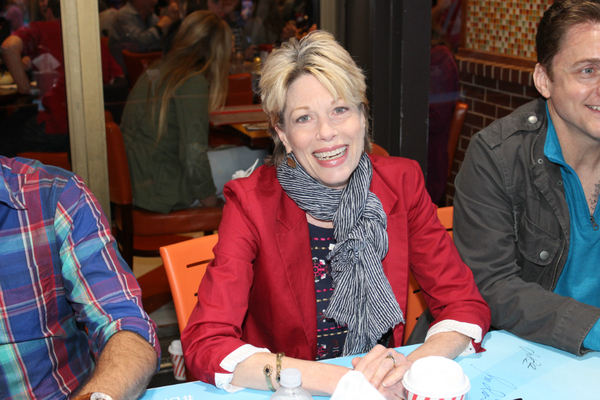 Marin Mazzie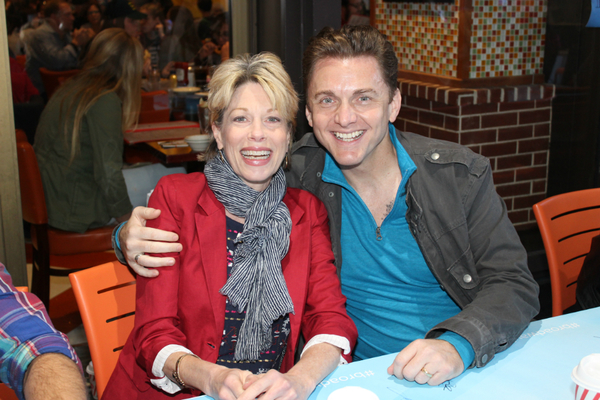 Marin Mazzie and Jason Danieley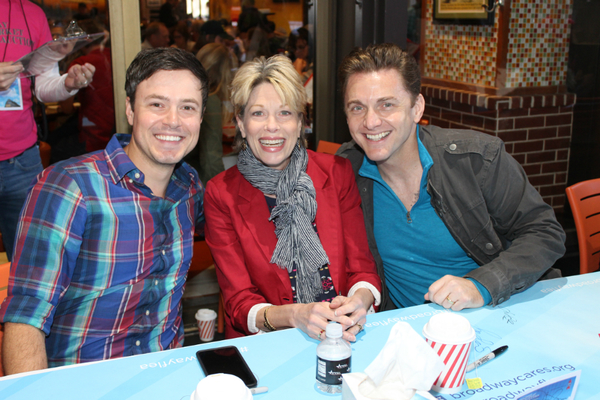 Aaron C. Finley, Marin Mazzie and Jason Danieley

Aaron C. Finley and Marin Mazzie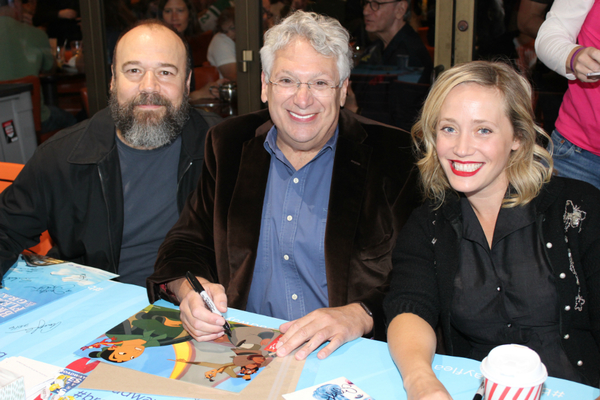 Danny Burstein, Harvey Fierstein and Haven Burton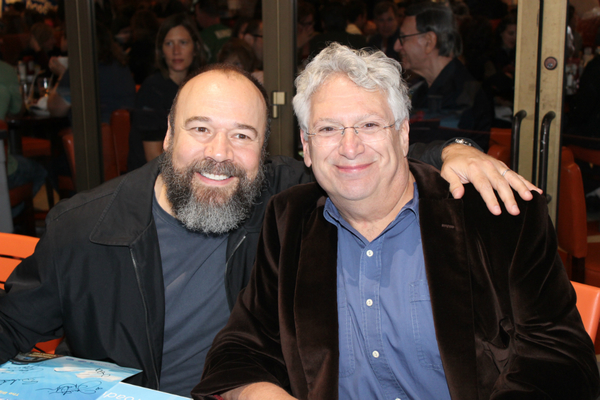 Danny Burstein and Harvey Fierstein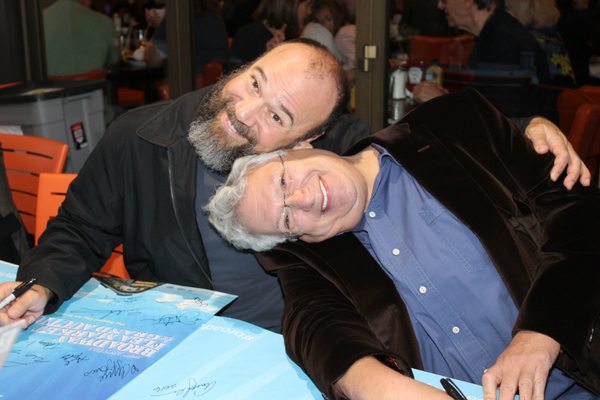 Danny Burstein and Harvey Fierstein

Aaron C. Finley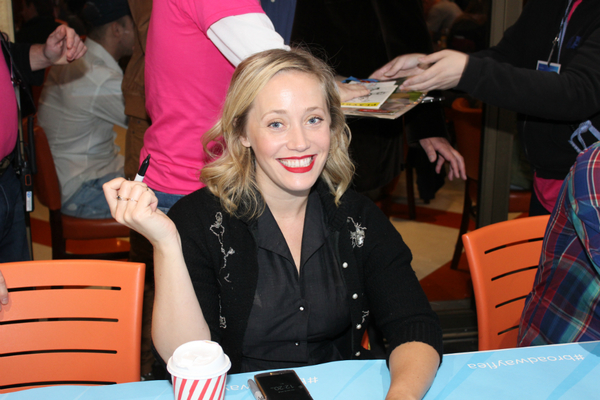 Haven Burton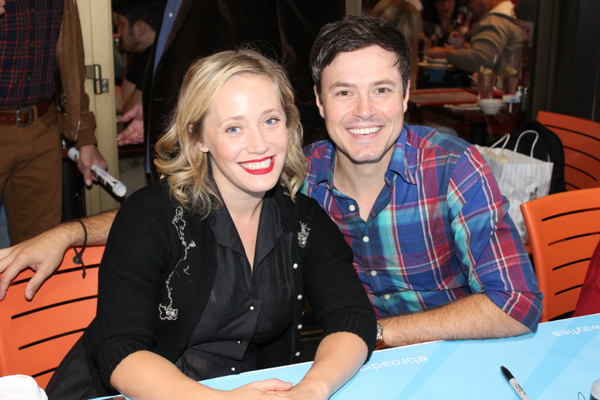 Haven Burton and Aaron C. Finley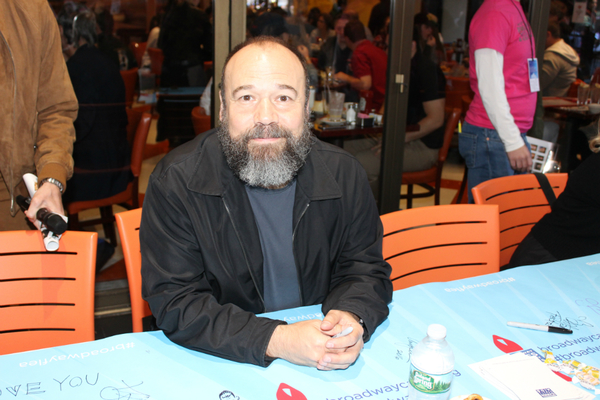 Danny Burstein

Jim Caruso, Tom Viola and Danny Burstein

Joel Grey

Joel Grey and Jim Caruso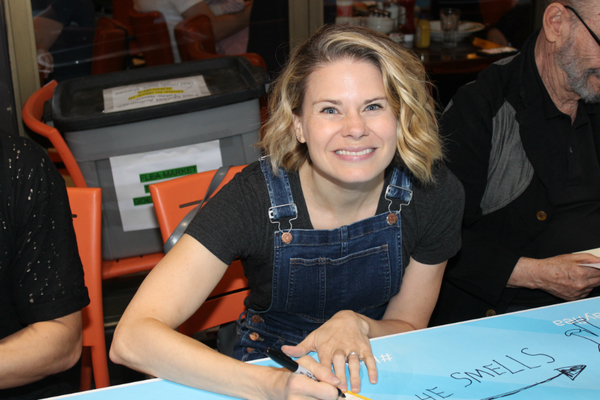 Celia Keenan-Bolger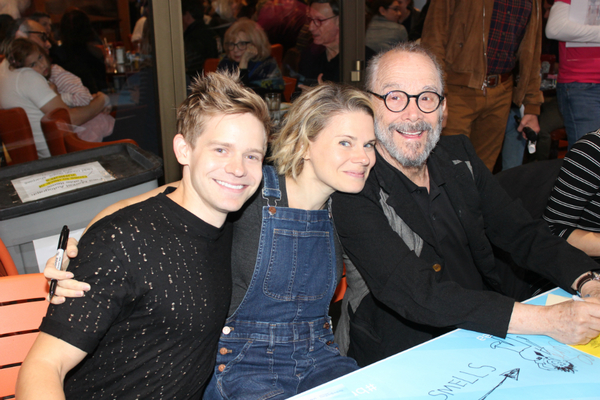 Andrew Keenan-Bolger, Celia Keenan-Bolger and Joel Grey

Andrew Keenan-Bolger and Celia Keenan-Bolger

Andrew Keenan-Bolger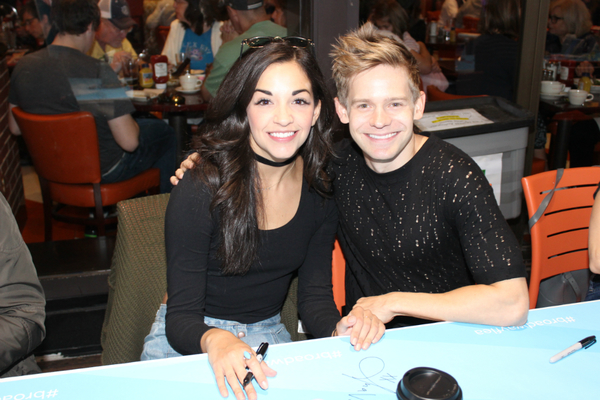 Ana Villafane and Andrew Keenan-Bolger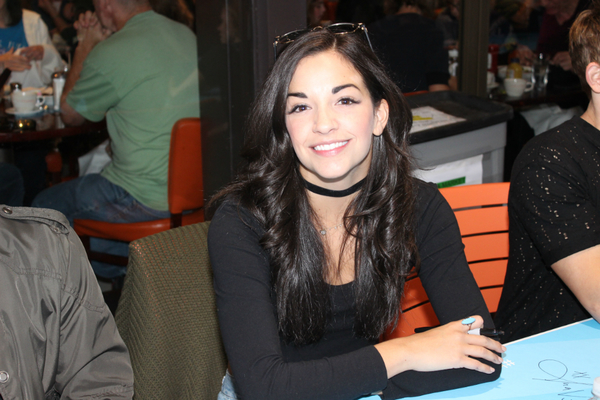 Ana Villafane

Brandon Victor Dixon and Ana Villafane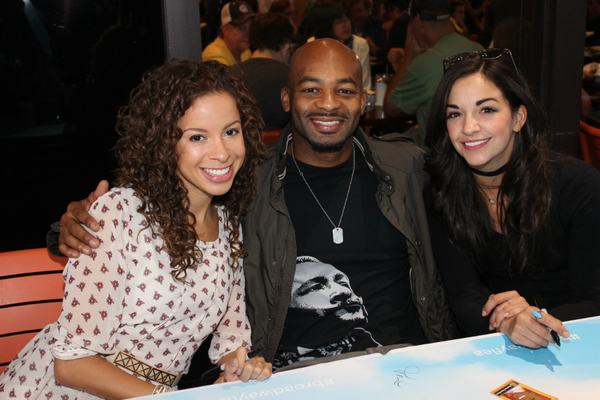 Lexi Lawson, Brandon Victor Dixon and Ana Villafane

Brandon Victor Dixon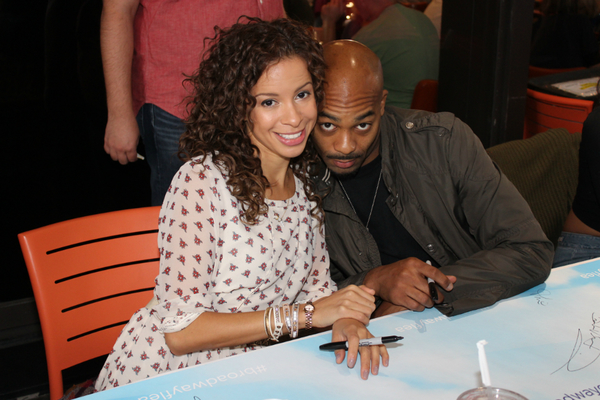 Lexi Lawson and Brandon Victor Dixon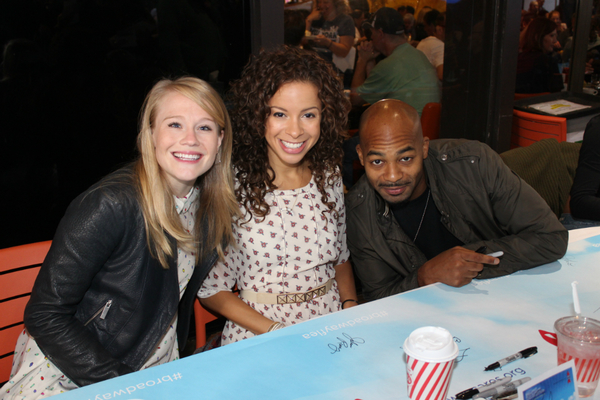 Carrie St. Louis, Lexi Lawson and Brandon Victor Dixon

Lexi Lawson

Carrie St. Louis and Lexi Lawson

Carrie St. Louis

Jennifer DiNoia

Jennifer DiNoia and Carrie St. Louis

Corey Cott

Judy Kaye and Corey Cott

Ben Jacoby, Judy Kaye and Corey Cott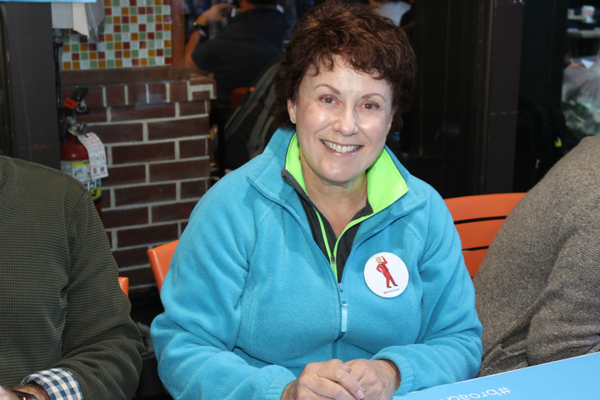 Judy Kaye

Ben Jacoby and Judy Kaye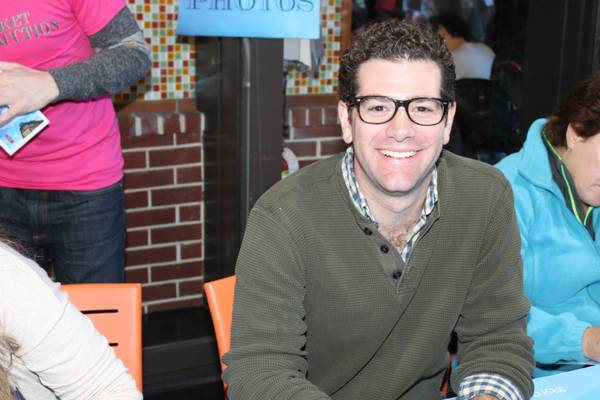 Ben Jacoby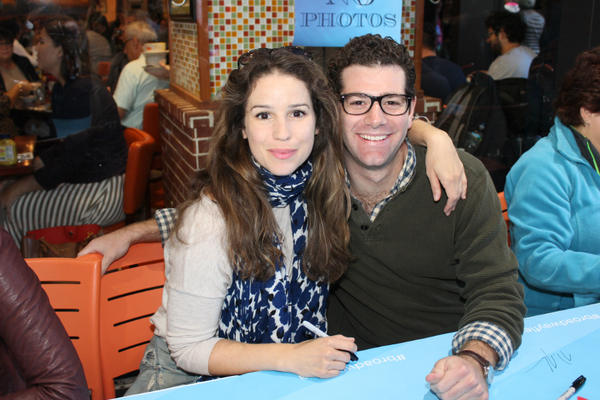 Chilina Kennedy and Ben Jacoby

Chilina Kennedy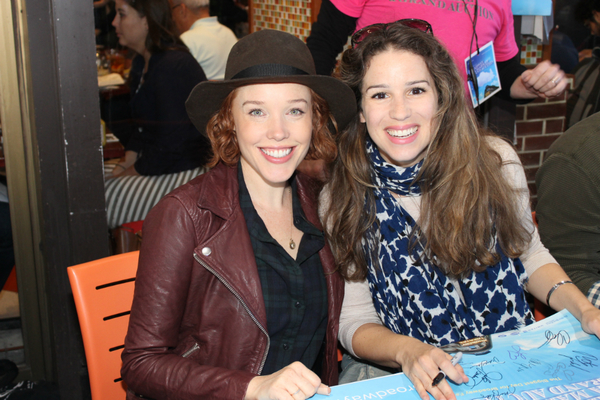 Jessica Keenan Wynn and Chilina Kennedy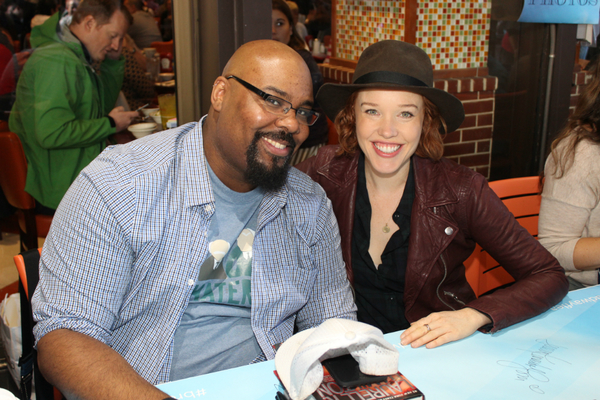 James Monroe Iglehart and Jessica Keenan Wynn

Courtney Reed, James Monroe Iglehart and Jessica Keenan Wynn

James Monroe Iglehart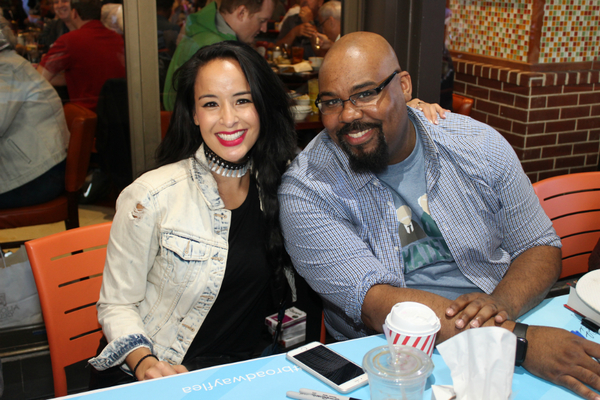 Courtney Reed and James Monroe Iglehart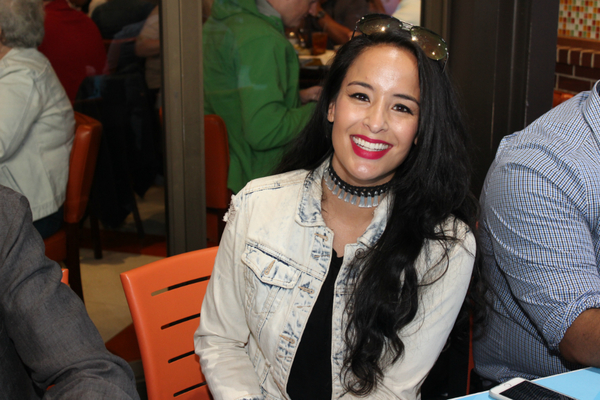 Courtney Reed

Lesli Margherita, John Glover and Courtney Reed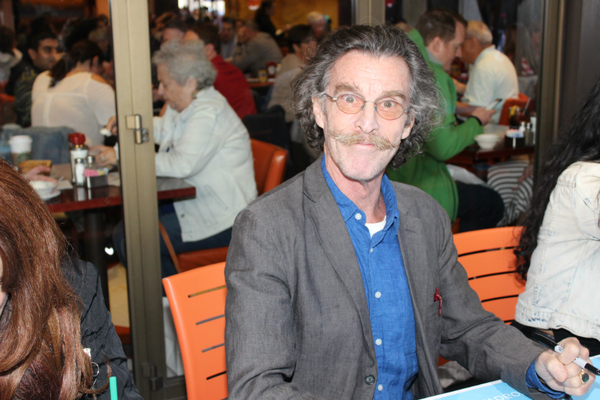 John Glover

Ann Harada and Lesli Margherita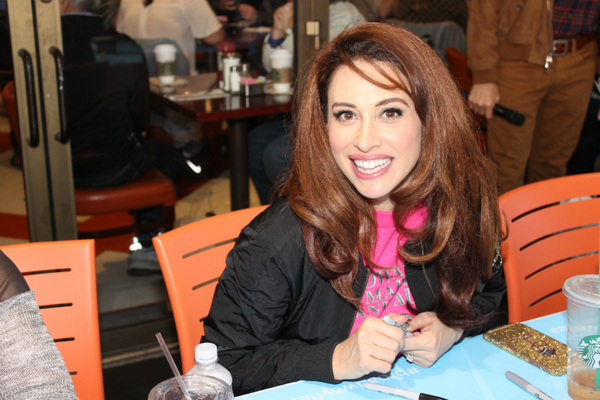 Lesli Margherita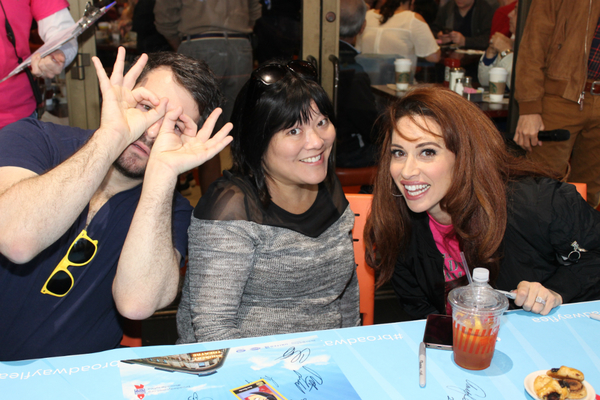 Alex Brightman, Ann Harada and Lesli Margherita

Ann Harada

Alex Brightman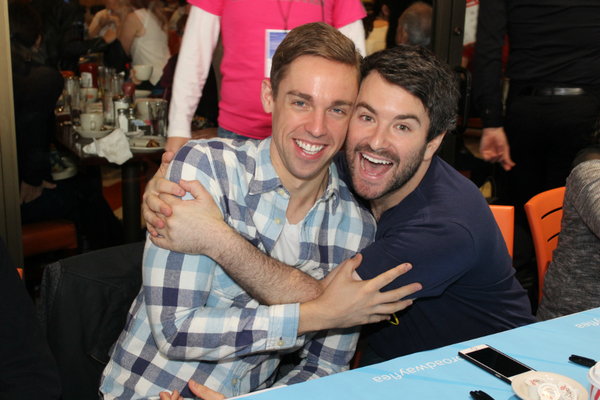 Nic Rouleau and Alex Brightman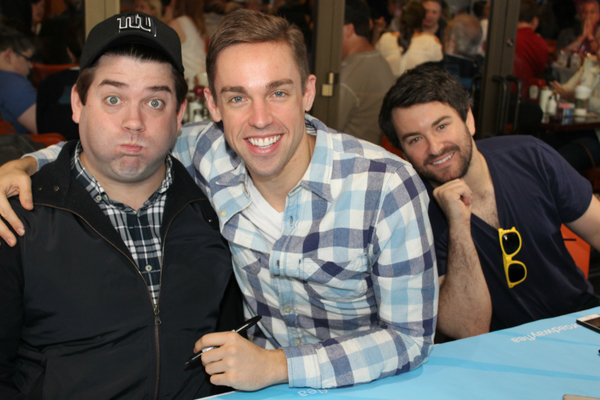 Christopher John O'Neill, Nic Rouleau and Alex Brightman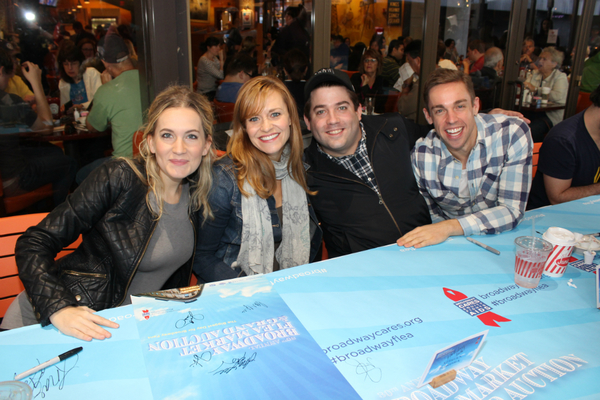 Lora Lee Gaynor, Megan Sikora, Christopher John O'Neill and Nic Rouleau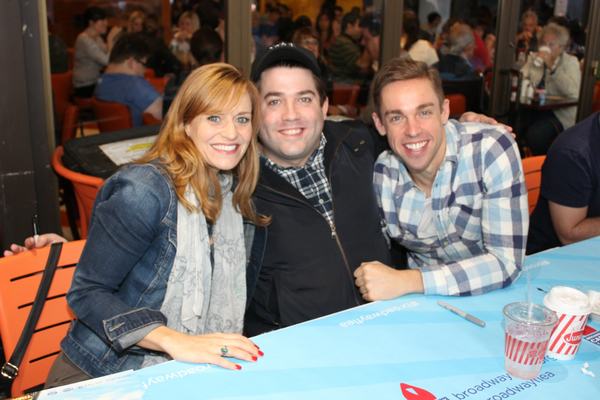 Megan Sikora, Christopher John O'Neill and Nic Rouleau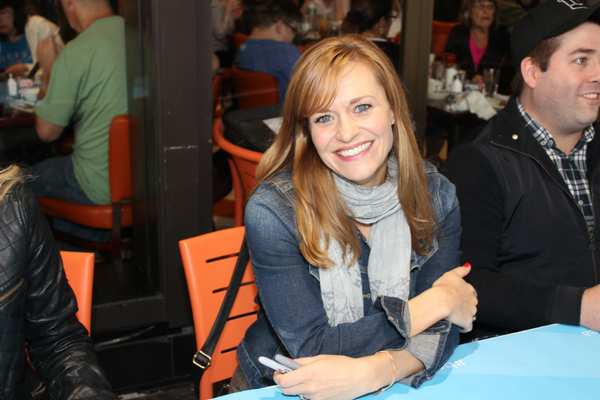 Megan Sikora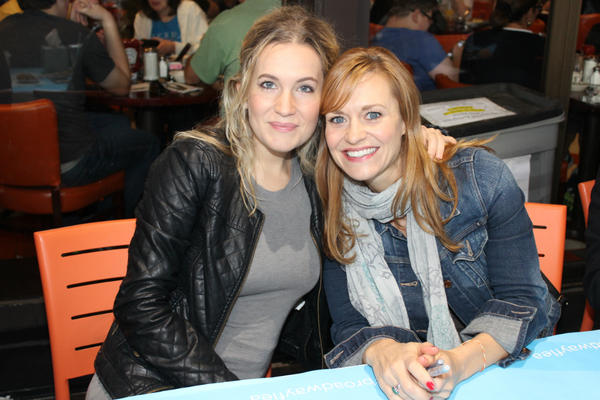 Lora Lee Gaynor and Megan Sikora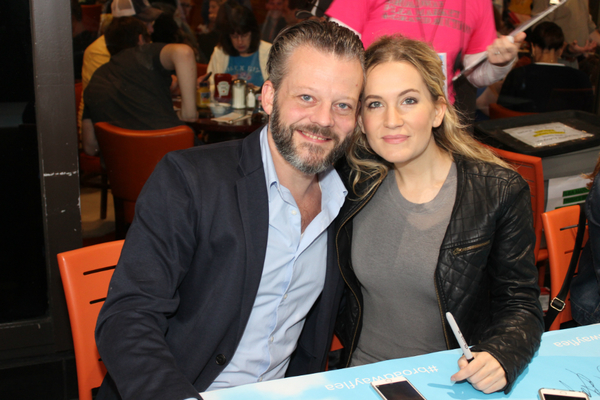 Jeremy Kushnier and Lora Lee Gaynor

Jeremy Kushnier

Jelani Remy and Jeremy Kushnier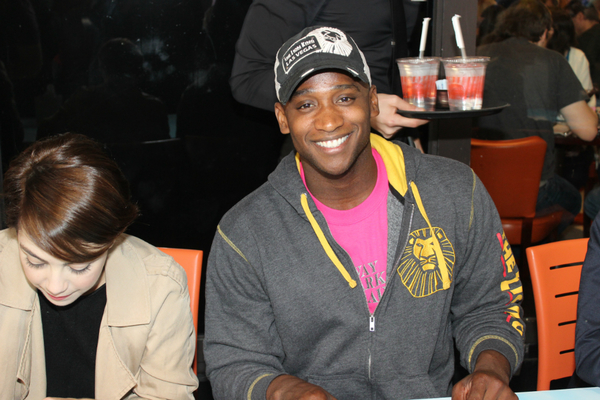 Jelani Remy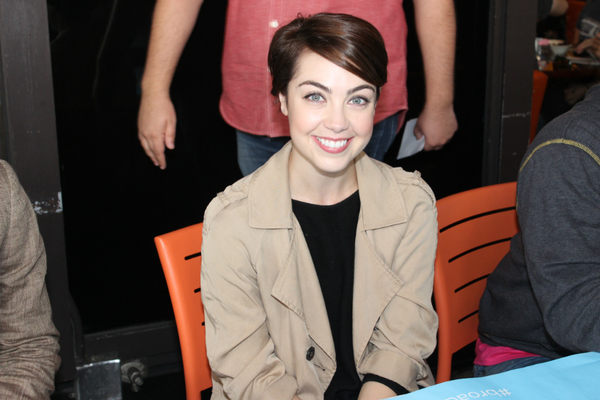 Leanne Cope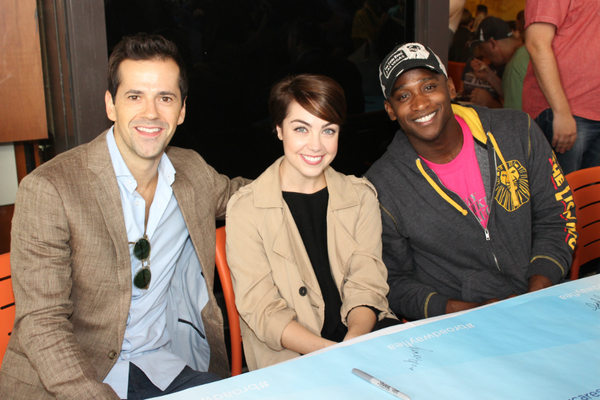 Robert Fairchild, Leanne Cope and Jelani Remy

Robert Fairchild and Leanne Cope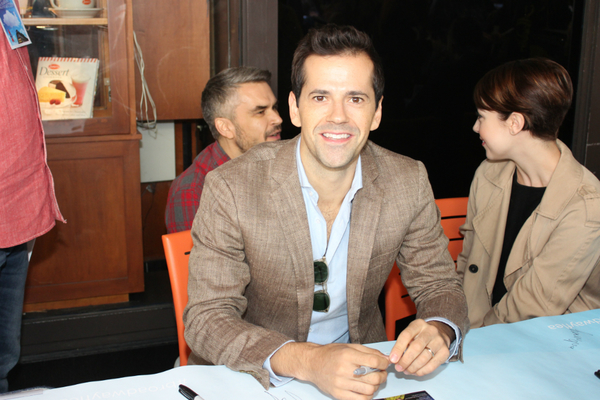 Robert Fairchild

Max von Essen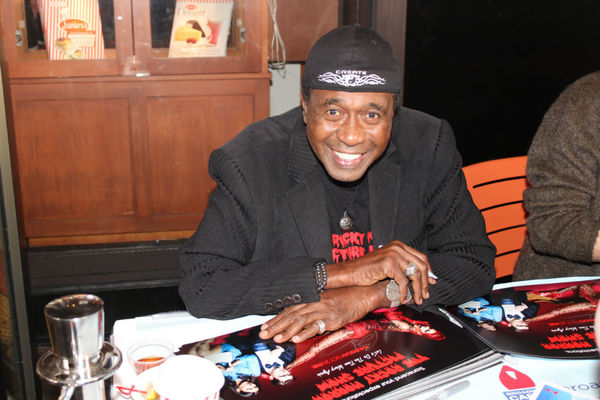 Ben Vereen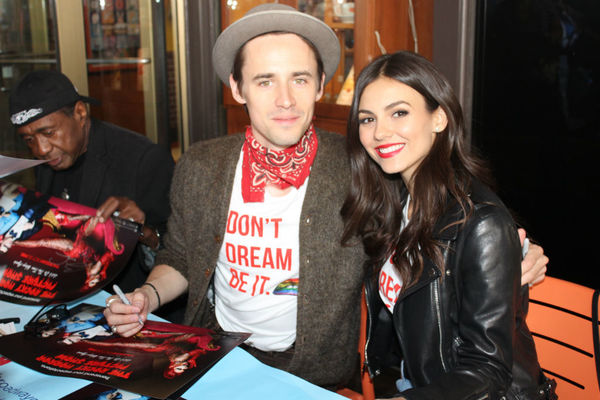 Reeve Carney and Victoria Justice

Reeve Carney and Victoria Justice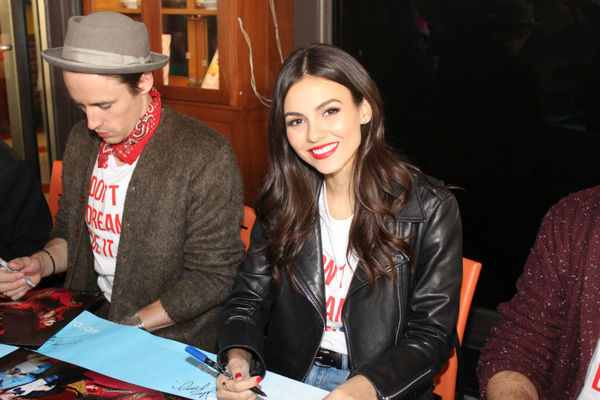 Victoria Justice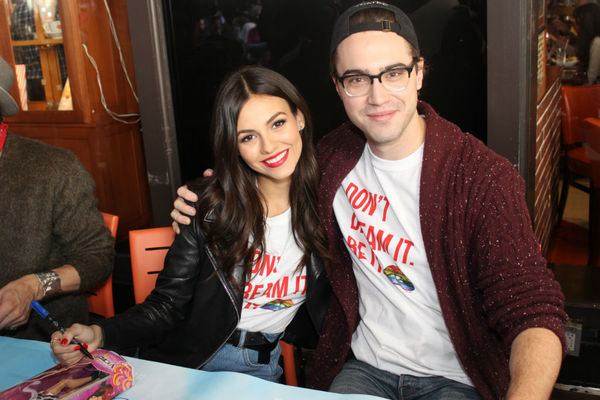 Victoria Justice and Ryan McCarten

Ben Platt, Bebe Neuwirth and Kelli O'Hara

Derek Klena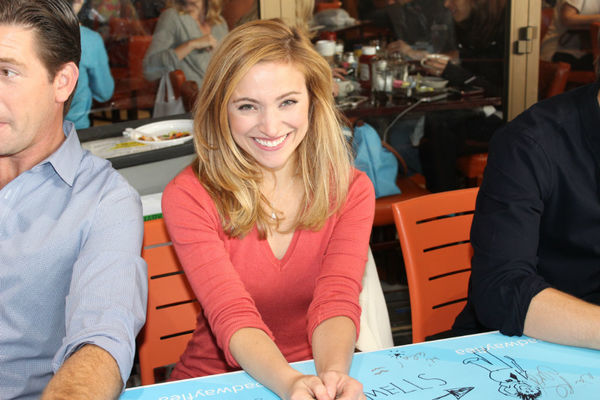 Christy Altomare

Ben Vereen, Reeve Carney and Ryan McCarten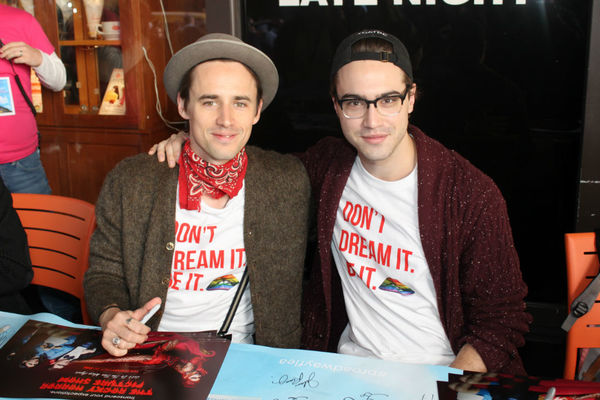 Reeve Carney and Ryan McCarten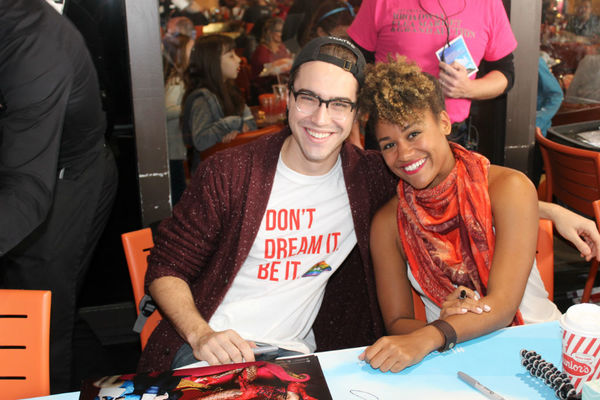 Ryan McCarten and Ariana DeBose

Ariana DeBose, Richard H. Blake and Christy Altomare

Ariana DeBose and Richard H. Blake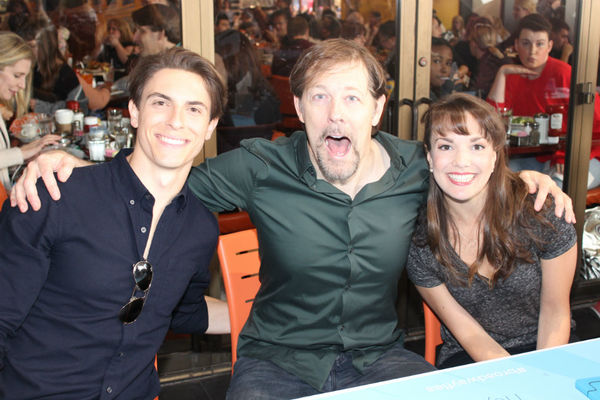 Derek Klena, John Bolton and Kara Lindsay

Christy Altomare and Derek Klena