Photo Coverage: Andrew Keenan-Bolger & Kate Wetherhead Celebrate the Release of JACK AND LOUISA: ACT 2
Introducing the latest show-stopping middle-grade adventure about life in and out of the spotlight from Broadway veterans and internet sensations, Andrew Keenan-Bolger and Kate Wetherhead! JACK & LOUISA: Act 2 features two talented tweens whose friendship is destined to take center stage.
In JACK AND LOUISA: ACT 1, twelve-year-old Jack, a Broadway star with two shows under his belt, met Louisa, a self-proclaimed musical theater nerd ("MTN"), who could hardly believe her luck when Jack, a real Broadway actor(!), moves to town. When the local theatre announced auditions for her favorite show, Into the Woods, the two were faced with some difficult choices but soon became inseparable MTN friends.
Now, in JACK AND LOUISA: Act 2, Shaker Heights Middle School is putting on 'Guys and Dolls' and best friends Jack and Lou are hoping to get lead roles. But a mysterious new director soon arrives to town and threatens to meddle with their dreams. Is Shaker Heights big enough for two Broadway legends?
Andrew Keenan-Bolger and Kate Wetherhead and are no strangers to the Broadway stage: their incredibly successful web series, 'Submissions Only' was hailed by Entertainment Weekly as one of the 'Top 10 Things We Love.' Andrew has appeared on Broadway in 'Newsies,' 'Mary Poppins,' 'Seussical,' and 'Beauty and the Beast,' as well as several film, and in 2016, will appear in the new Broadway musical, 'Tuck Everlasting'. Kate originated the role of Chutney in 'Legally Blonde: The Musical' and is a fixture on the New York stage. She has performed extensively Off-Broadway and regionally, and was in the Broadway production of 'The 25th Annual Putnam County Spelling Bee'
Keenan Bolger and Wetherhead just celebrated the release of the book at BOOKS OF WONDER (18 W. 18th street) with some of their Broadway friends, and you can check out photos from the big day below. CLICK HERE to purchase JACK AND LOUISA: Act 2 today!
Photo Credit: Jessica Fallon Gordon

Jack and Louisa Act 2

Andrew Keenan-Bolger and Kate Wetherhead

Andrew Keenan-Bolger and Kate Wetherhead

Jack and Louisa Act 2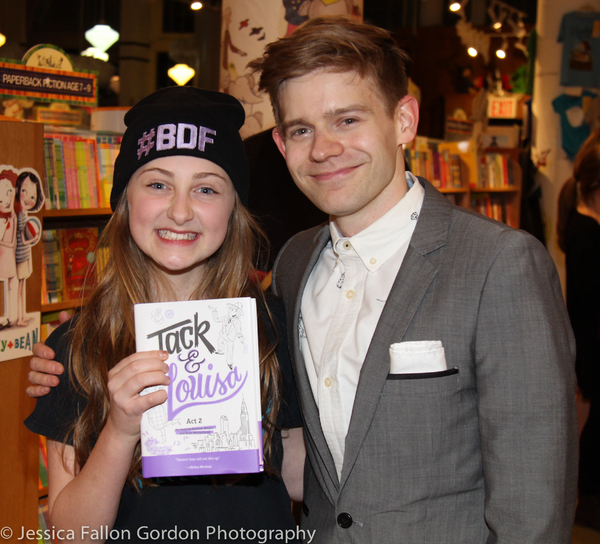 Sarah Charles Lewis and Andrew Keenan-Bolger

Andrew Keenan-Bolger and Nicky Torchia

Gillian Pizzolo, Gabriella Pizzolo, Kate Wetherhead and Oscar Williams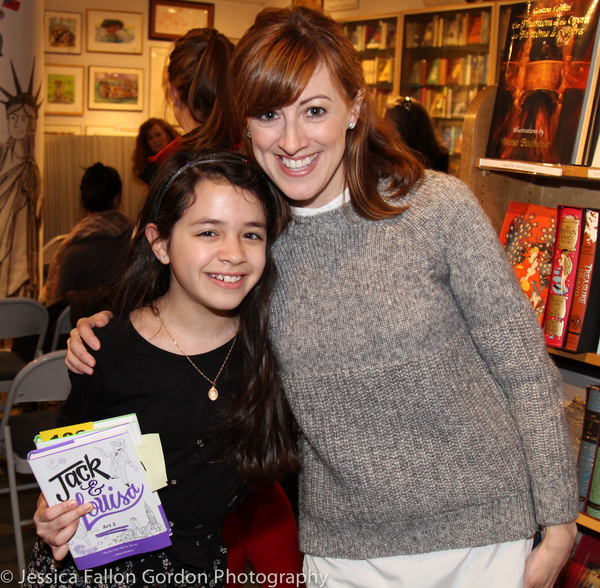 Fabi Aguirre and Kate Wetherhead

Andrew Keenan-Bolger, Max von Essen, Tim Federle and Kate Wetherhead

Kate Wetherhead and Andrew Keenan-Bolger

Kate Wetherhead and Andrew Keenan-Bolger

The crowd at Books of Wonder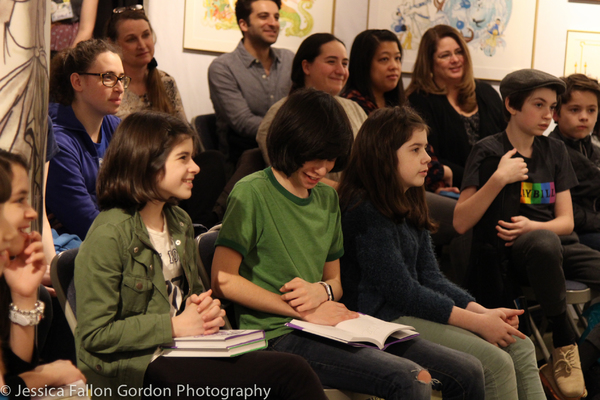 Fabi Aguirre, Gabriella Pizzolo, Oscar Williams, Gillian Pizzolo and Nicky Torchia

Kate Wetherhead and Andrew Keenan-Bolger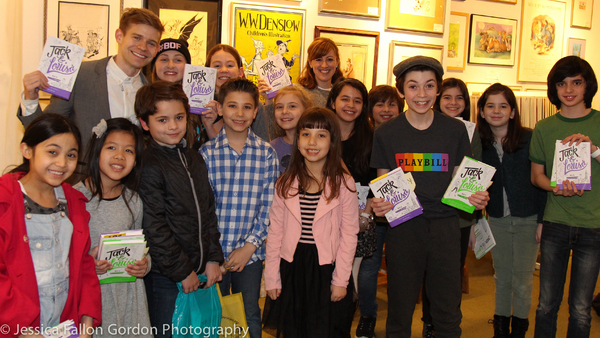 Andrew Keenan-Bolger, Kate Wetherhead and the kids of Broadway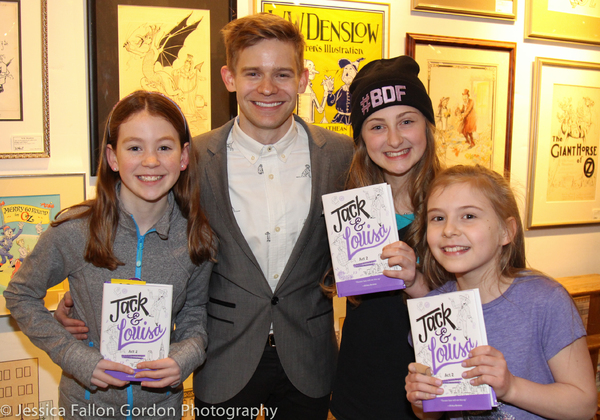 Elizabeth Crawford, Andrew Keenan-Bolger, Sarah Charles Lewis and Brooklyn Shuck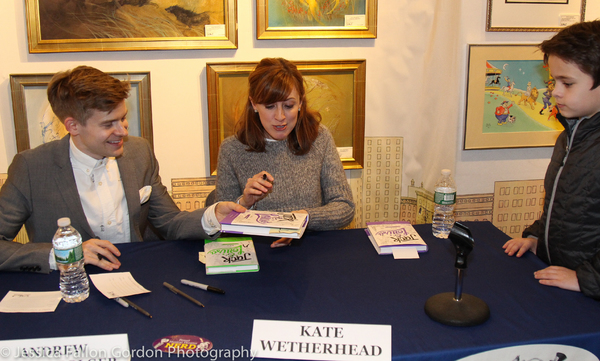 Andrew Keenan-Bolger and Kate Wetherhead

Andrew Keenan-Bolger, Kate Wetherhead and Kitana Rojanatavorn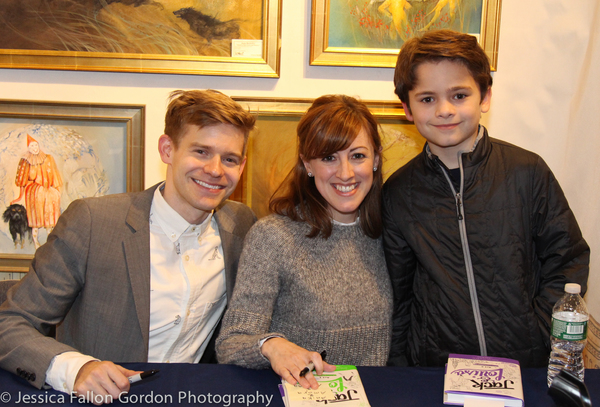 Andrew Keenan-Bolger, Kate Wetherhead and a young fan

Andrew Keenan-Bolger, Kate Wetherhead and Adriana Braganza

Andrew Keenan-Bolger, Kate Wetherhead and Nicky Torchia

Young fans

Andrew Keenan-Bolger, Kate Wetherhead and Fabi Aguirre

Gabriella Pizzolo, Andrew Keenan-Bolger, Kate Wetherhead, Oscar Williams and Gillian Pizzolo