Photos: 39 STEPS Celebrates 100th Show at the Union Square Theatre
39 Steps opened to rave reviews on April 13, 2015 at the Union Square Theatre (100 East 17th Street), featuring original Broadway cast member Arnie Burton reprising his role of Clown #2, Billy Carter as Clown #1, recent Juilliard grad Brittany Vicars as Pamela/Annabella/Margaret, and Broadway vet Robert Petkoff as the dashing hero Richard Hannay. The show played its 100th performance at the Union Square Theatre at the 2PM matinee on Saturday, June 27, and BroadwayWorld was there for the special day. Check out photo coverage below!
Adapted by Tony nominated author Patrick Barlow from an original concept by Simon Corble and Nobby Dimon, and based on the book by John Buchan and the classic 1935 Alfred Hitchcock film, 39 Steps features Tony nominated direction by Maria Aitken, Tony winning lighting design by Kevin Adams, Tony winning sound design by Mic Pool, and Tony nominated scenic and costume design by Peter McKintosh.
39 Steps is a comedic spoof of the classic 1935 film, with only 4 "insanely talented" actors portraying more than 150 characters, sometimes changing roles in the blink of an eye. The brilliantly madcap story follows our dashing heroRichard Hannay (Robert Petkoff) as he races to solve the mystery of The 39 Steps, all the while trying to clear his name. The show's uproarious fast-paced 100 minutes promises to leave you gasping for breath... in a good way! It's fun for everyone from 9 to 99.
Originally premiering in 2005 at the West Yorkshire Playhouse in England, 39 Steps went on to wow London audiences in 2006 at the Tricycle Theatre before transferring to the West End's Criterion Theatre, where it is still playing in its 9th smash year, quickly approaching its 3,500th performance. The production, and Patrick Barlow, went on to receive the 2007 Olivier Award for Best Comedy, and has since been seen across the globe, from Melbourne and Madrid to Tel Aviv, Seoul, Tokyo and Buenos Aires. In North America, it is one of the top ten licenses shows in regional theatres. It's original Tony Award-winning New York production ran 1,135 performances from 2008-2011.
Photo Credit: Jessica Fallon Gordon

Billy Carter, Brittany Vicars, Robert Petkoff and Arnie Burton

Billy Carter, Brittany Vicars, Robert Petkoff and Arnie Burton,

Doug Denoff

Billy Carter, Brittany Vicars, Robert Petkoff, Daniel Harray, Arnie Burton and Barrie Kreinik

Daniel Harray, Brittany Vicars, Robert Petkoff, Arnie Burton, Billy Carter and Barrie Kreinik

Daniel Harray, Brittany Vicars, Robert Petkoff, Arnie Burton, Billy Carter and Barrie Kreinik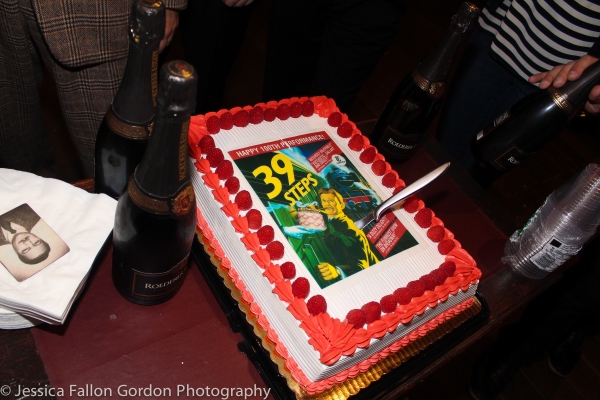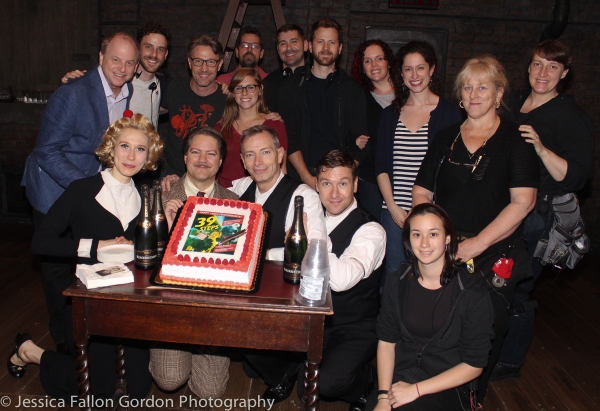 The cast and crew

Robert Petkoff

Brittany Vicars and Robert Petkoff

Theatre Marquee