Latest News on Daniel Harray
Stage Credits
  [Immersive]
Rave Theater Festival Immersive Production Premiere, 2019
Performer
Stage
Performances
  [Immersive]
Rave Theater Festival Immersive Production Premiere, 2019
Performer
Daniel Harray News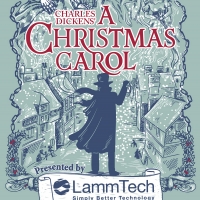 The Arrow Rock Lyceum Theatre Announces Casting For CHARLES DICKENS' A CHRISTMAS CAROL
by Chloe Rabinowitz - Dec 9, 2021
The Arrow Rock Lyceum Theatre is bringing back its beloved holiday favorite, A Christmas Carol, December 15. The show runs through December 23.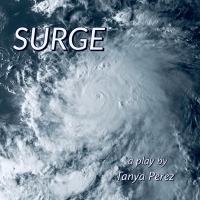 SURGE By Tanya Perez Makes New York City Premiere At The Tank's Darkfest
by A.A. Cristi - Jul 12, 2019
Blue Pavement Productions is thrilled to announce the premiere of SURGE, written by Tanya Perez ( Downtown Urban Theater Festival Finalist 'Honor & Fidelity' at the Cherry Lane Theater, 2017 Audioverse Writing Finalist for ' Rincon') and directed by Rebecca Aparicio (2019-2020 Resident Director at The Flea, NYMF Winner 'Pedro Pan: The Musical'). SURGE will be performed on August 4th at 7PM for a one night only limited engagement at The Tank (312 W 36th St, New York, NY 10018) as part of their DarkFest.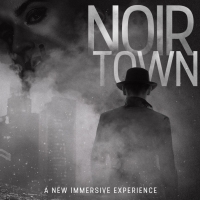 Immersive Experience NOIRTOWN To Premiere At The Rave Theater Festival, Announces Casting
by Stephi Wild - Jul 6, 2019
NOIRTOWN, the newest experience from immersive theater company WITNESS opens August 9th as part of the Ken Davenport-produced Rave Theater Festival for five performances only.
Sheen Center Theatre Festival Begins Tomorrow, 6/20
by Julie Musbach - Jun 19, 2019
This week, The Sheen Center for Thought & Culture (18 Bleecker Street, at the corner of Elizabeth Street, NYC) launches its third annual Sheen Center Theater Festival. 
Sheen Center Theater Festival To Feature Broadway's Brenda Braxton, Ken Jennings, Tina Fabrique & More
by A.A. Cristi - Jun 12, 2019
The Sheen Center for Thought & Culture (18 Bleecker Street, at the corner of Elizabeth Street, NYC) has announced casting for the upcoming third annual Sheen Center Theater Festival taking place June 20 - 23.
Photo Flash: Sierra Rep Presents BASKERVILLE A Sherlock Holmes Mystery
by A.A. Cristi - Aug 15, 2018
Sierra Rep is proud to present Ken Ludwig's Baskerville: A Sherlock Holmes Mystery, a fast-paced comedy that faithfully hews to Arthur Conan Doyle's novel about Holmes and Watson vs. evil. The game's afoot as male heirs of the Baskerville line are being murdered one by one. The renowned sleuth Sherlock Holmes, along with his trusted sidekick Doctor Watson, must work feverishly to crack the curse before it dooms the newest heir. Five talented actors, playing forty quirky characters, follow leads, unravel clues, hit dead-ends, and zigzag through the story until the shockingly funny conclusion. The gimmick here is that our pair of protagonists are surrounded by an ensemble of three delightful comic actors who play everyone else. Watching our troupe change among 40 different characters, both quickly off-stage (and even more quickly on-stage) is nothing short of amazing.

Casting Announced For The Lyceum Premiere Of A Hitchcock Masterpiece THE 39 STEPS
by Julie Musbach - Jul 19, 2018
Casting is now complete for the Lyceum premiere of the intriguing and riotous comedy The 39 Steps. This fast-paced whodunit, playing from August 4 - August 12, will be directed by MICHAEL EVAN HANEY (Guess Who's Coming To Dinner, 2017 - Caine Mutiny Court-Martial, 2016 - Driving Miss Daisy, 2015). The production features DANIEL HARRAY as Richard Hannay, MALLORY HAWKS as Annabella Schmidt and several others, BEN ROSEBERRY as Clown 1, and QUIN GRESHAM as Clown 2.

THE VISITATION, an Immersive Play About Historical Witchcraft, Returns Off-Broadway on March 8
by Stephi Wild - Mar 4, 2018
For two weekends only, audiences are invited to the Wyckoff House for a new immersive theatrical experience that places them at the center of a witchcraft inquest.

BWW Review: THE IMPORTANCE OF BEING EARNEST at The Old Globe
by E.H. Reiter - Feb 5, 2018
THE IMPORTANCE OF BEING EARNEST at The Old Globe presents a clever, energetic, and very earnest "Earnest.'
Photo Flash: The Old Globe presents THE IMPORTANCE OF BEING EARNEST
by A.A. Cristi - Jan 12, 2018
Maria Aitken will direct the Globe's handsome production of this timeless world classic-an unmissable opportunity to see what the London Telegraph calls 'the most perfect comedy in the English language.' The Importance of Being Earnest will run January 27 - March 4, 2018 on the Donald and Darlene Shiley Stage in the Old Globe Theatre, part of the Globe's Conrad Prebys Theatre Center. Tickets start at $30.00 and are on sale now to the general public. Previews run January 27-31. Opening night is Thursday, February 1 at 8:00 p.m.