Photo Coverage: 2011 Drama Critics Circle Awards
Yesterday evening, May 16, The New York Drama Critics' Circle presented their 2011 Drama Critics Circle Awards at Angus McIndoe Restaurant in Times Square. The 2011 recipients are Best Play: Good People, by David Lindsay-Abaire; Best Foreign Play: Jerusalem, by Jez Butterworth; Best Musical: The Book of Mormon, by Trey Parker, Matt Stone and Robert Lopez; Special Citations: The Broadway revival of The Normal Heart; Mark Rylance for La Bête and Jerusalem; and the direction, design and puppetry of War Horse.
The first ballot for Best Play was radically fractured, with no single candidate garnering more than five of the 24 total votes. On the third (weighted) ballot, the race remained competitive, with Good People and Jerusalem winning 23 points and Other Desert Cities running just behind them with 22 points. Since no play reached the necessary threshold of 37 points, the Circle moved to a fourth ballot-newly approved in a bylaw change in January-that reduced the field to the third ballot's top four vote-getters (including The Motherf**ker with the Hat, which had received 11 points, narrowly edging out such contenders as Bengal Tiger in the Baghdad Zoo, The Elaborate Entrance of Chad Deity, War Horse and The Intelligent Homosexual's Guide to Capitalism and Socialism with a Key to the Scriptures). On this ballot, in which previous proxy voters did not participate, Good People won with 34 points, with Other Desert Cities in second place with 30 points.
The Circle then moved to the award for Best Foreign Play. After narrowly failing to win a majority on the first ballot, winning 12 votes to War Horse's eight, Jerusalem won on the third ballot with 49 points to War Horse's 37. In the vote for Best Musical, The Book of Mormon won a decisive majority in the first round of voting, with 17 of the 24 votes cast. After a lively discussion of many eligible candidates, the Circle voted to award three Special Citations: to the production of The Normal Heart, to actor
Mark Rylance
and to the direction, design and puppetry of War Horse. 
BroadwayWorld was on hand for the event and brings you photo coverage below.
Photo Credit: Monica Simoes


Josh Gad, Andrew Rannells, Nikki M. James & Rory O'Malley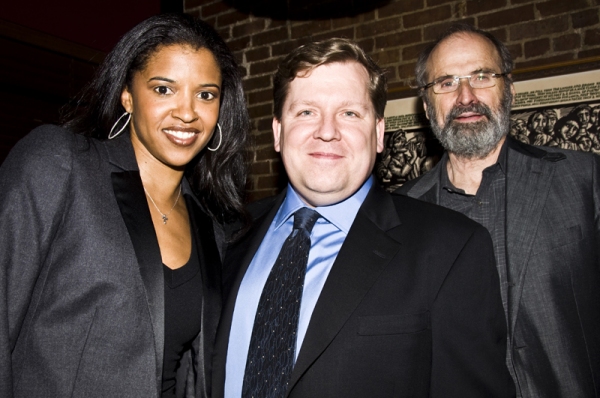 Renee Elise Goldsberry, David Lindsay-Abaire & Dan Sullivan

Mark Rylance

Mark Rylance & Jez Butterworth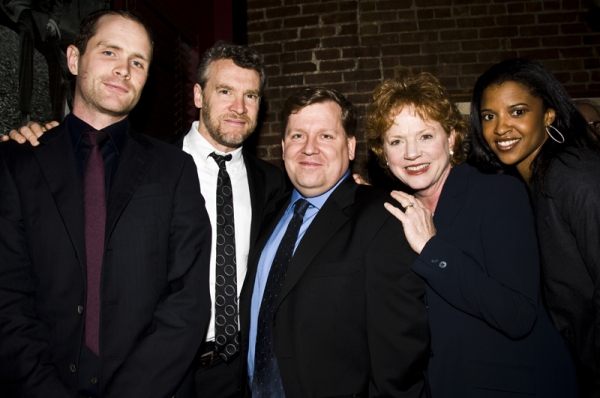 Patrick Carroll, Tate Donovan, David Lindsay-Abaire, Becky Ann Baker & Renee Elise Goldsberry

Robert Lopez, Rory O'Malley, Andrew Rannells, Nikki M. James & Casey Nicholaw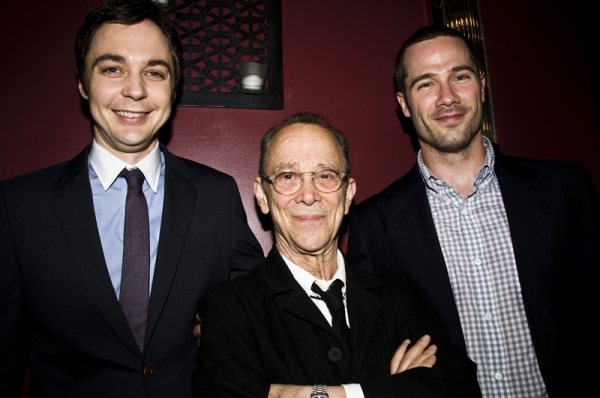 Jim Parsons, Joel Grey & Luke MacFarlane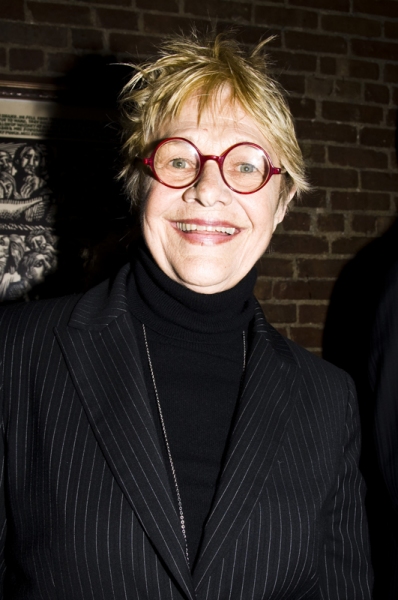 Estelle Parsons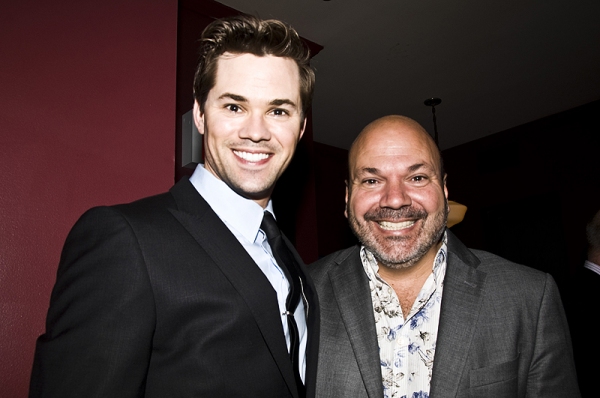 Andrew Rannells & Casey Nicholaw

Rory O'Malley, Scott Rudin & Robert Lopez

Dan Sullivan

Basil Twist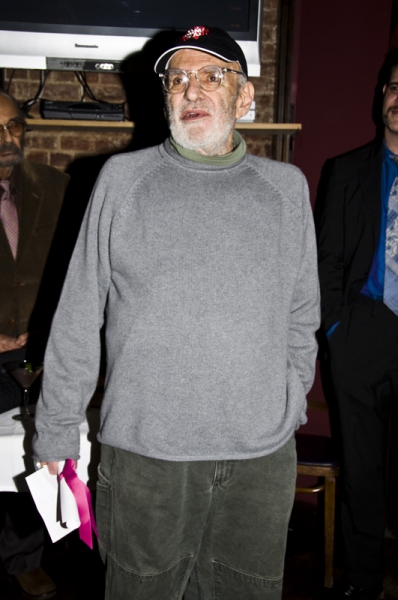 Larry Kramer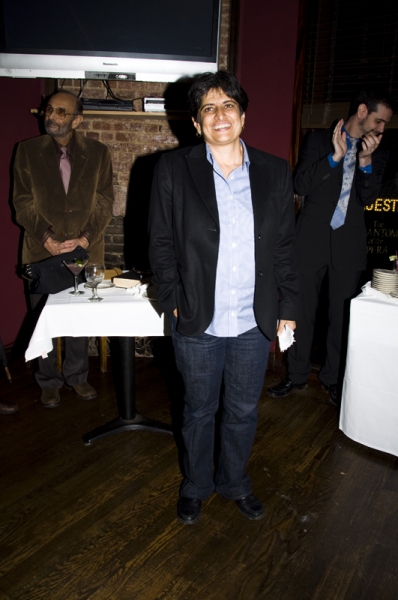 Urvashi Vaid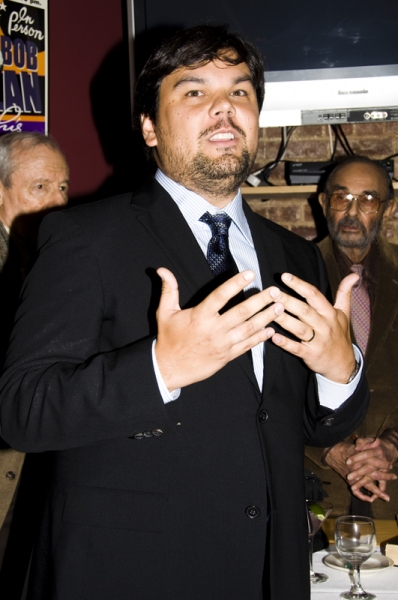 Robert Lopez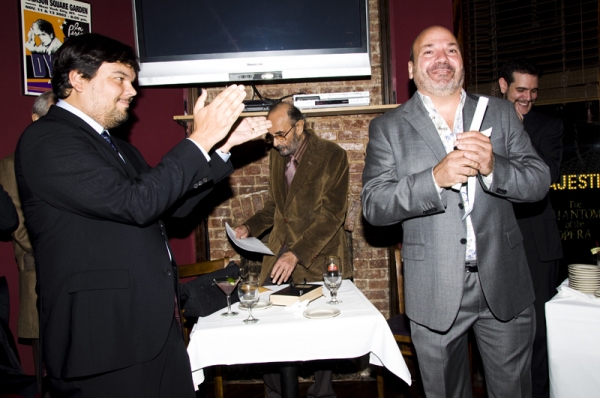 Robert Lopez, Stanley Donen & Casey Nicholaw

Stanley Donen

Mark Rylance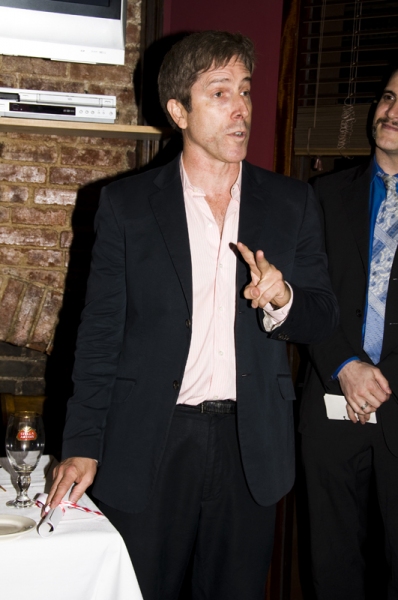 David Hirson

Jez Butterworth

Luke MacFarlane, Larry Kramer, Ellen Barkin, George C. Wolfe & Jim Parsons