Photo Blast from the Past: Cy Coleman with Bob Fosse and Juliet Prowse
Welcome to BroadwayWorld.com's 'Photo Blast From the Past' series. Featuring some of the collected theatre gem's of BroadwayWorld's own senior photographer Walter McBride, the series will feature images from his archives of theatre and Hollywood related gems.
Today, we're featuring Cy Coleman with Bob Fosse and Juliet Prowse in 1981. Fosse won an unprecedented eight Tony Awards for choreography, as well as one for direction. He was nominated for an Academy Award four times, winning for his direction of Cabaret. Amongst his many Broadway credits are The Pajama Game, Damn Yankees, Sweet Charity, Pippin, Chicago, Dancin' and many more. Coleman's career as a Broadway composer began when he and Leigh collaborated on Wildcat (1960), which marked the Broadway debut of comedienne Lucille Ball. U's school songs, "Hey, Fightin' Tigers." When Ball became ill, she left the show, and it closed. Next for the two was Little Me, with a book by Neil Simon based on the novel of the same name by PatRick Dennis. Prowse starred in such films as The Fiercest Heart (1961) and Who Killed Teddy Bear? (1965) with Sal Mineo and Elaine Stritch.
Photo Credit: Walter McBride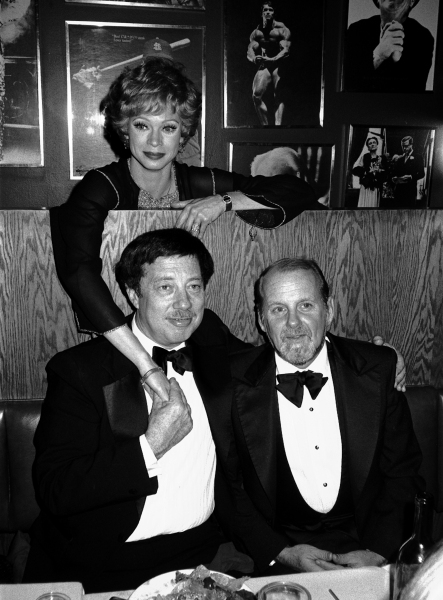 Cy Coleman with Bob Fosse and Juliet Prowse attending a Theatre Benefit party in New York City. November 1981.