PROUD LADIES Spotlights Broadway Girl Power Broadway Star Kurt Peterson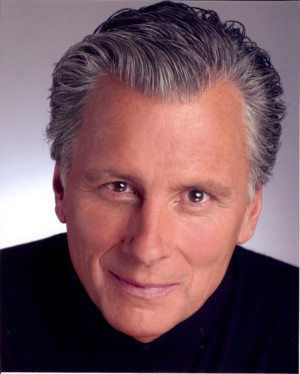 Fifty years ago this summer, dozens of Springer patrons flew to New York to see hometown star Victoria Mallory make her Broadway debut in the leading role of Maria in West Side Story. She was only 20 years old.
In storybook fashion, Leonard Bernstein and Stephen Sondheim had recognized the rarity of Vicki's qualities soon after she moved to New York and offered her the leading role in their groundbreaking musical.
Playing Maria's true love, Tony, in West Side Story was another 20 year-old - a, dynamic actor named Kurt Peterson from Stevens Point, Wisconsin. The show would launch them both to Broadway stardom and a lifetime friendship.
Tony and Maria are two of the most difficult roles in all of musical theatre, requiring vast vocal ranges, complex choreography and passionate acting. And yet, Peterson and Mallory shook the Broadway world with their seemingly-effortless command of the material.
Through West Side Story, the legendary Broadway composer Stephen Sondheim identified Peterson and Mallory as the perfect vessels for his music and they set off fireworks in 1971 starring in Sondheim's pioneering Broadway musical, Follies, together. Vicki and Kurt would spend their entire careers showcasing and celebrating Sondheim's music, including productions of Company and Side by Side by Sondheim.
Columbus theatre buffs made countless trips to New York over the years to visit the hometown celebrity and her handsome co-star. Peterson became friends with Columbus families and a sort of honorary citizen.
Following the closing of West Side Story, the newly-minted Broadway stars took a victory lap at the Springer in 1970 to play Luisa and Matt in The Fantasticks. Subsequent visits to Columbus included appearances at fundraising galas and a 2013 RiverCenter performance of Kurt and Victoria's musical celebration of Broadway's Golden Age, When Everything Was Possible.
In 2014, Victoria Mallory died of pancreatic cancer, a mere three weeks after her mother, Ruby, passed away in Columbus.
Now, Kurt Peterson will return to Columbus to collaborate with the Springer Opera House production team on the development of a new multi-media musical revue,
PROUD LADIES, a glittering song and dance celebration of Broadway's legendary female superstars, including Katherine Hepburn, Patti LuPone, Bernadette Peters, Angela Lansbury, Ethel Merman and many other greats.
Springer producing artistic director Paul Pierce is thrilled about working with Peterson. "Kurt Peterson is a true living legend," Pierce said. "A living, breathing, singing and dancing star from Broadway's classic heyday. He has worked with Broadway's greatest actors, directors and choreographers and I'm exciting about seeing Kurt's story come to life on the very stage where he and Vicki Mallory appeared as Broadway's newest stars in 1970. I'm honored that Kurt is trusting the Springer with his world premiere."
Peterson's company of artists and technicians will be in residence for a week prior to the August 17 benefit performance. He will work with Springer artists and technicians and rehearse the show in the theatre's rehearsal halls.
The musical production will feature multi-media effects and multiple rear-projection screens that allow Peterson to interact with the "ladies" in the show.
The August 17 world premiere of PROUD LADIES is a benefit for the Springer Opera House Historic Preservation Fund. Tickets are $40 for current Springer Society members and Subscribers. Regular tickets are $48. Student Tickets are $20. Tickets which include a post-show champagne reception with Mr. Peterson are $75. Group discounts are available for groups of 10 or more. For reservations, call the Springer box office at 706-327-3688 or visit springeroperahouse.org.