Norbert Leo Butz, Erika Henningsen, Alysha Umphress and More to Sing for BROADWAY BEATS HUNGER at Paper Mill Playhouse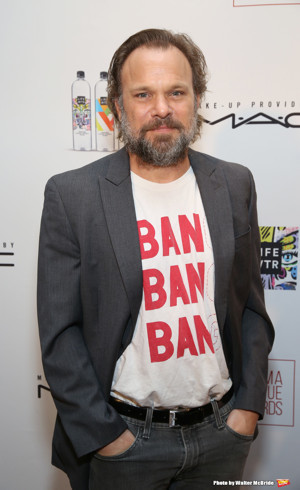 Broadway's best will come together for the holidays to support the second annual Broadway Beats Hunger performance at the Paper Mill Playhouse in Millburn, New Jersey on December 10 that 7PM.
All proceeds raised will go directly to Summit Medical Group Foundation and Community Food Bank of New Jersey's joint initiative, Food, Health and Hope: An Answer to Diabetes,which is committed to reducing the impact of New Jersey's deadly diabetes epidemic.

Summit Medical Group Foundation has partnered with the Community FoodBank of New Jersey in an ambitious effort to broaden and strengthen statewide awareness about the direct link between choosing nutritious food and managing diabetes.

Leading Broadway stars will perform live during Broadway Beats Hunger,from shows including Hamilton: An American Musical, Mean Girls, School of Rock, Aladdin, Kinky Boots, The Band's Visit, The Lion King and many more. General admission tickets are $50 for adults ($25 for children) and VIP tickets at $100 offer premium seating and access to a special VIP reception.

"We are thrilled to have this opportunity to present this energetic, live musical performance with Broadway's best actors, dancers and singers to raise critical funds for the Food, Health and Hope diabetes initiative," said Dr. William Tansey, Summit Medical Group Cardiologist and member of the Board of Directors for SMGF. "Helping minimize the impact of diabetes throughout New Jersey starts with education and access to nutritious foods. By partnering with the Community Food Bank of New Jersey, we can draw much-needed attention to this life-changing initiative and provide hope for the millions at risk."

Summit Medical Group Foundation, the Community Food Bank of New Jersey and seven community/faith-based agencies are making a great impact through the Food, Health and Hope program to help reduce the impact of diabetes among New Jersey adults with incomes below the federal poverty level. In New Jersey, diabetes affects urban areas more prevelantly: In Essex, Passaic and Union counties, adults with the disease account for 7.2 to 10.6 percent of the population.

"Diabetes is an epidemic among our neighbors in need," explained Carlos M. Rodriguez, President and CEO of the Community FoodBank of New Jersey. "Providing nutritious fruits and vegetables, along with health screenings, are important ways to help them maintain positive lifestyles, which is what makes our partnership with the Summit Medical Group Foundation so critical."

Overall, an estimated 39,000* people are diagnosed with diabetes each year in this state and the epidemic continues to grow.

One hundred percent of the proceeds from the Broadway Beats Hunger charity musical will benefit the Food, Health and Hope: An Answer to Diabetes initiative to support continued free diabetes screenings; fresh, healthy and diabetes-friendly food at no cost; access to nutrition programs; education on diabetes self-care; assistance with low-cost diabetes medication; eye and foot examinations and much more. Full details are available at: https://www.smg-foundation.org/how-we-help/screenings/food-health-hope/.

Broadway performers scheduled to impress at Broadway Beats Hunger include:

Norbert Leo Butz | two-time Tony Award winner, My Fair Lady& Netflix series Bloodline
Kyle Dean Massey | The Boys in the Band, Pippin& TV series Nashville
Erika Henningsen | Mean Girls, Les Misérables
Sarah Walsh | School of Rock, daughter of Dr. Lisa Coohill, Summit Medical Group Neurologist
Jennie Harney-Flemming | Hamilton, The Color Purple
Alysha Umphress | Smokey Joe's Café, On the Town
Bradley Gibson | The Lion King, A Bronx Tale the Musical
Ellyn Marie Marsh | Pretty Woman, Kinky Boots
Taylor Frey | How to Succeed in Business, South Pacific
Jacob Gutierrez | Aladdin
Joey Taranto | Kinky Boots, Spider-Man Turn off the Dark
Wallace Smith | Hamilton, Les Misérables
Andy Kelso | Kinky Boots, Wicked
Sheila Coyle | Rent
Natalie Joy Johnson | Kinky Boots, Legally Blonde the Musical
Kyle Post | Kinky Boots, Spider-Man Turn Off the Dark
Jonathan Raviv | The Band's Visit
Rachel Prather | The Band's Visit, Once
Catherine Brunell | Something Rotten!, Les Misérables
Judy McClane | Mamma Mia, Chess
Haven Burton | Kinky Boots, Violet, Shrek the Musical

Tickets are available for purchase at www.smg-foundation.org.