Myriam Cyr To Portray The Marquise Du Chatelet In MOVING BODIES On Dream Up Festival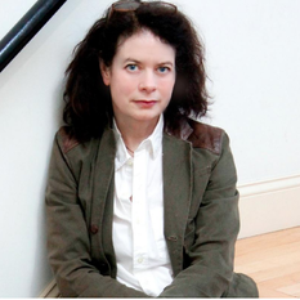 Myriam Cyr will return to the stage as Emilie, the Marquise du Chatelet in Lorraine Liscio's riveting new play "Moving Bodies," currently on the Dream Up Festival at Theater for the New City. Ms. Cyr, who also directed the play, will assume the leading role through September 16th.
Myriam Cyr originated the role of Barbarina in Julie Taymor's production of "The Green Bird" at Theater for a New Audience, and appeared as Ultra Violet in the film "I Shot Andy Warhol." Her many stage credits include appearing as Salome opposite Al Pacino in Arvin Brown's production at the Long Wharf Theatre, as well as in the Royal National Theater production of "Salome" that toured Australia and Japan. Trained at the London Academy of Dramatic Arts, Ms. Cyr appeared in "The Women" at the Royal Old Vic, Madame de Sade at the Almedia Theatre, and created the part of Constance in the London premiere of "Goodnight Desdemona." Her films include "Le Secret de Jerome" (Best Actress at the International Film Festival in Belgium and Best Actress Award at the International Film Festival of Baie Comeau, Canada), "Brothers" (Best Actress Drama Film Festival of Greece), "Gothic," and "Species Two." A native of New Brunswick, Canada, Ms. Cyr is also the accomplished author of "Letters of a Portuguese Nun," named "book of the month" by The Guardian and translated into eight languages.
"Moving Bodies" reclaims the story of Emilie du Chatelet, a lover of Voltaire and a brilliant scientist. When she corrected a mistake made by Newton, printed in the Journal of Science, the Secretary struck back by remarking "Your female condition is the source of your illusions." But Emilie was right. Defiant, excessive and real, Emilie fought for love and science, but as a woman in the 1700's was never allowed to have both.
Ms. Cyr joins the cast of * Jonathan Tindle as Voltaire * Sarah Oakes Muirhead as Francoise de Graffigny * David Beck as Saint-Lambert and Maupertuis. Mr. Beck also plays on keyboard his own compositions and selections by Bach, Vivaldi and Mozart * Jerome Preston Bates as the Marquis de Chatelet, Koenig, and Mairan.
www.movingbodiestheplay.com www.dreamupfestival.org
Featured at the Theatre Shop
T-Shirts, Mugs, Phone Cases & More
Related Articles
More Hot Stories For You
Breaking: Tony-Winning Choreographer Bob Avian Passes Away at 83
BroadwayWorld is saddened to report that beloved Broadway choreographer Bob Avian passed away yesterday from cardiac arrest at Holy Cross Hospital in ...

Disney Adaptation of BETTER NATE THAN EVER Holds Virtual Open Call
Calling all kids! Casting is underway for Walt Disney Studios Motion Pictures' film adaptation of Tim Federle's children's book Better Nate Than Ever....

Ellen's Stardust Diner Presents STARDUSTERS Concert Next Weekend
An interactive musical theatre benefit show, Broadway Alive, will stream live from Broadway's iconic Ellen's Stardust Diner, on Saturday, January 30 a...

Final Lineup Announced For SAVE BIRDLAND: A Celebration Of Music, History, And Community
The fundraising campaign for Birdland Jazz Club will conclude on January 24th with a free streaming concert titled Save Birdland: A Celebration of Mus...

VIDEO: Christopher Jackson Performs 'The Times They Are a-Changin' at The Creative Coalition's Inaugural Ball
On January 20, 2021, The Creative Coalition brought together leaders from entertainment, media, Congress, and the White House Cabinet and Administrati...

Social Roundup: The Theatre Community Mourns the Loss of Bob Avian
Read what theatre stars from across social media are saying about the passing of Bob Avian....