Janet Cella Assumes The Board Presidency Of Ambitious Animus Theatre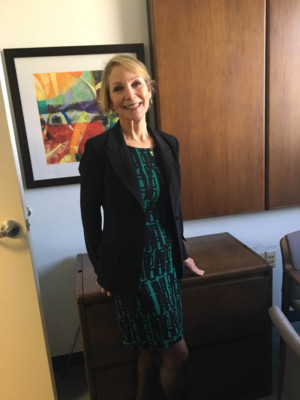 Janet Cella joins the board of directors as president of one of New York's most ambitious and cutting-Edge Theater companies.
"I'm very excited and honored to be chosen as president of the board of this truly compelling organization," the entrepreneur and philanthropist with ties to New York Stage and Film, NY Philharmonic, and Scholarship Funds, said about Animus Theatre Company; "I can see that I am part of the future of great art in New York" she concluded. Ms. Cella (pictured here) is known in stage and film circles as she served as a former associate producer (among other duties) for Pigasus Pictures' The Good Catholic and Ms. White Light.
Animus Theatre Company, whose recent critically acclaimed production of Someone Who'll Watch Over Me was cited by prominent writer/reviewer, Robert Viagas, as its director having "masterfully orchestrated ebb and flow of speech, action and emotion;" and its actors as offering-up "brutally honest performances."
Currently in development now is their annual 12-Hour Reading Festival at Broadway's Circle in the Square Theatre; a new Season Selection Development Series; which will feature public workshops and readings of plays in consideration for future seasons; and a stunning new adaptation of William Shakespeare's Henry VI Parts 2 & 3, which focuses on a weak king and the collapse of his kingdom. Artistic director, Jonathan Judge-Russo is finding great comparison to more current governments to utilize for this adaptation.
Animus also has a reputation of working with prominent artists. The company premiered "Surfer Girl" written by Leslye Headland, the co-creator of the Netflix phenomenon, "Russian Doll," and a recent 12-hour reading festival honoring Beth Henley featured performances by Carol Kane and Bill Pullman.