Industry Interview: Inside the World of Broadway PR with Matt Polk!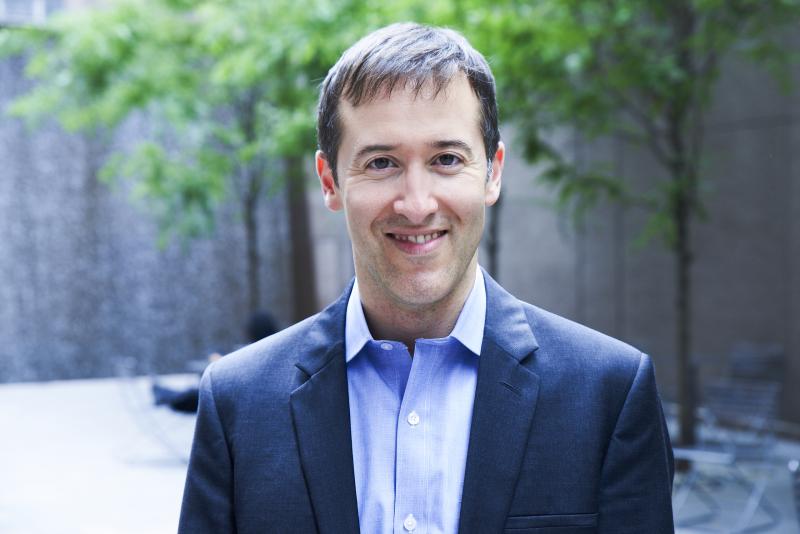 Who does Broadway turn to to get noticed? Two words: Press agents.
Polk & Co. is a New York City-based boutique agency specializing in public relations, media campaigns and social engagement for Broadway, theatrical projects, television, film, personalities and special events. The agency provides a tailored approach to meeting their client's goals, with an emphasis on strategic planning and creative thinking.
Founder Matt Polk is telling us all about how he got started as a press agent and what led him to create one of the most respected agencies in the business.
---
What makes somebody want to be a Broadway a press agent?
I think a desire to be an integral part of a Broadway show is a determining factor for someone to choose to be a Broadway press agent. A press agent is the ultimate fan, champion and cheerleader.
I jumped in once I realized the press agent has the opportunity to work with everyone involved in making a Broadway show. As a press agent you're dealing with the producers, authors, creatives, designers, actors, crew... - everyone involved in putting together a Broadway show. In addition, you also get to work with the media. The press agent is interacting with all of these incredibly creative people and I love that my job allows me to create opportunities and moments to showcase the theatre.
Is the reality the same as what young Matt Polk thought it would be?
Young Matt Polk was going to be a competitive Pop Tart Designer. So fortunately, I had no idea what to expect. I came in having no true understanding of a Broadway press agent and twenty years later, I'm incredibly happy that I'm here.
Were you an aspiring performer at one point?
I loved the drama program at my high school (University School in Hunting Valley, Ohio) and so I went to Syracuse University for theater. A formative college moment was when I was cast as "Butch Barton" in A Chorus Line. ("Butch" was the first character eliminated during the initial cut because he was unable to correct his mistake in the first boys' combination.) The director/teacher explained that I got the role because I was "good enough to play bad." I finished my degree at LAMDA before moving to New York City and quickly realized my performing aspirations weren't as high as my desire for professional and financial stability.
During college, I had completed a summer internship at a casting office and a talent agency. Once I officially moved to NYC, I did one final internship that ultimately became a 14-year position at Boneau/Bryan-Brown. I call it the longest internship in Broadway history.
What was that experience like working at Boneau/Bryan-Brown?
Chris Boneau and Adrian Bryan-Brown were such incredible mentors. There is a reason why they are so well respected in our community. I learned an enormous amount from them. I was very happy working in their office. I had the opportunity to work on some incredible Broadway shows from the very beginning of my young career.
What was the first?
I began working on the Disney shows. The Lion King was my first Broadway show. I also worked on the Dodger shows.
My Michael J. Fox "The Secret of My Success" moment was when I created a new filing system for all The Lion King features. I quickly transitioned from an intern to an assistant when they realized I was the only one who could find the Vanity Fair feature of upside down Julie Taymor - as photographed by Annie Leibovitz.
What is the progression as a press agent?
I may view the progression of a press agent differently than others. When I was younger and invited to attend marketing meetings, I always sat around the outside of the table and listened intently. I grew up learning that you had to earn a place at the table. You didn't earn it by being loud or speaking the most...but with intelligence and sensitivity to other's ideas. Everyone at the table is equal. So for me, the progression of a press agent is not about a job title, it's about earning a spot at the table and continuing to make smart contributions.
But when you were a junior you wanted to be a senior...
I've never put much stock in titles and I love that my team works together in a way in which titles are irrelevant. I feel like every single person in this office brings a valuable perspective and expertise to the table. While there are certainly people who've been doing it longer and certainly deserve recognition by being called a senior press agent, the junior on the account is just as valuable as the senior.
I think the respect we earn from the people we work with is so much more valuable than a title. Respect speaks volumes to me.
So in those 14 years being a senior press agent, at what point did you start thinking, "I like what these two guys are doing running their own agency. Maybe I can do that..."
About 13 years in, I started asking myself "How can I continue to challenge myself and grow within the industry I love"? I wanted to be able to look ahead and drive my future. It was at that moment I realized that the only way I could do it was to leave the home I loved and create something new.
So it's more about personal growth than I want an agency?
It was absolutely about personal growth.
There was this very liberating opportunity to re-look at everything we do and question it. We could be creative in new ways by not following tradition. Jessica Johnson and I had the opportunity to rethink the work we were doing. We'd ask ourselves "How can we approach our work differently? Let's take advantage of a growing team of people with fresh perspectives and embrace an environment that inspires ideas."
Is it competitive between the press agencies?
Certainly it's competitive, but I don't view it as competition for shows, I see it as competition for ideas. I am motivated by coming up with original ideas. It's easy enough to pitch a profile on a celebrity, but not as easy to figure out how to generate a story that makes a production culturally relevant. ...and how can the idea be fun or provocative enough to get people to pay attention.
I also believe the relationship between producers and press agents is based on chemistry, respect and trust. There is so much emotion woven into the work we do. While the advertising and digital agencies work strategically within a budget, we work strategically in a subjective reality.
The role of a press agent has always felt to me like a personal relationship that is 24/7. You are side by side with your producer during the highs and lows, plotting and planning (sometimes years in advance of the first preview) and always trying to provide perspective.
Not each press agent is a perfect fit for each producer. My sensibility is incredibly different than some of my other colleagues. If you love driving a BMW, you won't necessarily feel comfortable in a Mercedes. At the end of the day it won't be a good fit unless you trust that the press agent working for you is as passionate as you are and will fight for you. If you don't have trust and faith, find someone else.
You've mentioned the 24/7 nature of the job. Has that gotten worse over these last 19-ish years?
We work during the day and shows are still at night. ...and social media doesn't stop.
It's very different than how it was 20 years ago. The nature of how we all communicate with one another has changed. I remember some of the more senior press agents talking about carrier pigeons. I remember messengers and fax machines. I just upgraded to the iPhone X because my rotary phone was so slow.
Do you force yourself to take breaks?
Sure, I take breaks. The breaks provide perspective. I'm incredibly fortunate that the culture in the office is incredibly supportive and everyone helps each other. I don't have to be 24/7 because I know someone's going to pick up the ball the moment I step away. To maintain this very strange basketball metaphor, there's always someone dribbling the ball. Whether it's me, or whether it's somebody else on the team, there's always somebody there.
Are you involved in every strategy meeting? Does it vary?
Yes. From the beginning of the office five years ago, it's been important to me to be involved in all of our projects. I've also been careful not to take on too much work that spreads us too thin.
There are varying degrees of what that means because, again, going back to the press agents in this office - each of them has strong relationships with the producers we work with and I like to think I'm enhancing what they're doing. I also know that I learn from them and they make me a better press agent... and that's the truth. When I think about the opportunities that we have in this office, I recognize that it is so much because of the people in this office and the chemistry among all of us.
I hope you're very nice to them.
I hope so too! I think we are overdue for another cereal bar! I've never been so aware of the individual contributions that make up the success of the office and one of the things I can provide is a great working environment (which includes more than just cereal).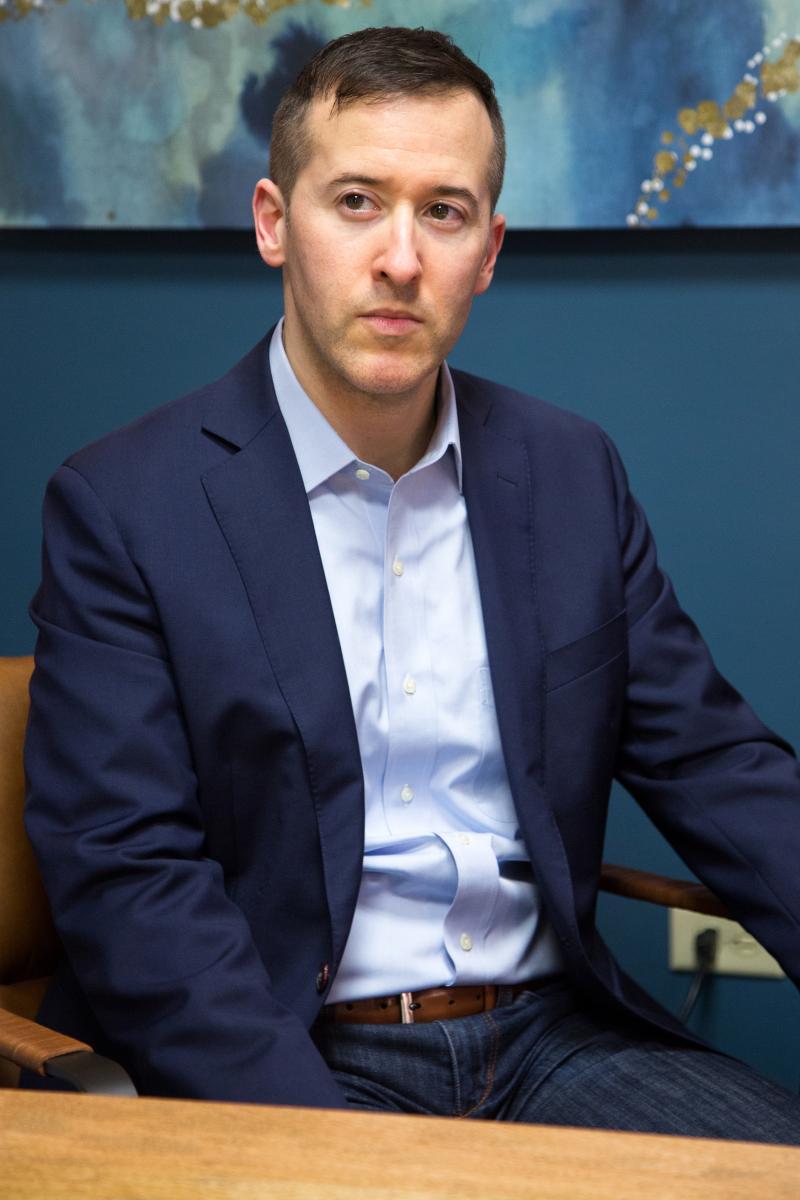 What's the biggest challenge?
The biggest challenge is not being able to control the final edit of a story. Going back to the emotion inherent in our relationships with producers and artists, we can't forget the media has a job to do. Yet we work with artists who are creating something from their heart and soul. As a press agent, we want to protect and champion their work. The hardest part is when their work isn't understood or when the editorial isn't positive.
What if you don't like the project?
There are certainly shows which may not resonate with me. That's when I start thinking about who is the right press agent in the office for that particular show. I've mention the varying perspectives within the office and each press agent has different strengths. Fortunately, there are more than a few press agents who excel at the varying kinds of projects that come our way. This is one of the ways we find a good balance working together.
You think of that when hiring people?
Certainly. Hiring is as complicated as putting together a jigsaw puzzle and maintaining a balance in the office. The goal is to have a nimble team that can adapt to any project that might come our way.
I'm proud to say that I think the variety of people in this office is outstanding and intellectually diverse.
There are several examples I have of a press agent stepping up on a show that had a questionable future in a crowded marketplace. They uncovered and tapped into publicity ideas and opportunities that you couldn't even imagine. To see the collaboration of our work with the advertising and digital agencies and watch those productions find an audience is incredibly rewarding.
What is the challenge with the ever-evolving media landscape?
As the landscape continues to evolve, we become more responsible to evaluate the value of each media outlet. How does the message dictate where the best place is to share the news to reach the intended audience?
There is also a scenario when we have created some really special and unique content. Where should it go? Who has the best platform to reach the targeted audience. There are many new great media sources we love working with because we are finding new audiences.
How much time is spent on the sort of the offensive versus the defensive of pitching things versus fielding requests?
There have been productions cast with great celebrity actors and everyone is clamoring for access. That is a case when you are functioning as a strategic gatekeeper.
Then there are other equally great productions that you have to fight for opportunities. It's certainly more fun to be a strategic gatekeeper because it's an embarrassment of riches and there is little rejection when pitching an idea. Having said that, I have never been a person who will sit and wait for the phone to ring. My personal style as a press agent is to be on the offensive. It's just my nature. I thrive at being busy.
Is social media stuff the challenge now? If somebody just tweeted that a show was stopped and this person was hurt? Or there's a rumor about somebody? How much of that do you then have to try to correct?
Social media is a bit of a challenge because there are times when stories can get away from you. You spend so much time and energy working on shaping or positioning a particular production - and you cannot control individual personal reactions. So there is a challenge in harnessing the direction that a social media moment might take and redirect it.
We've all seen how social media has grabbed control of the narrative and been very damaging, yet on the flip side it can also be incredibly helpful.
You have to evaluate each scenario case-by-case. One method to address a negative story snowballing out of control is to activate social media leaders who can serve as an ambassador to deliver the correct information.
You also have a single celebrity client: John Stamos. How does that fit into the Matt Polk world?
It's such an anomaly but I love it. It's not as random as it appears to be. It's been a long term relationship that has evolved and has been going well for over a decade. There are many facets to his 35 year career in theatre, television, music, film and philanthropy - and I love juggling all the different opportunities.
Does that help you with other projects?
There's no doubt my network of relationships within the media is so much greater and wider. Having the opportunity to work with television networks, major studios and national media that thrives on celebrity talent is helpful when I'm trying to get attention for something on Broadway that might be a tougher sell.
It also helps having a constant steady stream of Broadway shows opening because it allows for us to have an ongoing, constant, dialogue with bookers and editors.
And ultimately, these experiences and relationships have led to opportunities that has expanded our work into film and television, which I have absolutely loved.
What's the average day like as Matt Polk?
I start every day with 30-minutes of meditation and a green spirulina smoothie. No, no, no...just kidding...never...!!!! Every single day is so different and it's also what I love about the job. I still get excited when I get to start my day with a photo shoot somewhere downtown in the East Village, race back to midtown for a conversation with a producer and then run into a marketing meeting before heading to a television studio for a cast performance. I mean, I love that! It totally drives me and I don't take any of it for granted.
Is it as much fun now as 19 years ago?
I'm having more fun now.
---
Matt began his theatrical publicity career in 1998 working on Disney's Tony Award winning production of The Lion King. Additional press campaigns for Tony Award winning productions include The Color Purple, ONCE, Anything Goes, Assassins, Nine and The Pajama Game. He has managed the publicity team for NY's largest not-for-profit theatrical institution Roundabout Theatre Company for the past decade. Matt also served as a national consultant to Arena Stage in Washington D.C. during their inaugural year at the Mead Center for American Theatre and the centennial year of the Cleveland Play House.
Matt has consulted on national tours of both Tony Award winning musicals and play productions in addition to working on film and television productions with 20th Century Fox, Disney, Lionsgate, Paramount, Roadside Attractions and FOX.
He manages celebrity publicity campaigns, philanthropic cause related campaigns including the Pink Well Challenge and has coordinated outreach campaigns for Covenant House and film production companies.
Matt worked at Boneau/Bryan-Brown for 14 years as Vice President of Account Services focusing on not-for-profit and commercial institutions including Disney Theatrical Productions and DreamWorks.
Photo Credit: Jennifer Broski