In a FringeNYC-less Summer, New Corkscrew Theater Festival Features 5 Premieres & 5 Readings
Tickets are now on sale to the inaugural Corkscrew Theater Festival, running August 7 - September 3 at the Paradise Factory (64 East 4th Street, Manhattan). Presented by The Brewing Dept. and Fortress Productions, this new summer theater festival provides early-career artists a high level of production support and features five world premieres and five readings performed in repertory over four weeks. Special attention has been given to theater makers who are developing work through innovative and unusual collaborative models. A majority of the participating artists identify as female.
"The plays featured in the inaugural Corkscrew Theater Festival center on the need to be seen," said Artistic Director Thomas Kapusta. "By the institution that won't listen to you, by the sibling whose struggles affect both of you, or by the boyfriend who just doesn't understand that you're turning into a werewolf. We're proud to give these new artists and their stories - some joyful, some tragic, and some hilarious - the chance to be seen and heard in quality productions performed in repertory this summer."
Corkscrew Theater Festival is a partnership between The Brewing Dept., a nonprofit theater collective that seeks to improve and remake the traditional model of theatrical production according to the principles of artistic collaboration, and producer Alexander Donnelly's Fortress Productions, whose work on Broadway includes Sunday in the Park with George, Waitress (co-producer) and Oh Hello. Donnelly's other credits include Dream Ticket (Fringe Festival, winner for best director) and Plath (Fringe Festival, sold out run and nationally reviewed), both of which made the Producer's Perspective list of "10 shows that stand out at Fringe." Most recently, Fortress co-produced Providence, RI in The Tank's Flint and Tinder series.
All performances as part of the Corkscrew Theater Festival will take place at the Paradise Factory (64 East 4th Street, Manhattan). Individual tickets to the five mainstage productions are $24 with discount passes available to those seeing more than one show. All five readings are free. Visit corkscrewfestival.org to purchase tickets and to learn more or call 347.954.9125 for more information.
Corkscrew Theater Festival Productions
High School Coven
August 9, 10, 12, 17, 20 at 8pm; August 12 at 1pm; August 13, 19 at 4:30pm
By Kaela Mei-Shing Garvin, Directed by Felicia Lobo
TBH high school is v v v hard, especially if you're a witch! Liana, Naomi, Rachel, and Trina form a coven to cope with the pressures of being a teenage girl, like finding the perfect homecoming dress, locating a suitable familiar, and something more sinister -- reporting sexual assault within the education system. Join us for this dark comedy about female friendship and the art of magick!
Kaela Mei-Shing Garvin is a Brooklyn­based writer, producer, designer & performer. Founding member of Undiscovered Countries, co­-creator of original series 2 Girls | 1 Asian. Recent credits include Ambition: the female American serial killer musical (Ars Nova, Tom Noonan's Paradise Factory, Dixon Place); wardrobe at Blue Man Group; writer for upcoming series BKPI created by Hye Yun Park. BFA, NYU.
Felicia Lobo is a Brooklyn-based director who specializes in horror and fantastical theatre. BFA: NYU Tisch Drama, Atlantic Acting School (2014). Co-Artistic Director of Insomnium Theatre Company and Literary and Community Manager of Pipeline Theatre Company.
All of My Blood
August 11, 13, 15, 16, 19 at 8pm; August 12 at 4:30pm; August 13, 20 at 1pm
By Robert Zander Norman, Directed by Taylor Haven Holt
A young woman struggles to articulate her feelings and meaningfully communicate with the people around her, including her boyfriend. The difficulty is exacerbated by the fact that she may be becoming a werewolf.
Robert Zander Norman is from San Jose, California. He is the founder and publisher of curtainboy books and a graduate of NYU's Dramatic Writing program. His plays have been performed in New York and the Bay Area.
Taylor Haven Holt is a New York based director and choreographer currently serving as the Assistant Director for the 1st National Tour of The Curious Incident of the Dog in the Night-Time. Select directing: Peter Turo's Aerosmith for Slow-Dancing (TinyRhino), Cary Gitter's My Only Friend is Jesse... (EST), Balloon Boy (NYMF), The Sasquatch Project (MTF), Factory Girls (54 Below), David Jacobi's The Battle of Coney Island (Theater Masters/C.O.W. Theater). Select associate/assistant directing: Cirque du Soleil's Paramour (Broadway, Lyric Theatre), Hand to God (Broadway & MCC).
False Stars
August 18, 21, 22, 24, 26 at 8pm; August 19, 27 at 1pm; August 20 at 4:30pm
By Nora Sørena Casey, developed in collaboration with the cast and creative team
Directed by Jenny Reed
Following news of their brilliant but estranged father's stroke, Mychal reluctantly returns to their childhood home in Oxford, Mississippi. Upon arrival, they are confronted by a community grappling with death, love, scientific legacy, identity, and a few old ghosts. With its blend of realism and the supernatural,
False Stars
is a darkly humorous modern take on the Southern Gothic drama-in which strained relationships, covert queer love triangles, and notebooks of mysterious origin lurk around every corner.
Nora Sørena Casey is a New York City-based playwright and lyricist. Her full-length plays include Take the Car (
Williamstown Theatre Festival
), Dreams of Malinche (Everyday Inferno), and Not Afraid (PowerOut). A frequent collaborator with The Motor Company, her free, site-specific plays include Derek and the Sheep, Intimate Bar Plays, and Absolutely Somewhere. Nora is the 2016 and 2017 Playwright-In-Residence with Athena Theatre Company and a member of Project Y's playwriting group.
Jenny Reed is a director and co-Artistic Director of The Pack. Recent projects include Trapper (4th Street Theater/The Shelter Theater), Future Honey (59E59, Edinburgh Fringe Festival/The Pack), Houseworld (New York Magazine Critics Pick), Broken Bone Bathtub (Best Solo Performance, NY Innovation Theater Awards), Death of A Salesman (RTA). As an assistant director, she has worked for Aya Ogawa, Connie Grappo, and Lee Sunday Evans. She is an associate for Young Jean Lee.
Ex Habitus
August 23, 29, 31 and September 1 at 8pm; August 26 and September 3 at 1pm; August 27 and September 2 at 4:30pm
By Lilla Goettler and Katie Hathaway, Directed by Lilla Goettler
Holly and Miles are heirs to an etiquette dynasty. Following in the footsteps of their media mogul friends Ben & Jen, Holly and Miles launch a new brand targeted at manner-less #millennials. Will privilege, politesse, and podcasts save them from destroying one another?
Katie Hathaway is an interdisciplinary artist based in Brooklyn. Her plays and musicals have been performed and developed at Ars Nova, Rattlestick Playwrights Theater, The Flea Theater, New Dramatists, The Bushwick Starr, Dixon Place, The Prelude Festival, New York Musical Theatre Festival, Joe's Pub, the BMI Musical Theatre Workshop, and the Yale Institute For Music Theater. She is a MacDowell Colony fellow, New Georges affiliated artist, and an alumna of Barnard College; she received her MFA in playwriting from Brooklyn College.
Lilla Goettler's recent directing/writing credits include: Stacking the Brooms (Ars Nova ANT Fest), Far Away (Barnard College) and the world premiere of Sarah Sander's Playgrounds. Recent assistant credits include: Dear ElizaBeth By Sarah Ruhl (WP Theater), Nomads by Julia Jarcho (Incubator Arts) and Bright Half Life by Tanya Barfield (WP Theater).
Cradle Two Grave
August 25, 27, 28, 30 at 8pm; August 26, and September 1, 3 at 4:30pm; September 2 at 1pm
Written and directed by Morgaine Gooding-Silverwood, Choreographed by Raquel Chavez
Combining elements of Greek tragedy with contemporary devised theatre, Cradle Two Grave uses authentic found recordings, interviews, original music and raw text to draw its audience into the ongoing tug-of-war between twin sisters and chronic mental illness. While our patient Frances takes us on a journey through the fraught history of mental illness by way of her own experiences in and out of treatment, her twin sister, Mo, grapples with her own fears and frustrations. Mo ultimately comes to terms with that which she cannot control - her sister's diagnosis, and her unconditional love for the diagnosed.
Morgaine Gooding-Silverwood is a theatre artist and activist based in New York who draws on their background in gender studies and Theatre of the Oppressed in their work as a theatre educator with incarcerated women. Endeavoring to bridge physical aesthetic with an authentic queer voice, Mo became a training artist with Siti Company, where they began development of Cradle Two Grave.
Raquel Chavez is a theater artist based in NYC by way of the Bay Area. Infused by her training in jazz and modern dance, her work strives to explore the subtle, yet meaningful junction of physical theater and choreographic storytelling, while keeping a watchful eye on the socio-political tides that shape our emotional landscapes.
Corkscrew Theater Festival Readings A Day in the Life: A Performance Piece of Performance Pieces
August 7 at 8:00 pm
by Uzunma Udeh, directed by Uzunma Udeh & Ann-Kathryne Mills
A Day in the Life explores a "typical" day for this black woman. From waking up, to enduring catcalls, to dreading a salad lunch, to sleeping joyfully, the play celebrates the normal, emphasizing that in today's climate, victory dwells in the mundane. Sharing these moments through satirical takes on various performance art styles provides an opportunity to poke fun at the banalities of day-to-day life, while still embracing the accomplishment of getting through it. This play is self-indulgent, and fun, and a one-woman show.
Mad Cool
August 11 at 3:00pm
by Ayo Edebiri and Nick Parker, directed by Diane Chen
Mad Cool is a two-character one-act about Tina and Daniel, an interracial couple moving into a gentrifying neighborhood in Brooklyn on the hottest day of the year. With no A/C. As they set up in their new apartment, tensions (both romantic and racial) bubble up, culminating in a grisly accident. This tense dark comedy lays bare the harsh difficulties of interracial relationships - between lovers, between roommates, and between New York neighbors. Hot Cross Buns
August 14 at 8:00pm
book and lyrics by Julia Izumi, music and lyrics by Grace Oberhofer, directed by Logan Reed
Welcome to Bunny Isle, home to the happiest bunnies! And when they're at their happiest moment in life, they do the only logical thing: they end it. Speaking of life, pop superstar bunny, Mayda, loves hers. So when her fiancé Duane proposes to be crushed by the weight of two tons of carrots together at their wedding, she has very, very last minute regrets, hops out of the way, and causes a Rabbit Revolution. In Hot Cross Buns, a twisted new musical, Mayda is forced to confront the meaning of life and what's worth fighting for. Nothing fluffy about it. Gonzo
August 18 at 3:00pm
by Laura Winters, directed by Noam Shapiro
On the eve of Mary-Beth's eighteenth birthday (and first professional porn shoot), her role model Chantal returns to Miami to reclaim her throne as queen of amateur porn. With former-star Gen now a 23-year-old has-been, the path appears clear...until new girl Thelma turns out to be more talented than she looks. Gonzo isn't your mother's living-room dramedy - it's a clash over who's really in charge of what gets filmed and who gets screwed. The New Order
August 25 at 3:00pm
by Ryan Bernsten, directed by Kristin Skye Hoffmann
After a worldwide nuclear holocaust, a widow and her daughter open their farmhouse to two survivors as an act of grace and begin to rebuild their lives. Soon, however, an other-worldly order of Sisters arrives and attempts to seize control of their farm. The family comes to learn that the Sisters' dogma is deadlier than they ever expected, in this horror-thriller that asks what rules we choose to follow when given a chance to rebuild society, and what memories of the old world must become casualties to create a new order.

Related Stories
More Hot Stories For You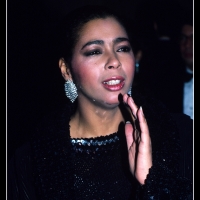 Actress and FAME Singer Irene Cara Passes Away at 63

November 26, 2022

According to a post on her official Twitter account, Broadway and film actress Irene Cara, who played the role of Coco Hernandez in the movie FAME, has passed away at age 63 in her home in Florida. The cause of death has not yet been released.
---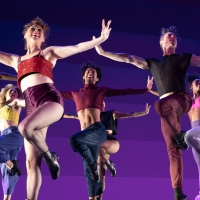 Tickets for BOB FOSSE'S DANCIN' On Broadway Go On Sale November 27

November 25, 2022

Bob Fosse's DANCIN', the American show business legend's landmark musical tribute to the artform that defined his life, will return to Broadway 41 years after the original smash-hit production took its final bow. Bob Fosse's DANCIN' will begin previews at The Music Box Theatre on Thursday, March 2, 2023, with opening night set for Sunday, March 19, 2023.
---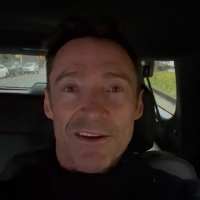 Video: Hugh Jackman Returns to THE MUSIC MAN Today

November 25, 2022

Watch a video of Hugh Jackman, as he returns to The Music Man at the Winter Garden Theatre!
---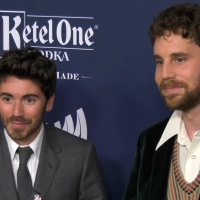 Ben Platt and Noah Galvin Announce Engagement

November 25, 2022

Ben Platt and Noah Galvin have announced their engagement! Platt and Galvin became a couple after Platt stepped down as 'Evan Hansen' in Dear Evan Hansen on Broadway and Galvin took over the role. The pair shared the news of their engagement on Instagram.
---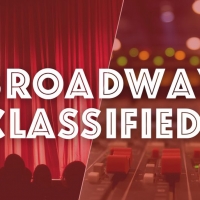 Now Hiring: Costume Shop Assistant, Production Manager, and More - BroadwayWorld Classifieds

November 25, 2022

This Week's New Classified Listings on BroadwayWorld for 11/24/2022 include new jobs for those looking to work in the theatre industry.
---