FREEZE FRAME: Billy Porter Helps Cut the Ribbon for ART Theatres
Earlier today, The Alliance of Resident Theatres/New York, New York City's leading service and advocacy organization for nonprofit theatre, welcomed Billy Porter to host the official opening and ribbon-cutting ceremony for the A.R.T./NEW YORK THEATRES, located at 502 West 53rd Street. BroadwayWorld was there for the special day, and you can check out a photo preview below. Check back later for complete coverage.
Designed by award-winning architect Toshiko Mori, the new state-of-the-Art Theatres will provide affordable performance space for New York City's smaller-budget nonprofit theatre companies.
As previously announced, the 21 companies selected for the inaugural 2017-18 season include: Amas Musical Theatre, Broken Box Mime Theater, Buran Theatre, The Civilians, Dramatic Question Theatre, Houses on the Moon Theater Company, Ma-Yi Theater Company, The Movement Theatre Company, NAATCO, New Georges, New York City Children's Theater, New York Neo-Futurists, One Year Lease Theater Company, Pioneers Go East Collective, Pipeline Theatre Company, The Play Company, Project Y Theatre Company, Prospect Theater Company, Target Margin Theater, Theater Breaking Through Barriers and Transport Group Theatre Company.
The A.R.T./NEW YORK THEATRES are a project of the Alliance of Resident Theatres/New York and provide state-of-the-art, accessible venues at subsidized rental rates, plus free access to top-line technical equipment, so that the city's small and emerging theatre companies can continue to experiment, grow, and produce new works.
Seating capacity is up to 87 seats in the Jeffrey and Paula Gural Theatre and up to 149 seats in the Mezzanine Theatre, and audience seating can be arranged in various configurations to allow for creativity in scenic design and audience environment. The entire facility is LEED Silver and ADA-accessible. Unlike 80 other small performance spaces that have been closed by their landlords over the past 15 years, the A.R.T./NEW YORK THEATRES are protected by City covenants and will be reserved for nonprofit theatre use under the terms of its lease.
Photo Credit: Walter McBride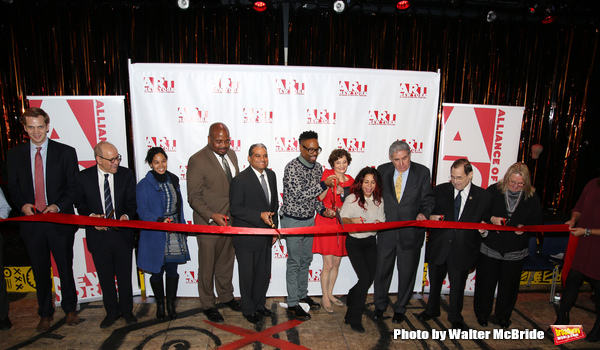 Billy Porter, executive director Virginia P. Louloudes, Daphne Rubin-Vega, Jeff Gural and others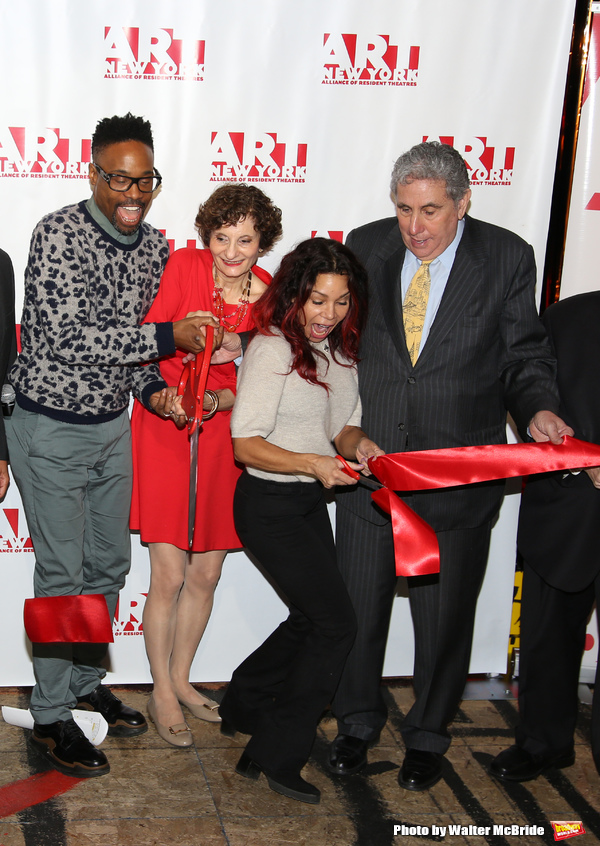 Billy Porter, executive director Virginia P. Louloudes, Daphne Rubin-Vega, Jeff Gural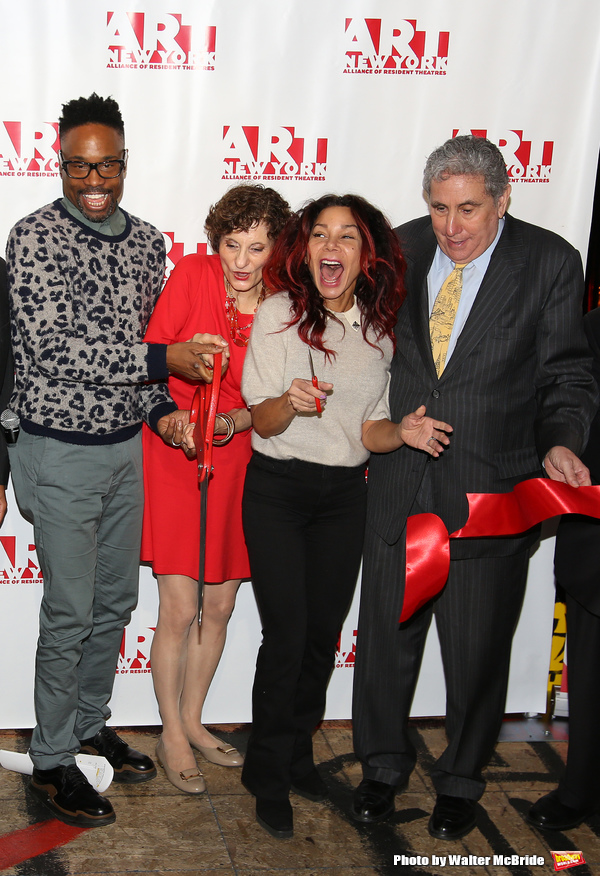 Billy Porter, executive director Virginia P. Louloudes, Daphne Rubin-Vega, Jeff Gural