Did Disney's TANGLED Predict Covid-19 Quarantine?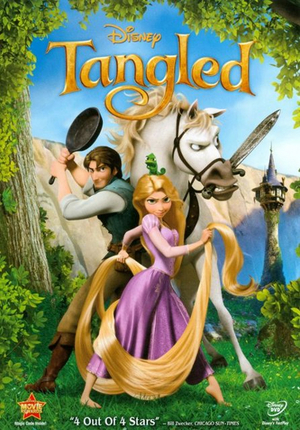 Disney fans on social media have noticed an interesting link between Disney's Tangled and the current Covid-19 outbreak that has many people as cut off from human contact as Rapunzel herself.
In the beloved Disney film, the princess is kidnapped by the evil Mother Goethel (voiced by Tony-winner Donna Murphy) and held captive in a tower so the villain can reap the anti-aging benefits of her magical hair.
The name of the kingdom Rapunzel is stolen from? Corona.
Has Disney achieved a Simpsons-level premonition of our current ordeal?
Check out Twitter's response to the discovery below.

Related Articles
More Hot Stories For You