Click Here for More Articles on Podcasts
Broadwaysted Welcomes CATS' Tap Dancing Feline, Sarah Jenkins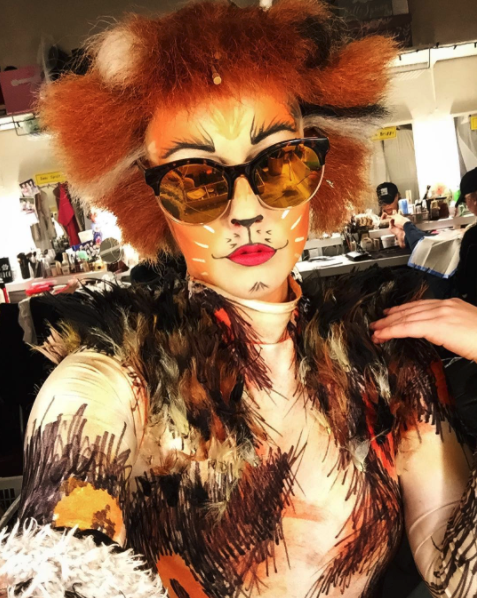 This week the crew is saying "Bless Your Beautiful Hide" to our incredibly talented and funny new #FriendOfTheShow Sarah Jenkins! We're pouring out tequila while Sarah spills about her hilarious engagement story while touring with LEGALLY BLONDE and her journey from dancing in California to making her Broadway debut in CATS.
"What Have You Seen This Week" finds Kevin gushing about Donna Murphy and the brilliant cast in HELLO, DOLLY! and Kimberly raves about the American cast in THE PLAY THAT GOES WRONG.
Game Master Kimberly presides over the first ever "Broadway Debate Night" where we discuss the musicals CARRIE, SEVEN BRIDES FOR SEVEN BROTHERS, REBECCA, and A CONNECTICUT YANKEE. We then go on an epic tangent where we dream up a musical version of A LEAGUE OF THEIR OWN before Kimberly introduces the game "Stunt Cats" where we stunt cast the current revival of CATS with our favorite Guilty Pleasure Celebrities!
To top it all off, Sarah reads our first new, punny 5-star review for "THE PRINCE OF BROADWAY Revue Review." We have a purr-fectly marvelous time with Sarah so listen in as she gets Broadwaysted right Meow!
Listen to the episode here:
---
About Sarah: Sarah is currently making her Broadway debut as Jennyanydots in the celebrated revival of Cats. Sarah has toured the country with Legally Blonde, Peter Pan, and Swing! She appeared in the Premieres of Can-Can, Honeymoon in Vegas, and The Nutty Professor. Sarah has been seen on television in "The Unbreakable Kimmy Schmidt" and "Law & Order: SVU." Follow her on Twitter and Instagram @sarahmjenkins
---
About the Show:
Broadwaysted: Where we're drunk on Broadway! Literally. This isn't your typical theatre podcast. Come "take a glass together" with us every Tuesday!
Join our cocktail hour as we pour a few rounds, play some games, and chat all things theatre with your favorite members of the Broadway community. From current hits, to past flops, and future stars, Broadwaysted drinks to it all. It's a place to unwind, be yourself, and hang out among friends who love what you love. Feel like you're at the table with your host Bryan Plofsky, co-host Kevin Jaeger, game master Kimberly Cooper, and amazing guests! Let's all get Broadwaysted!
Twitter: @Broadwaysted
Instagram: @Broadwaysted
Bryan's Twitter: @nuttyplofessor
Kevin's Twitter: @JaegerKev
Kimberly's Twitter: @KimberCoops
Related Articles
Broadwaysted: Where we're drunk on Broadway! Literally. This isn't your typical theatre podcast. Come "take a glass together" with us every Tuesday! Join our cocktail (read more...)