Click Here for More Articles on STUDENT CENTER - COLLEGE EDITION

Bret Silver To Lead Drew University's Fundraising Efforts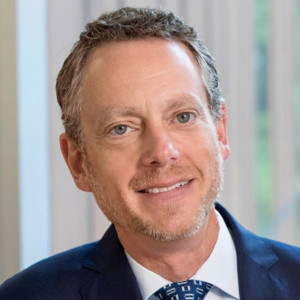 Drew University announced that Bret Silver will join the team to lead its fundraising efforts for university advancement this month. A senior nonprofit administrator and institutional advancement executive with 30 years of experience at New York City's leading universities and cultural organizations, Bret will bring a long record of successful and innovative approaches to building sustainable philanthropic support, as well as a personal passion for higher education.
Bret most recently served as the chief strategy and external relations officer at Lincoln Center for the Performing Arts and, from 2011-2017, was the vice president for development at Barnard Development. Prior to his time at Barnard, Bret held increasingly senior management roles at Carnegie Hall, the Whitney Museum of American Art and, from 2001 to 2011, Jazz at Lincoln Center, where he served as chief external relations officer with responsibility for all development, marketing and communications functions.
"I'm thrilled that Bret is joining Drew. His considerable fundraising achievements, in New York City and beyond, will allow us to build on our record of success and provide even greater support for some of our most important initiatives, including Launch, our new approach to out-of-the-classroom experiences, such as our New York City Semesters, hands-on research opportunities, new programs in both the Theological School and Caspersen School and scholarships for our students. Additionally, Bret's experience in arts philanthropy brings a welcome new dimension to our fundraising efforts," said President MaryAnn Baenninger.
When Bret arrived at Barnard, both the College's endowment and its levels of annual contributions were insufficient relative to its operating budget and fully need-blind aid policy. Under the leadership of President Debora Spar, Bret reimagined and repositioned Barnard's socioeconomically diverse student body. He conceived and led a $400 million capital campaign that increased Barnard's endowment by 60 percent, doubled the number of faculty chairs, funded construction of a new library and social sciences building and significantly increased annual and planned giving. He also developed an international network of principal donors, building relationships for the College in China, Korea, India, Brazil and the United Kingdom.
"It is a privilege to be joining President Baenninger's stellar cabinet. This group of leaders has boldly addressed critical issues facing college students and their families today-affordability, access and career preparedness-in innovative and forward-looking ways. I am eager to join the team and to work with President Baenninger and the Board of Trustees to chart a philanthropic course that will continue to propel Drew upward," said Silver.
The search for the vice president was chaired by Javier Viera, vice provost and dean of the Theological School. Committee members included Carol Bassie, director of alumni and parent relations; Andrew Bonamici, university librarian; Judy Campbell, member of the Board of Trustees; Stacy Fischer, director of the Center for Global Education; De'Andre Salter, member of the Board of Trustees; Chris Taylor, professor of Islamic history and Middle East studies; and Marc Tomljanovich, professor of economics.